Top Baking Ovens to Consider When Buying in India | Best Oven to Buy
Best Oven to Buy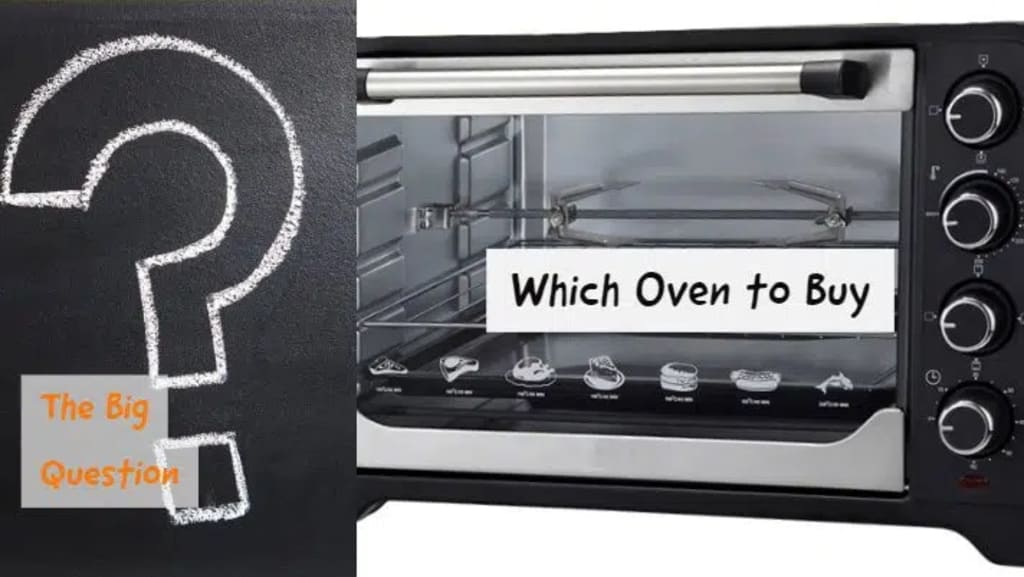 Top Baking Ovens to Consider When Buying in India
Top baking ovens to consider when buying in India
When it comes to baking ovens, convection ovens are a popular choice in India. These ovens use a fan to circulate hot air, which ensures even cooking and browning of food. Some of the best convection ovens in India include the Godrej 19 L Convection Microwave Oven and the Samsung 28 L Convection Microwave Oven [1][2]. These ovens can cook, reheat, grill, defrost, and bake, making them versatile kitchen appliances. To find the right convection oven for your needs, you can refer to lists of the best convection microwave ovens available on online retailers such as Amazon [3].
Another popular type of baking oven in India is the OTG (Oven Toaster Griller) oven. These ovens are ideal for baking, grilling, and toasting, and come in a range of sizes to suit different needs. Some of the best OTG ovens in India include the Bajaj Majesty 35 Lt, the Morphy Richards 40RCSS, and the Unox Line Micro Oven [4][5][6]. These ovens are great for small to medium families and offer a range of features, including motorised rotisserie and convection cake baking.
If you are looking for a baking oven that combines the benefits of a microwave and a convection oven, then a microwave oven with convection may be the right choice. These ovens can be used for cooking, reheating, grilling, defrosting, and baking. Some of the best microwave ovens with convection in India include the Godrej 19 L Convection Microwave Oven, the Samsung 28 L Convection Microwave Oven, and the Samsung CE1041DSB3/TL [1][2][7]. These ovens offer a range of features and are great for busy households looking for a versatile kitchen appliance.
Baking has become a popular hobby and profession in recent times. Whether you're a beginner or a professional baker, choosing the right oven is crucial for achieving the perfect bake. With so many options available in the market, it can be overwhelming to decide on the best oven to buy for baking in India. In this article, we will explore the different types of ovens and factors to consider when purchasing the best oven for baking.
Types of Ovens
There are three main types of ovens: Conventional, Convection, and Microwave. Each type has its unique features and functions.
Conventional Oven:
The conventional oven is the most basic type of oven. It has a heating element at the bottom, which produces heat to cook the food. It is suitable for baking simple cakes, cookies, and bread.
Convection Oven:
A convection oven has a fan that circulates hot air inside the oven, allowing for even distribution of heat. This type of oven is ideal for baking pies, pastries, and multi-layered cakes.
Microwave Oven:
Microwave ovens use microwaves to cook food. They are faster than conventional ovens but are not suitable for baking as they don't provide the same amount of heat as conventional or convection ovens.
Factors to Consider When Buying an Oven for Baking
1. Capacity:
The oven's capacity is an essential factor to consider when buying an oven for baking. The oven should be big enough to accommodate your baking needs. If you're a beginner, a small oven will do the job. However, if you're a professional baker or have a large family, a bigger oven will be ideal.
2. Temperature Control:
Temperature control is essential for achieving perfect bakes. The oven should have a temperature range of 100°C to 250°C, allowing you to set the temperature according to your baking requirements.
3. Heat Distribution:
An oven with even heat distribution will ensure that your baked goods are evenly cooked. Convection ovens are ideal for even heat distribution.
4. Durability:
The oven should be durable and able to withstand high temperatures. It should be made of high-quality materials to ensure longevity.
5. Energy Efficiency:
An energy-efficient oven will help you save on electricity bills in the long run. Look for ovens with a high energy rating.
Conclusion
Choosing the best oven to buy for baking in India can be a daunting task, but it's crucial to ensure that you have the right equipment to achieve the perfect bake. Consider factors such as capacity, temperature control, heat distribution, durability, and energy efficiency when purchasing an oven. With these factors in mind, you'll be able to select the best oven for your baking needs.
References:
Best Convection Microwaves in India. (n.d.) Retrieved May 8, 2023, from m.economictimes.com
Best Convection Microwave Ovens For All Your Cooking .... (n.d.) Retrieved May 8, 2023, from timesofindia.indiatimes.com
Best convection microwave oven in India. (n.d.) Retrieved May 8, 2023, from www.businessinsider.in
Which baking oven should you buy in 2020 | Microwave .... (n.d.) Retrieved May 8, 2023, from dohful.com
10 Best OTGs in India. (n.d.) Retrieved May 8, 2023, from www.outlookindia.com
Guide to buy best OTG ovens in 2023. (n.d.) Retrieved May 8, 2023, from www.hindustantimes.com
10 Best Microwave ovens in India 2023 : Buy Now! (n.d.) Retrieved May 8, 2023, from weobserved.com/best-microwave-oven.html
Reader insights
Be the first to share your insights about this piece.
Add your insights