Top 05 Online Jobs
Work From Home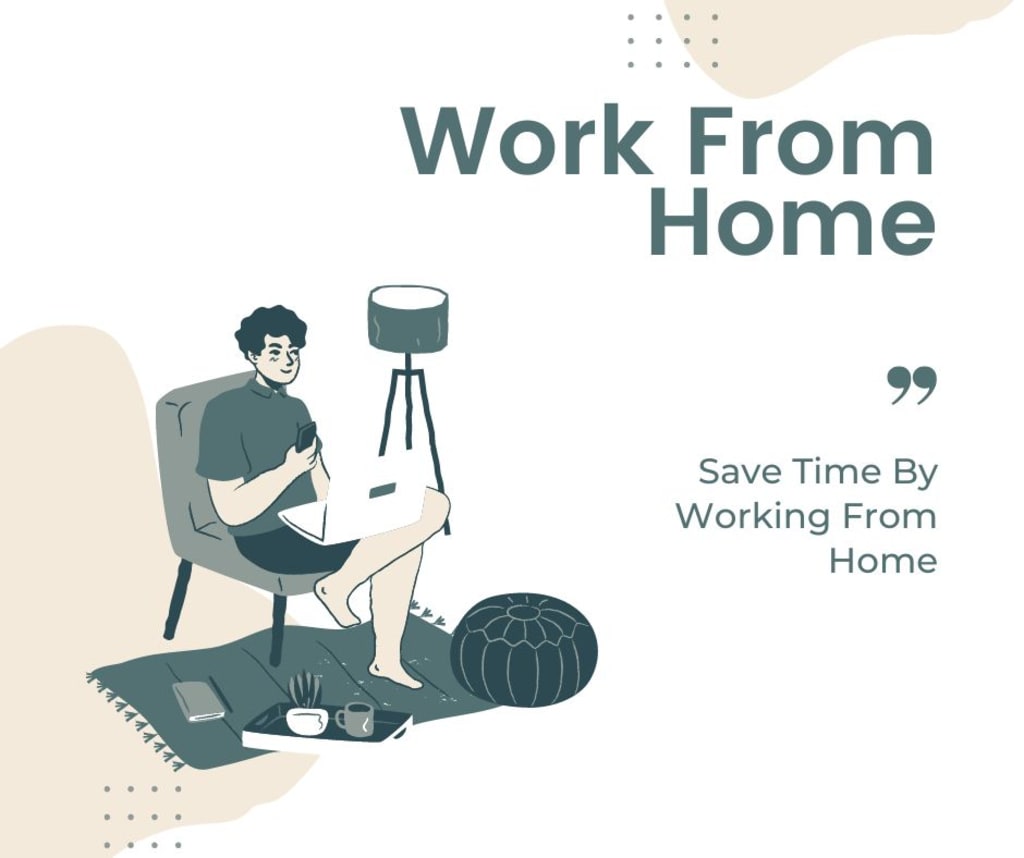 It's important to note that many of these jobs may require specific skills or experience. It's also a good idea to research the company or individual you will be working for and to be cautious of potential scams.
01) Online Tutor or Teacher
Online tutoring or teaching can be a great way to earn money and share your knowledge with others. There are a variety of platforms and opportunities available, including:
Online tutoring websites: These websites connect students with tutors for one-on-one sessions in a variety of subjects. Some popular websites include TutorMe, Chegg Tutors, and Tutor.com
Online teaching jobs: Some schools and universities are now offering online teaching positions for remote educators. These jobs typically require a teaching degree and certification.
Tutoring on your own: You can also create your own online tutoring business by advertising your services on social media or through your own website.
Online language teaching: There are many platforms that connect language teachers with students all over the world, like iTalki, itutor, Preply etc
To be an online tutor or teacher, you will typically need to have a relevant degree or certification in the subject you wish to teach, as well as experience teaching or tutoring. Strong communication skills and the ability to use technology to conduct lessons are also important.
02) Web Developer or Designer
Web development and web design are both in-demand skills that can be done remotely.
Web development involves using programming languages such as HTML, CSS, and JavaScript to build and maintain websites. Developers can work on the front-end (the part of the website that users interact with) or the back-end (the server-side logic that powers the website).
Web design, on the other hand, is the process of designing the layout, appearance, and functionality of a website. This includes creating wireframes, mockups, and prototypes, as well as choosing colors, typography, and other visual elements.
Some popular roles for web developers and designers include:
Full Stack Developer: A full stack developer has skills in both front-end and back-end development.
Front-End Developer: A front-end developer focuses on the user interface and user experience of a website.
Back-End Developer: A back-end developer focuses on the server-side logic and database management of a website.
UI/UX Designer: A UI/UX designer is focused on the user interface and user experience of a website or application.
Graphic Designer: A graphic designer creates visual elements such as logos, illustrations, and layouts that are used on a website.
To be a web developer or designer, you will typically need to have knowledge of programming languages, web design, and user experience design. You can learn these skills through online courses, bootcamps, or a college degree in computer science or a related field.
03) Data Entry or Research
Data entry and research are both common online jobs that can be done remotely.
Data entry involves inputting data into a computer system or database. This can include tasks such as transcribing information from paper documents, entering data from surveys, or updating customer information in a database.
Research, on the other hand, involves gathering information from a variety of sources, such as books, articles, and online databases. Research jobs can be in a variety of fields, such as market research, competitive analysis, or academic research.
Some popular roles for data entry and research include:
Data Entry Clerk: A data entry clerk is responsible for accurately inputting data into a computer system.
Research Analyst: A research analyst uses data and analysis to support decision-making and strategic planning.
Market Research Analyst: A market research analyst gathers and analyzes data on consumers, competitors, and market conditions to support business decisions.
Online Researcher: An online researcher is responsible for gathering information from the Internet and other digital sources.
Data Analyst: A data analyst uses statistical methods and software to analyze data, interpret results and create data-driven recommendations for businesses.
For data entry jobs, a high level of accuracy and attention to detail is important, as well as the ability to type quickly and use data entry software. For research jobs, strong analytical skills, the ability to find and evaluate information, and the ability to write clear and concise reports are important.
04) Online Transcriptionist
An online transcriptionist is a professional who listens to audio or video recordings and types out the spoken words into written documents. These documents can include interviews, speeches, podcasts, and other audio or video content.
Transcriptionists must have excellent listening skills, be able to type quickly and accurately, and have good knowledge of grammar and punctuation. Familiarity with industry-specific terminology is also important.
Some popular roles for online transcriptionists include:
Medical Transcriptionist: A medical transcriptionist transcribes audio recordings of doctors and other healthcare professionals into written medical reports, such as patient histories and diagnoses.
Legal Transcriptionist: A legal transcriptionist transcribes audio recordings of court proceedings, depositions, and other legal documents.
Media Transcriptionist: A media transcriptionist transcribes audio and video content for media companies and production companies, such as interviews, speeches, and podcasts.
General Transcriptionist: A general transcriptionist can transcribe any type of audio or video content, including business meetings, lectures, and personal interviews.
To be an online transcriptionist, you may need to have a typing speed of at least 60 words per minute, and some companies or clients may require transcriptionists to pass a skills test. Some online transcriptionists also have a background in a specific field like medical, legal, or media. Some transcriptionists also have experience in using specialized software and tools for transcription.
05) Online Survey Taker
An online survey taker is a person who participates in online surveys and provides feedback on products, services, and various other topics. Surveys can be conducted by market research companies, businesses, and organizations to gather data and opinions from a wide range of people.
Online survey taking is a simple and easy way to make money online, but it is generally considered to be a part-time or supplementary income.
To be an online survey taker, you typically don't need any special qualifications or experience, but you will need to have a computer and internet access. Some market research companies also require you to have a certain demographic profile, such as being a certain age or living in a specific area, to qualify for certain surveys.
It is important to note that not all online survey sites are legitimate, so it is important to research any survey site before signing up, to ensure that it is reputable and that it pays its participants. Some popular and reputable survey sites include Swagbucks, Survey Junkie, and Toluna.
Also, it's a good idea to be mindful of the amount of time you spend on survey taking and to not neglect your other responsibilities or obligations.
Reader insights
Be the first to share your insights about this piece.
Add your insights