The 10 Best Sports Scholarships in America
If you're a high school athlete looking to make a jump to the college ranks, you might want to consider reaching for the stars and acquiring one of the 10 best sports scholarships in America.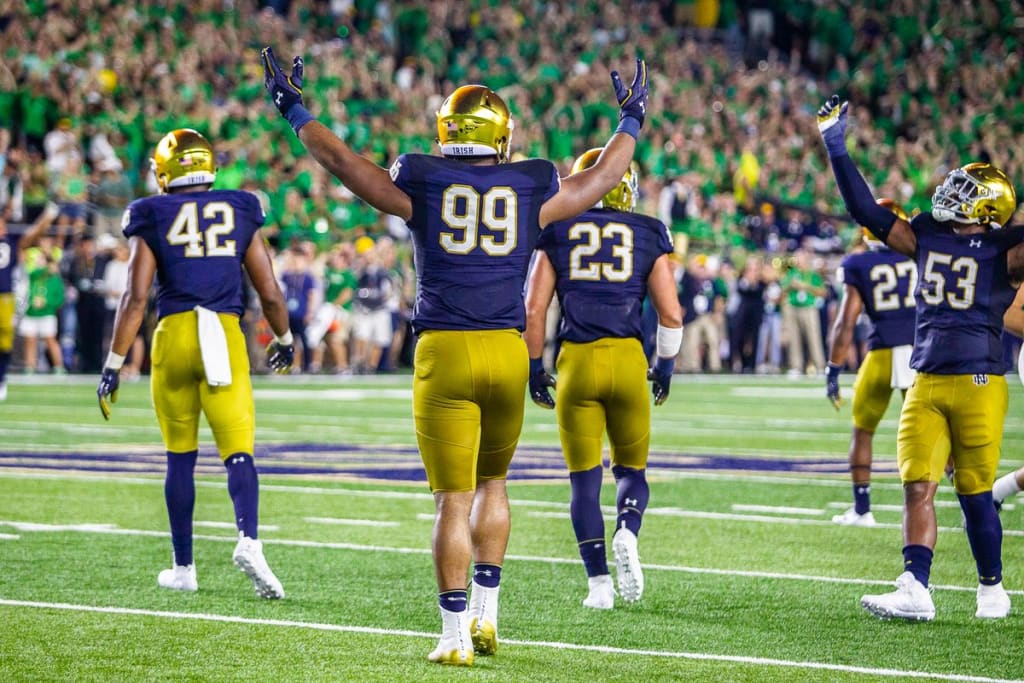 For any student athlete, there is arguably no higher honor than receiving a sports scholarship to a prestigious institution. As a former student athlete myself, I can attest to this. Unfortunately, as a 5'9" offensive guard for my varsity football team, this feat was not quite attainable. There is a certain degree of physical gifts one can be blessed with, and unfortunately for a stocky, undersized linemen like myself, I didn't get many.
But I'm not here to complain about my playing days. I'm here to live vicariously through those who were blessed with a combination of speed, power, height, and, to a lesser degree, brains (those, I'd like to think I have. But I've been wrong before).
One can dream.
There are plenty of perks of being a college athlete, and I've always dreamt of acquiring a full ride to a big-name school for my (semi-nonexistent) athletic ability. Since that ship has sailed, I, at the very least, enjoy looking into some of the big-name sports scholarships in America, in the event that I have my own kid some day. I'll mold them into the PERFECT college athlete. No pressure, right?
Anyway, let's take a look at some of the best sports scholarships in America—for both men and women—and why they are just so difficult to acquire.
Notre Dame Football Scholarship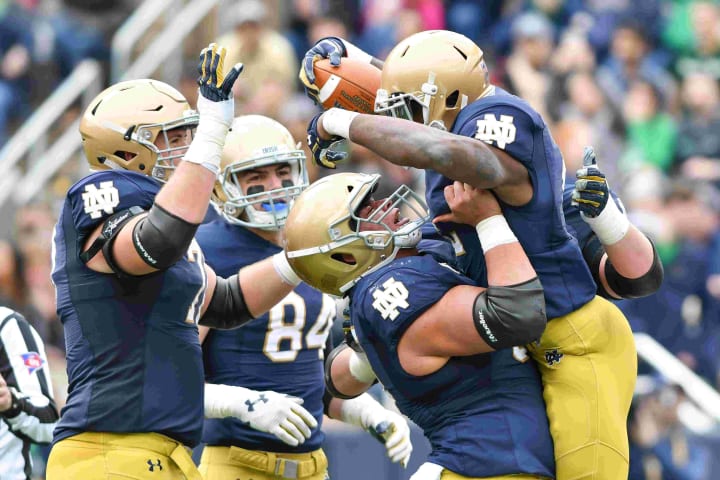 Historically, one of the most prestigious honors is playing football for the legendary Notre Dame Fighting Irish. What is even more prestigious, is getting a full ride to the school. With a tuition costing around $49,685 for both in-state and out-of-state applicants, getting a scholarship is no trivial task. So if you do manage to get one, give yourself a pat on the back, but more importantly, get to work. Playing college football for the Irish is no joke.
Kentucky Men's Basketball Scholarship
When it comes to men's basketball, there is, arguably, no better program than Kentucky. Their recruiting, year in and year out, remains amongst the strongest in college basketball, and it's really not difficult to see why. John Calipari is one of the better head coaches in the NCAA, and with only 13 scholarships available to student athletes, it's without a doubt one of the toughest gigs to acquire. And with a hefty $26,334 out-of-state tuition per semester, getting a scholarship like this is definitely a huge help.
Wake Forest Men's Soccer Scholarship
While men's soccer doesn't have the same allure as basketball and football, there are plenty of talented players out there that beg to differ. One of the best soccer scholarships out there comes courtesy of Wake Forest, which boasts one of the best men's soccer programs in the nation. For both in-state and out-of-state tuition, high school graduates are expected to have to pony up a monstrous $49,308, so it's safe to say getting a full ride qualifies it as one of the best sports scholarships in America.
St. Cloud State Ice Hockey Scholarship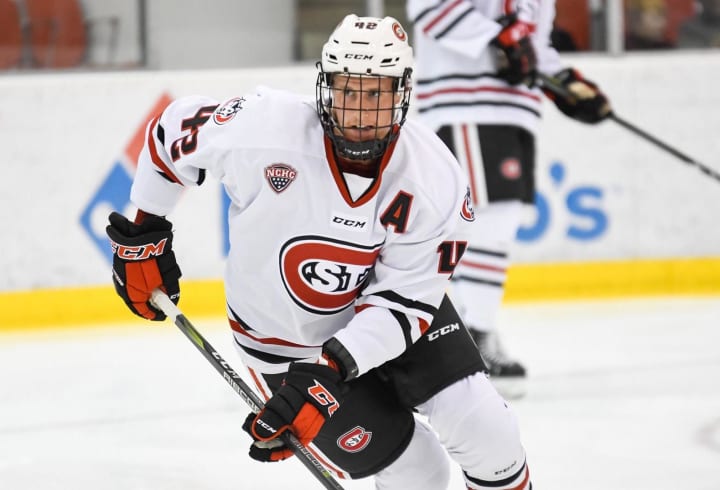 When a big-name ice hockey player applies to college, more than likely, it's going to be to St. Cloud State in Minnesota. Long regarded as one of the marquee hockey schools in the country, there is no shortage of applicants each year. Luckily, St. Cloud State offers plenty of athletic scholarships for ice hockey, ranging from $750 to $5,000 depending on ACT score and overall GPA. So unlike the aforementioned scholarships, which focus more on athletic ability than actual intellect, this program gears more towards well-rounded student athletes.
Alabama Football Scholarship
There is arguably no more prestigious of an athletic program than the Alabama Crimson Tide's football organization (other than MAYBE, Ohio State). Playing for a team that competes for national championships year in and year out is far from a given, so receiving this incredible scholarship is without a doubt one of the most impressive feats for a young student athlete. On a larger scale, playing for a legendary coach like Nick Saban could help you develop a winning mentality not just on the field, but for life in general.
Stanford University Women's Volleyball Scholarship
Any women's high school volleyball player will tell you that going to Stanford is a dream come true. Getting a full ride, is a whole different story.
Getting a scholarship from Stanford is far from an easy task, however. While the school ranks in the top 67 percent in Division I women's volleyball for the average athletic scholarship, it ranks in the top two percentile for SAT and ACT scores, making it one of the tougher schools to get a scholarship in volleyball, at least in terms of academics. Still, you will undoubtedly reap the fruits of your labor, and you certainly don't need college 101 to figure that out.
Duke Men's Basketball Scholarship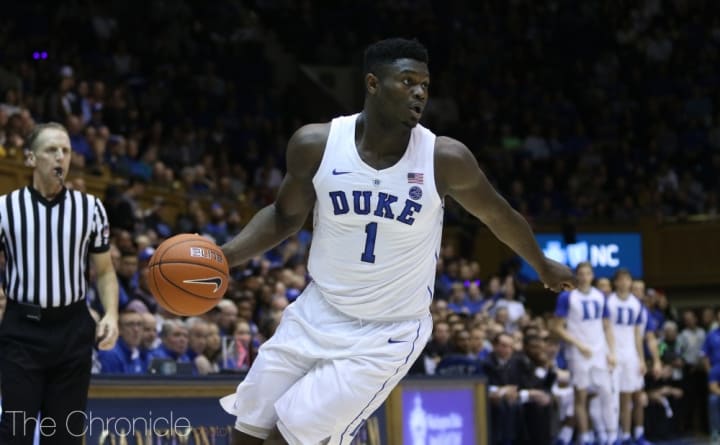 Duke's basketball program is a cut above the rest. When you look at just how much they spend on each of their players, it's fairly easy to see why. Let's put it into context of the rest of the NCAA Division IA—the average amount of operating expense, per player (or basically, how much the school spends on each player) in Division IA is $52,559. Duke spends a mind-boggling $137,612. If you want to be an almost-literal king on campus, getting a scholarship to Duke's Men basketball is certainly a good route. However, you're probably going to have to be at least 6'7" and really good at basketball, so there's that.
University of Conneticut Women's Basketball Scholarship
For women's basketball, there is no debate what the best college scholarship is—a ride to the University of Connecticut. The UConn Huskies women's team transcends college athletics, as seen by the incredible undefeated streak a few years back. If you thought Duke's men's team were above the standard of NCAA IA, then you're going to blown away by UConn. The average operating expense in Women's DI basketball is around $33,000. The Huskies spend a whopping $189,252 per player on an athletic scholarship. This shouldn't be surprising, however, considering the team is amongst the most successful college sports programs of all time.
Louisiana State University Men's Baseball Scholarship
Since we haven't talked about America's pastime yet, we have to at least give mention of Louisiana State University men's baseball scholarship.
With an out-of-state tuition rates around $27,491, nabbing a scholarship would not only be easy on the pockets, but it would be helpful for those trying to make a career out of baseball. LSU has bred plenty of MLB talent (and professional athletes, period), so they could find themselves in a pretty good spot financially when it's all said and done.
But if you're not serious about the sport, meaning, you don't plan on going pro, perhaps opting for a lesser, Division III scholarship would suffice.
University of Florida Softball Scholarship
Going to college in the Sunshine State may sound like a walk in the park, but attaining a scholarship for University of Florida is anything but. The University of Florida softball scholarship is perhaps the most underrated mention. Typically, to get a renowned athletic scholarship like this, a player must be All-State, All-League, MVP, and a four-year starter for their high school team.
It might be tough to nab one, but that is because it's undoubtedly one of the best sports scholarships in America, period.
About the Creator
I don't know what to put here lol. I love writing and I love content creation, and I finally found the right spot to do it!!
Reader insights
Be the first to share your insights about this piece.
Add your insights