Five Perks of Being a College Athlete
Dedicated to My Team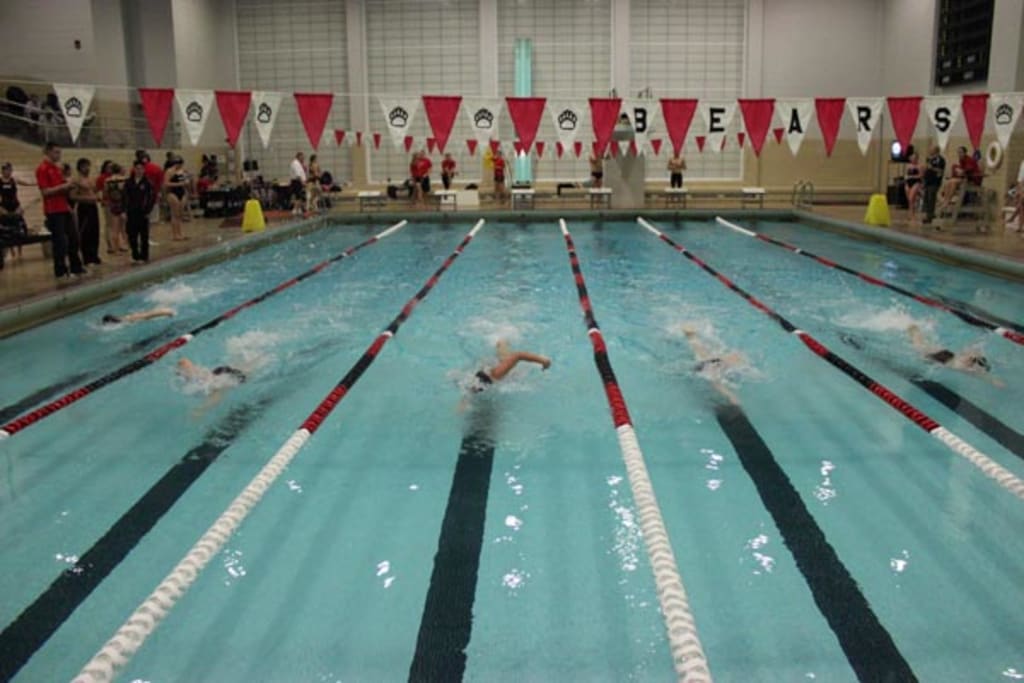 In this article, I'll introduce a little about myself, as well as the main purpose of this article which is 5 things you will only understand if you are a college student athlete. I, myself am a swimmer at Bridgewater State University in Bridgewater, MA. I have been swimming for 15 years, and have learned that we as a team have a dynamic that is unlike any other, which is what inspired me to write this. So, without further a do, here are five perks of being a student athlete.
1. Team Dinners
If you are fortunate enough to be on a team like I am, you will understand how team dinners are the best way to end the day. Whether you're a swimmer like me, or you play a land sport, team dinners bring the team together, it gives us an opportunity to bond, and to always have a dinner date. No one will judge you if you eat three plates of food, because everyone knows that you burned everything off that you had eaten that day during that one practice. Especially when its Taco Tuesday, go ahead, have that third taco.
2. Early Class Registration!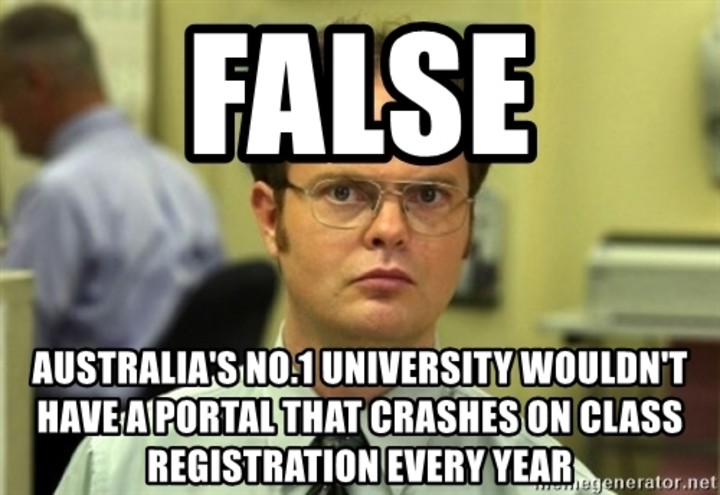 You get first pick at classes as an athlete because your coach will kill you if you have a class scheduled during practice. It's great as a freshman, because you get to pick the classes you want and won't have to worry about them filling up because your registering with the seniors! Except when you're a senior, there is no perk to this. So it's every man for himself, but usually, if you go to a university like mine, your website will crash right in the middle of it, delaying registration by a few days or so. But at least you tried!
3. Always Having Plans for the Weekend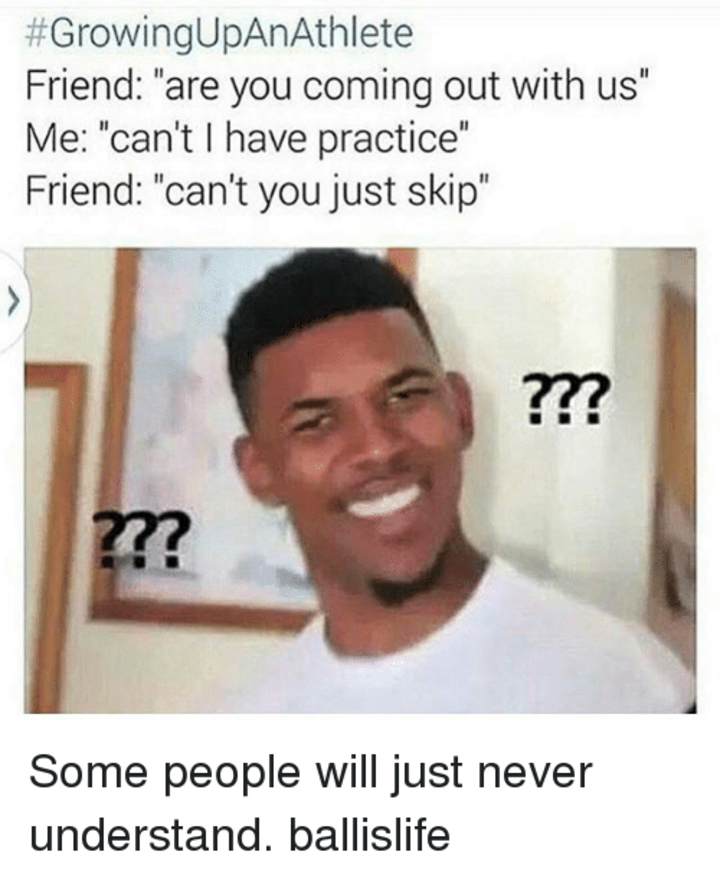 You will have a meet, morning practice, team events, fundraising opportunities almost every weekend, so don't worry, you won't need to make plans to do anything else. I think the worst part of this though is the people who really don't understand; no I can't do something this weekend, no I can't skip a team event, no I don't want to lose out on sleep because you want me to come over at 10 after I get home from my meet. It's great if you don't have a lot of friends outside of the team though! You get to know everyone better and you spend the most time with them. Your team will become your second family, which brings me on to my next point.
4. You have a second family.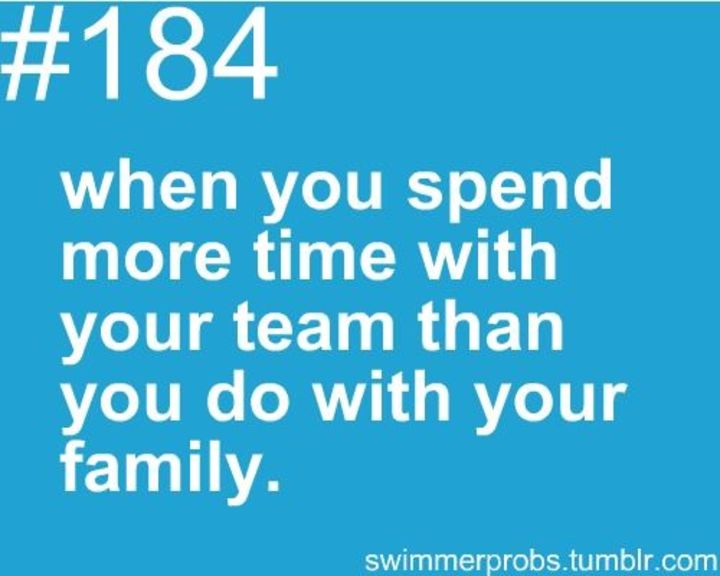 I come from two parents who are separated, and I have no brothers or sisters, so I grew up dealing with a lot of my life battles on my own. It was all really difficult because I always felt that I had no one to talk to, but as soon as I became a college athlete, I gained 50 new brothers and sisters. I always have someone I can turn to when I am down, and just being around them always makes me feel better. I see at least one of my teammates every single day, and I never feel lonely because there is almost always something to do with someone on the team; if I'm bored, I make plans with someone. They bring me up, encourage me to be the best person I can be, and teach me how to be a better person.
5. Lifelong Friends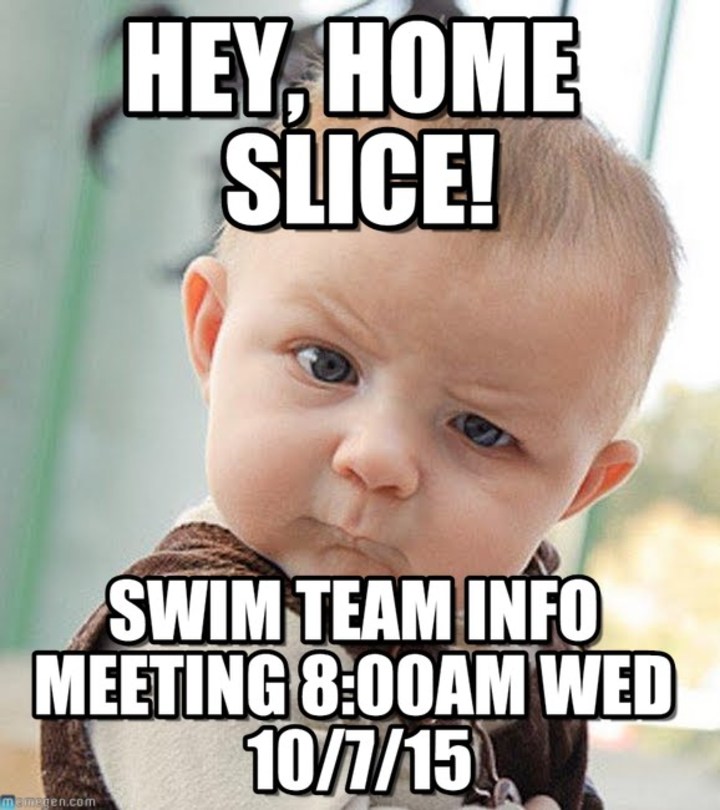 When you join a college sports team, you meet people who will become lifelong friends. People who will be around even after you graduate, and who will continue to share the memories of your time together as you continue into adulthood.
If you have the opportunity to join a sports team I highly encourage it, even if it's new to you, it will be the best decision you ever make. So go to the team meeting, even if you change your mind, at least you entertained the idea.
To my team, thank you for giving me something that will be so hard to say goodbye to in the spring. Let's have a great year, and give it all we have, as we always do.