Sir
The reason I became a teacher (and a better human)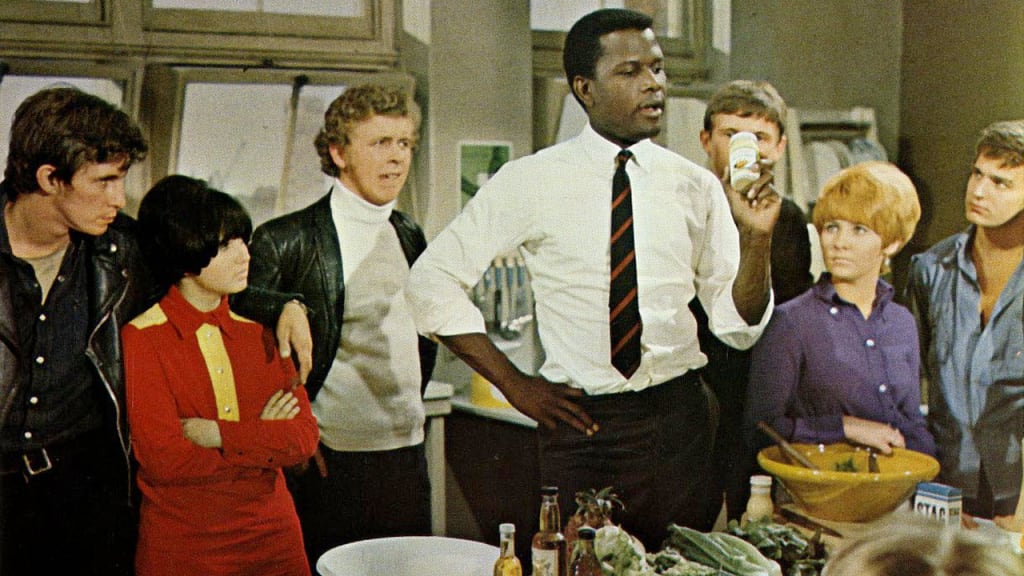 To Sir, With Love
I cannot be certain, but I suspect the first time I saw To Sir, With Love was on a Sunday afternoon when we were often allowed to watch the 3:00 movie on TV. My Mum tells me I was 5 years old at the time and enamored from the get-go. Much of it went over my head of course, but something stuck. Since then, I must have seen the film 50 times, most likely more, I own it on DVD, and when Sir joins the graduation dance with his class it still gets me emotional every single time. To me, this is Sidney Poitier, a Sir in his own right, both the character and the man; quietly dominating a narrative, laying the seeds of change one film at a time, and inspiring others to do the same.
His character in To Sir, With Love is why, at that young age, I decided I wanted to become a teacher. It is why I have always been drawn to work with kids who struggle and have challenging lives, and why I now have my dream job doing just that. It has been 24 years of teaching and this film still resonates with me. With my childish perceptions of the world, I saw a beautiful man, a charismatic teacher, someone who was passionate and kind and giving. At that age I had no idea that this was acting and assumed he must have been a real teacher. Understanding what it meant to be black or white was something I was both privileged and naïve enough to not yet be aware of. Many years later, when my concept of the world was more fully formed, I wanted to better understand the man that gave us the amazing Mark Thackeray.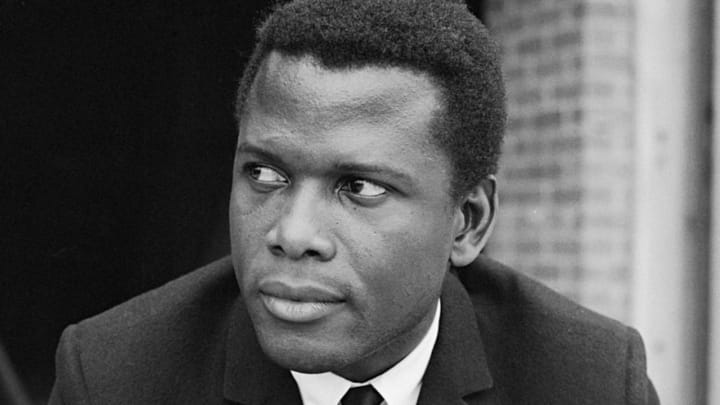 My adult mind sees Sidney Poitier and knows the importance of his contributions in film. I can now reflect on the significance and impact that his career signifies and appreciate each and every role he took on for what it did to support change in the world of Arts and beyond. Today, at the tender age of 94, looking at Mr. Poitier's lifetime of achievements is like reading off a list of first's, best's, and most amazing's! Growing up on Cat Island in the Bahamas, to hard working but poor farming parents, at 15 he found himself sent off to live with his older brother in Miami. Fast forward a few years, and 18-year-old Sidney is living in New York City, and in fairly short order begins to get roles on Broadway. His acting career is born.
The juxtaposition between the opportunities Poitier forged for himself, and the environment of rampant racism in the United States in the 1940's and 50's, is something to seriously sit with and consider for a moment. He would have been met with obstacles and barriers every step of the way as he asserted himself into an industry, and a society, that was (and still) struggles to move past deeply embedded prejudice and racism. He continued to audition and work on stage, and by 1950 was able to land his first role in the film, No Way Out. With more experience he slowly began to have greater choice in the jobs he would accept, often rejecting roles that perpetuated racial stereotypes. This eventually led to him being cast in The Defiant Ones in 1958, which also garnered him his first Academy Award nomination for Best Actor in a leading role.
The 50's and 60's rack up some of the most impressive screen portrayals of all time. Porgy and Bess (1959), and A Raisin in the Sun (first on stage in 1960 where he earned a Tony nomination, and then on film in '61), both paved the way for Lilies of the Field in 1963. For this role, Sidney Poitier won a Golden Globe and the Academy Award for Best Actor; the first time that an African American won for a leading role. A Patch of Blue, which directly tackled the difficulties of a friendship in a racially divided United States, came out the same year as The Bedford Incident (both in 1965), where Poitier finally had the opportunity to take on a role that was not defined by his colour or race.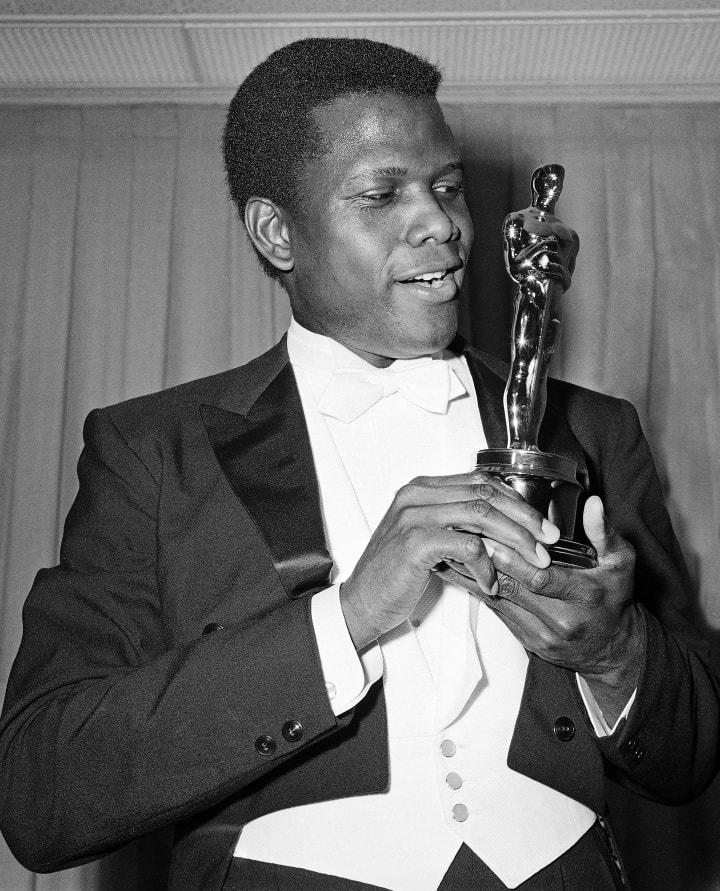 And then came 1967, where Sidney Poitier stared in a trifecta of films, a feat in and of itself, until you read the titles and really get humbled: To Sir, With Love, In the Heat of the Night, and Guess Who's Coming to Dinner. Stop and pause for a moment to think about what these three films represented in an era where discrimination continued to grow and fester. And these films all came out in the same year! Sidney Poitier tackled roles that directly addressed racism, prejudice, religion, money and wealth, feminism, social class structures, and the Civil Rights Movement. He was working to bring awareness to these themes on the screen but was also living in the climate that was perpetuating the very same issues he was fighting against. His unrelenting attack to challenge these perceptions on and off the screen most certainly contributed to change. They were brave and bold and powerful roles, and my juvenile love of Mr. Thackeray took on a whole new respect.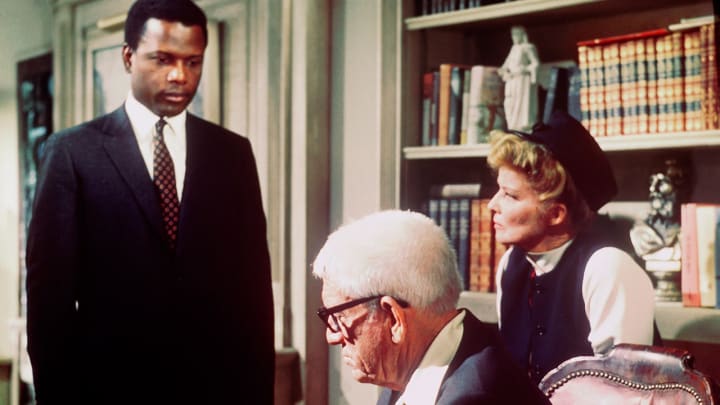 Sidney Poitier has made countless more films. He was the first black actor to have his hand and foots prints installed at Grauman's Chinese Theatre, he was awarded an honourary knighthood of the Order of the British Empire in the 1970's, has a star on the Hollywood Walk of Fame, has received a Grammy for Best Spoken Word Album, was awarded the Screen Actors Guild's Lifetime Achievement Award, and is a Presidential Medal of Freedom recipient. He has also been a producer and a director, and penned an autobiography in 2000, Measure of a Man (and yes, I own it). I believe the man is even fluent in Russian!
And though this is an impressive list of accomplishments, it is important to step back and look at it from the context of what was going on in the US at the time. The March on Washington happened the same year he won the Academy Award for Lilies of the Field....this was a volatile time and Sidney Poitier chose to fight for rights by using his craft and portraying characters that took on the issues of bias, freedom, and racism. And in doing so, Poitier also paved the way for thousands of other young actors, artists, writers, and creators to stand up and demand they be recognized in much the same way. Poitiers first's meant there were second's and third's to follow, and seeing him in these roles provided inspiration and hope for many.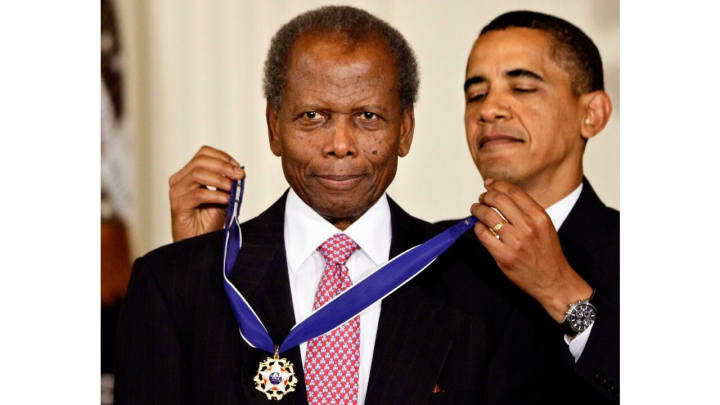 When people ask who your heroes are, or who you would love to meet one day, Sidney Poitier has always been on the top of my list. Maybe it sounds like a stretch, an actor that can change the world, but to be honest, I actually think he did just that. Sidney Poitier will always be someone I look up to, respect, and admire because of his unwavering moral compass, his tireless work to break down walls and prejudice, and his ongoing pursuit of a better world.