Sculptures Made from Others
A Story of Inner Strength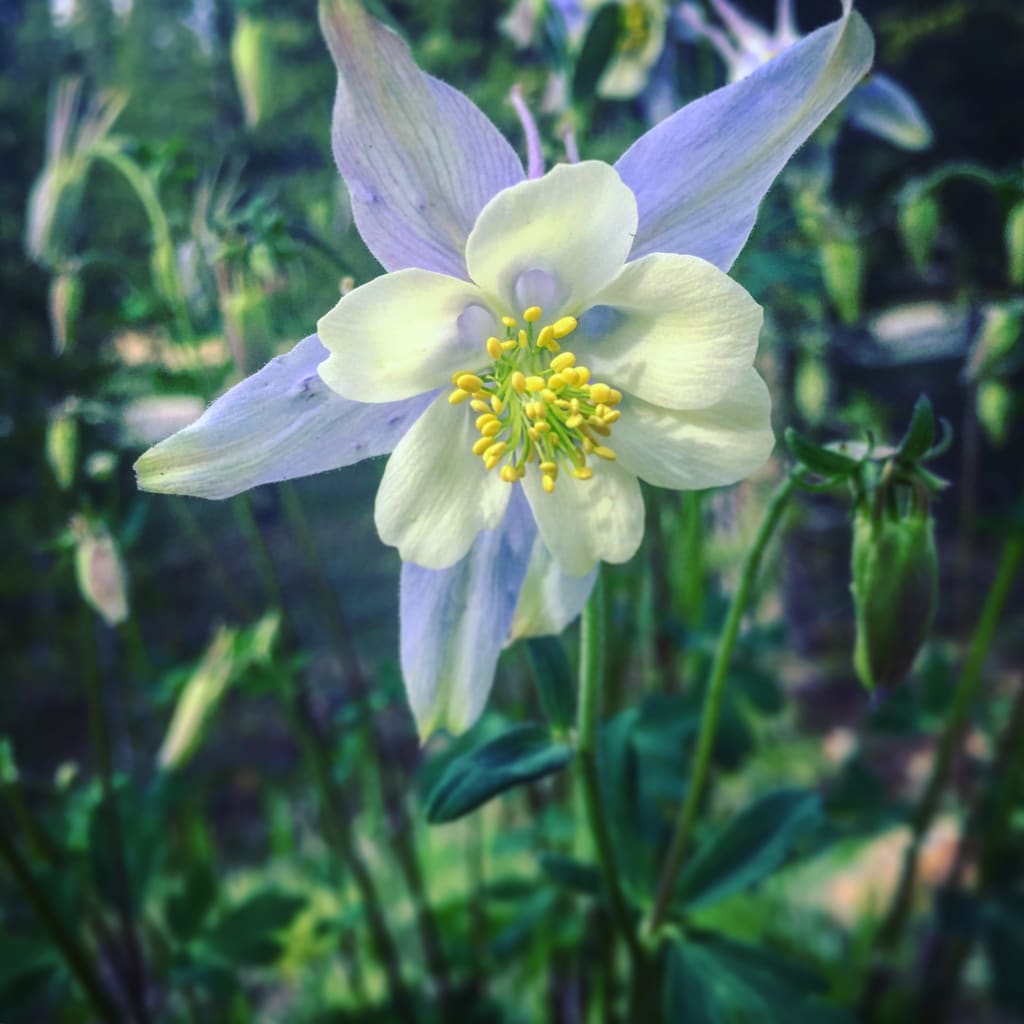 "I am a sculpture I am molded by the events and people in my life. My outlook on life is formed by those who make the most impact on me. My views, beliefs and passions are shaped by how I choose to live." ~ Zoee Stephens
Letters To You:
You are always there, you are so kind, so caring. Your advise is the utmost importance to me, the conversations we share are so genuine and true. I don't know what I would do in my high school career without the guidance and help you provide to me. Before I met you there were no teachers I felt close enough to, no friends I felt would understand what I was going through, and no counselors I felt cared enough to listen to how I was feeling.
I was diagnosed with severe depression and anxiety at the age of 12. This made it extremely hard for me to open up to anyone that I felt wasn't fully there to support me in every way, but you; you jumped head first into a whirlpool of waves violently crashing against the shore showing no mercy for the people and things in its path, doing this without hesitation was the first sign you gave telling me that you would be the one I could always trust. On the days where air is cold and the tide is high the waves are so big they engulf my emotions and rip them down to the bottom of the ocean like it was nothing. On those days, you seem to show up the brightest like the sun peeking behind the storm clouds as they pass by after the hurricane.
Very rarely are there days when the good out shines the bad but when they do it is the best of the best. Most days I put on a smile and fake it till I make it, I know it can be hard to hear but there isn't much that makes me genuinely smile, except for one thing. Theatre. Thank you for bringing theatre into my life, without it I would probably be one of those students who walks home quietly with nothing to look forward to after school; Now, very rarely do I ever leave the school when it's still sunny outside. The passion I am very rapidly developing for technical theatre is all because of you, you threw me to the wild dogs whenever we started a new show and kind of said, "here's a million and one things I want you to do by next week good luck." But if I'm being completely honest the challenges and hardships that I have had to complete and overcome are what made me love the insane world I live in now of technical theatre.
The advice you give is so important to me, I remember so vividly a day when the waves were constantly beating me down I could barely stand and you said to me:
"Never give up and always keep fighting, because though times may be tough, the sacrifices do pay off, so just keep pushing towards your dream and just love it at the same time and enjoy it." ~ Gabby Douglas
You once told me this when I didn't think I could continue on, and I can't thank you enough for that. Your strength and happy thoughts are always radiating off of you like the rays of the sun, I don't know that I have ever seen you frown or be negative in anyway, I envy that quality in you and hope that one day I will be able to feel that at peace with myself that I can be that for someone else.
Impact is the first word to pop into my head when I think of you. Middle school was the hardest time for me so I block it out and forget it ever happened, high school is a different story however; it's when I met you it's where some of the best moments in my life started. Over the past 3 years of my high school career I have encountered so many people but, none made as big of an impact like you have.
Meeting you was the experience of a lifetime and one that I will never forget. Walking into your classroom freshman year my ears were filled music the minute the door flew open, and there you were center stage doing pirouettes and singing. What a way to welcome a bunch of nervous freshmen to their first day in high school. Although I can happily say that we were not nervous for long, from the get go you created a welcoming and safe environment for every face you saw sitting in the circle that day.
Letter To Myself:
You are beautiful, smart, and strong. The hardships you have faced in your life have sculpted you into the person you are today. Don't let anyone tell you any different. Your thoughts and ideas are valued and heard, don't shut others out who only want to help you. You're not dreaming, you are achieving great things, so don't tear your hard work down before you know how well you are doing.
Let your passions thrive and grow along with you. Because without him planting that seed inside of you they would not exist.
Make the best of the good days. You got this.
Without you Mr. Collett, I would not be in the position I'm in today. I would not be growing in such amazing ways, I would not be able to find the good in those really bad days. I want you to know how much you really mean to me. I know I will always have growing to do but thank you for pushing me a step further to the true happiness I hope to gain from knowing you.