Most Expensive Private High Schools in America
If public schools aren't your thing and money is no problem, you could send your kid to one of the most expensive private high schools in America.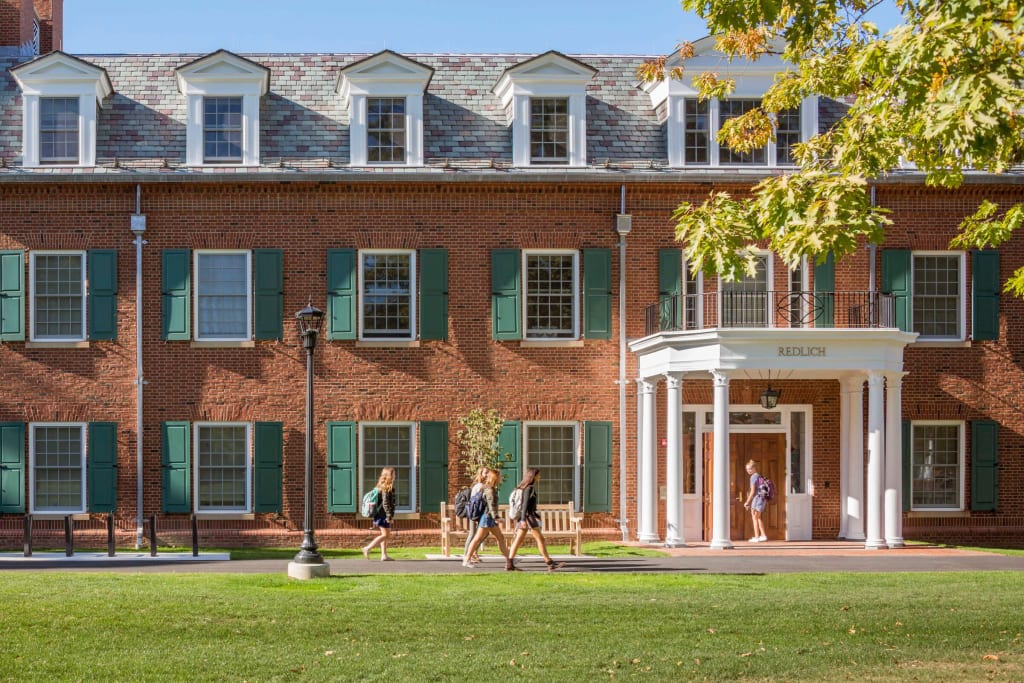 High school can teach you a lot. No, I'm not just talking about knowing what the powerhouse of the cell is, I'm talking about learning how to work together with people you might not like, make friends, and manage your time. Where you learn all of this stuff is really important, too, since a good education is proven to lead to making more money after graduation, a lower chance of ending up and jail, and all sorts of positive benefits.
Many parents end up deciding to send their child to a private school to ensure they get the best of the best when it comes to education. While there is still debate around whether or not private schools are actually academically superior, there is no doubt that they can get really expensive. Some are even more expensive than college! Whether you're here for serious consideration or to laugh at how much people pay for high school, here are the most expensive private high schools in America.
The Berkshire School - Sheffield, Massachusetts
At the Berkshire school, students are each assigned their own personal academic advisor, and with approximately 400 students enrolled at a time, that's a lot of advisors. Their school tuition for day students is around $49,000. It's way more expensive if you want to live there. However, the school's campus is 400 acres large and includes state of the art facilities for all academic, artistic, and recreational purposes. One student is quoted as saying, "We spend our free time in the dorms with friends. We're all one big community here." It really just sounds like a small college to me, so even if it is really expensive, it's probably pretty fun.
The Browning School - New York City, New York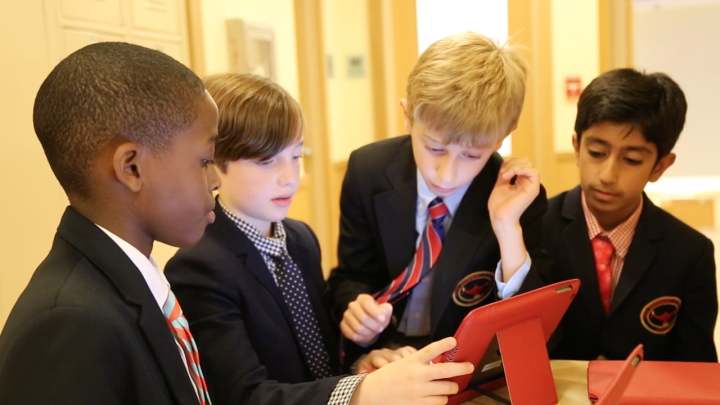 Spoiler alert: a lot of the schools on this list are going to be in New York City. It makes sense, considering it's one of the most expensive places to live in the world. So it would follow suit that it has the most expensive private high schools in America, right? One such example is The Browning School.
This is a boys-only high school that enrolls 110 students, the tuition is just under $49,000, and around 18% of their students receive some kind of financial aid to pay this hefty price. Their tuition does include textbooks, lunch, class trips, and instructional materials, though, which is more than I can say for some of the other schools on the list.
Collegiate School - New York City, New York
Like I said, the schools in New York can get pretty expensive. Another all-boys school, Collegiate school is on the Upper West Side and was ranked first in the world for their number of students that end up enrolling in big name schools like Harvard and Princeton.
If you want your kid to have the highest chance of going to an Ivy League, Collegiate School is a great choice. Money better not be an issue for you, though, since tuition here is almost $50,000. JFK and the President of Buzzfeed both went here, though, so at least you can say that.
The Hotchkiss School - Lakeville, Connecticut
What's with all these high schools calling themselves "The ___ School"? Why not just the name? Whatever the reason, The Hotchkiss School will run you a tuition of just over $50,000. A larger high school than some of the others on this list, there are about 600 enrolled students at any given time. Even though it's one of the most expensive private high schools in America, it sounds like they have a lot of fun activities and traditions, including something called the "Bow Tie Bowl" where students and teachers compete in a quiz-bowl type competition. Gotta justify that price point somehow.
Trinity School - New York City, New York
This is one of the oldest schools on this list, founded all the way back in 1709. That's the fifth oldest school in the country! Talk about old money. This high school has a big focus on studying abroad and international travel, with students having the opportunities to study in Quebec, Costa Rica, China, Italy, Spain, Kenya, India, and Vietnam. The non-boarding tuition is a weird one, because it costs students in grade K-11 almost $50,000, and then specifically grade 12 students just over $50,000. Why the price hike? Are they trying to get them to not graduate?
The Foxcroft School - Middleburg, Virginia
This is one of the only schools on this list not in NYC or New England, so if you're craving slightly less snow for your expensive private high school experience, Foxcroft is the place to be. This school's tuition is just under $52,000 and it is an all-girls private school. At around 165 students, they are nationally recognized for their equestrian program and extremely small class sizes, with an average of 12 students per classroom. Horse girls rejoice!
Riverdale Country School - New York City, New York
As one of the most expensive private high schools in America, the Riverdale Country School will run you a tuition of about $45,000 plus around $7,000 for fees including books, supplies, trips, technology, food, and facilities, putting the final price point at around $52,000. At least some other schools had all this included in the tuition! Either way, one good thing about this place is that they are working hard to boost sustainability and "go green." This is also the largest private high school in NYC with an enrollment of 1,140 students or so and a 27.5-acre campus. That's huge for a high school in NYC.
The Lawrenceville School - Lawrenceville, New Jersey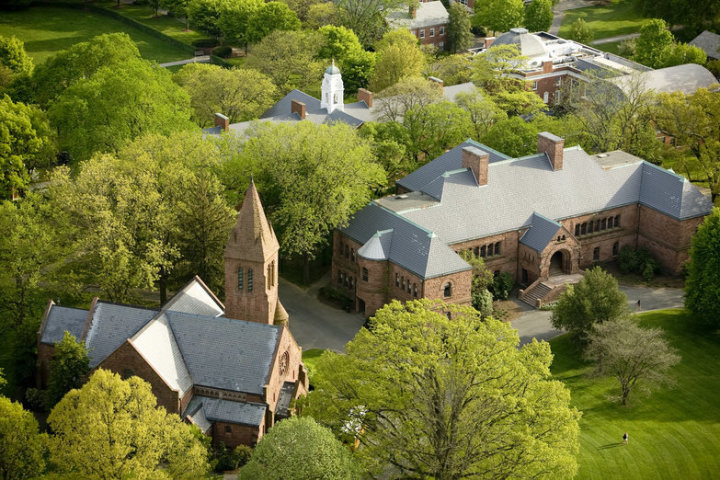 This school, along with the final two entries, usually are the main competitors for most expensive. With an average SAT score of 2095, students pay big money to get big scores at this NJ high school. Their tuition is just over $54,000 for day students, but according to the school's website, the final cost of actually going there could run you over $72,000 a year due to books, buying health insurance through the school, and personal spending! What are students buying there, the world's most expensive food?
Avenues: The World School - New York, New York
While based in NYC, this school plans on opening 20 other campuses across America so that students can transfer between them if they have to move. That's actually pretty cool. However, in order to get this kind of experience, you're going to have to pay upwards of $54,000 in tuition. It's located in New York's Chelsea neighborhood and had been called "the best education money can buy" by the New York Times. For a college, this sounds great, but I'm still not sold on paying that much money for high school.
Forman - Litchfield, Connecticut
I guess if you have all the money you could ever want, you might as well send your kid to this, our final entry on the most expensive private high schools in America. It has the highest tuition for any high school in America, costing just over $62,000 a year to attend Forman. It was originally an all-girls school, but is now co-ed and describes itself as a college prep school for students with "identified learning differences," whatever that means.
They have a very rigorous curriculum, including a requirement of doing 10 hours of community service per year. Their student/teacher ratio is 3.5 to 1, so I guess every classroom has 3 students and then someone half paying attention? I kid, but there's always that student that doesn't want to be there, even if their parents are paying tens of thousands of dollars. You can lead a student to a desk but you can't make him work!
high school