Life of a Pre-Vet Student
My Thoughts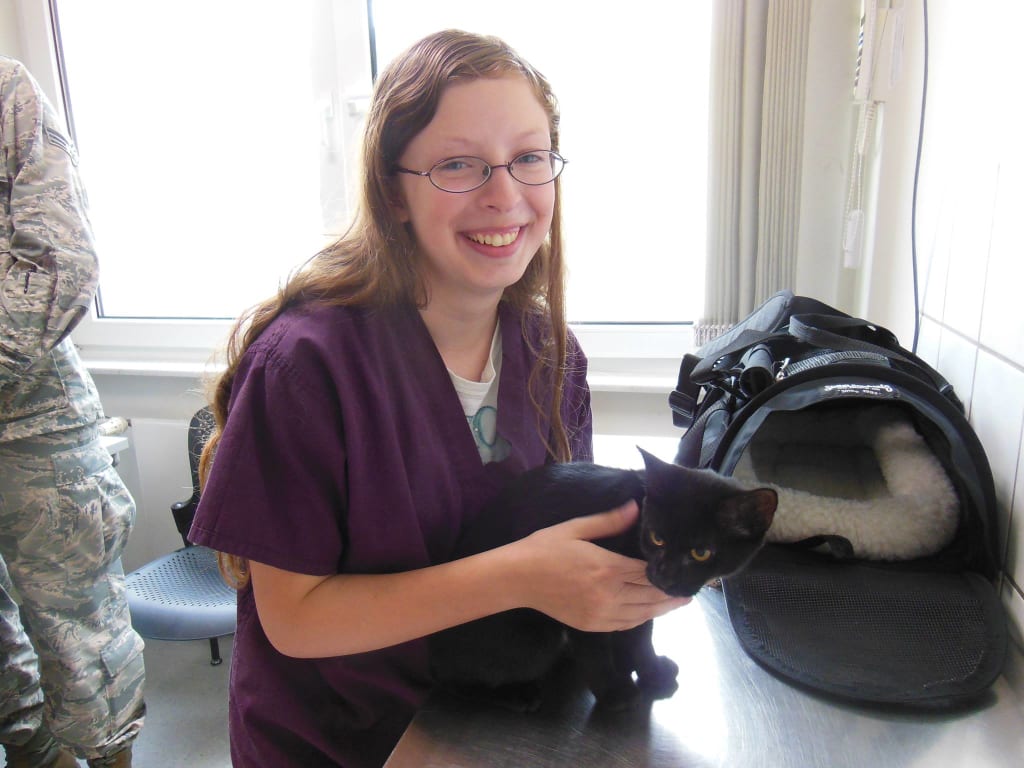 Many people ask me what is it like to be a student who wants to become a veterinarian. Do I do it because I get to play with animals every day? It is honestly on a rare occasion that students in the pre-vet track get to play with animals because of the amount of work we do. We are on the same level as medical students because we take the same classes, but we just deal with animals rather than people. That is the only difference that I can see, but a lot of people have tried to dissuade me from continuing the path of becoming a veterinarian because they believe that all we do is play with animals.
This is not the case at all. We work our butts off day in and day out. Staying up until three in the morning is a normal occurrence just to get in enough studying for chemistry, biology, anatomy, physics, etc. The classes we take are hard and we struggle on a daily basis. We want to give up all the time, that is our most guarded secret, but when we look at the big picture, we still love the field. And we lift each other up to keep going no matter what happens.
It is hard for people to imagine what we do, so I figured I would write out what happens in my life as a pre-vet student to raise awareness that vets should be treated with the same respect that medical doctors get. All we are trying to do is to save your family member and take care of you as well. The owners of the animals are just as important to us as their pets because we feel the loss too whenever your pet is injured or sick. Even though it seems like we do not care, we do and we will always try our best.
As a pre-vet student, we have to learn how to control our emotions and not get too attached to certain animals. That is one of the hardest lessons we have to learn because, no matter what we are feeling, we have to do our job. And as I am struggling with getting through physics, biology, and organic chemistry, I keep this in mind that we have a job to do, I have a job to do. I hope to show the world one day what I can do in the veterinary medicine field.
This coming week I have three exams including physics I, digital photography, and organic chemistry II. Over the past two days, I have studied over ten hours on physics and two hours on chemistry since that test is on Friday instead of the physics exam on Monday. Along with the exams I have, I also have work for 13 hours this week. I also have to attend the Pre-Vet Club on Monday night since I am the Pre-Vet Club newsletter editor. We will be hearing from Doug, the admissions guide for University of Missouri Veterinary College. If any of you know who Doug is, you know he is hilarious. :)
Over the course of the week, I will also be figuring out my volunteer schedule for the entire semester so I can enjoy college a little bit. Challenged Champions, a therapeutic riding barn in Ottawa, Ohio, and the Hamilton Humane Society are on the top of my list.
Thank you for reading my first paper. I know my thoughts aren't always the best and that some people may disagree with what I say, but these are my thoughts on the field, and I hope you can accept what I am trying to show you.
Thank you again and have a wonderful day!