AFA Leaders Conference 2018
Pre-Conference Explanation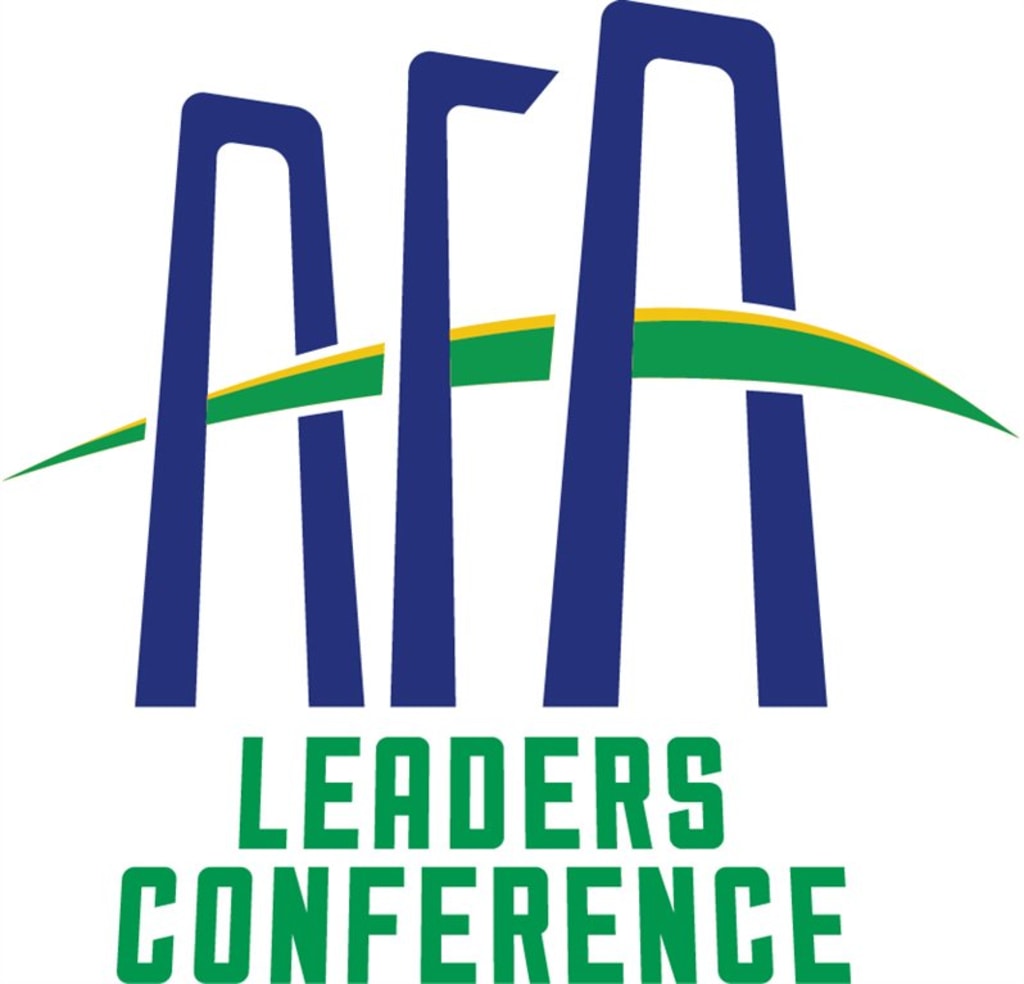 Hi everyone, this is Ashley Long writing about the AFA Leaders Conference. The AFA Leaders Conference stands for Agriculture Future of America and is a conference for the top 800 selected pre-veterinary medicine students in the United States. It is a great honor for anyone selected because there are hundreds of veterinary medicine companies from around the world that will be giving talks to all the students based on their interests in different parts of the career.
For myself, I enjoy the research aspects of veterinary medicine and while I will be at the conference, I will get a chance to meet with either Merck Animal Health, Bayer CropScience, Syngenta, Kuhn North America, or Farm Credit.
Merck Animal Health is a research-driven company that develops, manufactures, and markets a broad range of veterinary medicines and services. They offer one of the industry's most innovative portfolios, spanning products for the prevention, treatment, and control of disease in all major farm and companion animal species.
Bayer CropScience advances health and nutrition is what they do best and care most about at Bayer. Strengthening their position in agriculture accelerates the pursuit of their purpose: Science for a better life. Together, they are shaping agriculture to benefit farmers, consumers, and our planet. Bringing together biology, chemistry, and digital tools, they are accelerating innovation. Across more than 35 research sites and more than 175 breeding sites, they invest more in research and development than any other company in the industry.
Syngenta is a global leader at providing essential inputs to growers: crop protection, seeds, seed treatments, and traits. They believe in delivering better food for a better world through outstanding crop solutions. They are devoted to helping growers do more with less. They take pride in meeting their commitments to their stakeholders. Their goal is to be the leading global provider of innovative products for every step of the agronomic process and to understand their interplay and optimize the results for growers and the food chain.
Kuhn North America provides superior support to their customers across the continent. They recognize the choice that their customers have when making their equipment decisions. It is their goal to produce high-quality machinery and provide knowledgeable sales and product support through their regional facilities and dealer network located throughout North America.
Farm Credit reverses the usual flow of capital, raising funds in the world's capital markets and putting them to work in rural America. This steady flow of capital creates jobs and drives economic growth. Farm Credit helps ensure the vibrancy of communities throughout rural America. As customer-owned cooperatives, each of our 73 independent institutions is governed by a board of directors chosen by the customers it supports. This ensures a customer-first approach that helps U.S. agricultural producers feed the world, strengthens the rural economy, and provides jobs that help rural families thrive. They serve every part of agriculture from the smallest operations to the largest – and everything in between. Whether helping a young farm family begin, supporting their veterans as they return home and take up farming or financing U.S. agricultural exports around the globe, Farm Credit is committed to the success of American agriculture.
If all goes well with the meeting of these companies, I could possibly get an internship during the summer with one of these companies in Europe, Asia, or the United States. While I am going to meet with these companies, I will also get to meet with the top students, researchers, scientists, and professors of the year. It is a huge honor to have been selected because this brings me one step closer to my dream of becoming an amazing leader and being an outstanding veterinarian.
The conference is held in Kansas City, Missouri on November 1 - November 4. Unfortunately, I live in Findlay, Ohio while I am attending my undergraduate university and have to pay for the travel plans myself. Thankfully, everything else is paid for—the hotel, food, speakers, and conference rooms. Since I am a broke college student, I am asking for donations to help offset the costs of the flight and cab fees. Any amount would be greatly appreciated. :)
Thank you and have a great day!