I'm Just a Drunken College Reject
Written in My Journal in December 2017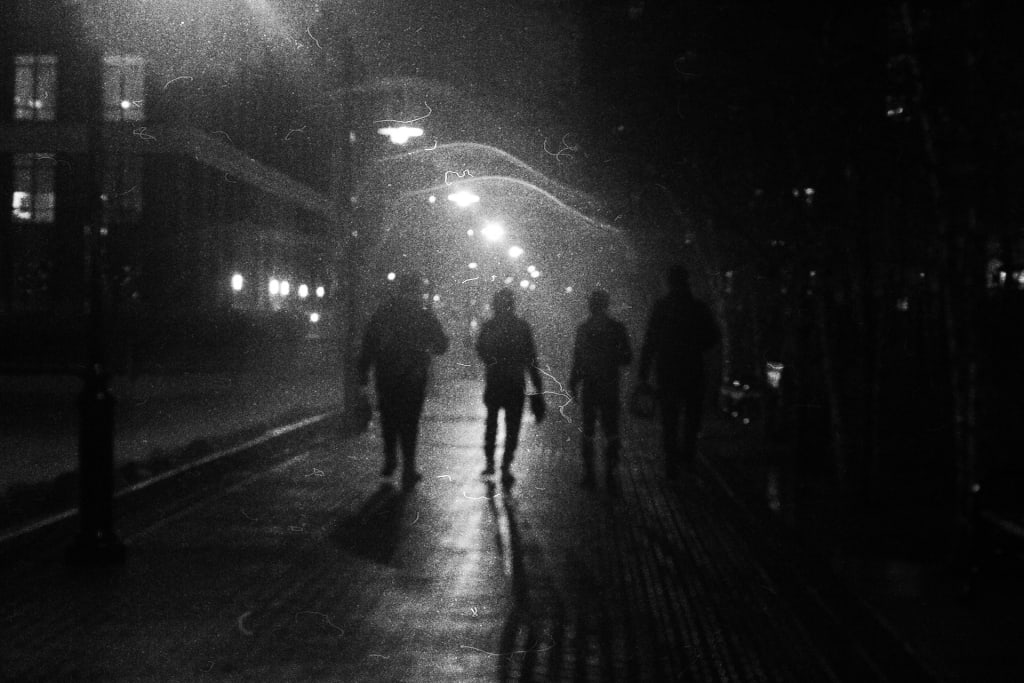 It was sometime in mid-December of 2017, I was a senior on Christmas break, and to my relief, I finally didn't have to deal with some additional homework assignments for the next short two weeks. I was feeling a bit sick, an unrelenting knot between my stomach that at times would suddenly twist and pull violently. My emotions were eating itself out. Around 3 PM earlier in the day, my school's email gave a loud ring in my pockets. I struggled a bit, shoving my hands down my tight 34-size Levi pants, frustrated as it rang constantly. Publicly, I looked like an insane man with a mild case of crabs as I tried desperately to view my phone, but I knew this was a crucial moment for me, so I didn't care how I looked.
My dream school contacted me, college was months ahead, and it felt like time as a senior was going extremely fast. Everyone so far in my grade got accepted to some college university—even my best friends. They seemed genuinely excited to start a new chapter. In my high school lobby, we all huddled together usually screwing off, eating stale fries from the cafeteria, and occasionally, they would discuss the wild parties with beer pong, Bacardi, and large bongs, as well as various internships where money would be made. Most of the time it sounded amusing; college was our dream, a way out for some of us. It would've been nice to feel excited like them. I would usually smile for a moment in the conversations, but then I'd look away, their voices would occasionally drift off, and I'd feel empty and sad. I haven't gotten accepted to any yet.
This one school, on the other hand, for two years I had kept my eyes on it. I had gotten every phone notification, every book in the mail, literally everything. I visited the campus sites and even went to the portfolio day. The counselors judged my photography work and explained they visually admired my use of composition and natural lighting, and to be honest, they judged young applicants pretty harshly that day, so I felt extremely confident in myself—something I usually don't do. A lot of days, I would visualize myself with a bachelor's degree in photojournalism, roaming my dorm with all these other creative students and my new friends including Sessa and Andrew who applied—they would be with me for the next four years. I'd be making myself known to the world as a freelance photographer with an internship at some big newspaper company. I had very high hopes, Until that phone call. "Sorry, we're unable to accept applicants for the 2019 fall semester."
I headed off to the locker during gym after this incident. My throat felt sucker punched. In fact, I could barely swallow, and every few seconds or so, I'd have these continuous cold flashes in my chest. It felt like I was diagnosed with a disease. So I headed off to the locker room, to hide this pain, as everyone's feet scratched the court and their distorted voices argued about fouls. Usually upon entering, the stench of dirty socks and sweaty ass would strike my nose, but I felt like I couldn't even smell or breathe. I went past the book bags withered on the bland red and white checker tiles, slammed opened the restricted basketball team door, and entered the claustrophobic room. I could only smell the old sharpie markers that laid out on the whiteboard while I sat on the floor by the yellow kickball matte. "You're all alone now," I told myself. My eyes began to swell, and the waves started to pour out until I turned sore.
I wasn't sad because I felt like a failure. I wasn't this overachiever in high school, but maybe I should've been? In fact, I hated the kids that would complain about getting an A instead of an A-plus—except Andrew. The problem was I was too embarrassed at myself. I felt like a fool having high hopes for nothing. And now I had to deal with an indecisive future ahead, and it scared me a lot to be honest. That very day my friends and I decided to hangout to spend our first day of break. It was Jason, Josh, Rob, and of course, Sessa. The tall guys carried plastic black bags, inside were our precious 25-oz cans. We were all excited, but I felt more relieved. Mostly because I could numb all these anxious thoughts.
This is what I wrote in my notebook:
"I lied dead awake through the misty fog, devouring large blue shiny cans that read 25 oz. The taste slowly fermenting in my mouth and overtime annoyingly growing bitter. We walked the whole night through, the five of us, as the sky began to tear before our eyes in dizzy ripples. We were drunk, and my mind had repulsively been dragging me down with these anxious thoughts that reminded me, 'You are a drunken college reject.'
"The reaction expected would've been to cry like an emotional child, but I thought for a moment, and I began to laugh hysterically. Maybe college wasn't meant to be? Maybe something better will happen? I'll show them. I'll show the whole world. I took another sip of that bitter brew while they all headed into the mysterious mist, and I whipped out my camera, holstered to the side of my hip like a gun, and took a shot."
It was a great night.
student