How to Find a Good Tutor
Your child's education always takes precedence over everything else. Here's how to find a good tutor if they're struggling with their schoolwork.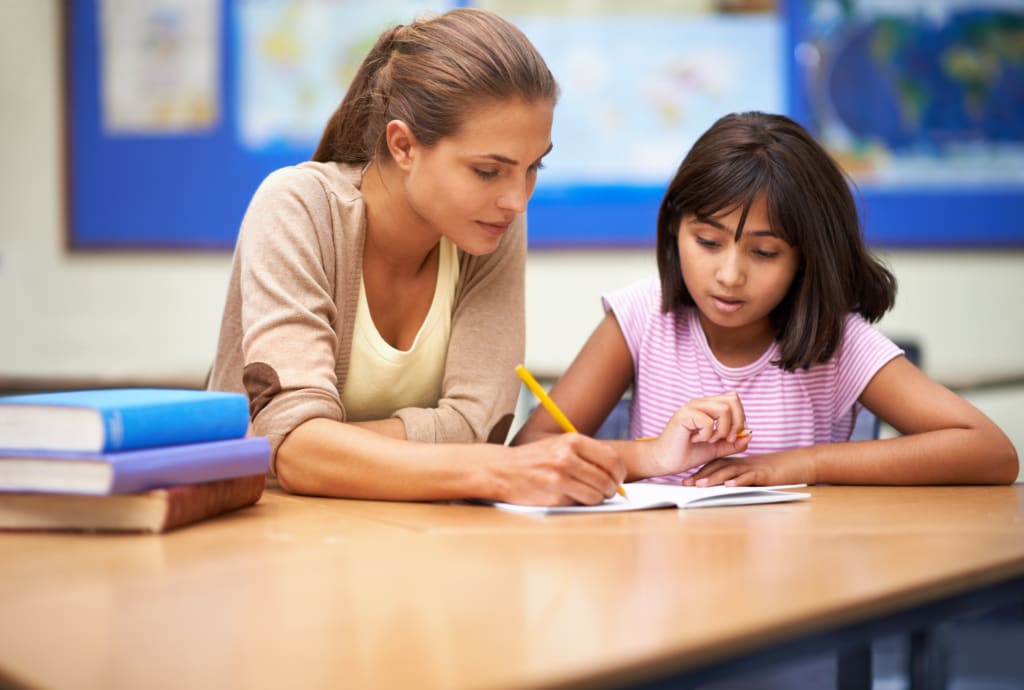 As a parent, I can't stress how important my children's education is—after all, the value of education is priceless. My one son is a natural scholar. He's into science, math, and even philosophy... all at the tender age of 11! My oldest son, unfortunately, isn't such a natural learner.
Don't get me wrong—he's incredibly intelligent in his own way. A great artist, writer, and speaker, he's got the world at his feet. Unfortunately, he's just not as adept in math and the sciences. He's the very definition of the right-brain archetype.
Right now, he's in high school, so he's made it this far, but with stress levels in modern day students through the roof, I was worried about finding a tutor for him. In order to prepare for graduation, however, he's going to need to pass a few difficult courses. So, I decided that a tutor was a must, and despite some initial backlash, he finally agreed to have some academic assistance.
I've managed to find him a great tutor—at least by my standards—but the process was far from painless. For all of you going through the same growing pains I went through, I've outlined some steps on how to find a good tutor, with the hopes that your search process will be a bit easier than mine. Good tutors are hard to come by, but it's far from impossible to find one.
Search within your network.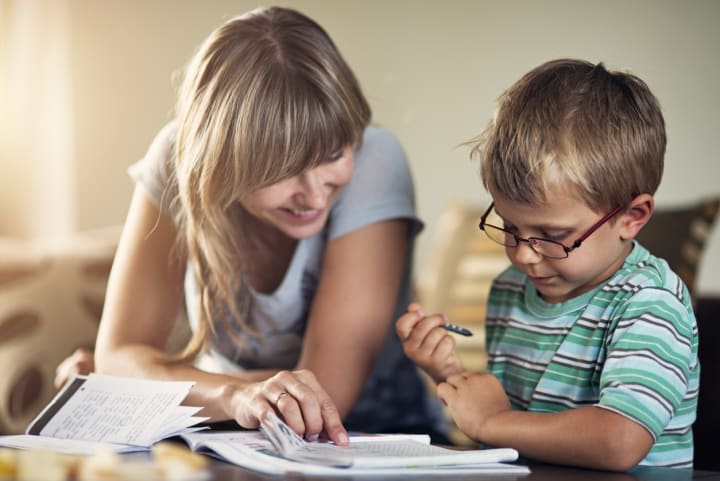 My first piece of advice in hiring a tutor is one that largely flies under the radar by searching within your own network. Before seeking out private tutors and expensive agencies, try to look for someone you know that has worked with students in the past. Whether this be a close family friend, aunt or uncle, or even an immediate family member, you can't go wrong going with someone you already know. Of course, this is all contingent on whether or not they're qualified on the topic or not, but if they are, then I'd personally try to go with someone you already trust.
Look into tutoring agencies.
If there is no one in your direct network, look into well-known tutoring agencies. They'll have a tutors list primed and ready for you, and you can check out a bunch of different options. You can either go with a big-name tutoring company like Huntington Learning Center, or smaller, local tutoring services. Either way, you're almost guaranteed to find a tutor for your child—whether they're in middle school or college—that you like.
Contact your school.
Another potential option for your child is simply contacting the school that they go to. Oftentimes, schools have their own after school tutoring programs that they offer to students for free or, at the very worst, super cheap. Make sure you look into what your school has to offer before you make any final decisions. You may find yourself opting for the cheaper, more convenient option, regardless.
In-person classroom schooling vs. online education has been a hot topic with no right or wrong answer. Everyone learns differently. Similarly, online tutoring is another avenue certainly worth exploring. This one is, by and large, the most convenient of any of the aforementioned options. While some kids (and adults) prefer real time one-on-one training, some students prefer reading and utilizing the internet. With online tutoring services like Udemy and Varsity Tutors, there is no shortage of platforms you can try to find for your child. Maybe you can even opt to mix and match. Get a real one for one subject, and go online for another. It can't hurt to try.
Read reviews.
When you're looking into a tutor, it's obviously pretty important to do your homework... no pun intended.
Usually, if a site is offering a tutor, there are plenty of reviews available for potential hires—especially if they have a long history in the business. Keeping that in mind, make sure you take all reviews with a grain of salt. As you know with any reviews, really, there are ones that can't be trusted wholeheartedly. Whether it's a personal vendetta or some kind of mixup in philosophies, you can't discount the impact of the human emotion. My advice would be to look at the collective, more so than individual reviews. You'll probably see less of a bias that way.
Contact non-profit organizations.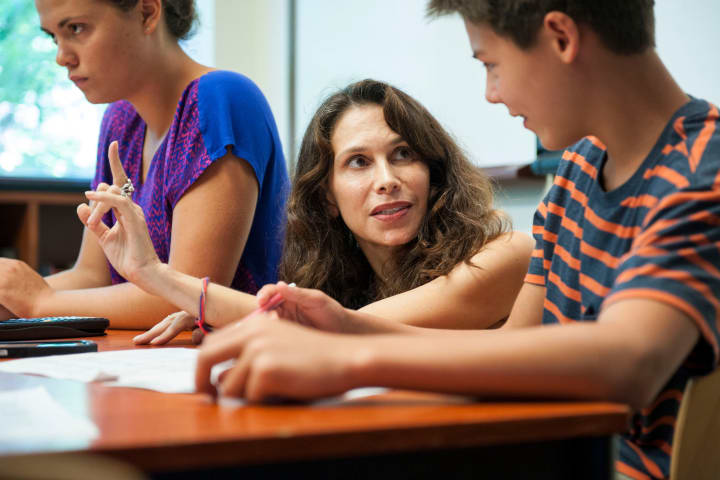 This is one of the less-heralded ways of finding a high-quality, long-term tutor on the cheap. Non-profits typically enlist volunteers to help students of all grade levels with homework, test prep, etc. Reach out to a local non-profit organization and see if they run any such program. Considering the person is doing it from the kindness of their heart, they're probably an inherently good person, so that's definitely a plus. But make sure to look up their accolades, nonetheless. Just because they're nice, doesn't mean they're an excellent tutor.
Specify what subject you're looking into.
A big factor for hiring a tutor is tailoring your search for specific subjects. The tutor might have rave reviews and check all of the boxes, but if their speciality is English and you need a teacher for science, they might not be the best fit. Making sure they're an expert in the correct field is definitely an important factor when going on your search.
Cross reference between sites.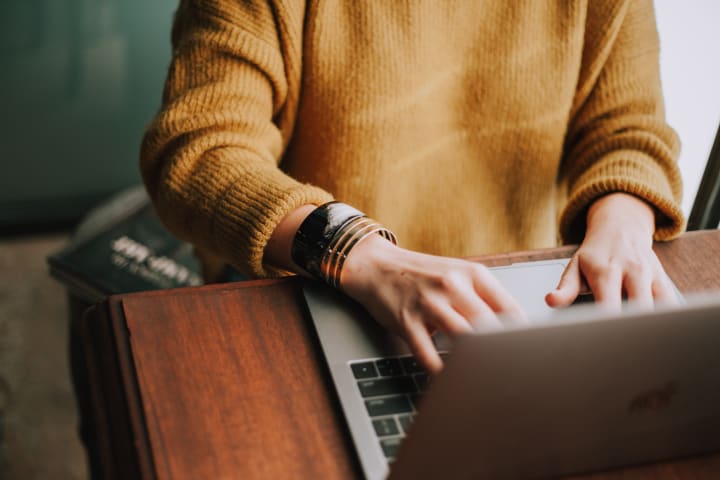 If you're looking into hiring a tutor, it's probably a good idea to cross reference between different sites. There are plenty of databases to look into, so make sure you're not just picking the first one that looks like a good fit. Compare and contrast among different platforms and you'll ultimately find what you're looking for.
It wasn't easy finding the perfect tutor, but I was able to manage. I hope after reading this, you'll also know how to find a good tutor—or at least one that fits what you're looking for.
how to
I'm a middle aged man currently working as a Shift Supervisor at Bob's Furniture. I'm thinking about opening up my own restaurant some day, but my real passion is expressing myself through writing.
Receive stories by Brett Tortorello in

your feed