How Startups Can Increase Employee Engagement & Retention Strategically
In this guide, you'll learn nine effective strategies to boost the employee engagement level in your organization.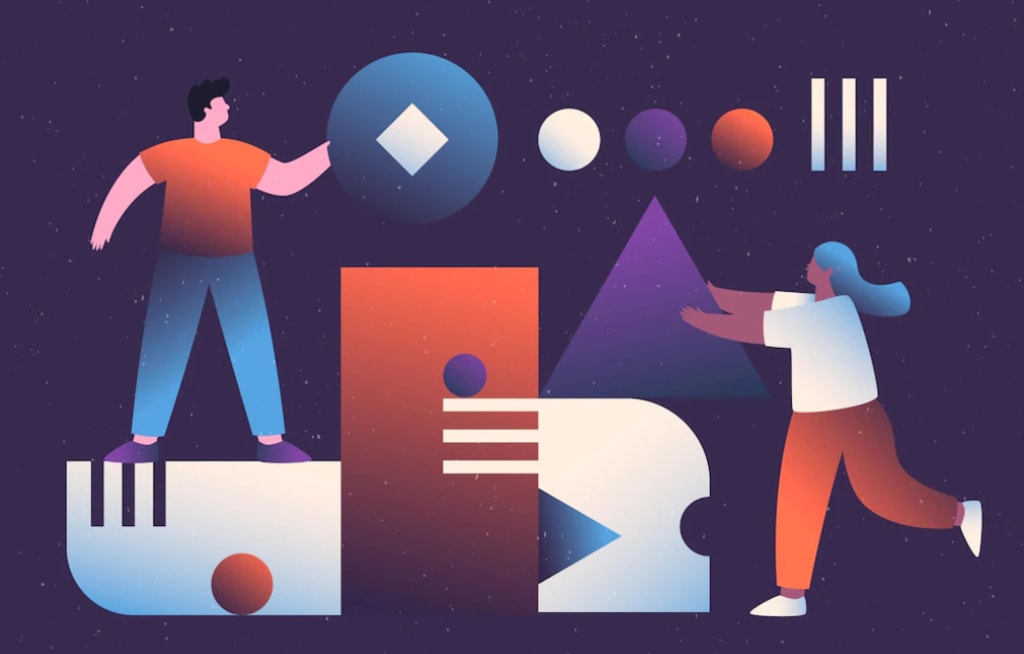 Are you a startup and keen on retaining and growing your workforce? Great startups and scaleups have an active employee engagement and retention strategy.
This article gives you nine brilliant strategies to help create an engaged workforce and retain them.
What Is Employee Engagement?
In layman's terms, employee engagement is an employee's emotional connection with their organization. The relationship does not instantly pop up when one receives your company's offer letter or on his first day at work. Instead, it builds up over time through deliberate efforts from the organization.
Why Does Employee Engagement Matter?
Employee engagement is inevitable because today's tech industry is exceedingly demanding and candidate-driven. As a startup, attracting talent and retaining them could be arduous. But having the right intention and strategy can see you come through and scale up successfully.
Here are the nine best ways to boost your startup's employee engagement and retention rate.
1. Candidate Experience
Get to the start of an encounter and start strong from there. Candidate experience is how candidates feel about their organization throughout their recruitment process. Provide them with the best experience from their first interaction with their recruiter. This will determine if they will join you.
As a startup, it is relatively easy to build a positive connection by intentionally keeping candidates in the loop, scheduling interviews on time, providing feedback, and requesting candidate experience feedback so you can go back and improvise. A positive experience, even if the candidate turns down the offer, will surely come around in your favor through referrals and reviews. So, don't miss the opportunity.
2. Employee Onboarding
Employee onboarding process is a fantastic opportunity for you to reinforce the positive experience during the recruitment phase.
Provide a fantastic onboarding experience and involve the CEO/Founder in addressing the new hires. Genuine engagement from the leadership will signal a feeling of being valued, which is essential for a startup to retain and grow smoothly.
Set up team introductions and welcome new employees with welcome kits and happy hours.
Ensure 30-60-90 day plans are communicated effectively because everyone wants to know what is to be expected. Then, pair up the new hire with a buddy in the organization, preferably from his team, who could act like a mentor and help acclimate into the organization.
69% of employees with good onboarding experience stayed for three or more years, according to SHRM. Feeling welcomed will cement engagement and help develop positive feelings towards the workplace.
3. Learning and Development
Since the tech industry is dynamic, learning and growing are essential for survival.
To keep up with the expectations, give clear visibility into the career progression of the role, and encourage continuous learning and growth through certification reimbursements, webinars, career talks, internal training, etc.
Tie up with learning apps like Udemy and Coursera and consider giving free subscriptions to professional platforms like Linkedin to help them advance in their career. Finally, extend a mentorship program for employees wanting to be mentored and be a mentor. This is an excellent place for exercising leadership qualities and for people in their early careers seeking guidance.
4. Provide Work Flexibility
Design your employee engagement and experience with great flexibility.
Let your employees choose where, when, and how they work, and trust them with what works best for them. Micromanagement is the last thing someone would want.
On the other hand, flexibility helps you hold back your top talent and encourages employees to engage better with you for the level of trust you have in them.
Provide a congenial environment for working parents to better integrate work and family life and prevent burnout. Nearly 2 million fewer women have been in the workforce since the 2020 pandemic for lack of flexibility. As a startup, it would be a game-changer to design a model enabling every individual to bring their best to work flexibly. If companies, especially startups, fail to embrace flexibility, a huge price will be paid later, owing to market competition.
If employees seek a break from work to reset priorities in life, be with family, or simply get lost in the mountains, offer them the scope to do so. Everybody deserves a pause without the fear of losing their jobs. So, help every individual thrive in the environment you create for maximum engagement and retention by being empathetic to their needs.
The workforce today is a massive mix of Gen x, millennials, and Gen z, who place great value on giving back to society. They care about their role in bettering the society/environment and how they can be impactful.
So, providing them the platform to pursue their calling is paramount when you want to distinguish yourself.
For example, offer volunteer time off to encourage community outreaches like cleaning the beach and state parks, teaching at a local school, or serving at the food bank. If this is a lot as a startup, you can choose to match their donations for a cause and still show them that you care about a more significant cause.
6. Employee Recognition
Employee recognition begins with your total rewards package. Make your offer competitive and in line with the market trend. But provide more than just monetary benefits by showing them how you value their hard work and effort.
As a startup, every employee with you is crucial, as even if one quits, the repercussions could be significant because of the broad range of activities performed. Moreover, it would almost be arduous to cover up for the person who left you. So, you'd want to retain your early employees as they would be your trusted workforce.
If giving your equity is in your scope of business, you could offer equity compensation to attract passionate and loyal employees. It is not a surprise to note that employees who own equity are highly invested and perform better to help it scale up.
7. Corporate Gifting
Partner with a corporate gifting company to boost your employee engagement rate.
Gifts are remarkable in addition to personal appreciation and acknowledgment of effort and commitment. Town halls are excellent platforms for recognizing employees for their exemplary performance. Spontaneous recognition boosts morale and cheers employees who have exceeded expectations.
Send thoughtful gifts to employees celebrating life events like- the birth of a child, wedding, graduation, etc., and tell them that you care about their lives and events in the family.
Festive gifts are always a hit with employees. So, send meaningful gifts to brighten their festive days in more profound ways.
8. Measure and Track The Outcomes
Continuous measurement is significant for constant improvement.
As a startup, it becomes even more critical to strategize and shape the company culture to retain talent and engage better. Get started with measuring simple metrics like turnover and retention rates.
They could indicate the health of your company in many ways. For example, other metrics to track engagement include signups for events, town hall attendees, employee engagement survey participants, etc.
9. Seek Feedback Periodically
Communication should always be two-way for maximum and mutual benefit to the sender and receiver.
A genuine request for feedback sends a signal to your employees that you care about their opinion and are open to receiving suggestions. Surveys on employee satisfaction, culture, health insurance, benefits, recruitment satisfaction, and new hire experience are some pointers to help understand the comprehensive range of feedback you can receive from your employees.
Ensure the feedback is carefully analyzed and communicated back to the team the outcomes or critical themes that emerged.
This way, your employees know their voices are heard and acted upon.
Some survey tools you can use are Survey Monkey with customizable templates and MS Forms to design your own questionnaire. In addition, NPS (Net Promoter Score) is an excellent method of gauging how engaged and emotionally connected your employees are to the organization.
A simple question like- how likely are you to recommend your friends to join our company could help you gain a much deeper understanding of their engagement.
Conclusion
People are at the center of any business, especially in a knowledge industry like tech.
So, investing in hiring the right talent is crucial, But what is even more pivotal is how you manage, engage, and retain the talent you attract. In the scope of a startup, losing skills in the early stage could be detrimental to the growth of your business.
Hence, the primary focus should be on keeping your employees and helping them thrive with your engagement and retention strategies.