How Can You Use Content Marketing To Advertise The Art And Culture?
Content Marketing for Culture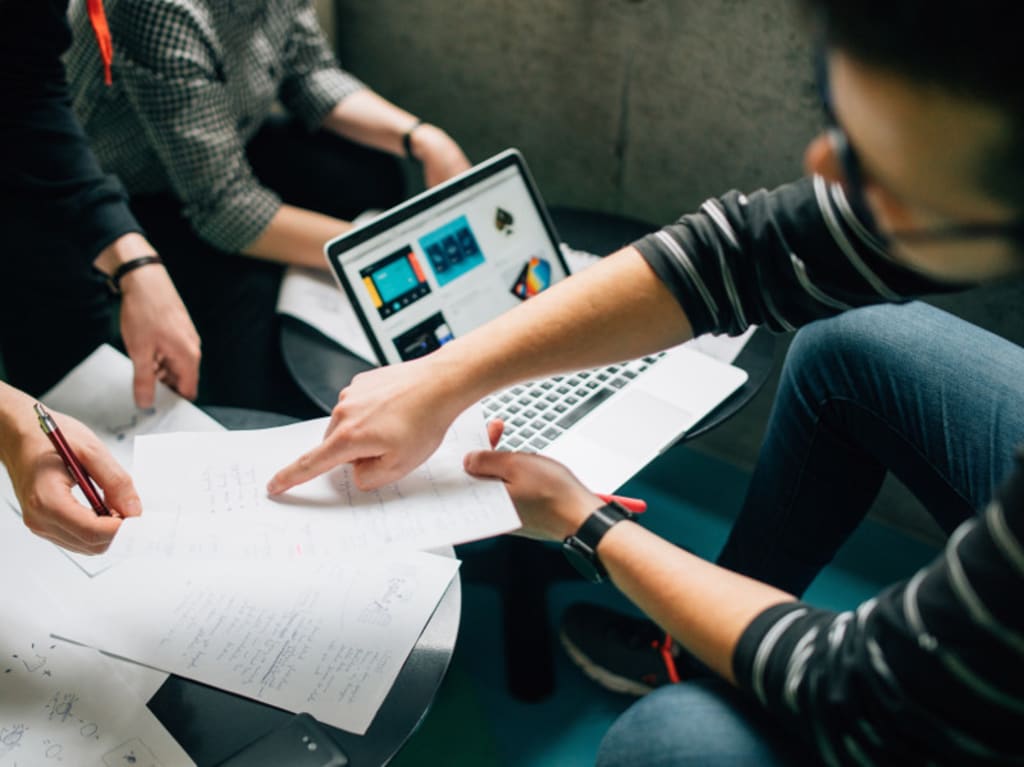 Blackbaud and the Content Marketing Institute's recent research, Nonprofit Content Marketing, found that 38 percent of NGOs planned to increase spending on content marketing in the next year.
In a nutshell, content marketing helps spread the word about your art company by supplying your clientele with interesting and helpful information. This implies putting out more content like articles, films, and photographs that delight your art's audience as opposed to conventional forms of advertising.
Do you use social media or have a blog about your artwork? If you are reading this, you are presumably already a content marketer.
Regardless of your field, the expansion of your firm will be hampered if you don't design content that is interesting to your target audience. Technology and the promotion of a brand via digital channels now permeate every industry. Organizations in the arts and culture sector would be well to recognize the value of content marketing in raising public awareness and attracting new audiences.
Organizations in the arts and cultural sector should have included a branding professional on their marketing team if they wanted to produce appealing digital content. Since the business world is influenced by the arts and other creative fields, it stands to reason that cultural institutions would employ certain corporate practices to further their own goals. With the help of art, as shown on this site, businesses supply customers with thematic products. For example, nowadays, it's possible to get Ukraine-related products, clothes, and several other things, which on the other hand has a kind purpose - to fund the Ukrainian army. As a result of content marketing's incorporation, the dissemination of artistic and cultural works may be facilitated to a much wider audience in a shorter amount of time and with less effort.
How content creation can help artists
To connect with an audience, content has to be customized specifically to them. The visitors to your zoo who came to view the penguins are significantly more likely to be interested in information you develop about "How global warming is impacting our Polar Ecosystems" than "The Struggles of Life on the Savannah." Of course, your firm will attract people with varying passions and backgrounds; thus, it's essential to zero in on these main characters, or personas, and tailor your content strategy accordingly.
Most individuals who consider themselves to be art or culture enthusiasts would agree that the greatest way to appreciate art is alongside others. Thankfully, businesses can see the potential in this fact and use it to their advantage by developing shareable content for their company. Given that individuals like voicing their ideas publicly, tailoring your content to fit their perspectives will encourage them to spread the word about your business.
If you run a tiny gallery or an annual event, you can encourage people to show their support by providing them with interesting and informative information that is simple to share. To build a loyal following of repeat buyers, it's important to create a brand that stands out from the competition and promote it through various digital channels. Sharing your work might be a challenge, but there are a few definite ways to get others to spread the word: interesting videos, social media updates, and insightful blog entries.
Things To Consider
When it comes to original content, the arts and cultural institutions have an unjustified edge. Nearly half (49%) of organizations in the study reported using content-creation outsourcing services. The content presently available at most arts and cultural institutions is extensive. All the stuff you put on display or in a show is gold that other charities would give everything to have.
To promote a museum's upcoming Monet display, for instance, writers may focus on the artist's life and career, the historical context of Monet's time in France, or the contemporary relevance of Monet's art.
Want to share more details about your creative process? Make use of social media. This modern marketing strategy has exploded in popularity since it is a lighthearted approach to promoting an artistic enterprise.
While it's OK to promote new works for sale on occasion, it's more important to regularly post engaging content that your followers will like, rather than always trying to sell them anything.
Share blog updates, images of your creative process, films shot in the studio, and more on your company profile on social media platforms like Facebook, Twitter, Instagram, and Pinterest.
Participating with your readers is the key to elevating your content. It's beneficial to provide individuals with something they can use. To have something that can stimulate participation is fantastic. It may be as easy as responding to a constituent's Tweet, but some degree of involvement is required since it's the pleasant experiences that make people want to not only return, but also tell their friends about the organization.
Reader insights
Be the first to share your insights about this piece.
Add your insights