Google Analytics Individual Qualification
Taking the Complexities Out of a Year-Lasting Certification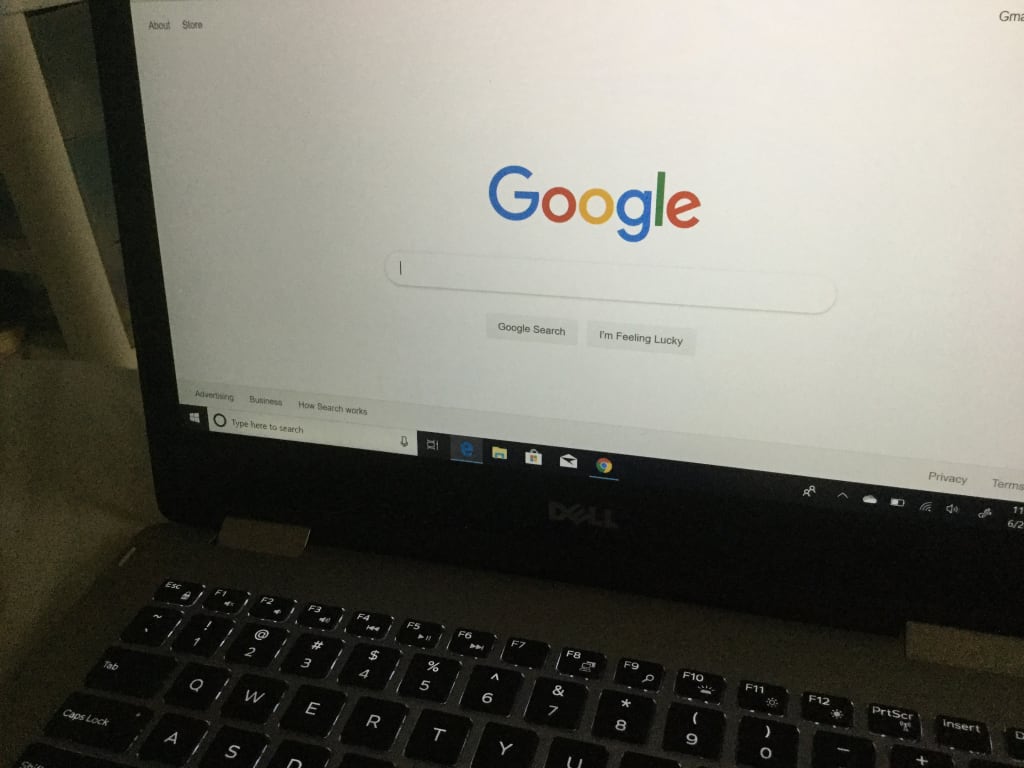 Google can be very complex, because it offers many services from its signature search engine, to a blogging platform (which I use to this day), to email, etc. In fact, Google even offers certifications to whoever's interested in learning about digital marketing.
And that's where my story begins...
Being a Blogger, and Dealing with Numbers
I currently run four blogs through Google's blogging platform, Blogger.com. But every time I would log in to look at the numbers (you know, the views, the clicks...), they usually seem to be low.
Though, to be fair, once your blog has been active for some time (perhaps months), you have the option of monetizing your site through Google Adsense, where you can have ads placed on your site, so that you can earn ad revenue. But even that will give you drop-in-the-bucket income.
That was when I had to think outside of the box. What parts of my website worked, and what didn't work?
That was when I decided to learn more about digital marketing.
How I Came Across GAIQ
I came across the Google Analytics Individual Qualification (GAIQ) certification in two ways:
I was looking for work through Indeed.com. And many of the writing jobs out there are calling for something called the "Google Analytics Individual Qualification." At first, I had no idea that there was such thing as a certification from Google. This surprised me.
I was bored one day, and I Googled "digital marketing." And sure enough, the GAIQ link had shown up in the results.
It was like this certification was meant for me in some way—it was like I was meant to have it, since I was a blogger, and I wanted to make a living doing so.
The GAIQ Exam: On My First Try
It wasn't hard to find the Academy for Ads section, since I already had a Google account (yeah, when you have things like Blogger.com and YouTube, you have to have an account with Google).
Then, Google gives you the option of either studying for the test, or taking it right away. And, thinking that I already had knowledge about blogging, I stupidly chose to take the exam. And guess what? I failed with about a 30% (or maybe a 32%? I just remember the score being somewhere in the 30s, which still wasn't good).
So, the site recommended that I go through each of the modules in both the Beginner and Advanced courses of GAIQ, before re-taking the exam. And I did so.
Going through the Courses
So, after learning from my mistake of taking the exam without going through the courses, I decided to start small by completing the Beginner course first.
What I like about the courses (whether it's Beginner and Advanced) is that they let you take your time on them. So, if you need to log out to do something else, you can always go back to where you left off.
Not to mention, they let you actually practice what you're learning. For example, if they're talking about how to filter things, then they'll take you to the Google Analytics dashboard and let you set filters on there, so that you can see certain groups/demographics (age, costs-per-click, etc.).
Retaking the Exam
When you fail the GAIQ exam, you have to wait 24 hours later to take it again (I'm not sure why that is, but it's Google—they made it that way). Also, you have to pass the exam with an 80% or higher.
So, after spending some time taking the courses (which, by the way, are free of charge), and studying, it was time for me to take another stab at the GAIQ. And here it is in a nutshell:
Attempt 2: Failed with about 60%.
Attempt 3: Failed within the 60% range.
Attempt 4: Passed with flying colors! FINALLY!!!
Long-story short: I failed the GAIQ three times, until I finally passed the exam on the fourth try. Yep. All that time of going through the courses and studying like crazy had given me a certificate that you can print out and/or save as a PDF for your convenience. Though, the only downside is that this certification lasts for a year, until, I assume, you have to go through the same process again.
Takeaways
The GAIQ is not really a needed certification, unless there's a job out there that you really want. If you're a blogger, then having this certification will give you, AT THE VERY LEAST, window-dressing on your resume. If you're a marketing-type of person, then knowing how the algorithms work on Google will be useful to you.
Even though not many employers have pounced on me yet because of my GAIQ, here's what I've learned from this experience:
1. Knowing how to improve my website(s) by seeing what works and what doesn't work.
2. Not assuming that knowing the gist of things you help you to pass an exam.
3. Studying really hard can get you to the top
And most importantly...
4. NEVER GIVING UP. (Believe me, I'm okay with taking the exam a hundred more times, rather than giving up on the first try!)
With that said, it's not a have-to, but having a GAIQ will at least give you something for your time.
courses