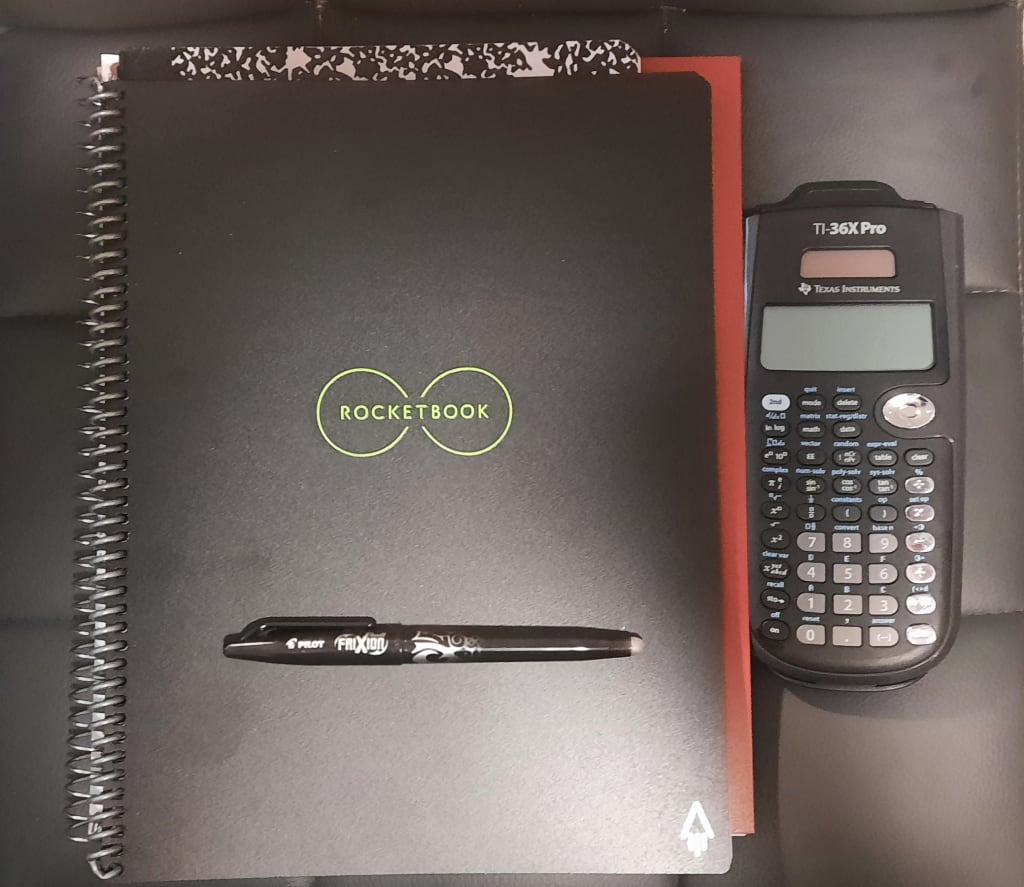 Before school starts we buy school books, we buy school supplies and we buy school outfits, we buy all the necessary things to be prepared for school, but we also buy things to feel motivated for school. Now we do these things also to make us feel less overwhelmed, and it helps. Although now we have to figure out our school schedule and our study time, our breaks to stretch, maybe get some fresh air, and some meditation time maybe and it can be a lot in the beginning.
We are often thankful for teachers taking it easy on us but then we realize that each teacher has their own way of teaching it can be asynchronously or and it can be lectures. For me asynchronously has always been the best for me because it's easy to set your schedule. Often after 1.5 hour or 3 hours our brain is fried of information through a lecture, and there is nothing worse when a teacher gets side tracked but we subdue it and continue learning and doing our best.
We now got a glimpse of how the semester will look like. As we have a small layout of how the semester will look like, we may have to rethink our classes and our study time because if you haven't started all your classes yet and have the slightest problem or setback we might be better off to drop the class and do it another semester unless you are able to balance it and solve the problem but be prepared it may take more out of you and than your other classes will suffer and it's important not to get behind, It's important to be true to yourself and stay ahead.
Because at the end of the day you can't help to think if I only had time to hang out with my friends, or if I only had time to visit my parents, and if I only had the time to go to the mall, if I only... So it is really important to be true to yourself and make sure you get 6-8 hours of sleep and wake up early. It's amazing what you can get done while everyone around you is sleeping, and schedule a day where you can sleep in and another day to have off. Now a day off doesn't mean you don't have to do anything school related, it's great to take that break to absorb all that information you received throughout the week, what you can do after you had your fun or even before the fun day, look at your following week schedule plan and your mind will be more at ease. When we are organized it will help you have a successful semester.
School can give us so many different feelings, but it's up to us how we deal with them. For me it's important to have an A in class but a B is okay but how will it make me feel if I get a C? I can't do a C grade, a C is unacceptable and it would more than likely give me very bad anxiety. So what can I do to stay on top? Well there's only one top key to success and that is, we have to stay organized and a step ahead. If we stay ahead we can handle anything that comes our way but again to stay ahead we also have to be true to ourselves and look at our schedule and ask ourselves can I do everything I signed up for, can I get that A or a B? It's important to really make the right choices, just so we won't get overwhelmed. Then we say but I need those credits to be part or full time student. Then look into the school catalog or and see the school counselor to see what you can take instead so you keep the right amount of credits, we just have to be smart about the choices we make.. And it doesn't really matter what you do in life. We all have to make smart choices and stay organized to have life work balance same with school work life balance, don't rush, take your time and you will be and stay on top…
Have a great semester everyone.