College
Is it Actually Worth It?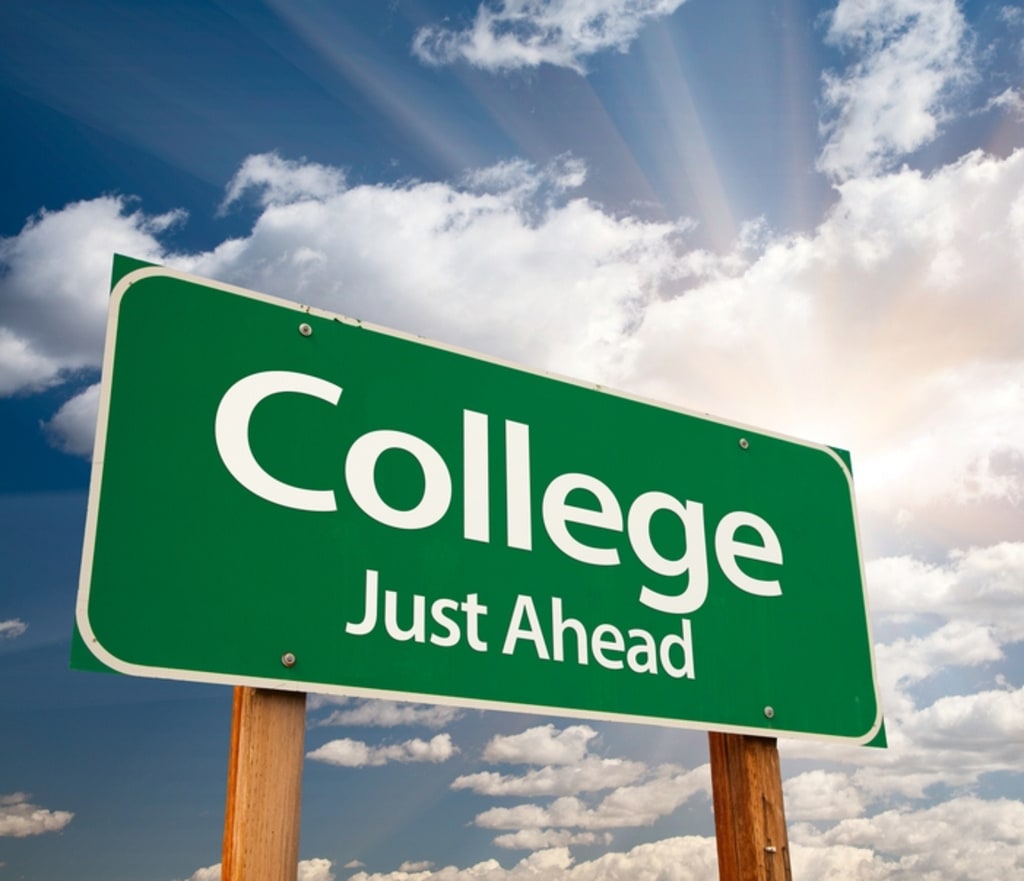 I remember sitting in my eleventh grade Social Studies class when my teacher passed out our FAFSA applications. We were also given booklets explaining the importance of getting a college education. According to this booklet, we were all but guaranteed a job immediately following college graduation. And each degree would over double our annual income. With this knowledge, one thing was certain...in order to get anywhere in life, you had to have that degree, and the greater the degree, the better.
We are living in a time where the job market is very competitive. Skilled labor that was once in high demand has given way to technological jobs. On that note, people are finding themselves thousands of dollars in debt in order to obtain these degrees in order to get their dream job. One popular question is is it all worth it? Is it worth the debt and energy to get a piece of paper.
I was late in going to college. I chose to marry and start a family right after high school. As my kids got older, I decided to go for my degree during a time where the job market was very weak. I wanted to be able to support my children, and myself. Eventually, I found myself with an Associate's degree in Interdisciplinary Studies and a Bachelor's in U.S. History and Political Science. I thought that for sure, I would be able to get a good job. My first job, the occasional substitute teaching position, usually once or twice a month. My first steady job following these degrees...a prep person at McDonalds. Of course, this is another story.
In short, my answer to the question of the importance of a college degree, I would have to say, in one form or another, yes, it is important. We all have our strong areas. Some of us are good behind a computer, some are good at building or fixing things. Some are good cooks, and some are good at writing. Although it isn't necessary to have a degree to be able to be successful at something, it is important to embrace whatever we want to do in life, and grow in it.
There is a belief that experience is the best education possible, and this is true. But a college degree can open up more opportunities than being without. Now the other important question…. How to pay for it? There is no simple answer to this. There has been discussions of making a college degree mandatory for all U.S. citizens. I don't know if this will ever become a reality. However, I think there needs to be something done to make going to college doable for more people. Students and parents alike are finding themselves deeply in debt while trying to reach for their goals, and it's not right. Even with scholarships and grants available, loans are generally needed to cover all costs. Also, college tuition is steadily on the rise. There needs to be more options on how to further your education, while still being able to pay your bills.
While we are waiting for better solutions, there are some things you can do if you want to further your education. First of all, do your research. Whatever area you want to work in, research the job. Find out what kind of job opportunities there are in that area, potential salaries, and what educational and professional experience is required. Next, research different colleges, what they offer, and compare rates. Don't be afraid to ask questions to potential schools. Many people find themselves dropping their programs simply because they didn't understand what was required of them or what doors those degrees would open for them. Filling out the FAFSA will help determine what financial aid is available to you. You can fill this out online at fafsa.ed.gov/ .
There are also websites that will help you find potential scholarship and intern opportunities. Scholarships.com, fastweb.com, and studentscholarships.org are only a few good sites to try out. Some scholarships don't require anything accept entering a monthly drawing. Is going to college for everybody? No. But if it is something that you want to do, there is work involved, beyond that of the course work. It's a matter of finding what is best for you, and not giving up. Perhaps one day there will be better options for those who want to get their degrees. And if I could go back and give my eleventh grade self any advice, I would say that it's not as easy as we are led to believe, but if I hang on and step up to the challenge, it will be worth it in the end.