Best Public Schools in the USA by State
Want to know if your school is the best public school in your state? Find out the best public schools in the USA by state and see if yours made it on the list!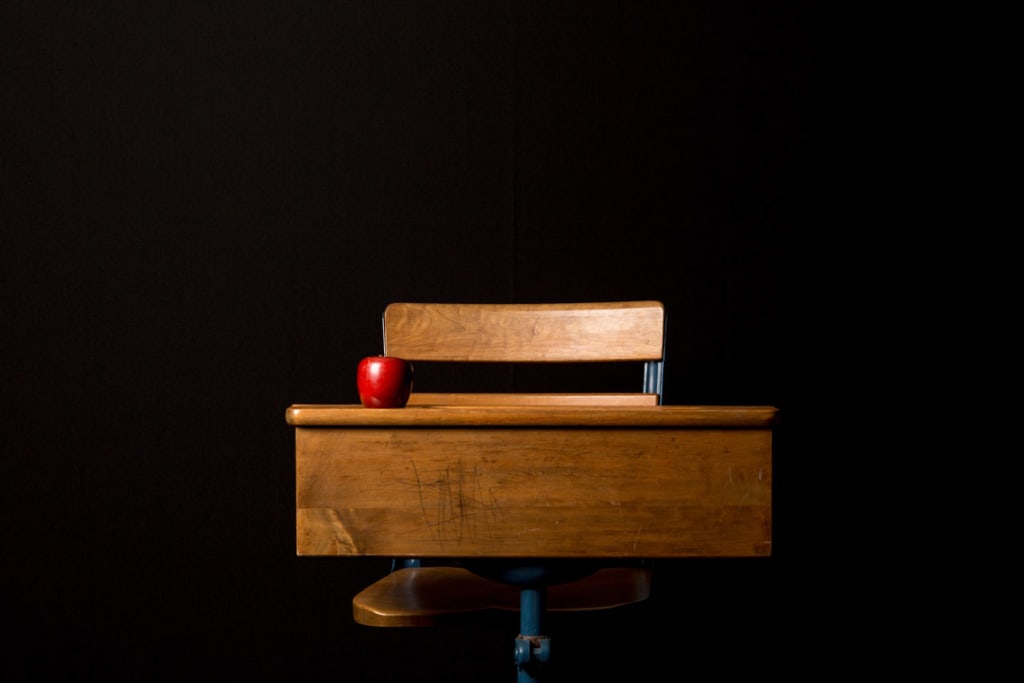 There are tons and tons of public schools not just across the state, but across the country. There are some schools better than others in academics, sports, programs, etc. But all in all, schools are there to teach students proper education and hopefully motivate them to attend college and go far beyond that. And don't tell me that private schools are better than public. In certain ways, they have their differences, but a student attending a public school is gaining just enough knowledge and education as a student attending a private school.
However, there are definitely public schools that make it to the top of the list as the state's best. Like I said before, there are public schools better than others, which leads to one becoming the best. And each state has their favorite public school. Whether it's high school or middle school, there is that one school that stands out the most through their academics or sports that labels them the finest out of the rest. To see if your school made it on the top, see the best public schools in the USA by state.
Alabama: Loveless Academic Magnet Program
Loveless Academic Magnet Program is a well-known high school in Alabama that's ranked as one of the Top 10 Elite high schools by Newsweek and as a Gold Medal School by US News & World Report. The school has sixteen advanced placement courses and they've also began their International Baccalaureate Diploma Program in 2014. Not to mention their field study internships in areas of professional interest — which is super helpful for those who will be attending college.
Alaska: South Anchorage High School
South Anchorage is seen as a high school with super high percentage rates in graduation, writing, reading, etc. Its proficiency rate in reading is 95.13 percent, writing 89.32 percent, mathematics is 92.29 percent among just the tenth graders. It's well documented that this high school is able to properly show their students the techniques and skills in achieving excellence in subjects.
Arizona: Desert Vista High School
Desert Vista High School is a very active school and the majority of students interact in sports and, especially, clubs. Despite their academic rates being higher than most schools is Arizona, the quantity of diverse clubs the school contains is what the students love the most. They're able to participate in clubs of their choosing that is precisely within their interests. About 87 percent of students at Desert Vista are in a club.
Arkansas: Haas Hall Academy
As an accelerated college preparatory academic program, Haas Hall Academy isn't just any ordinary public school. The school holds membership in The College Board, the National Honor Society, the National English Honor Society, and the Science National Honor Society. The students even engage in work involving Advanced Placement (AP), which offers college credits for colleges or universities. They were ranked #19 in America's Top High Schools in the nation. And ever since 2004, Haas Hall achieved Adequate Yearly Progress — making it one of the best public schools in the USA by state.
California: Long Beach Polytechnic High School
Not only have numerous celebrities including actress Cameron Diaz and rapper Snoop Dogg attending this high school, but Long Beach Polytechnic High School is seen to be one of the best public schools in the USA by state. It's been distinguished through both academic and athletics. Through programs such as the PACE (Program of Additional Curricular Experiences), the CIC (Center of International Curriculum), and other programs that's labeled Polytechnic the top. Also, Sports Illustrated magazine called Polytechnic the "Sports School of the Century," — that's a pretty big title.
Colorado: Peak to Peak Charter School
Ever heard of a K-12 public college-preparatory charter school before? Well, I hadn't, until Peak to Peak Charter School appeared on the list of best public schools in the USA by state. This school is actually amazing. Its named the #1 high school in the Denver metro area by a Denver lifestyle magazine because of the highest ACT scores by seniors of classes in 2005-2006. The Washington Post has even named Peak to Peak the 99th "most challenging" high school to attend in the United States.
Connecticut: Ridgefield High School
As for one of the best public schools in the USA by state, Ridgefield High School's students who've taken the AP exams scored 92.2 percent or higher — and as the years go on, students' scores have tripled! And the dropout rates is a mere one percent… making the daily attendance about 95 percent. Seems like an awesome school if the attendance rate is amazingly high.
Delaware: Conrad Schools of Science
Conrad Schools of Science is a public school from grades six to 12 who all focus on programs for excellence in biotechnology and allied health. The school's primary aim is to have their students graduate as college and career-ready individuals in the fields of biotechnology and health.
Florida: Cypress Bay High School
Cypress Bay High School offers a couple of great academic pursuits such as 33 AP courses, the Cambridge AICE Program, honors courses, a dual enrollment option, and a variety of academic and extracurricular activities that have roughly 70 student clubs and organizations for students to be involved in. Including 15 sports activities.
Georgia: Gwinnett School of Mathematics, Science & Technology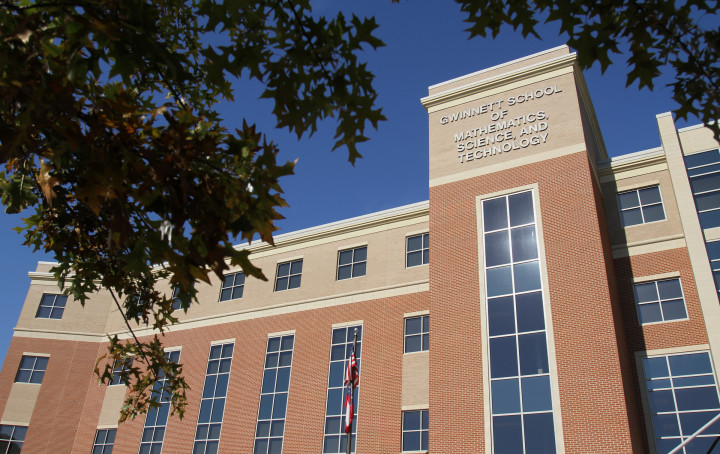 Gwinnett School of Mathematics, Science & Technology is seen as the top public school in Georgia. Their college preparation programs, high school for STEM, and overall best public high school in Georgia make up Gwinnett. While its academic rates are fairly high, the participation in clubs and activities are very high. Its graduation percentage is 95 percent and AP enrollment is 74 percent.
Hawaii: Education Laboratory Public Charter School
Education Laboratory Public Charter School Rankings is seen to be the number one best charter schools for elementary, middle school, and even high school. Despite their clubs and activities to be quite low for the best public school in Hawaii, their academic ratings are 89 percent in reading, 62 in math, and 90 percent in graduation overall. Also, its health and safety is a fair 81 percent — showing that the majority of student feel safe in the school.
Idaho: Heritage Community Charter School
Heritage Community Charter School is known as one of the best public schools in the USA by state. The school is acknowledged for its intelligent and kind teachers. Not only do students love their teachers, but they learn so much from them — ranking their reading at 85 percent and math at 79 percent.
Illinois: Walter Payton College Prep
Walter Payton College Prep is a great college prep high school that's academic ratings are through the rough. From 92 percent in reading to 95 percent in math, students in this school are aiming to go up and beyond. Even enrollment in AP courses are 52 percent. What's fantastic is that 100 percent of students feel safe in their school — which is a very uncommon rate in the majority of schools.
Indiana: Indiana Academy for Science, Mathematics & Humanities
For one of the best public schools in the USA by state, The Indiana Academy consists of gifted and talented students from across the state. They're engaged in advanced, college-level courses — all aiming for a diploma which is only awarded by the school. Its academics, teachers, clubs, and activities are all seen as the top in the state. Its graduation rate is a fine 95 percent and AP enrollment is 50 percent.
Iowa: Ames High School
Ames is known as the best college prep public high school and best high school for STEM in Iowa. US News and World Report stated that this school is one of the top across the country — its even received a silver medal. Also, Ames produced the greatest number of National Merit Scholars in the state. Not to mention the average GPA is 3.5 — showing that the school's academics plays the biggest role.
Kansas: Blue Valley High School
Known as one of the best public schools in the USA by state, Blue Valley is a competitive school where students can also be creative and artsy all while focusing on their studies and maintaining a great GPA. With its intelligent and caring teachers, students are able to concentrate and engage in the lesson more.
Kentucky: DuPont Manual High School
Out of the 227 high schools in Kentucky, DuPont is known to be the top one in the state. According to the United States Department of Education, this school is recognized as a Blue Ribbon School. DuPont's football team has even won five state titles and received two national championships. Even in the 80s and 90s, DuPont became a prominent academic school which was featured on multiple lists of America's top high schools in Redbook and Newsweek. From their academic programs to their clubs and sports, DuPont is one of the top high schools across the nation.
Louisiana: Benjamin Franklin High School
Benjamin Franklin High School is the top high school in Louisiana. Its reading and math rates are above 95 percent — also more than half of the students attending are taking AP courses. Even though sports aren't the strongest aspect to the school, its main focus is academics — and it's clear from the ratings.
Maine: Maine School of Science & Mathematics
Maine School of Science and Mathematics is an all-residential boarding school that includes two dormitories — making it one of the best public schools in the USA by state. There's even summer programs for boys and girls from grades five to nine. With a 90 percent for both reading and math, 78 percent of the students are enrolled in AP courses. Because of how small the school is, the sports participation is pretty low since not many students partake in any sport.
Maryland: Poolesville High School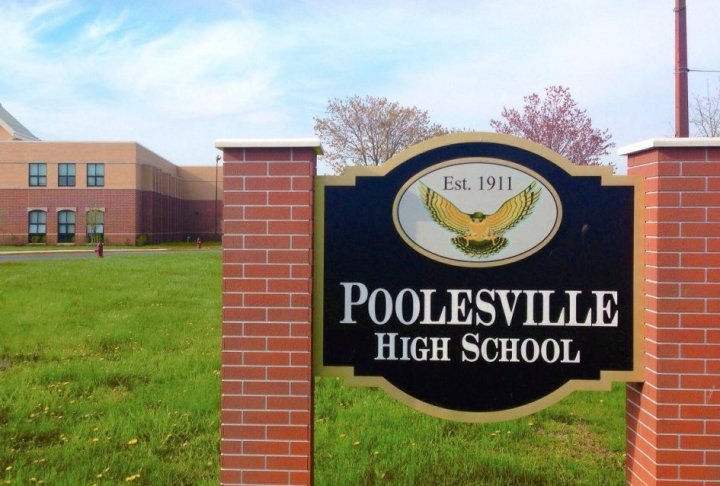 For one of the best public schools in the USA by state, Poolesville is home to multiple programs including Global Ecology, Humanities, Science, Math, Computer Science, and even Independent Studies. Honor students are able to be part of one of any of the programs — which can lead them to bigger opportunities in the future like college. Speaking of college, Poolesville is the top college prep school in Maryland where more than half of the students attending are taking AP courses — 63 percent.
Massachusetts: Massachusetts Academy of Math & Science
Massachusetts Academy is a non-residential magnet school that serves the academically advanced students in grades eleven and 12 in math, science, and technology courses. The school is really keen on math and science, their programs are very tough, but also interactive.
Students who've attended Massachusetts Academy have gained recognition in national writing contests, musicians have achieved statewide recognition winning the prestigious Fish and Richardson Award, and they performed well on the annual Math Modeling competition.
Michigan: International Academy
For a public, tuition-free school, IA was known as the top public school in the nation in 2003 by Newsweek. Based on the school's number of International Baccalaureate and AP tests score averages for graduating seniors. For a full diploma program, all students must sit for at least six IB exams in May of their senior year.
IA was also recognized by the US News & World Report as the second best high school in the nation in 2009.
Minnesota: Wayzata High School
Wayzata is the second largest school by enrollment in Minnesota and the largest secondary school by state. Its also ranked 150th by Newsweek on the "List of the 500 Top High Schools in America."
The school was also in the Classic Lake Conference prior to their 2010-2011 athletic year — the diversity in sports between girls and boys is an ideal balance.
Mississippi: The Mississippi School for Mathematics and Science
Mississippi School for Mathematics and Science is an academic school for gifted students — tenth grade students are chosen to attend through a competitive application process that also includes a standardized test scores, a written application, and also an interview… this school can be mistaken for a college from their application process.
Other than mathematics and science, MSMS also offers humanities, history, literature, and art programs.
Throughout the years, MSMS has won numerous prestigious awards for notable administrators, teachers, and the students who've worked to cultivate education and equality in the world.
Missouri: Clayton High School
Clayton is known to be one of the best public schools in the USA by state — through sports and public recognition. The school offers 27 activities for the students to partake in, a perfect balance between both genders, the school has won a number of state championships.
The school's publication, The Globe, is a member of the National Scholastic Press Association's Hall of Fame and a winner of the Missouri Interscholastic Press Association's All-Missouri designation. The publication has also won awards from Quill and Scroll, Columbia Scholastic Press Association's Gold and Silver Crown, and NSPA's Pacemaker.
Montana: Lower Grade Hellgate School
Lower Grade is known to be the best public school in Montana. Its reading proficiency is 91 percent and math is 84 percent. While the diversity rate is quite low, roughly 1,000 students attend the school.
The parents feel comfortable having their child attend because of its great safety as well as the amount of education they're gaining.
Nebraska: Sheridan Elementary School
Sheridan is noted as Nebraska's top elementary public school — as well as one of the best public schools in the USA by state. Their academic rates are super high with math at 96 percent and reading at 97 percent. However, only 467 students are attending the school and the diversity rate is pretty average. Parents love the school and teachers who are guiding their child into learning properly and gaining loads of knowledge.
Nevada: The Davidson Academy of Nevada
The Davidson Academy offers the best education to gifted students with high IQ scores. The school provides every student their own personalized learning plan that is designed to give them an education precisely for themselves. Rather than classes separated with certain age groups, Davidson Academy divides courses by ability, strength, and interest.
The school made it as one of the top schools on the Washington Post's "Top performing schools with elite students." Davidson Academy was also named the top school in Nevada by MSN.
Not to mention that the school provides family support, advocacy, and scholarships to the gifted students in need.
New Hampshire: Hanover High School
Hanover became the first interstate high school in the entire country as part of a bill that was last signed by John F. Kennedy. To this day, students from both New Hampshire and Vermont are accepted and enrolled in the school.
The school is labeled as one of "America's Best High Schools" by BusinessWeek in 2009 and had the "Best Overall Academic Performance."
The boys' cross country team have won back-to-back state championships in both 2008 and 2009, and the boys' soccer team have also won state championships every year from 2005-2010.
New Jersey: Bergen County Academies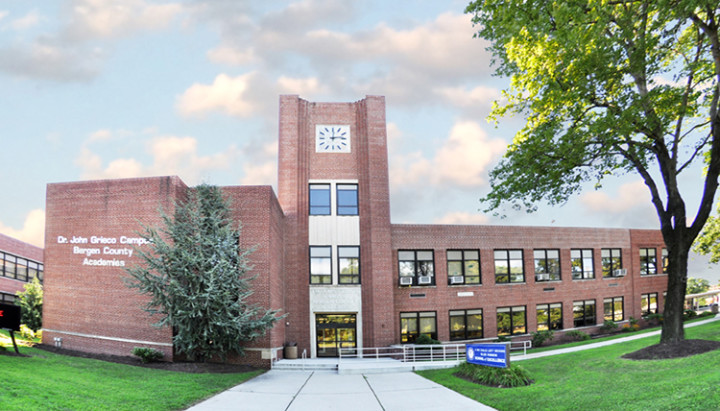 Bergen County Academics is known as the Academies because of its seven academic and professional divisions. The free public magnet high school offers a great education to students in ninth through 12th grade in Bergen County, NJ.
This school is highly competitive — making it one of the best public schools in the USA by state.
BCA is a Blue Ribbon School, a member of the National Consortium for Specialized Secondary Schools of Mathematics, Science, and Technology, part of the Coalition of Essential Schools, home to five Intel Science Talent Search finalists in the past five years, and a Model School in the Arts according to the New Jersey Department of Education. You can say this school is definitely topnotch.
New Mexico: Coral Community Charter School
Coral Community is an exceptional charter school for students who aim for knowledge and to gain an education. It's also the top elementary school in New Mexico, and also has the best elementary teachers.
Their classes consist of single-gender students. The teachers are professionally trained to provide the best education in the most creative way possible to their students. They make sure that both girls and boys succeed in developing an academic foundation.
New York: Stuyvesant High School
Out of the nine specialized high schools in New York City, Stuyvesant is among them. It's offers accelerated academics to city residents, providing college preparatory science, technology, engineering, and mathematics (STEM), and they also focus on liberal arts.
Stuyvesant has a total of 32 varsity teams, including swimming, golf, bowling, volleyball, soccer, gymnastics, wrestling, fencing, etc. And multiple of them have won state championships many times.
Stuyvesant is known for their academic programs — producing many notable alumni including four Nobel laureates. The US News & World Report ranked it as one of the top high schools nationwide in their 2012 list of America's best "Gold-Medal" public high schools.
North Carolina: The Early College at Guilford
The school formed in 2002 as a partnership with Guilford College and Guilford County Schools as the first early college high school in North Carolina that allowed their students to graduate with a high school diploma as well as gaining two years of college credit from Guilford.
According to Newsweek magazine, ECG is recognized as one of "The Nation's Most Elite Public High Schools." They also ranked the school fifth on its annual list of America's Best High Schools in 2016 — making ECG one of the best public schools in the USA by state.
North Dakota: Emerado Elementary School
Emerado Elementary is a PK to eighth grade school that provides students education. Teachers work hard with their students in order for them to comprehend what they're learning.
For academic rates, the proficient rate for reading is 65 percent while math is 75 percent. They have a really low student enrollment, approximately 90 students, but the diversity rate is amazingly high at 83 percent.
Ohio: Walnut Hills High School
Walnut Hills is a college prep school from grades seven to 12 — noted as one of the top best public schools in the USA by state. For the incoming seventh and eighth graders, the school required three years of Latin. There's also an Advanced Placement Program that offers 30 courses, more than any other school in the nation — public or private.
Walnut Hills has an amazing cultural arts program that features five dramatic/musical productions each year, AP studio art, and even award winning bands and orchestras.
Also, there are 90 competitive sports teams and over 50 extra-curricular activities! Not to mention that the school partakes in science and foreign language competitions, the National Mathematics Examination, First Lego Robotics, the Model United Nations, and the National Scholastic Art and Writing competition.
Oklahoma: Booker T. Washington High School
Booker T. Washington High School has been Tulsa Public Schools comprehensive magnet school since 1973. It's home to the International Baccalaureate Diploma Programme in the Tulsa Metro area and even offers multiple Advanced Placement courses.
BTW is a great school from all over the city and county that provides students of every ethnic, religion, and socio-economic group knowledge and a proper education.
The diversity mixed with tradition makes BTW Tulsa Public School's flagship of academic excellence, athletics, and the arts. Not to mention that students who've graduated from BTW become successful in major colleges and universities.
Oregon: Lake Oswego Senior High School
Lake Oswego has consistently been ranked as a major high school in both Oregon and the US — making it one of the top best public schools in the USA by state.
In 1983, the school was honored in the Blue Ribbon Schools Program and in 2008, 94 percent of the seniors received their diploma. The school has also received a gold ranking in US News & World Report in 2013 for "America's Best High Schools." And more than half of the students attending Lake Oswego are enrolled in AP courses.
Pennsylvania: Conestoga Senior High School
Conestoga, or commonly known as "Stoga," was ranked by the Tredyffrin Eastown school district as number one in the US in 2016 according to Niche.com. From 2012-2013, the school was ranked as a Gold Medal School by US News & World Report.
About 92 percent of the students who've attended the school all went to four-year colleges and universities.
Students who took the SAT in 2014 achieved high scores: 598 on reading, 607 on math, and 590 on writing — performing above the national average by at least 94 points.
Rhode Island: Barrington High School
Barrington High School, or West Barrington Senior High School, has been noted by US News & World Report for its academic success as the best high school in Rhode Island, and one of the top best public schools in the USA by state.
The school was recognized as a National Blue Ribbon School and have also received gold ratings from US News & World Report. Through their SAT scores, graduation rates, and AP enrollment, Newsweek ranked Barrington the 200th best school in the US.
South Carolina: Academic Magnet High School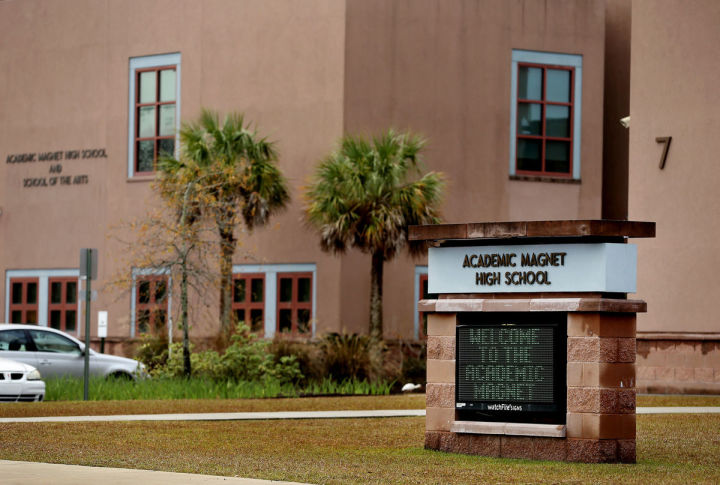 South Carolina's Academic Magnet High School (AMHS) is a county-wide magnet school focused on scholastic rigor and excellence. While providing education to 600 students, AMHS prepares these students for college and boosts self-esteem.
All courses that are taught are honors or Advanced Placement level — offering college credits when attending a college or university. Also, each student is required to focus on a year-long independent research project in the field of his/her choosing, and are able to receive help and guidance from a faculty or mentor.
Students from AMHS have been published in academic and professional journals in the fields like chemistry, psychology, and even epidemiology.
South Dakota: Big Stone City Middle School
For one of the best public schools in the USA by state, Big Stone City has been ranked at the top of the state. While Big Stone City Elementary School is known for being in the top ten percent of the state while the Middle School is at five percent in the state.
Their academic rates are really high with both math and reading at 85 percent. Students are gaining an exceptional education that will prepare them for high school. Teachers are dedicated to guiding their students into succeeding and hopefully motivated to go higher in life.


Tennessee: Hume-Fogg Academic Magnet School

Hume-Fogg is Nashville's first public school that became the first secondary magnet school for academically gifted and talented students in 1983. The school offers challenging college prep programs that will shape each individual student for college or university.
Courses are taught as either honors or at an Advanced Placement level — students are also required to take six courses per semester, including a minimum of three AP credits to fully graduate. Their interesting advanced courses are Advanced Calculus (post-AP) and the two-year AP Capstone/Research class.
Hume-Fogg also motivates the students to be creative, as well, and partake in any arts program such as jazz, symphonic band, orchestra, visual arts, theater, etc. There's also advanced language studies in Spanish, Latin, French, and German.
Texas: Liberal Arts & Science Academy
LASA's main priority is to guide students into becoming "responsible leaders, problem solvers, and thinkers through a nationally recognized, rigorous, innovative, interdisciplinary curriculum" — making LASA one of the best public schools in the USA by state.
The Liberal Arts and Science Academy High School is a four-year advanced academic high school for talented students. The program that they offer recruits only the most academically advanced students from either public or private middle schools in Austin, Texas, but the application process isn't that easy.
A typical upperclassman at LASA will take about four to five AP courses per semester. And these Advanced Placement courses are offered in any fields such as French, Statistic, European History, Studio Art, Music Theory, Psychology, Art History, Human Geography, and much, much more. And their maximum GPA? A 4.8 out of a 4.0...
Utah: Park City High School
Park City is well-known for its academic achievements such as its current holder of the Utah State AP Award and making it the top school in Utah for Advanced Placement courses — as well as one of the best public schools in the USA by state.
The school provides over 23 AP courses. It's also named one of the best 200 high schools in the US by Newsweek.
Each student who's enrolled receives a laptop for one-to-one personal computer programs. Both students and teachers are teaching and learning through a system called Canvas to pass information and even give assignments to students.
Vermont: Pomfret School
Promfret School in Vermont is an excellent elementary school that offers young students education and knowledge for future actions. The academic rates are pretty high and this shows how strongly the teachers care and are passionate they are about the lessons they teach.
For reading, the average rate is about 85 percent while math is about 75 percent.
The school is located in Woodstock, Vermont, where parents are happy and feel safe sending their young children.
Virginia: Thomas Jefferson High School for Science & Technology
Thomas Jefferson High School for Science and Technology (TJHSST) was established in 1985 in partnership with businesses and schools to improve students' education on science, mathematics, and technology. Staff of the Fairfax County Public Schools have worked with TJHSST to create this curriculum for the school.
And unlike most magnet schools, TJHSST is a full day, four-year program in Northern Virginia. The school has also created the Jefferson Partnership Fund in recent years to help raise money for lab equipment and maintain classrooms in the school.
Washington: Tesla STEM High School
Tesla STEM in Washington is one of the best public schools in the USA by state. They deliver an excellent education for students who want to be problem solvers and thinkers — to go far beyond their expectations.
Their academic concepts are even related to real-world lessons. Their programs are in fields of science, technology, engineering, and mathematics (STEM). These programs are produced around problem solving issues (Problem-Based Learning). There can be connections with work, school, the community, and even the globe — perfect for those who want to succeed in any of those fields and enhance their interest and knowledge.
West Virginia: Morgantown High School
Morgantown is all about tradition and it truly reflects off of their facilities, faculty, and even students. Academic-wise, the school offers a varied selection of courses, including multiple advanced placement courses. There's an option to enroll at WVU during regular school hours for courses that aren't taught by the high school.
There's also a great selection of education programs along with extracurricular activities and sports. While Morgantown prepares the majority of students for college or university, the school offers an educational background needed for students who don't intend on going to college after high school, but straight to work. This background will not only make the student look successful, but receive multiple job openings on the market — that's how amazing Morgantown is.
Wisconsin: Whitefish Bay High School
Whitefish Bay High School is home to dedicated staff and motivated students, working in partnership with caring parents and even a supporting community. Students are able to expand their knowledge and broaden their range for high quality curricular and extracurricular activities.
Academic courses and even personal growth will help guide each student into succeeding and hopefully prepare themselves for college.
Wyoming: Star Valley High School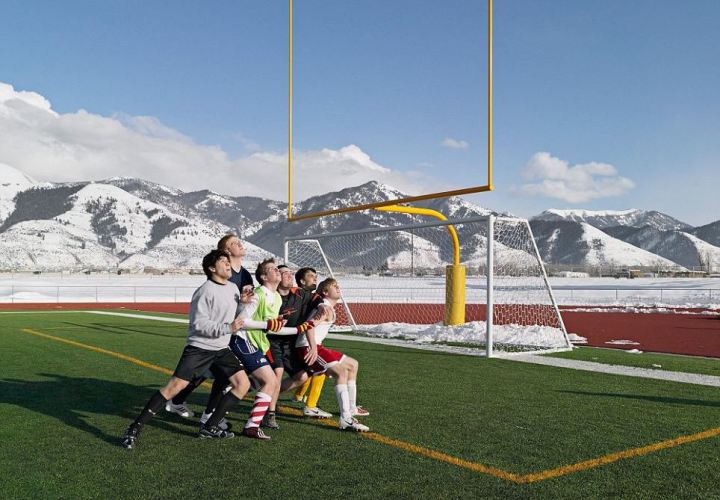 For the last on the list of the best public schools in the USA by state, Wyoming's Star Valley High School has been labeled as a National Blue Ribbon School and is recognized as an "Exemplary High Performing" school.
US Secretary of Education Arne Duncan recognizes Star Valley as one of the National Blue Ribbon Schools for their academic excellence and for improving students' academic achievement levels.
There's also a fair balance of diversity: female students are about 47 percent while male students are 53 percent. However, the majority of the students are Caucasian, with just 1.5 percent Hispanic.
list