Best Apps For College Students
Young, broke, and studious? Then you might benefit from this list of the best apps for college students.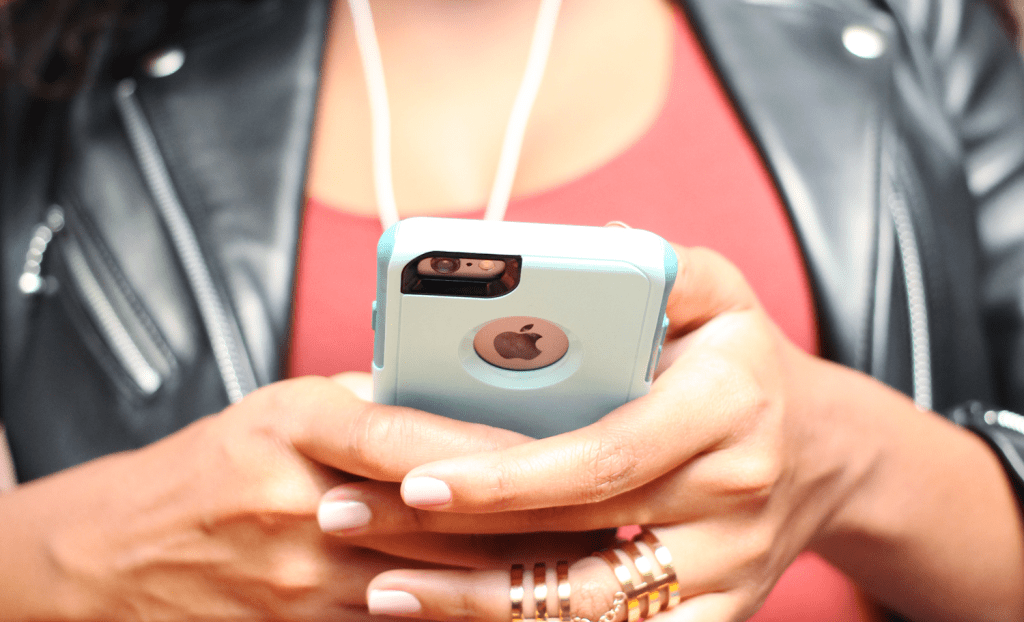 College is definitely one of the most unusual times of your life. It's a time when you find out who you are, you learn the lessons that will carry you into the professional world, and you also end up being more broke than ever before. Being in college isn't easy, but the truth is that most people find it to be fairly rewarding.
The thing is, if you're new to living on your own, college can be overwhelming—and at times, you might need a little more help to just get through the semester than you think. Thankfully, these days, there are tech companies that make apps specially geared towards college kids, students, and young adults on the go.
Wondering what the best apps for college students are? This list will help you make your transition to the college life easier.
Dropbox is one of the best apps for college students that always find themselves having to email files to professors while they're on the go. As most coeds already know, Dropbox is a file storage app that backs up files onto a cloud, allows others you choose to access your files, and also just is a handy place to keep your stuff.
These days, the Dropbox app allows you to scan documents and immediately store them as your own. Note taking and note sharing just got a while lot easier. (College study hacks like this will make life way easier, trust us.)
Ever have a hard time keeping track of your study materials, test dates, and thesis due dates? You're not alone, but now, you can upgrade your scheduling and class tracking using Studious.
This app takes care of all your study planning for you and helps you keep track of all the little due dates you get. All you need to do is add info about the class, location, time, and professor—and the app will do the rest for you.
Studying isn't always fun, even if you try to use cute notebooks to keep track of what you learn. That's why a lot of college students end up reaching for their cellphones or Facebook when they really should be working to get an A+.
Self-Control is one of the best apps for college students who get distracted by their phones. This app locks you out of the websites that typically cause distractions, thereby keeping you focused on schoolwork. It takes a bit to unlock it, which means you can't "cheat" the system.
People don't attend colleges and universities without a desire to learn. If you want to get ahead of the crowd when it comes to your field of study, then it makes sense to download the TED app.
TED, as in "TED Talks," is one of the leading platforms for the world's brightest to discuss major issues in a variety of fields. The app allows you to build TED podcast playlists, watch educational videos hosted by the smartest people in existence, and just read fascinating articles.
Finding a good MCAT, GMAT, or LSAT study buddy isn't easy, and if you're like many other students, the library might not be the best place to go at times, either. At times, the only real place to study might be the bus or train to work.
BenchPrep is one of the best apps for college students that want to study while traveling or otherwise on the run. Study materials cover everything from math to English, and can even include materials for learning a foreign language.
Evernote is one of the best Microsoft Office products to happen to students, and that's no joke. It allows you to share notes, highlight things, schedule sessions, and much more. Evernote also remains one of the best apps for college students, too.
The app goes beyond what you get in the computer programs by allowing you to scan business cards and papers into your notes. This app allows you to jot down notes in your handwriting, and also can search through your handwritten notes to find earlier marks.
Part planners, part notebook, all excellent. That's Evernote.
Every student out there has had to put together a bibliography, and has loathed the word ever since. The worst part is getting all the information about the sources you used—or, at least, that used to be the worst part.
EasyBib is one of the best apps for college students who have to do a lot of citations. This app allows you to get all the information you need about a book by scanning the barcode and even creates the citation for you. It will email the citation straight to you, too.
Everything about college is expensive, and that sadly includes books. If you were to buy the books from the college bookstore, it's likely that you will end up spending at least a thousand dollars per semester. That's why everyone wants to save on college textbooks.
Most college students don't have that kind of money lying around, and that's why Chegg Books makes the list of the best apps for college students looking for a discount. It's a textbook rental platform that can save you hundreds.
Are you ready to take your foreign language skills to the next level? Need to make sure that you pass that French final? Regardless of what language you want to learn, Duolingo will help you out.
Duolingo basically works as a mobile version of Rosetta Stone, and helps make learning a foreign language fun. Lessons are bite-sized and easy to follow, and you get to quiz yourself on the knowledge you learn no matter where you are.
Though most of the apps featured on lists of the best apps for college students are study-oriented, not all are. For most new college students, this is the first time they will be living on their own—and the first time they really will need to budget money without a parent's help.
Building a budget and tracking your money is never easy, and that's why new college students should check out an app like Mint. This easy-to-use app will teach you how to watch your own spending habits and keep a plan in mind for the future.