Balancing Work and School
Advice on Surviving the Adult World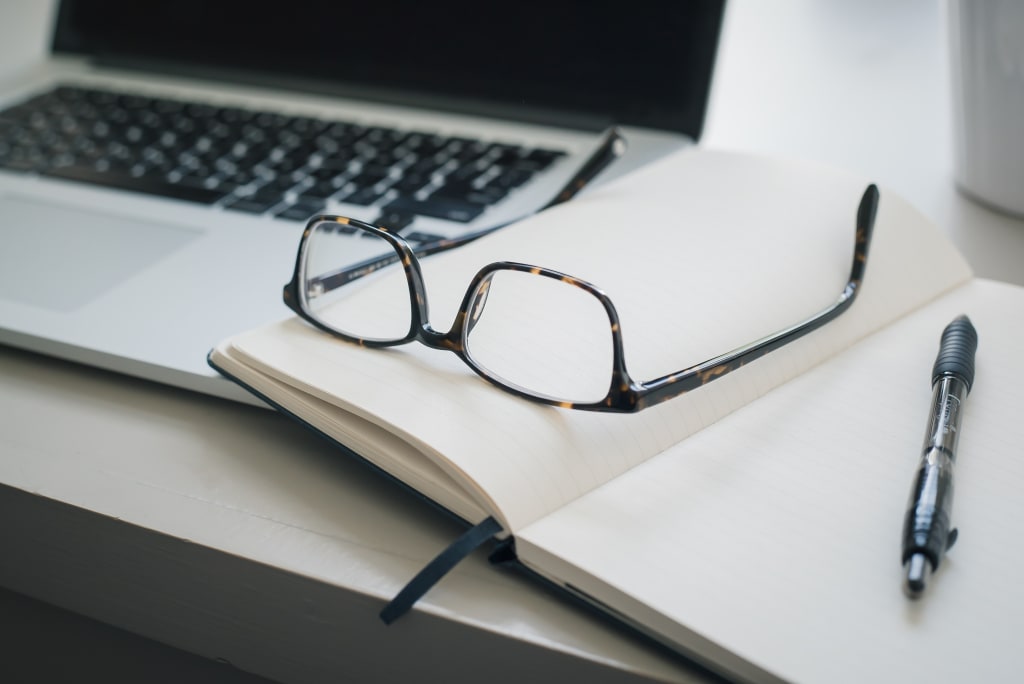 Photo by Trent Erwin on Unsplash
Balancing work and going to school full time can be super stressful. Let me tell you, being a full-time server/cashier, and then taking four courses online can put a ton of weight on your shoulders. I envy some of my friends who qualify for financial aid, and don't have any bills to pay, basically excluding them from having a reason to work.
In the beginning, it was so hard for me to get through a day without stressing out about how I was going to pull a 12 hour shift six times a week, and then get home and finish five different assignments from different classes due at the same time. My hair was falling out, I had black undereye circles that even makeup couldn't cover, I was breaking out, was losing weight from when I felt like I didn't have time to eat, I would stay up at night crying because I knew I didn't have time to sleep. I eventually realized that I was losing myself, and it wasn't just affecting me, but my family as well. I decided to make a list of things that helped me relax, and surprisingly that list helped me get through the rest of the semester, without having a mental breakdown every night. So if you feel the same way as I did, try following these steps, and hopefully they'll help you out as much as they helped me.
1. Exercise

Now, I know that exercising isn't everyone's favorite thing (trust me, it isn't mine) but possibly going for a quick run alone or doing your favorite stretches will definitely help clear your mind of all your stressful thoughts of school and work.
2. Buy a planner.

This one might sound dumb, but I promise it works. Writing down your work schedule, assignment due dates, and bill due dates will let you know when you have a little bit of free time for yourself. It'll keep you from going crazy thinking about everything you have to do that day.
3. DON'T PROCRASINATE.

I know this one may seem super hard to do, but if you don't procrastinate, it makes your life a thousand times easier. Once you see a certain assignment is due soon, make sure you don't wait till last minute to do it. Waiting until the last minute can cause a lot of unnecessary stress.
4. Study whenever you can.
Study when it's slow at work instead of using your phone, or if you have the chance during your lunch break, so when you get home you already know the material needed on your assignments are, and you can finish faster and have more time for yourself.
5. Make time for family and friends.

This one is super important. Maintaining a relationship with your family and friends is always necessary. Try to make time for a quick brunch on your day off, or even go visit a family member for a while and have a good conversation while you guys sip on some tea. Talking with someone and having a good laugh should make some of your stress disappear.
6. Get some sleep!

This is also another very important thing to do. You may feel like you don't have enough time, but at least try getting in 6-8 hours of sleep. It'll make you feel more energized and ready for whatever the world throws at you.
7. Make Time For YOURSELF.
If you ever feel like you're losing yourself that means it's time to make time for yourself. Whether it being watching your favorite movie, playing your favorite video game, or reading your favorite book in a bubbly bathtub with wine, MAKE IT HAPPEN.
Whichever one of these you choose to do, just remember life is way more fun when you're not being an adult and stressing out. Hope this helps!