After 30 Years, Dottie Jordan Retires as Executive Director of Mt. Kisco Childcare
Mt. Kisco, New York Center, and Community Losing an Icon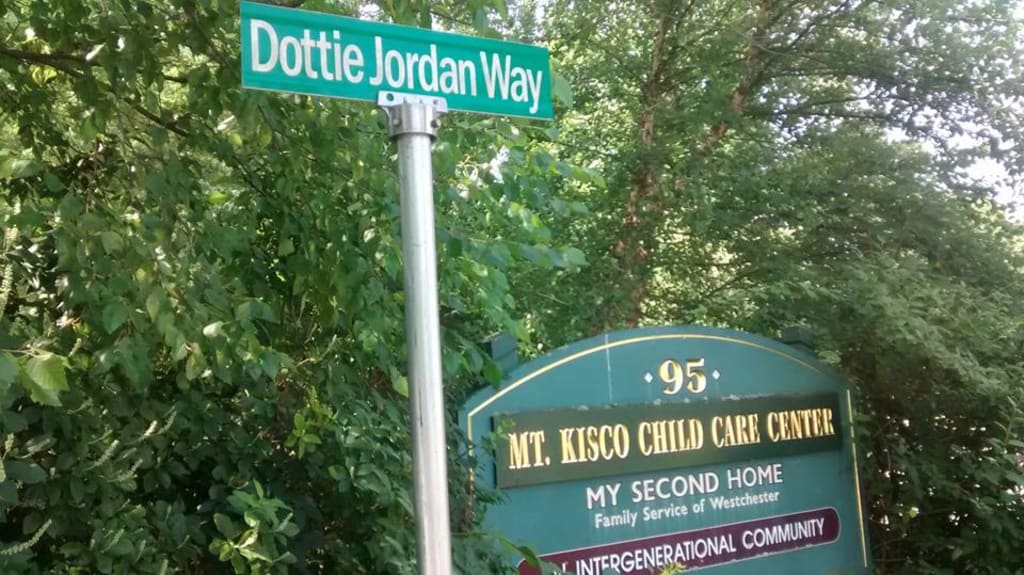 In my working career, whenever a boss has appeared in my proximity outright fear overtakes me. On the other hand, Executive Director Dottie Jordan of Mt. Kisco Childcare Center inspires something altogether different in me. I want—even though I don't always succeed—to live up to the progressive vision she has put forth in over 30 years of service. But on December 24, Dottie Jordan's tenure will come to an end. And while there'll be plenty of inspiration left to ensure that it will never do among this staff to "just look busy," MKCCC will still carry a void that can never be completely filled.
"You're losing an icon," said Dawn Meyerski. MKCCC's current Program Director and self-described "partner in crime" to Dottie, Meyerski will take over as Executive Director.
Progressive and Maternal Leadership
But rock solid as that, Jordan's steadfast beliefs and motivations have not caused the center to stagnate by any measure. "Her adaptability," said Meyerski, "that's what really maintained our mission. We grew into this brand new facility, initiated an inter-generational program that has received national attention and developed an innovative educational curriculum. This includes a ground breaking nutritional and gardening initiatives."
A little less top down, long time Preschool Teacher Melissa Nappi sees it closer to home. "She's like a mom for all us," said Nappi.
The advice, understanding and experience never falls short. However, being the head of the house sometimes means Jordan must step up when those below go a foul. Yeah, that would be me. Around the center for about ten years, I tend to need a little refocusing from time to time.
That said, there's never a stern warning to get me back on track. Instead, her insights help build a consensus that makes me want to do proud by the maternal figure she represents. In other words, said Nappi, "She's very fair and lays out the situation in a very balanced way."
Ryan Martin's hiring 15 years ago speaks to that, but he believes there was more to it than an attempt to level off the estrogen advantage among staff. "Back then, there were questions about hiring a guy in early education. She had the courage and foresight to do it, and I'm still thankful," said Martin.
In return, the wisdom and advice is never awry. At the same time, her station in the front office doesn't mean the kids are a mystery as daily circumstances move her about the building. "She knows every kid by name, and brings a smile to all their faces," says Martin.

There for her Teachers—Professionally and Personally
There to bear witness, Head Teacher Vanessa Cicchelli admits at times she's needed more than laughter to get to the next level as a caretaker. "I don't always follow through with ideas, and she has inspired me to go through with things I believe in," said Cicchelli. "In the end, Dottie has made me a stronger person."
Cicchelli also knows she's not alone in the uplift. "She makes the teachers feel like we are the heart of the center," said Cicchelli.
But the influence and support doesn't end at the doors of the daycare. "When I was going through my divorce, she enabled me to keep things in check and helped me realize I was still a good mother," said Cicchelli.
This all amounts to a fall back that cannot be overstated. "Her friendly face assures you there's always someone there if you need help," said Toddler Room B Head Teacher, Tami Albanese.
The Future in Good Hands
But all good things, Ryan Martin is secure in the executive hands Dawn Meyerski represents. "Dawn will be great," asserted Martin.
Nonetheless, the new director laments the loss of her right hand as she looks to the future. "I'm the Ethel to her Lucy, and I don't know who my Ethel is going to be," Meyerski said.
A sense of humor the staff knows well, it will go a long way toward making up the difference. The rich legacy Dottie Jordan has left behind won't hurt either.
If you're looking for a photographer for youth athletics at any level, please contact me at [email protected] or 914 318-0997. I can also be reached on Facebook.
Previous work