5 Must-Try Dorm Decorating Ideas
Part of the college experience is having a place where you can relax and enjoy.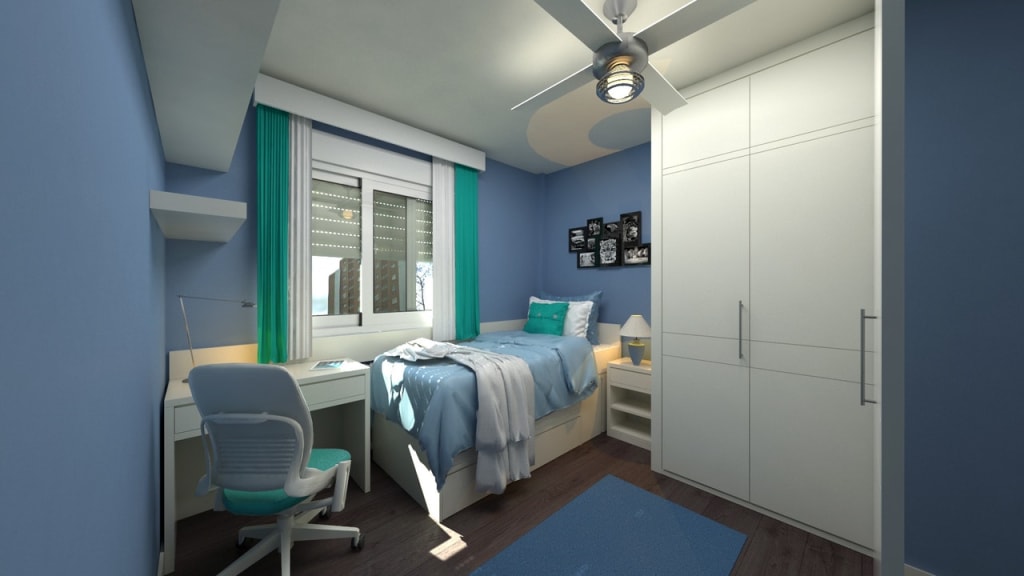 One of the most exciting things about starting college is gaining the freedom to decorate your own room. The way you choose to decorate your dorm room will reflect who you are. Since you're going to be meeting a ton of new people and inviting people over, you'll want to make a strong first impression. Additionally, you'll be spending a lot of time in your dorm, so don't be afraid to express yourself through your decor. With that in mind, here are some decorating tips to consider for the upcoming semester.
Wall Art
Wall art is a great way to bring your personality into a room, especially because most dorm rooms have a limited amount of space to work with. Consider hanging up pictures of friends and family, artwork, band posters, or invest in some custom canvas prints of your favorite memories. If your dorm fire code allows it, look into getting a wall tapestry. You can make your space feel even homier by hanging Christmas lights around your pictures, or by arranging your pictures in a cool design.
Bedding
Bedding will be one of the first things people see when they enter your dorm room. Cute throw pillows, or a comfy body pillow, are perfect for sleepovers, as well as making your bed as comfortable as possible. Remember not to go too overboard—you'll probably have a twin-sized bed, and you still need room to sleep.
A thick mattress pad is non-negotiable for dorm beds, and a heated blanket is a good option if you live in a colder climate. Sherpa blankets are also a great choice for creating a cozy feel. Try shopping online for bedding, blankets, and throw pillows—sites like Overstock usually offer discounts for home goods and have a ton of options. You should also buy an extra set of sheets, since it can be hard to find time to laundry.
Storage
Storage is necessary for anyone living in a dorm, but it doesn't have to be an eyesore. Before investing in storage, check with your school's housing website to find out what furniture the dorms already have. This will allow you to coordinate accordingly based on how much storage space you'll need.
Invest in some cute cubbies or bookshelves to store any miscellaneous items that won't fit in your desk, drawers, or closet. Make sure you'll have somewhere to store seasonal clothes, especially if you live far from home, not able to switch out clothes between semesters.
Multifunctional Furniture
Not all dorm rooms have space for extra furniture, so check to make sure you have room before making any big investments. If you have enough room, you can spice up your small space by bringing in multifunctional furniture. For instance, try a pouf that can be used as a table, seat, or an ottoman, or look into ottomans with hidden storage. Another idea to try is making the top of your dresser or desk into a vanity. Multifunctional furniture is optimal for making your dorm more user-friendly and maximizing your space.
Coordinating Color Schemes
If you're dorming with a roommate, get in touch before move-in day and make an effort to coordinate your color schemes. You don't have to both get entirely matching decor, but choosing color palettes that work well together will go a long way. Communicating with each other beforehand will also help you both decide who's bringing what. Keep in mind that coordinating both sides of the room isn't required and is more an issue of personal preference.
As far as interior design goes, residence halls leave much to be desired. However, it's easy to customize your dorm room to reflect your personality, even if you're a novice at interior design. Remember that you have total freedom to design (as long as you follow your residence hall regulations), so have fun with it!