3 Things You Didn't Know About Excelsior College
Don't let any excuses stop you from achieving your goals.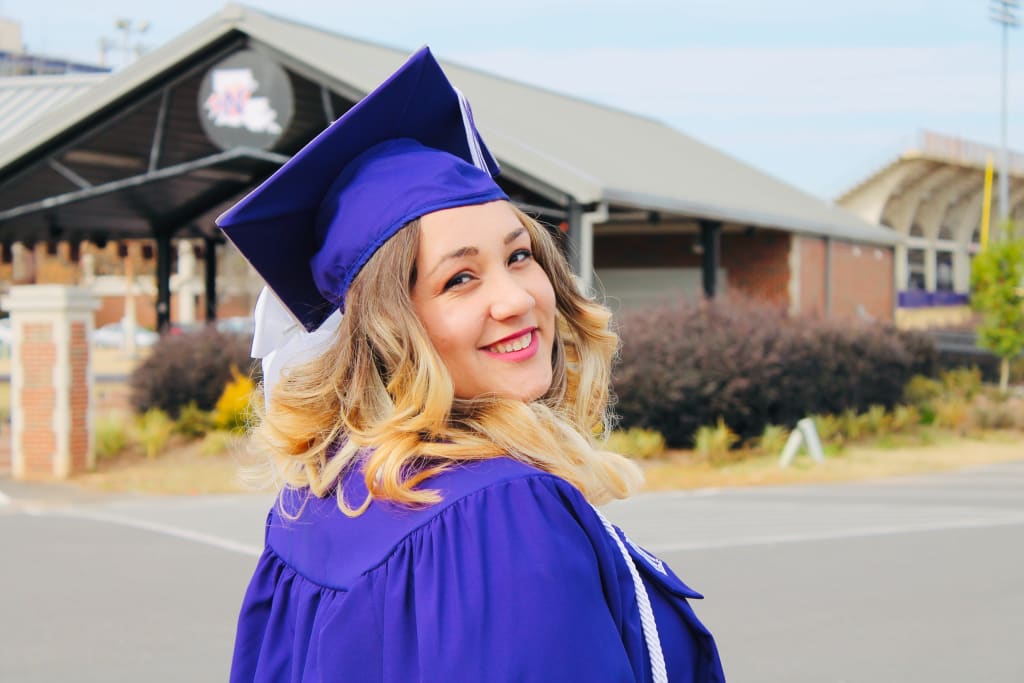 As an adult, it's easy to get caught up in the busyness of daily life. Having a healthy work-life balance can be tricky, especially when it comes to pursuing higher education. Thankfully, there are accredited universities that offer students online programs in a range of disciplines, making it feasible to study and work at the same time.
One such school is Excelsior College, based out of Albany, New York.
What does it mean to graduate Excelsior?
Excelsior College is a non-profit, regionally accredited online higher learning institution that offers associate, bachelor, and master degrees. Students can choose from 30 degree programs over six areas of study—business, health sciences, liberal arts, nursing, public service, and technology. There are three schools within the college—School of Undergraduate Studies, School of Graduate Studies, and the School of Nursing.
Going through the admissions process is fairly straightforward, and there are advisors available to help. The first step is to speak with an admissions counselor to discuss programs that will best support your career goals, and make the most of any existing college credits or training you may have. While reviewing the application requirements of a desired program, a counselor will help to organize all necessary documentation, including FAFSA forms.
Excelsior believes in "credit by exam."
Excelsior College believes in the concept of credit by exam. This means that students self-guide programs using a series of proficiency exams to earn credits towards degrees. The credit by exam approach allows students to customize a study schedule that compliments their daily routine.
Excelsior welcomes transfer credits.
For some students, the ability to continuously pursue higher education is faced with challenges. Sometimes circumstances arise that mean pausing studies due to financial restraints or time conflicts. With Excelsior College, it is possible to transfer up to 117 credits from another learning institution, no matter how long ago you earned them!
What are the benefits of attending Excelsior?
Statistics show that there are many benefits to obtaining higher education. In the instance of a Bachelor's of Science in Nursing, the opportunities that arise with a degree are strong. Those who hold a B.S. in Nursing stand to earn nearly double in salary over a Registered Nurse.
Many jobs in nursing require a bachelor's degree in order to advance beyond basic clinical care. Not only is advanced knowledge essential, but pursuing a degree also teaches skills in communication, critical thinking, and leadership. Reaching beyond clinical care leads to better patient care, such as higher proficiency in making diagnoses, lower mortality rates, and lower failure to rescue rates.
Excelsior College Nursing is a fully online Bachelor of Science in Nursing program, in which students build on prior learning and gain knowledge that prepares them for graduate studies. With this nursing program, credits can be earned traditionally, through UExcel exams, or be transferred from accredited, degree-issuing institutions or approved examination programs. The focus of the nursing component is on knowledge and professional competencies, emphasizing the integration of nursing with related arts and sciences knowledge in situations related to nursing care of families, individuals, and communities.
Excelsior is determined to help you succeed.
It's always the right time to further education, and unlock the potential of true success. With the help of a degree from Excelsior College, prepare to learn how to achieve career goals with the confidence of a well-earned education. Learning the necessary skills and knowledge to succeed in an industry, not only creates confidence, but the financial earnings, and peace of mind of giving a top performance, combined to motivate the achievement of higher education.