20+ Assignment Writing Tips to Creating a Masterpiece
This Blog comprises 20+ assignment writing tips to create a perfect work for students struggling with it.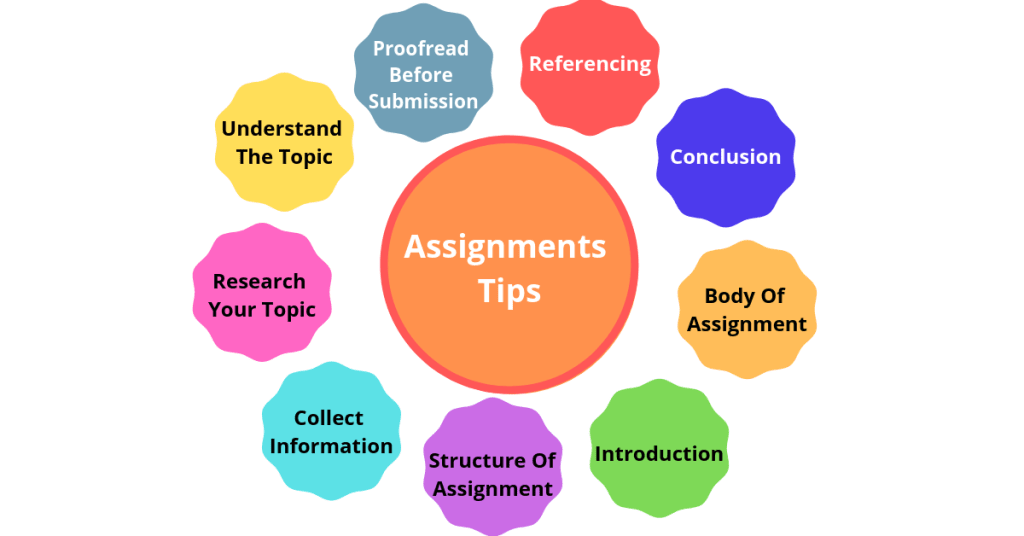 An assignment is an important task in a student's life. This is a scorecard of the knowledge he gained in that particular subject. Many students struggle with writing a flawless assignment that can score an A+. So, here is a list of 20+ assignment writing tips shared by the experts who provide online assignment help to students across the globe. Let's get started...
1. Understand the topic before you begin
Get a clear idea of what the topic requires to be done.
2. Read about the topic
If you are oblivious about this topic, then read about it before you begin.
3. Brainstorm
Sit with a group of friends and brainstorm to get better ideas.
4. Make a note of important points
Carry a small notepad and pen wherever you do. This way, you can note any important point or idea anytime without any trouble.
5. Don't wander a lot in unnecessary information
Stick to the topic when you are researching. Internet is a pool of information, but don't get lost in it.
6. Make a plan to complete on time
Prepare a plan that you would follow. Without a plan, there is no success.
7. Save enough time for each task
Don't waste too much time researching and collecting information, otherwise you will not be able to complete the work before the deadline
8. Prepare an outline of the assignment
Before you begin with the writing, prepare an outline of the topics you would be covering in your document.
9. Follow proper structure
Follow the proper structure and format of the document as per the university guidelines.
10. Collect information related to the topic
Collect all necessary information that is related to the topic.
11. Refer to previous works related to your topic
You can refer to previously published articles, journals or other such resources as a source for information for your assignment.
12. Begin with an interesting introduction
This is the most important of all assignment writing tips. Begin with an interesting opening that catches the reader's attention.
13. Use short and simple sentences
Cut short long sentences to short and crisp ones that convey more information in less words.
14. Don't use jargon or technical words
Avoid using jargon or technical words that are hard for the reader to understand.
15. Make smooth transitions between paragraphs
When changing from paragraphs, don't make abrupt endings or beginnings. Connect them in a manner it seems the information is flowing smoothly.
16. Restate important points in the conclusion
In the conclusion part, restate any important points so that the reader gets a clear idea of them.
17. Follow the same writing tone throughout your work
If you have begun with one writing tone, stick to it till the end.
18. Avoid changing the writing style frequently
Changing your writing style too often interrupts the reader's experience of connectivity with the content.
19. Make sure to answer the 4Ws and 1H of your topic
Answer the 4Ws - Why, what, who, when and 1H- How questions about the chosen topic.
20. Follow all university guidelines
While writing your assignment, keep all the university guidelines in mind so that you don't miss any. If you are not aware of them, then seek online assignment help from experts.
21. Check for the spelling and grammar
Double-check all the spellings and grammar in your document to ensure a flawless assignment.
22. Check for repetitive sentences and words
Substitute any repetitive words or sentences with their alternatives to avoid repetition in your work.
23. Check for plagiarism
Keep an eye on plagiarism and avoid copying other's work.
24. Cite all resources properly
If you are referring to any other writer's work in your document, then make sure to cite it properly to avoid falling into the trouble of plagiarized content.
25. Ask for help if needed
If you really got stuck somewhere and are oblivious about what to do next, then it's time to seek online assignment help from experts.
So, these are some assignment writing tips that every student should know to craft a perfect document.
Author's Bio: John Noels has been working with Instant Assignment Help for the past 3 years. He is one of the best assignment writing help provider to students across the globe. He loves singing and dancing.