14 Free Online Courses for Senior Citizens
Continuing to Grow a Profound Meaningful Life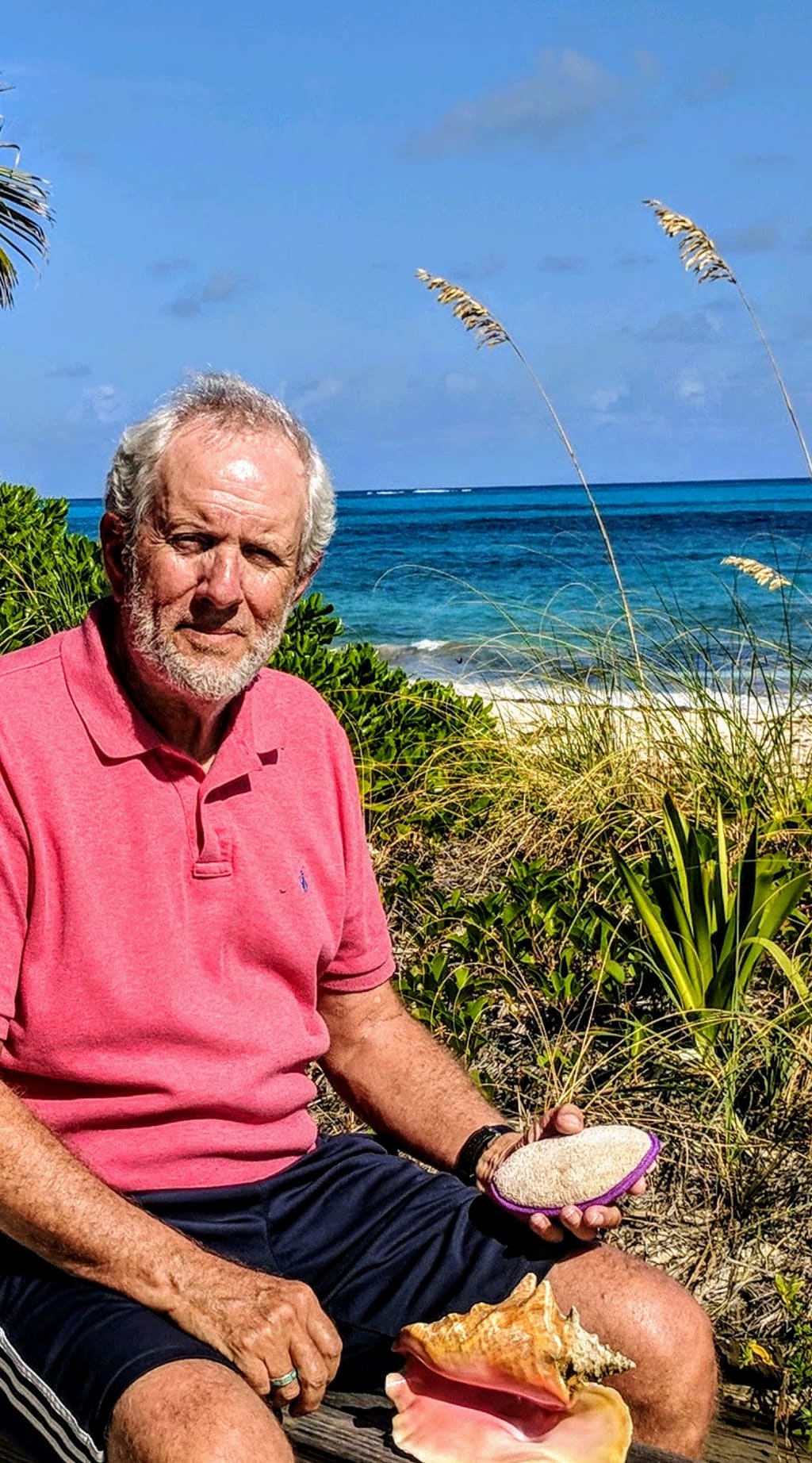 According to the Population Referral Bureau, there are over 40 million senior citizens living in the United States today. A senior citizen is anyone who is aged 65 or older. This term is simply a way of segmenting a group of people for demographic purposes.
Although this is the case, it is believed that senior citizens can be viewed as a group. It is believed that senior citizens are similar in more than just the number of years they have lived on the planet. Historically, this may have been more true than it currently is.
Historically, most people died in their 50s. Therefore, senior citizens were a rarity. Today, we expect to live into our 70s and 80s.
As we expect to live well into our senior years, our expectations for these years have altered. When an individual may expect to live as a senior for three decades, they are going to have higher levels of expectation for that period of life than individuals that never expected to see their senior years.
As the United States changes demographically, there is a greater understanding of senior citizens as independent individuals with dreams, goals, and abilities. As such we are seeing more emphasis on making these years of our lives healthy, meaningful, and profound.
According to demographics in the United States, senior citizens make up over 13 percent of the US population. When you couple this fact with the realization that US seniors have a longer and healthier life expectancy than any previous generation, you will understand that as a senior, people are looking for ways to continue learning and growing well into their senior years. Senior citizens, despite their shared age, have a varied set of interests and capabilities.
Historically, the years spent as a senior citizen were much less active than they are for this generation. This was largely because people lived shorter lives and spent more of their senior years in poor health. Due to improved health care and more conscious choices to remain healthy and active, people are more likely to see their senior years as a time of joy and continued growth.
As more and more of the world population lives longer and fuller lives, there are more opportunities for individuals to continue to learn and grow well into their senior years. It is no longer unusual to hear of a retired individual with profound interests and a curiosity to continue learning.
So, what do senior citizens do with these years of continued good health past their traditional work years? The answer for this generation is often limited only by the financial resources at their disposal. Luckily, there are ways for senior citizens to continue to learn and grow for no cost.
Courses at No Cost
Perhaps you remember, and perhaps you don't, that as a college student there was an option referred to as auditing. When you audited a course, you still paid something for the class, but were freed from the need to turn in course work and you weren't tied to a final grade. Many students enjoyed being in a class and learning without the stress of competing for a grade.
Now, as a senior citizen, many people are rediscovering the opportunity to take courses without the worry of grades. There is an added plus that for many of these courses, some taught through major learning institutions, there is no cost.
Auditing online courses is a wonderful way for senior citizens to continue to learn and grow regardless of their financial situation. This also allows senior citizens to remain active in the world without necessarily having to live near a major university or institute of higher learning. They can attend classes at their leisure in their own homes.
Taking courses online also allows one to reduce the extraneous costs of taking courses. There is no cost to park, no cost for gas, and no cost for buses. Indeed, many courses provide all the necessary resources. The readings for your course may all be provided on line at no cost.
Many of the free courses that you can access from the comfort of your own home, or from the local library if you should happen to have no computer access at your home, are taught by the same professors that are teaching the most advanced students at the finest universities. Many online courses allow you to converse with people from other countries and cultures. Taking free online courses allows you to remain active and engaged in a global world.
Courses are offered via several formats. One format used by several major universities is Coursera Positive Psychology: The University of North Carolina at Chapel Hill via Coursera. Coursera is a massive open online class. Other online formats for free courses are Udemy and Udacity.
Udacity provides a great deal of learning surrounding business and entrepreneurship and currently offers 196 completely free courses. Udacity is a for-profit educational organization that offers some courses for free.
Udemy is an online learning platform geared toward professional adults. However, some free courses may be found here.
Coursera is an online learning platform developed by Stanford professors. Here you will find many offerings from major universities. Many of these classes will be attended by traditional college students as well as returning students. Some of these students will be attending both online and brick and mortar classes.
There are many reasons why a senior citizen might seek out an online course. Many available courses help to prepare the student to improve their lives through greater health (Health Vibes via Udemy and Sit Less Get Active via Coursera), through a better understanding of current economic realities (How to Build a Startup via Udacity), or simply by offering the opportunity to learn something new (Engl 407: Medieval Women Writers via Saylor and 3 Minute French: Free Taster Course via Udemy).
Let's look at 10 of the courses you can find on line right now and attend for no cost:
This course is offered free of charge. To attend this class, one must sign up with Coursera. Note: not all Coursera courses are free, but this will be made obvious when enrolling in the course. Once you are enrolled you may begin the course.
This particular course is broken down into six weeks. This course consists of several weekly videos, weekly readings, and weekly quizzes. There are both required and additional optional readings for each week.
This course also provides an online forum where the student may share comments, interact with others and ask questions. The use of the online forum allows students to learn from others and build their place in the online learning community.
This course focuses on positive emotions and the development of happiness. Positive psychology focuses on the positive aspects of human nature and discusses how to enhance personal happiness.
ENGL 407: Medieval Women Writers via Saylor
This course is a legacy course .
Simply put this course is not an active course. The fact that the course is a legacy course means that there is no credit offered for this class and that resources could be outdated, and links may no longer work. However, the course is available for you as it was originally offered free of cost.
This course is broken into four units with a final exam. Although the final exam is not graded now, answers are available, so you can see how much you learned.
Like the Coursera course discussed above "Positive Psychology: The University of North Carolina at Chapel Hill" via Coursera, this course offers many videos and online quizzes. This course is divided into four modules.
This course provides historical information regarding both colonization and pre-colonization periods as well as information about these peoples today. This course provides a total of three hours and 45 minutes of video material spread over the four modules.
This would be a great course for anyone interested in a greater understanding of this part of the world.
It provides information on how to test ideas for a successful startup and thereby reduce the possibility of beginning a business that will fail to thrive in today's market. This helps the entrepreneur to improve the probability to success.
This course is identified as part of the Digital Marketing program. While you may find that you are indeed invigorated by this course and want to seek a certification, be mindful that this isn't necessary. It is perfectly acceptable to take this course free of charge and proceed no further in a program.
It is recommended that you have an idea for a startup project to gain the most knowledge from this class. The course helps you to identify customers, partners, and marketing strategies using your idea.
This course allows one to understand elements of both emotional and physical health. It is designed to allow the student to improve health by gaining self-awareness.
This course engaged the student in thinking about their own health and encourages the establishment of personal health goals. The learning from this course could potentially lead to a longer, healthier, and happier live in the senior years.
This course is a three-week class designed to help students improve their health through maintaining an active lifestyle. This course provides readings and videos and, like Health Vibes via Udemy, encourages personal goal setting for improved health.
As senior citizens find themselves with more time to travel, free language courses may be of interest. Though international travel is easier these days due to the prevalence of the use of English in most large cities, many travelers will want to know how to speak the language if traveling in out of the way spaces.
This "Taster Course" is divided into three classes with short videos. This course uses a novel approach to teaching language in the student's free time. The student is encouraged to maintain study for only three minutes at a time to maintain motivation.
This course incorporated aspects of psychology, spirituality and science to encourage movement toward a happier healthier you.
This course is segmented into seven parts and provides worksheets for the student to explore aspects like personal values and things in their lives that have caused them to feel shame.
This course is broken into four sections with four downloadable writing resources. It is touted as appropriate for anyone interested in creating their own story. This course provides five lectures on planning the novel, eight lectures on writing the novel, and two lectures on the conclusion.
This course allows one to return to the course time and again with full life-time access.
Entrepreneurship and Sustainability
This course is divided into eight chapters and the aspects this course covers a range from climate change and building design to green chemistry and biotechnology. Each chapter provides clear learning objectives and readings. Unlike most of the other courses I encountered, there are no videos provided for this course.
This course was developed by Andrea Larson from the University of Virginia.
This course teaches the student to use their camera with confidence. This course is taught by a photographer who resides in India. The videos are engaging with music and color.
This is another course that engages the student in learning about an interesting hobby. The course is highly engaging with video and three downloadable resources.
This course is divided into 10 weeks. Each week offers video lectures, online readings and quizzes. The course takes the student from the work of Communist poets writing in the 1930s to current day poets.
This course, is designed to introduce you to the field of computer science. In this course you will learn the programing language Python. You will build a search engine and a social network.
Remember Udemy is largely looking to educate professionals. Therefore, this course may be more than you want if you only want to gain a working knowledge of the basics of computer science for greater personal understanding. However, if you are interested in seeing if you enjoy the field of computers, feel free to give this course a try.
What to Be Aware of When Choosing to Take Courses Online:
Many senior citizens will find themselves well prepared to embark on the adventure of online education. However, if this is your first time taking a course online you should be aware that many people find it harder to be an online student.
Learning online requires self-motivation. As you aren't attending a class where one feels some pressure to compete, many people find that they aren't as motivated to complete readings and assignments as they might otherwise. However, if you have chosen a course that engages you, this shouldn't be a major issue.
It may be good to brush up on your computer skills. Once you have taken an online course, things seem pretty self-explanatory. However, if you don't use a computer frequently, you may find it challenging to post text and assignments in the beginning.
Just as you would feel free to ask questions and to seek help in a brick and mortar classroom, feel free to speak up with any questions you may have in an online class. Often, classmates will be your best resource.
As you can see, some of the courses available to you are more academic in nature than others. Some courses are designed more for personal growth and improvement of overall individual well-being. Other courses are more like the course work traditionally taken as part of a college degree program.
Regardless of what you are seeking to learn and why, you will find that there is a huge selection of courses available to you. Sometimes it takes a while to find a course of interest to you that is free, but rest assured they are out there.
Although you may be weary of taking an academically stringent course, educators have found that having senior citizens in the classroom brings a wealth of information and a different perspective to the classroom. Engaging students of all ages within a course allows for a more profound learning community that both you and your younger classmates will find rewarding.
Be mindful of what you want out of a course. If you want to learn something for personal gratification or because you are interested in beginning a hobby, your needs are going to be different than if you are interested in completing a college degree begun earlier in your life.
Many people will insist that you need to make sure you are attending courses from an accredited college or university. Again, this will depend upon the reason you are taking classes and your ultimate goal for the course work you take.
If you are taking courses that are free of charge because you are interested or curious, there is no real danger in taking classes from a provider that isn't accredited. If your ultimate goal is to obtain a degree or certification that you intend to use to enter an occupation or field, first, you will have difficulty obtaining all of your needed credits for free, and you will indeed need to be mindful of the credentials of the institution where you are taking course work.
Many of the platforms where you can find introductory courses for free may well attempt to sell you on obtaining a certification. Be sure that you are true to your educational goals. If you are in online courses to broaden your mind and use your time in a way that you find engaging, that is enough. You don't have to ever commit to taking more courses than you want or pay for anything more than you wish.
Regardless of where your interests lie, you should be able to find some free courses online.
About the Creator
Nalda has led a rich and varied life. She has worked as a college professor, a mental health counselor, a psychosocial rehabilitation therapist, a research assistant, a retail associate, and a starving artist.
Reader insights
Be the first to share your insights about this piece.
Add your insights