10 Best Types of Schools and Education Systems in the US
Trying to navigate the many options in the American school system? Check out some of the best schools and education systems in the US.
In recent years, the American school system has taken a lot of flak from parents and academics alike. Data collected by Pew Research Center shows that America's students are falling behind many of their peers in critical topics such as math, science, and reading. Though it is easy to blame the educators, it is important to remember that teachers are working incredibly hard to give their school's students the best education possible. A more productive approach would be to recognize that schools and education systems in the US come in many forms, and to maximize a student's potential, they should be in a school best suited to their specific strengths and weaknesses. Below is a list of some of the many options for a student to spend their academic years, which hopefully includes the perfect match for you or your student.
Traditional Public Schools
Probably the most discussed of all the education options, the traditional public school accepts all students within a certain vicinity of the school. Many of a public schools' rules are determined by standards set by the US Department of Education, though the state and local governments play a role as well. Though many people are taking public education for granted, the traditional public school offers many advantages that other school-types cannot. For one thing, teachers are highly qualified at public schools, as they are required to have both a bachelor's degree and a state license. Additionally, a traditional public school is typically much larger than other schools, which often entails far more resources and diversity relative to many of the other schools. For those students looking for the "big pond" experience, a traditional public education can be a great choice.
Traditional Private Schools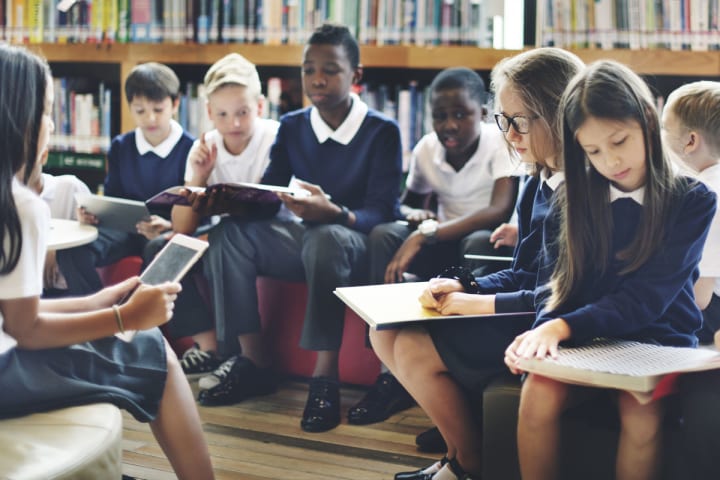 On the opposite end of the spectrum of the first option is the traditional private school. Unlike public schools, the traditional private school is not supported by the government, and is instead typically funded by tuition. Generally, in large part because of the tuition requirement, private schools are much smaller than their public counterpart. Though a student may miss out on some the experiences of a larger school, the private school experience comes with many benefits. Parents often choose to send students to private school if they need a more individualized, hands-on experience. Further, many private schools have more flexibility in their curriculums, allowing students to pick courses suited to their interests. Though not always necessary, the traditional private school should be considered for a child with more specific needs and interests.
Charter Schools
Considered by many to be the middle ground between public and private schools, charter schools combine many of the best qualities of the first two options. A charter school is publicly funded, but is established and run by teachers, parents, or community groups. Like public schools, charter schools receive funding from the government and do not accept or reject students based on merit. Unlike public schools, they do not have to abide by all of the rules the Department of Education puts out. Charter schools have become a very popular choice for parents who want their students to have the flexibility of a private school with the resources of a public school. A major caveat to the charter school system is that space is commonly limited, and in order to maintain an unbiased admittance process, they are often forced to go to a lottery system to determine which students are admitted.
Montessori Schools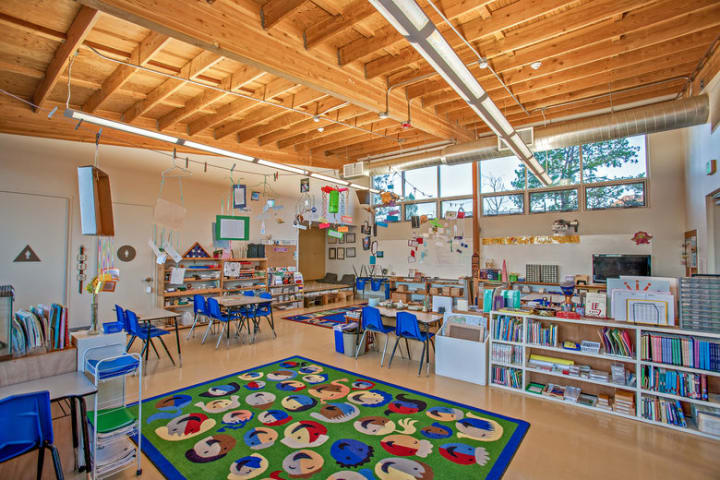 Based on a common teaching philosophy, there are more than 4,000 Montessori schools across the US. Montessori schools come in the form of both public and private schools, and have firmly disrupted the traditional teaching model for schools and education systems in the US. Montessori schools require students and their families to fully commit to their teaching style, which revolves around openness and guidance rather than conforming to the traditional teacher-student relationship of superior-inferior. Students in a Montessori class are often mixed ages so that the older kids can serve as guides and examples to the younger kids. The schools have their own accreditation for their teachers to ensure they fully grasp the Montessori method. Montessori schools are very open to international students as Maria Montessori, the method's founder, was from Italy, and first developed and implemented the program there. Though most common for students aged three to six, there are Montessori programs available for students from the time they are infants all the way up until 18 years old.
Military Schools
Contrary to what TV and the movies may have you believe, military schools are not just for unruly children. Military schools, like Montessori schools, come in both public and private varieties, and give students a normal education in a military environment. It is common, but not required, for a student to serve in the military after completing school. Military academies often attract students who thrive under stricter, more rigid instruction.
Magnet Schools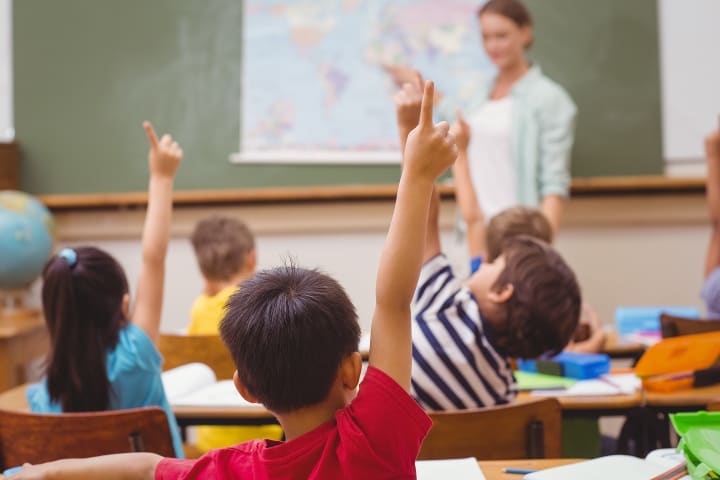 Magnet schools are another popular choice for students in the United States, especially for students hoping to focus on a particular field of study. Magnet schools are tuition-free, and generally have a school-wide emphasis on a subject (e.g. mathematics, social sciences, or natural sciences). Similarly to a charter school, a magnet school may have more applicants than open spots, but a magnet school can take students' proficiency in their studies into account as opposed to a pure lottery. A child attending a magnet school will often go on to pursue a degree program in that same field of study at their chosen colleges and universities. A magnet school is a strong fit for the student who has had a favorite school subject since middle school and wants to continue to pursue it at a higher level while still getting a well-rounded education.
Religious Schools
Because the value of separating church and state limits religious practices in public schools, parents who want their children to receive a religious education often send their kids to private religious schools. Catholic schools account for the largest number of non-public schools in the country—there are even a number of celebrities who went to Catholic school, as well as other religious schools. Still, religious schools are not limited to Catholicism; there are schools providing education that include many other religions and denominations.
Boarding School
Though they represent a relatively small percentage of schools in the US, boarding schools offer students a unique opportunity by providing for both education and housing. Boarding schools have an added level of diversity by attracting students from across the country—or even the world. Going to boarding school allows students to gain a larger sense of independence and autonomy while still being under the supervision of adults.
Virtual Online Schools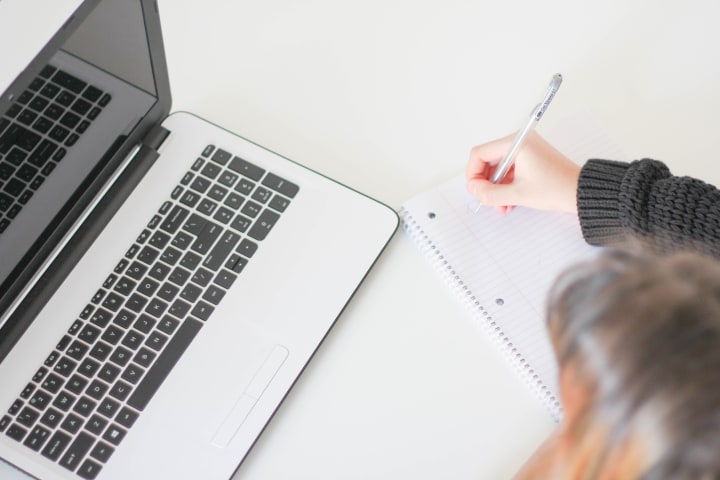 Although many people may associate online education with college, there are actually many online options for elementary school, middle school, and high school students. Virtual schools come in both public and private form, and can vary widely from program to program. While it may not be a good match for the easily distracted, it can be incredibly beneficial to those who are confident that they know how to be a successful online student. Online schools can offer students the opportunity to learn at their own pace and from the comfort of their own home.
Special Education Schools
Many public schools have specific special education programs within their schools to help include special education students in the everyday routine of a larger school. Despite this, it is more productive for many special education students to have an entire school focused solely on special education so that they are better suited to deal with some of the more unique aspects of this type of educating. In special education schools, faculty at all levels usually have valuable experience working with special needs students. For parents looking for a more exhaustive special education program than a public school may have to offer, private special education schools provide an answer.
Conclusion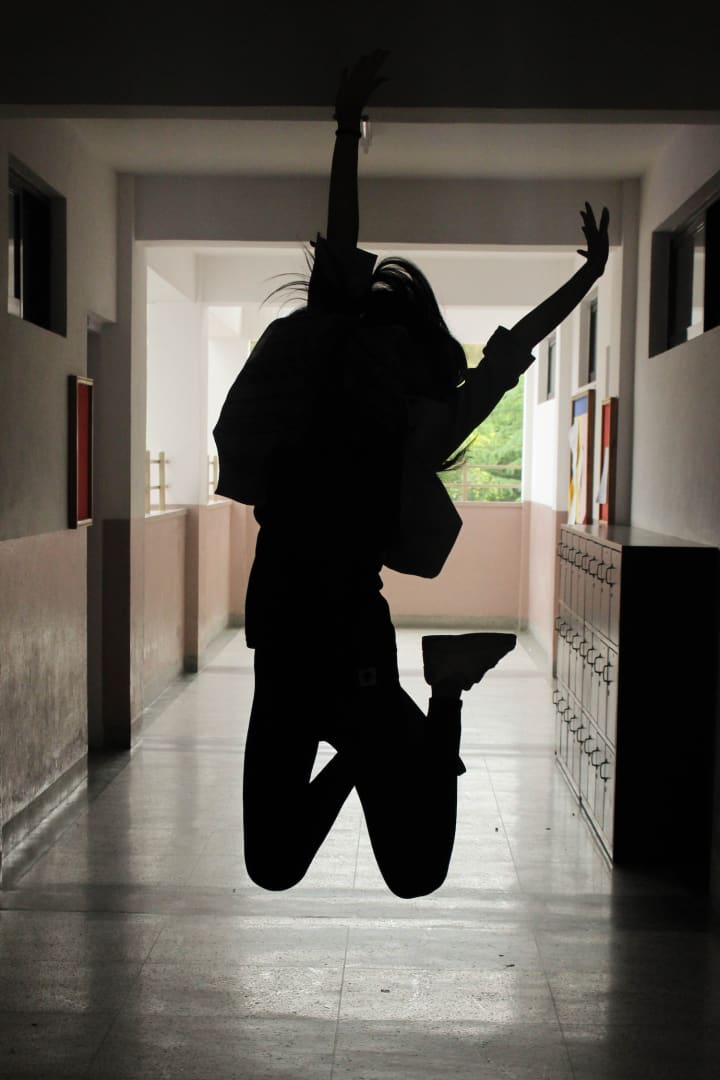 This list, though it includes only some of the many schools and education systems in the US, begins to express the wide range of options students and parents have when deciding what school to attend. As you read this list, you may have found multiple options that would work as a potential fit. It may take a combination of conversations with those involved and further research to determine exactly what is the best fit for you or your student. What cannot be argued, however, is the value of education, and how much can be gained when a student is placed in the right circumstances.
list
About the author
Reader insights
Be the first to share your insights about this piece.
Add your insights