10 Best Podcasts for Surviving Law School
These podcasts for surviving law school will be the most helpful things you listen to from year one to the bar exam.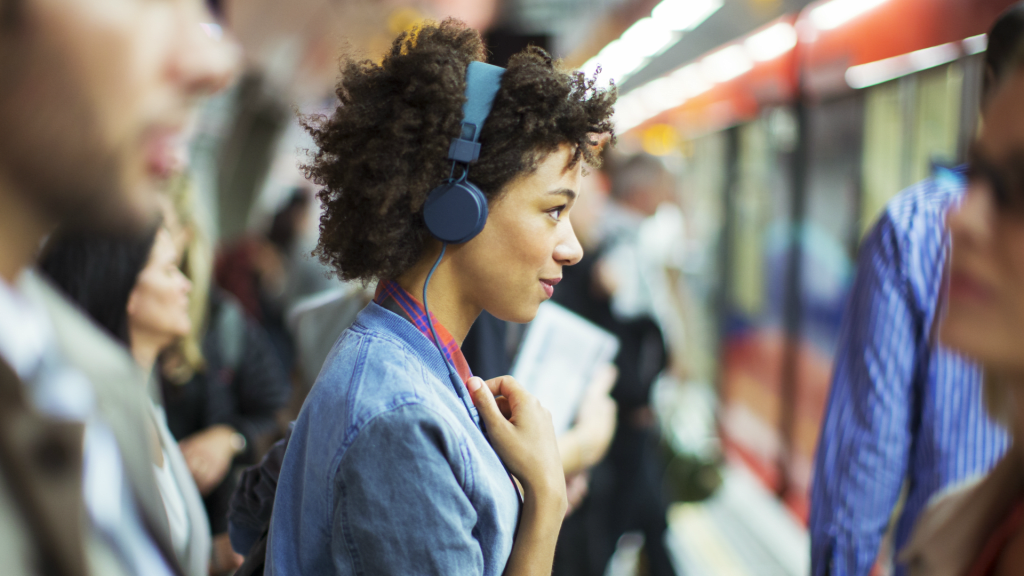 While it may seem a bit dramatic to discuss your time in law school as something you must survive, there are many times when every law student starts to think that it may end up being such a battle. In other words, the struggle is real; and whether you are just starting law school or studying for the bar exam, there are a number of podcasts for surviving law school!
Podcasts, if you are not yet one of the millions of eager listeners, are easily one of the most amazing, resources in the modern world, and there are plenty of podcasts to give a try. If you have any topic you can think of, it is likely that there are a few podcasts dedicated to it, free of charge! Some podcasts are purely amateur products and may not be all that helpful, but some are absolutely amazing, and there are a number podcasts for surviving law school to keep you from losing your mind.
While you can find them on many different sites, it is best to go with trusted sources like iTunes. Their quality standards and suggested content features make it a great way to find feedback about the different podcasts available, and then run those podcasts across other, similarly themed options. You can do a super fast search with Fnd.io using relative terms like "law student," "bar exam," and "LSAT." Feel free to enter any terms you think are viable in your search to find the perfect podcasts for surviving law school, and give each option a few minutes of listening time.
One of the most frequent hits, and one of the most popular podcasts for surviving law school, is The Law School Toolbox Podcast: Tools for Law Students from 1L to the Bar Exam, and Beyond. You can subscribe to the Law School Toolbox podcast through iTunes, and you definitely want to. The host, Lee and Allison offer weekly shows, "...for law students about law school, the bar exam, legal careers, and life… practical tips and advice on academic matters, careers, and more."
The reason it is considered one of the most authentic podcasts for surviving law school is that the hosts are experts in their subjects and provide actionable advice rather than talking at listeners for a chunk of time. It is also useful since it doesn't simply stop at study strategies, but is connected to a full-blown Law School Toolbox website with even more helpful tools. Join their mailing list and keep up with their latest releases.
As an example, in a 2018 podcast episode, they offer Tips for Kinesthetic Learners in Law School to help them overcome what is easily one of the more challenging fields for hands-on learners. Clearly, it is not about legal topics and cold, hard facts alone, but humane advice given in a format that can really appeal to those who enjoy listening as they learn. They do a lot of thematic topics, and plenty of series. You can listen to them sequentially, or just delve into the subjects that are plaguing you at the moment.
Easily one of the best podcasts for surviving law school, this one is from the American Bar Association's Law Student Division and focuses in on, "issues that affect law students, law schools, and recent grads. From finals and graduation to the bar exam and finding a job, this show is your trusted resource for the next big step."
Thinking Like a Lawyer is the subtitle for this one, and every episode takes "a topic experienced and enjoyed by regular people, and shines it through the prism of a legal framework. This will either reveal an awesome rainbow of thought, or a disorienting kaleidoscope of issues." Previous issues have looked at babies, prenuptials, choosing a law school, and more, guaranteeing to be one of the best educational podcasts to make you smarter in this field.
You will be wowed at the impressive content coming out of this one. Though new, it is easily going to become one of those key podcasts for surviving law school. It has been designed specifically for law students. "[In] partnership with the Barrister's section of newer lawyers, this podcast assembles experiences, tips, and insights for the next generation of attorney." Though California specific, it is created by an organization hosting hundreds of events every year, and with its finger on the pulse of the entire legal educational world.
As both a website and podcast, it has all of the answers that current (or potential) law students face, and looks to profile individual schools or dig into the most common topics for those in or preparing to go to law school. The companion website may not be one of the podcasts for surviving law school, but it will certainly help!
We love it for the name, but it is also a podcast described as an audio LSAT prep course, offering all kinds of free support for this key test. Reviewers rave about this creatively interesting podcast, will one reviewing saying,
"Dave Hall is an amazing teacher, with a delivery perfect for digital media. Highly recommend this podcast and the videos on his site. He gives away a LOT of his content and advice for free, so even if you can't afford the Velocity LSAT system go check it out - just those may clarify things that have puzzled you or you had difficulty with in the past."
Created by the By Harvard Black Law Students Assoc., it has to rank as one of the best podcasts for surviving law school because it doesn't focus on things like studying, but instead looks at the application of law to real world, modern issues. As it is described on iTunes, "Join law students Brie and Cam as they discuss the latest events in law & policy, pop culture, and social justice, all with the goal of keeping you informed and entertained."
Getting ready for the LSAT? The two hosts of this show are experts in just that, "Ben Olson ([email protected]) and Nathan Fox ([email protected]) started the Thinking LSAT Podcast to become better LSAT teachers, meet LSAT luminaries, and have some fun." So, learn what the teachers know and achieve better outcomes on your LSAT!
Created for lawyers and law school students to help you decide what area you want to practice in, the podcast features several 20 minute episodes with lawyers from various different areas of practice talking about what their jobs are really like.
This podcast is geared towards young lawyers—specifically those born in the 80s and 90s or those who recognize themselves as Generation Y/Millennial. The host, Nicole Abboud, uses her platform to have discussions with other young lawyers and what practicing law is like for this age group.
So, while you are reading cases, doing study courses, or wondering about the politics in your group of student peers, you can enjoy these podcasts for surviving law school and start to feel better! If those aren't enough though, you could always look into these podcasts that will inspire your quest for personal growth to supplement your new information.
product review