Woman Shot While Picking Wildflowers
Melissa LeSueur's murder has been unsolved for 12 years.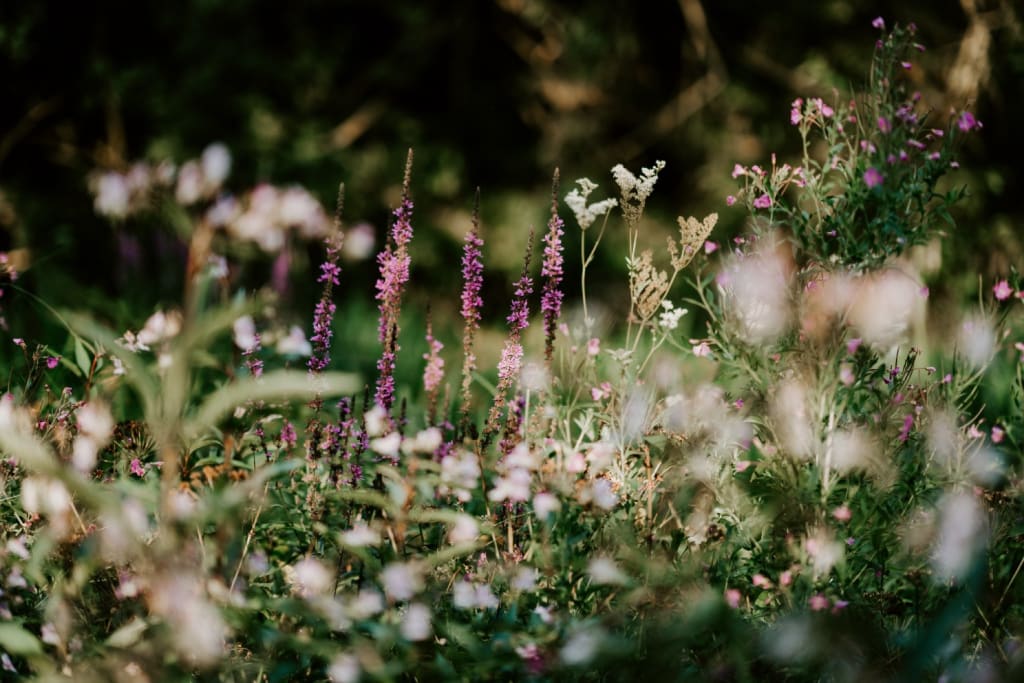 Photo by Annie Spratt on Unsplash
Melissa LeSueur was a 35-year-old woman who worked in commercial property management. She loved nature and volunteering at the SPCA (Society for the Prevention of Cruelty to Animals). Missy, as her family liked to call her, had become addicted to crystal meth and was seeking therapy. Her ex-boyfriend had introduced her to the substance.
Her mother and step-father, Jean and Don Powell, were trying to get her to move back to Burleson, Texas. They knew she was not doing well in Old East Dallas, she had met a lot of people involved in drugs. But Melissa did not want to leave.
On June 10, 2007, Melissa and her friend drove in each of their cars to a field behind the Seagoville High School in Dallas. Melissa brought meth for them to smoke as they picked rocks and wildflowers. At one point, the friend left for an hour to get bug repellent. When she returned, Melissa and her car were gone.
Authorities began searching for Melissa the next day. A few hours into the search, a body was spotted in the field of wildflowers by an officer in a helicopter.
Melissa had been shot execution-style twice, once in the head and once in the chest.
A woman who had been jogging around the high school recalled seeing two cars parked near the field — Melissa's SUV and the friend's Ford Mustang. The jogger saw the Ford leave, return, and then leave again. At one point, she heard gunshots and saw a white man walking from the field. He got in the SUV and drove away.
Melissa's SUV was found a few days later after a man crashed into a home in Old East Dallas. The man fled the scene but was identified through fingerprints from the car. The man had been James Maloy, a homeless drug addict. Maloy was not the man the jogger had seen as he was black.
A few weeks later, Maloy was arrested on unrelated charges and questioned about the car. He claimed he had exchanged drugs for the car at a gas station. Maloy said the man had been Stephen Rigdon, a white male. Stephen's son, Jeff, was acquaintances with Melissa.
Both father and son were questioned by authorities. Stephen accused his son of committing the murder but Jeff denied being involved. Moreover, Stephen did not know how Melissa had been killed: he said she had been stabbed but later said she had been hit with a baseball bat. Notably, Melissa had made several calls to Jeff's phone before she was killed. He couldn't explain these calls.
Authorities could not provide any solid evidence to charge any of these men. They were all released and police put their focus on Melissa's former roommate.
A week before Melissa was killed, Brian Hunter had faced criminal mischief charges. Melisssa had accused him of slashing her tires and sending her threatening emails and voicemails.
According to The Dallas Morning News, Melissa wrote about Hunter in an email to a property detective:
"He is out of control. When he does not get his way he is unpredictable. I don't know what he is capable of, but I know it wouldn't take much to physically hurt me."
When questioned, Hunter admitted to slashing Melissa's tires but claimed he was not involved in her murder. Hunter died in 2013 while in police custody on unrelated charges.
Jean and Don Powell are now in their 80s and are afraid of passing away without seeing their daughter's killer go to prison.
12 years later, it is still unknown who killed Melissa LeSueur.
...
Check out Cat Leigh's Medium publication for more true crime stories: True Crime by Cat Leigh.