Woman Found Dead In The Trunk Of Her Car
Su Taraskiewicz's co-workers, who harassed her for being a woman, are the only suspects.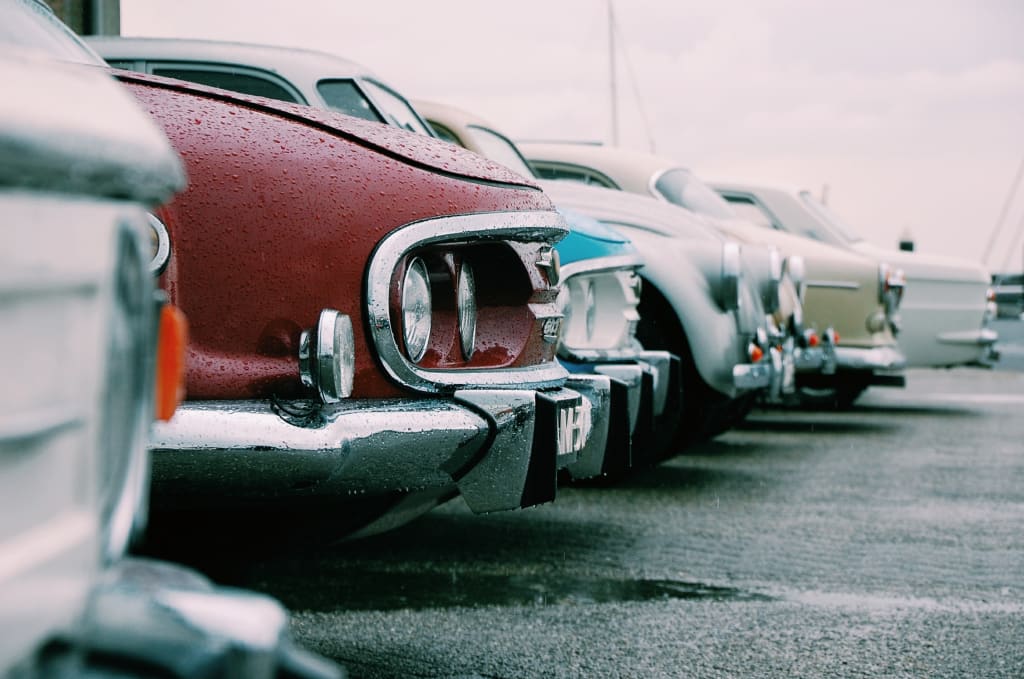 Photo by Carlo D'Agnolo on Unsplash
Susan "Su" Taraskiewicz was only the second female ground service employee to have ever worked for Northwest Airlines (now Delta Airlines) at the Boston Logan International Airport in Boston, Massachusetts.
She started out by cleaning the interior of jets, and after a few years of handling baggage, she was promoted to ramp supervisor — the first female at Northwest to hold the position.
Although Su wanted to become a cartoonist, she loved her job. She had various autographs of famous people she met at the airport, namely the creator of the comic strip Peanuts, Charles Schulz.
On September 12, 1992, Su was working the 11 PM to 7 AM shift. At around 1 AM, she offered to go out and get her co-workers some food. She punched her time card, drove out of the parking lot, and never returned to work.
Inexplicably, her co-workers did not report her missing. Instead, they punched her time card so it appeared as if she had returned to work and then left at the end of her shift.
On the morning of September 14, Su's family went to the police station to report her missing. Sadly, Su's body had been found earlier that morning.
A passerby had called the police after noticing blood dripping from the trunk of a car that was parked outside of an auto body shop near the airport. 27-year-old Su had been stabbed and beaten to death.
Harassment:
Toward the end of 1993, over a year after Su was killed, her mother Marlene gained the courage to enter her daughter's bedroom. In the closet, she found a briefcase containing her diary. When she read it, she made the shocking discovery that Su had suffered from constant harassment since she had started working at Northwest Airlines.
Su's male co-workers regularly drew lurid and demeaning graffiti in the bathrooms and cargo holds. She had repeatedly received threatening calls and had her car vandalized. Moreover, Su's boyfriend and the few co-workers that supported her also received threats.
Su filed various complaints to the Northwest Airlines management and her union, however, nothing was done and she was often punished for reporting — on one occasion, she was ordered to empty airplane toilets.
After her promotion to ramp supervisor, the harassment worsened. Her male co-workers did not want to take orders from a woman. In her locker, she found graffiti of a coffin with her name on it. A co-worker even urinated in her locker at one point.
There were two co-workers in particular that caused Su a lot of trouble: Robert "Bobby" Brooks and Joseph Nuzzo.
In her diary, Su wrote about Bobby purposefully breaking her radio at work. He refused to fix it and Su had to ask her boyfriend to talk to him. Afterward, Su spoke to Bobby again and he threatened to beat her boyfriend to death.
Bobby and Su had previously been romantically involved. When Su got another boyfriend, Bobby became particularly hostile towards her.
As for Nuzzo, Su once had to break up a fight between him and two other employees. Nuzzo was not pleased and got angry, calling Su a "fucking cunt".
He was suspended without pay for six months and blamed Su for the outcome. During his suspension, he monitored her house, called her with threats, keyed her car, and slashed her tires. He also told people he was going to seek revenge.
Credit Card Scheme:
A total of 37 Northwest employees, 10 of them being bag handlers, had taken part in a credit card scheme that netted over $7 million. Baggage handlers would steal credit cards from mail bags and used them to buy jewelry and get cash advances in casinos and racetracks. The credit cards would then be sold.
Nuzzo, after returning from his suspension, had initiated the whole scam. Bobby, although he had not stolen any credit cards, did buy stuff with them and was paid to be the lookout.
Authorities believe that Su's murder was related to the federal investigation into the credit card scheme that took place a few months before the murder. After Marlene read her daughter's diary, she became certain that her co-workers were involved.
Nuzzo was fired in August of 1992, a month before Su was killed. Around the same time, Bobby asked to be reassigned to the Minneapolis-Saint Paul International Airport. His request was granted and he moved to Minnesota with his new wife a couple of weeks before the murder.
Both Bobby and Nuzzo deny being involved in Su's death and Nuzzo even denies that he ever harassed her. However, various people claim to have heard them say that Su was the "rat" that tipped off authorities to the credit card scam.
Nevertheless, the FBI assured Su's family that she had not been involved in the scheme nor had she tipped off the authorities.
While being interrogated, Bobby claimed that he had not spoken to Nuzzo during the week after Su was killed and said he was working on the night of the crime. Both statements were later proven to be false. Phone records showed that the two had spoken various times after Su was killed and that Nuzzo had left work at 11 PM. He ended up admitting that he had lied but claimed it had not been to intentionally obstruct the investigation.
Bobby was originally given probation, but after he admitted to lying, he was charged with perjury and obstruction of justice, being sentenced to 18 months in prison. Meanwhile, Nuzzo was sentenced to three years in prison.
Despite the investigation still being open, the only known suspects are Su's co-workers. According to Su's phone records, she spoke to someone on the phone right before leaving to get food. Marlene believes she was lured to a certain spot by someone she trusted.
Su's family and Northwest Airlines settled a sexual harassment lawsuit for $75.000 — one of the largest discrimination settlements ever granted in Massachusetts. The airlines did not admit to any wrongdoing and are offering a $250.000 reward for information leading to Su's killer.
Marlene still remains hopeful that her daughter's killer will be found. Sadly, Su's father and brother, Ronald Sr. and Ronald Jr., have both passed away. Marlene has another daughter, Deborah, and three grandchildren.
Su is buried at Woodlawn Cemetery. Charles Schulz drew a special Snoopy for her gravestone.
...
Check out Cat Leigh's Medium publication for more true crime stories: True Crime by Cat Leigh.