Who Really Killed Alabama Teens Tracie Hawlett and J.B. Beasley?
Is the cold case finally solved after 20 years?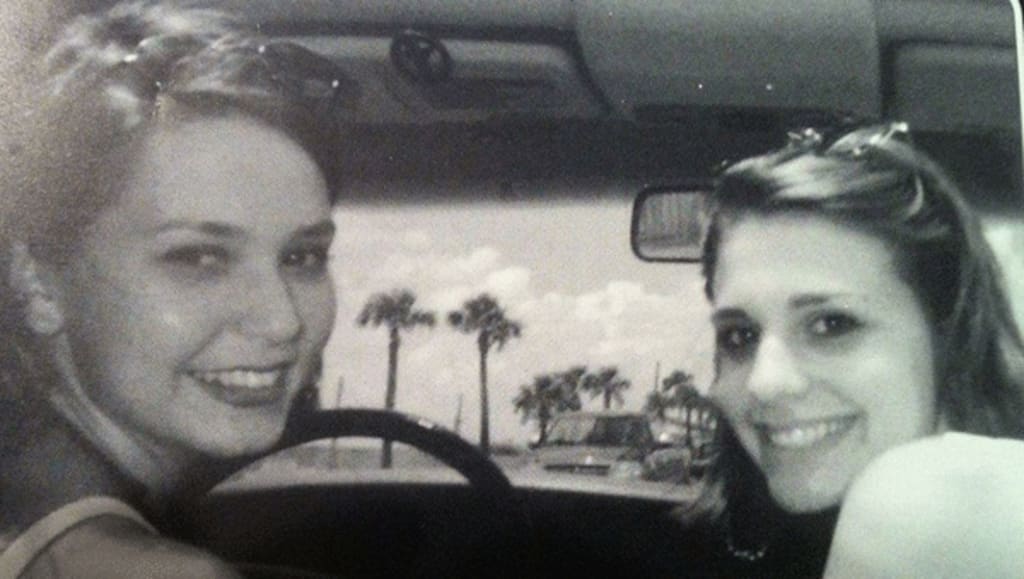 J.B. Beasley (left) and Tracie Hawlett (right)
I recall being in high school and overhearing my mom and her friend discussing how two teenage girls had been murdered in a neighboring town. Murdered?? No one gets murdered here, especially two teenage girls. They were only a year older than me. It sounded like a story from the show Unsolved Mysteries, which was one of my favorites. Little did I know that it would later be featured on one of the hit show's episodes.
It was the summer before the expected chaos of Y2K. We were Livin' La Vida Loca and hanging up Backstreet Boys posters in our rooms. The American Pie series had just launched, and we wouldn't go camping after seeing The Blair Witch Project. When you're young and live in a rural area, you never consider that there really are monsters out there, masquerading as people, just waiting to do horrid things.
J.B. Beasley and Tracie Hawlett
In 1999, J.B. Beasley and Tracie Hawlett were incoming seniors at Northview High School in Dothan, Alabama. On the night of July 31st, the best friends loaded up in J.B.'s 1993 black Mazda 929 and headed to nearby Headland, about 10 miles north of Dothan. It was J.B.'s 17th birthday, so they were going to attend a "field party" (a common pastime of youth in the South) at the home of another friend, Janna.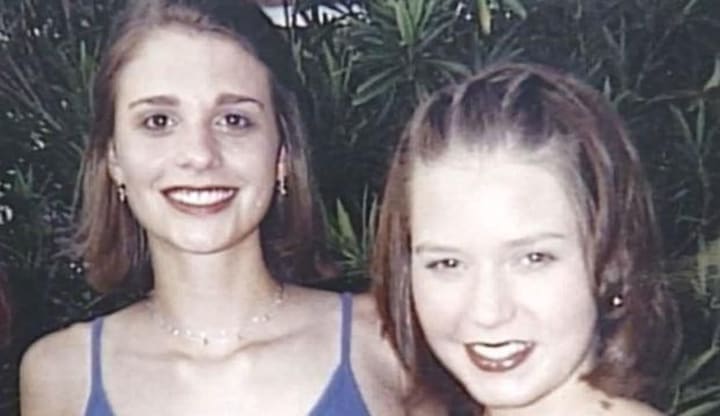 They left Tracie's house at approximately 10 p.m. and were spotted in Headland at about 10:30 p.m. They realized they were lost and stopped at a gas station where they called friends to get better directions to the party. Tracie's curfew was at 11:30 p.m. so that didn't give them a lot of time anyway due to their late start.
An hour later, the girls somehow found themselves in Ozark, which is over 20 miles northwest of Dothan. They stopped at the Big Little convenience store on E Broad St, but the store had already closed for the night. There, the girls came across a lady, Marilyn Merritt, and her daughter who had stopped to buy a drink. The girls asked for directions back to U.S. Highway 231, which would take them the 20 miles southeast back to Dothan. Later, Merritt gave the details to police, stating that the car was spotless, the girls were neat and clean, and nothing seems suspicious.
Tracie then used the payphone to call her mother and let her know that they had gotten lost and were in Ozark but were headed home. Tracie's mother, Carol Roberts later told police, "Nothing was wrong in Tracie's voice. It was 'Mom, I love you. Be home soon.'"
But she nor J.B. would ever make it home. Ms. Merritt would be the last person to see the girls alive, except for the person who killed them.
Missing
After receiving the call from her daughter, Carol Roberts fell asleep, as she was exhausted from her double shift as a nurse aide at a nursing home. She awoke at 5 a.m. to realize that Tracie still was not home. She immediately knew that something was very wrong. Tracie was never late.
Carol called the Dothan Police Department at 8 a.m. on August 1, 1999. Officers began combing the roadways for any sign of a motor vehicle accident. While Dothan PD scoured the area, Ozark police had already located J.B's black Mazda parked on Herring Avenue, less than a mile from where Tracie had used the payphone the night before. Although it was parked on a residential street, the location that the car was parked was without houses and lined with dense woods on both sides.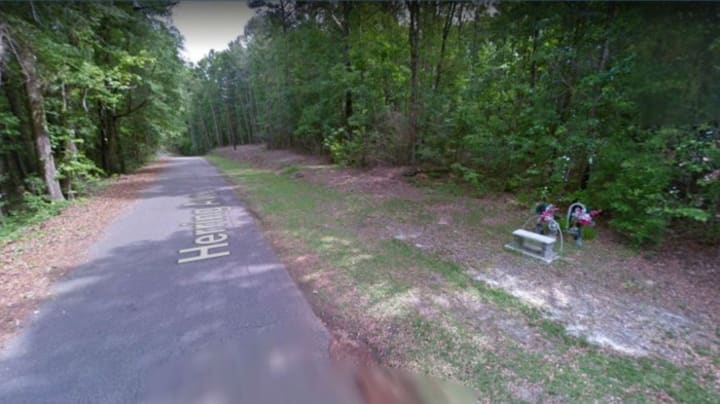 The police stated that upon finding the vehicle, there were no obvious signs of foul play. The car was not damaged but was muddy and the gas tank was empty, despite it being filled up the day before. The driver's side window was rolled down a few inches and the doors were unlocked. The girls' purses remained in the car and J.B.'s driver's license was on the dashboard. The only thing missing was the car keys and it was unknown why the girls would have stopped here.
A sergeant at the scene contacted Ozark's Chief of Detectives, Lt. Rex Tipton.
"I don't know why I'm bothering you," the sergeant said, "but something about this feels funny."
Lt. Tipton advised the sergeant to stay on scene with the vehicle, and after he ran the plates, contacted the Dothan Police Department, since that's where it was registered. This is when Dothan police informed Lt. Tipton that they were currently taking a missing person's report from Tracie's parents. The feeling then went from funny to bad.
The Discovery
Police continued the search for the girls, but several hours later, there was still no sign. Around noon, Dothan police sent an investigator to Ozark who planned to have the vehicle towed back to Dothan. As officers waited for the tow truck to arrive, the Dothan investigator realized that he could open the trunk of the vehicle with an inside lever, the missing keys weren't needed.
It was 2 p.m., six hours after the discovery of the vehicle that they popped the trunk. Inside, were the lifeless bodies of J.B. and Tracie.
Details of the Scene
Both girls were lying in the trunk of the car, clothed but strangely dirty. Tracie's pants had briars clinging to them and her recently purchased New Balance tennis shoes were covered in mud. She had a scratch on her arm and a single gunshot wound to the temple. It was determined that she had been placed in the trunk first and had a 9mm shell casing resting on her leg.
Both girls' pants were wet below the knee, and J.B. was also dirty and muddy. She had been shot once in the cheek of her face.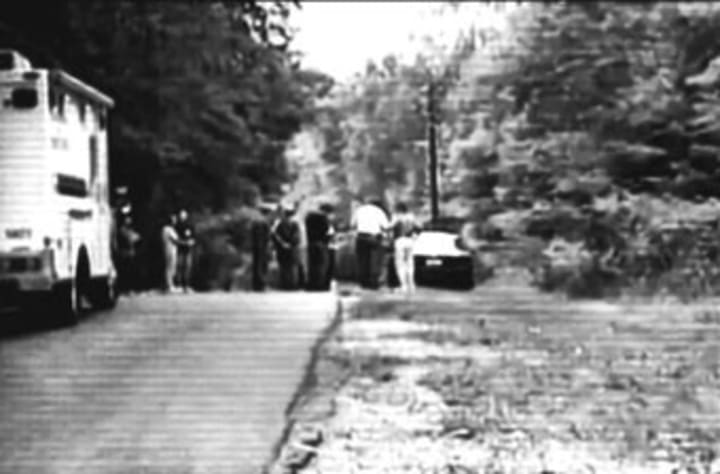 Rape kits were completed on both victims and an autopsy confirmed that neither of them had any drugs or alcohol in their system. At the time, there was never a confirmed answer as to whether either girl had been raped, as I'm sure was out of respect for their families. It was later revealed that semen was found on J.B.'s bra, panties, and skin. A palm print was also found on the trunk lid.
"You have to assume it's a sex offense, or at least came out of a sex offense," said David Emery, the district attorney of Dale and Geneva counties. "If we could find who donated that semen, I think we'll have the killer."
Robbery was quickly ruled out as the motive as the only thing taken from the scene was J.B.'s keychain. Their purses, jewelry, money, and credit cards were left inside the car.
The First Suspect
On the night of July 31, 1999, a man named Johnny William Barrentine who was 28 at the time, informed his wife that he was going out to buy some milk for their two-year-old son. He left his residence around the same time that Tracie had called her mother from the Big Little store.
Barrentine's wife stated that he did not return home until 1 a.m. and was visibly shaken. When she asked what had happened, he stated that his car had been hit by a black truck bearing Dothan tags near Herring Avenue.
Several days later, after the news of the girls' murder had been made public, he mentioned to friends that he had information about the murder. They encouraged him to go to the authorities so that he could collect the reward that had been offered.
Barrentine walked into the Ozark Police Department on September 1, 1999, a month after the discovery of the girls' bodies, where he was interviewed for four hours. During that time, he changed his story six different times and even placed himself at the scene of the crime.
Barrentine's initial story claimed that on July 31, he witnessed a black truck speeding away from the area where the girls were located.
Then he claimed that he picked up a tattooed man that he didn't know, and they drove to the Big Little store. The man then supposedly got into a car with two girls and he told Barrentine to follow them. Barrentine stated "the dead girls" when he was asked if he knew the identities of the girls that the man got into the car with. He went on to claim that they ended up on Herring Avenue where the man and the girls got out of the car. He said that the girls appeared confrontational and that he heard two gunshots before he left to go home.
In yet another story, Barrentine told the officers that the man was his neighbor. He actually lived less than a mile from Herring Avenue.
Barrentine never mentioned anything about a sexual assault in any version of his story.
After Barrentine recounted the "events" of that night, he was placed under arrest and charged with two counts of capital murder. At that time, he recanted his confession, claiming that he was innocent and that he made the whole thing up to get the reward money.
Barrentine's DNA did not match that found at the scene, so a judge approved his bond request and the grand jury failed to indict him in January 2000.
Other Possible Suspects
Authorities placed their focus on three other individuals as persons of interest in the murders of the two teenagers.
1 — A man from Michigan who was in the area at the time that the girls were murdered and did not have an alibi during a three to four hour time frame that night. He also made suspicious statements regarding the incident. Authorities traveled to Michigan and tested his DNA, which did not match that found at the scene.
2 — The Big Little store's surveillance video captured a small white pickup in the parking lot at the time the girls were there. The driver nor anyone getting out of the truck could be seen clearly. Police released a photo of the truck early on in the investigation, but the driver of the truck was never identified.
3- A man from Mississippi was in Ozark visiting relatives and left town two days after the murders. He was extradited from Jones County, MS after he was arrested on an outstanding warrant for possession of drug paraphernalia out of Ozark. His DNA was also tested and once again, it did not match that taken from the scene.
The Possible Murder Scene
Authorities made statements soon after the bodies were discovered that they did not believe that the girls were shot while inside of the trunk but were killed at a different location and placed there afterward.
Until March 2000, police had no leads as to where the primary murder scene was. It was then that a woman who lived just south of Ozark reported that on the night of the murders, she heard screams and what she believed to be two gunshots. When asked why she didn't report it sooner, with all of the media coverage surrounding the girls' deaths, she stated that she "didn't want to get involved," according to Ozark Police Chief Spivey.
The area the woman led authorities to was surrounded by trees and beside a vacant house. There are two World War II-era buildings covered in spider webs that are settled approximately 100 feet off of the roadway.
With the assistance of the FBI, crime scene investigators combed the area and located a 9mm shell casing, the same caliber as the casing found in the trunk with the girls' bodies.
Investigators also collected soil samples to be compared with the samples of dirt found on J.B.'s and Tracie's clothing.
The findings have not been made public.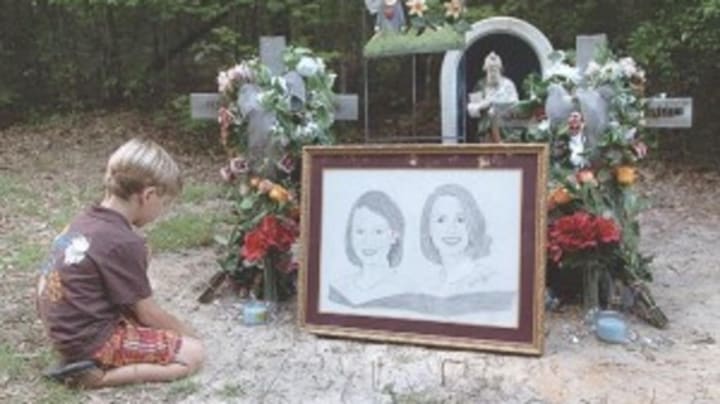 Cold Case
20 years later, all of the evidence, interviews, and work of authorities had led nowhere. There were no more suspects, no more evidence, and no more leads.
The story had been featured on shows such as America's Most Wanted, Unsolved Mysteries, and Court TV's Haunting Evidence. Yet, there had been no justice for J.B. Beasley and Tracie Hawlett. Their families still had so many questions and no answers.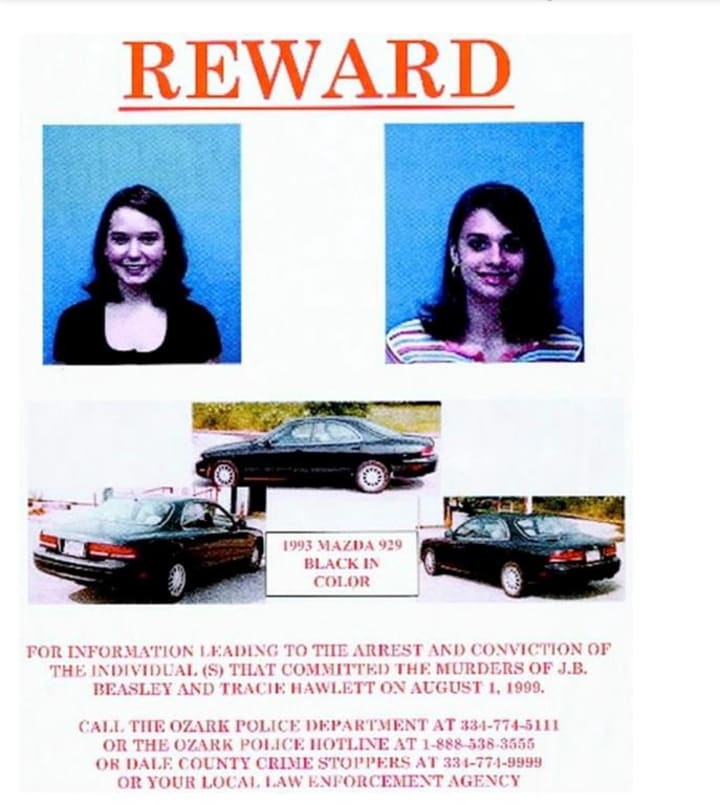 Over the years, there were theories, conspiracies, and even allegations of a police cover-up that claimed that an Ozark police officer had killed the two girls and the department had covered it up. However, nothing was ever confirmed. The case was still open and had been dubbed a "cold-case".
A Break in the Case
In 2019, as the 20th anniversary of the murders approached, the Ozark Police Department decided to re-open the case and try a new approach to solve it. The law enforcement community had become aware of the arrest of the Golden State Killer, Joseph James DeAngelo, through a new process called forensic DNA phenotyping. Ozark police had heard about the science and thought it could possibly provide the break in the case that they desperately needed.
Forensic DNA phenotyping refers to the prediction of appearance traits of unknown sample donors, or unknown deceased (missing) persons, directly from biological materials found at the scene. It allows law enforcement agencies to identify a potential suspect through his or her family members who voluntarily submit their DNA to a genealogy database.
Investigators submitted their DNA evidence to Parabon Labs, a company that provides the service.
After analyzing the results provided by Parabon, and having them confirmed by the Alabama State Lab, authorities announced the arrest of Coley Lewis McCraney, 45, of Dothan. McCraney was charged with five counts of capital murder and one count of first-degree rape.
The community, as well as the current Ozark Police Chief, Marlos Walker were shocked at the turn the investigation had taken. Chief Walker actually went to school with McCraney and everyone who knew him couldn't believe that he would have been responsible for such a horrendous act.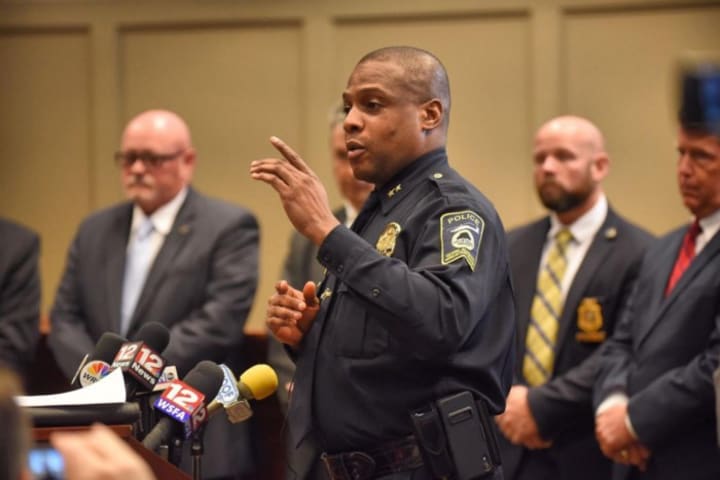 Coley Lewis McCraney
At the time of the murders, McCraney would have been 25 years old, divorced from his first wife, and was involved in a pending paternity suit. Ironically, he was actually ordered by the judge to undergo a DNA test the day before the murders. Records indicate that he never complied with the order.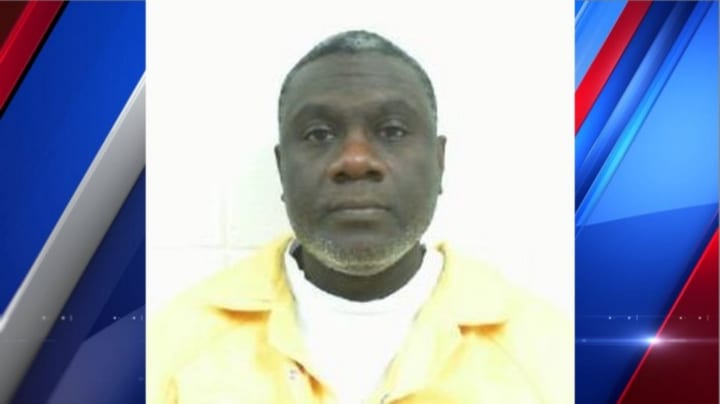 McCraney has no previous criminal history and never came up as a potential suspect during the initial investigation in 1999. He remarried in 2001 and at the time of his arrest was listed as a "bishop/motivational speaker/working for the Lord" on the Heart of Goal Ministry Facebook page.
As of the writing of this article, we are still waiting for McCraney's trial, which was pushed back from September 2020 to later in 2021 due to Covid-19. McCraney maintains his innocence. I will update with the verdict once it is announced.
Hopefully, if McCraney is found guilty, this will allow the families of J.B. Beasley and Tracie Hawlett to finally get the answers that they have been looking for the past 20 years and see justice for their girls.
Sources:
https://www.vocalonline.org/memorial-a-to-c-5/157-hawlett-tracie-jean
https://truecrimediva.com/tag/jb-beasley-and-tracie-hawlett/
https://www.sciencedirect.com/science/article/abs/pii/S1872497315000320
https://abcnews.go.com/US/dna-links-suspect-1999-cold-case-murders-alabama/story?id=61743627
https://www.cbsnews.com/news/coley-mccraney-arrested-in-1999-killings-of-dothan-alabama-teens-j-b-beasley-and-tracie-hawlett/
investigation
About the author
Working mom who uses her curiosity to fuel the curiosities of others ~ Writes mostly history and true crime
Reader insights
Outstanding
Excellent work. Looking forward to reading more!
Top insight
Excellent storytelling

Original narrative & well developed characters
Add your insights