Who Killed The Essex Boys?
The corrupt investigation and failings of the murder of three drug dealers who were found shot in a range rover in Rettendon, Essex.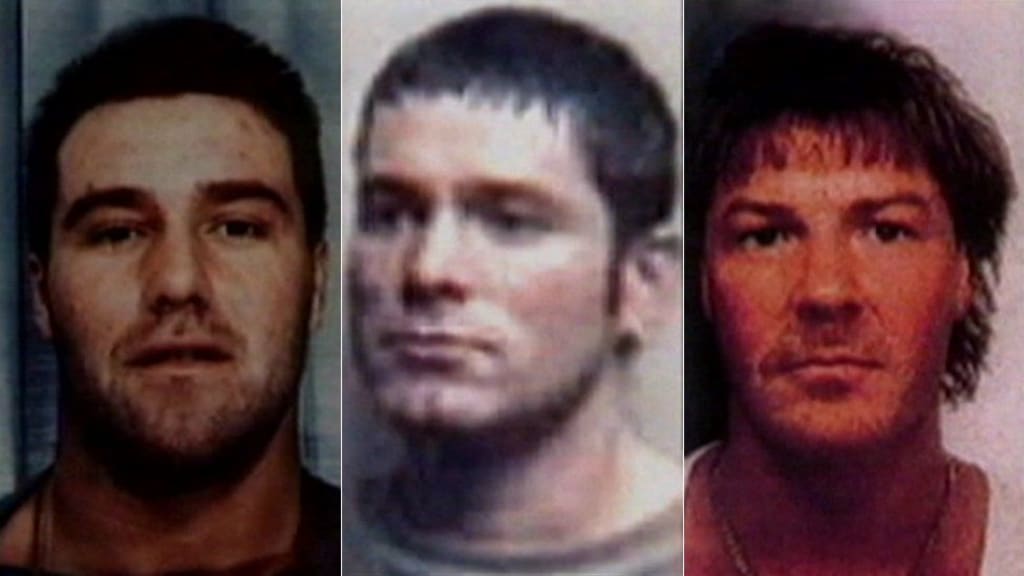 The Essex Boys
On the cold morning of December 7th 1995, three men were found deceased in a range rover on an isolated farm track in Rettendon, Essex by two farmers. All three of them had been shot. Who were they and why had this happened?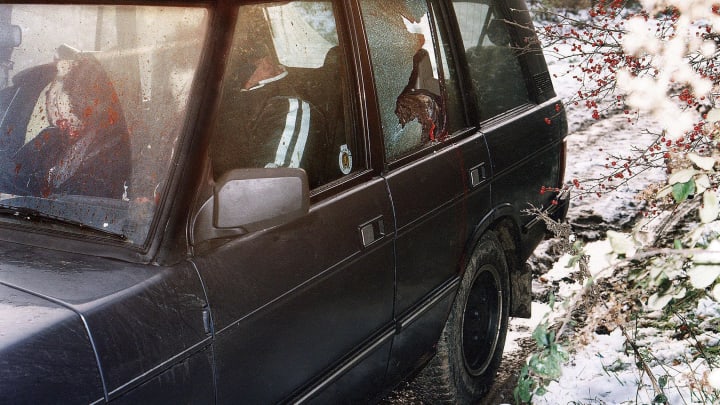 Slumped behind the wheel of the car was Craig Rolfe. A 26-year-old man who was a known cocaine addict and a member of the gang, The Essex Boys. Only days before he was found murdered, he was suspected to have killed a rival drug dealer by giving him a lethal injection.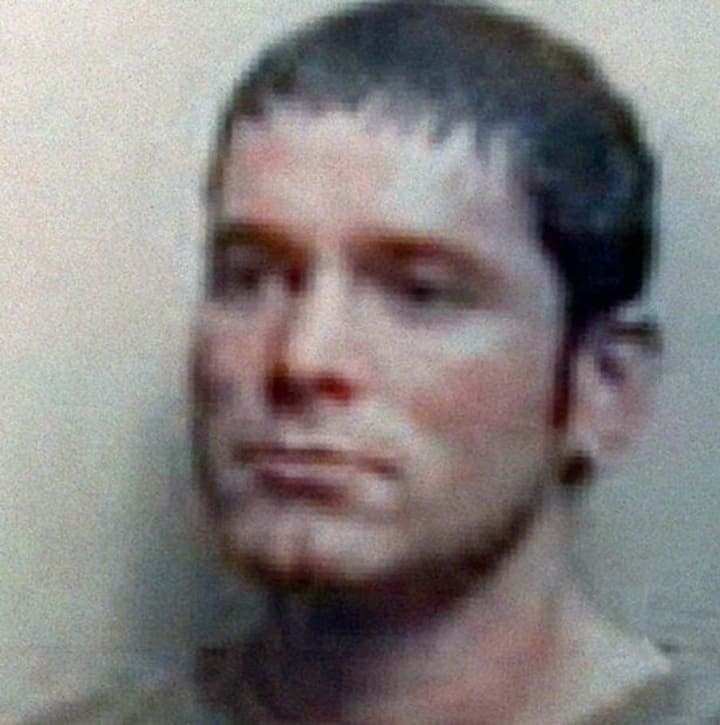 Behind him was 36-year-old Pat Tate who was an 18 stone (114 kg) bodybuilder who abused steroids and was the gang's enforcer. He had a bad history of violence including domestic assault charges against ex-girlfriends. In fact, the night before his death, he attacked a restaurant manager by slamming his head into a glass plate counter because of an argument over pizza toppings.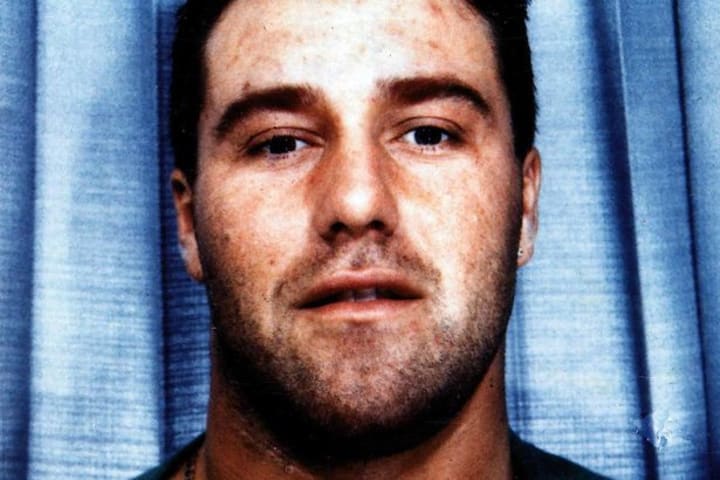 Next to Pat Tat was 38 year-old Tony Tucker. He was the leader of the group and a doorman who controlled the drugs trade in multiple Essex nightclubs.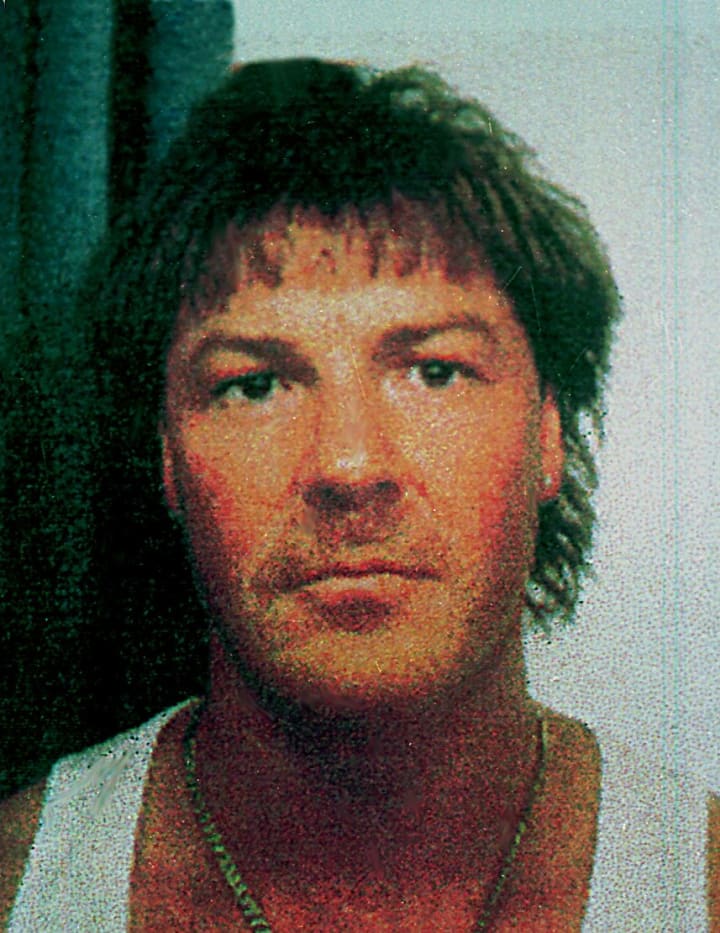 The police opened an investigation into the murders with the codename Operation Century. However, it produced no arrests or evidence that could lead to a criminal prosecution. On the 9th of February, 1996, whilst the operation was still underway, the IRA detonated a powerful truck bomb in South Quay, Canary Wharf. The explosion killed two people and caused an estimated £150 million worth of damage. The IRA had sent warnings 90 minutes before detonation but the area had not been fully evacuated which resulted in more than 100 people suffering injuries, some lifechanging. This event marked the end of the IRA's 17-month ceasefire.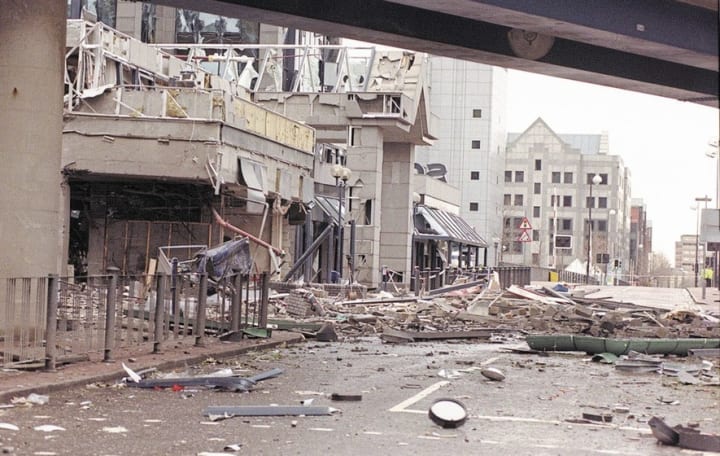 Anyone who was involved as a witness to the triple murders of the Essex Boys entered into a witness protection programme as one of the suspects had received a call from Belfast only minutes before the Canary Wharf explosion. However, there was no Irish connection to the murders and no connection found with the bombing.
When transcripts of the phone call to the suspect from Belfast became available, police acknowledged that it was part of an undercover operation. Special branch officers from Ireland were repeatedly calling the suspects posing as Republican drug runners and had named themselves "Irish Billy" and "Irish John." They were trying to arrange a meeting under the ruse that one of The Essex Boy's that had been killed owed them money and they were still after repayment. Nothing came of this as they were unable to convince the suspects to agree to a meet up.
Problems arose during Operation Century when undercover officers were found to be foul mouthed and threatening towards the suspects in attempts to manipulate them into giving away information about the murders or any illicit activity, they could be involved in. One of the suspects who had been threatened was actually a girlfriend of one of the deceased Essex Boys with whom she had a young child with. She ended up going to the Essex Police as she was getting threatening phone calls from who she believed to be Irish Republicans threatening her and her child's life. Police pretended to investigate so they didn't give up the undercover operation they had in place. They told her that the calls were made from Belfast and did have Republican connections. Police went even further into trying to scare her by stating that whoever was making the phone calls to her had crossed to Great Britain and they have no further information because they have lost track of them. The behaviour of the police has been greatly criticized in this situation and has been labelled as torture tactics due to the state of mind she would have been in due to being a young, grieving, distressed, single mother.
Towards the end of 1997, a trial was brought to Essex police for the behaviour that was shown by officers during Operation Century. One of the suspects the police were going after had recordings of multiple phone calls made from undercover officers which was played in court. He had recorded the calls because he didn't believe that the Belfast Republicans had ever funded any criminal gangs in Essex and did not fall for the trap as officers had hoped. The recordings showed the increasing level of violence and manipulation that was being portrayed by the officers.
In May 1996, Darren Nicholls was arrested for cannabis importation. He made a deal with Essex Police when he revealed he had evidence on The Essex Boys murders. Two men were arrested and put to trial. Jack Arthur Whomes and Michael John Steele were convicted and sentenced to three life terms on January 20th 1998 after Darren Nicholls gave evidence as a witness in court. He explained to the jury that he was the driver for the two men that night. He stated how he drove them to Rettendon under the impression they had business to attend to involving drugs. He only realised what had happened after the fact when he drove them away. He said that Jack Whomes had white surgical gloves and overalls on but they were bloodstained. The court also heard how the two men dismantled the guns and found it amusing when Michael Steele's shotgun fell apart. Darren Nicholls explained how he overheard Michael Steele tell Jack Whomes how felt like "an angel of death" and that he did everyone a favour. After giving evidence in court, Police provided Darren Nicholls with a new identity and address. It is unknown whether he stayed in the UK or was moved abroad.
There was no physical evidence linking the men to the crime and the prosecution relied on Darren Nicholls account of what happened and mobile phone cell site evidence which was later found to be unreliable at a court of appeal hearing.
Police believe the motive behind the murders was connected to £500,000 worth of cannabis that was found in a farmer's pond in West Hanningfield. There were 53 black packets that had been dropped off from an aircraft. Apparently, Michael Steele had imported low quality cannabis for the boys to sell. Pate Tate was enraged by this and threatened Steele saying he was going to make him "bend for forgiveness" whilst he was on his knees and kill him. However, Michael John Steele and Jack Arthur Whomes devised a plan and lured the three men out to Workhouse Lane under the impression to learn about a cocaine consignment. When they arrived in the range rover, they were shot with Steele's shotgun.
However, 4 months before Darren Nicholls made his statements to police about the murders, another man called Billy Jasper claimed that he was actually the getaway driver for the killer of The Essex Boys and it wasn't Jack Whomes and Michael Steele. Billy Jasper stated that Patsy "Bolt Eyes" Clark was the one who ordered the three men to be executed.
Patsy "Bolt Eyes" Clark is a known criminal who has connections to the Brink Mats Robbery from 1983 where a group of men made off with £26 million worth of gold bullion (closer to £100 million in today's currency) that has not been recovered. In 1992, he was jailed for six years for laundering more than £4.2 million of the £26 million known to be stolen.
Billy Jasper was arrested on suspicion of robbery January 14th 1996, only a month after the murders. He wrote a note in his cell claiming he was paid £5000 to drive a single killer who he named to scene of the crime on the night they were murdered. He wanted to speak to detectives investigating the triple murders and requested protection as he was worried his life was in danger because he knew too much. He claimed The Essex Boys were killed over a robbery of a security van which Patsy Clark had masterminded but did not take part in.
Tuesday October 17th 1989, 4 men who were led by an associate of Tony Tucker stole more than $400,000. Police intelligence said that two of the men went to Spain and left Tony Tucker to launder the money through the security contacts he had at various nightclubs around Essex. Upon arriving back to the UK, all four men were charged and later convicted of the robbery with each of them being sentenced to 15 years each. Tony Tucker was questioned in connection to the robbery but was never officially charged with anything. The four robbers later got released on appeal in 1994 and wanted their money back. Billy Jasper stated that Patsy Clark was owed close to £300,000 and the last person known to have possession of the money was Tony Tucker, the leader of the Essex Boys, but he had started to spend the money. The statement continues claiming that Patsy Clark arranged the hit through an east end crime family who supplied the pump action shotgun and a Fiat Uno with false plates. They also provided the hitman and a back up gun was provided. Pat Tate, Tony Tucker and Craig Rolfe were lured to the scene under the impression they were selling 4KG of cocaine to the killer. The statement continues explaining that he dropped the killer off at a field a mile away from the crime scene where he disappeared before returning the getaway car sometime later. When police started to investigate, Billy Jasper took them to the location he dropped the supposed killer off. It was away from any access to the farm track the bodies were actually found.
However, an associate of Patsy Clark who was thought to be involved in money laundering was one of the last people Essex Boy Pat Tate called on his phone. The phone call was around 6:26 pm for 17 seconds on the day the three men were shot. The prosecution believes they were killed at around 6:48pm to 6:59pm even though Billy Jasper's statement says they were killed around midnight. The person Pat Tate last spoke with was never questioned despite the significance this phone call may have had on the investigation. Billy Jasper's account was never formally investigated because senior detectives felt it was not in line with the strategic direction of the investigation. They will not be able to complete a thorough investigation if they decided to look into these claims as Patsy Clark died at the age of 81 in November 2018.
Billy Jasper even stood as a witness in the murder trial for the defence. He admitted to being the getaway driver and was restricted from giving any names or details of the armed robbery. He was only allowed to refer to the killer as Mr. D.
Jack Arthur Holmes got his 25-year sentence reduced by 2 years in 2018 after he showed exemplary behaviour in prison. In 2021, he was released on parole and is now living with his mother in Suffolk whilst working as a car mechanic. He would have been released from prison earlier if he had confessed to the murders but instead, he served his sentence and appealed his conviction at every opportunity he had.
Michael Steele was placed as a Category A prisoner at the beginning of his sentence and was placed in a maximum-security prison at HMP Wakefield. He has served 2 years over his 23-year minimum term as a Category A but in March 2022 he was downgraded and will most likely be moved to a Category B prison instead which means he has a chance of parole too. He was awarded £45,000 in damages when a filling fell out whilst he was an inmate in Belmarsh Prison which left him in severe pain for several years. He was awarded damages when the courts found the prison did not give him adequate dental care and left him to deal with the pain by himself. In 2010, he attempted to sue the ministry of justice for £100,000 after he was beaten unconscious by other inmates. He suffered damaged teeth and a fracture eye socket after being beaten with a steel pot at maximum security prison HMP Whitemoor. He wanted to be paid damages because prison staff were not adequately supervising the inmates which allowed this happen. During the legal proceedings, Michael Steele made the claim that Muslim "gangs" were impossible to control and discipline due to their numbers. He told stories of assaults on other inmates involving boiling sugar water and sharpened toothbrushes because of their objection to cooking pork in the kitchens. This claim was inevitably thrown out by the judge as he had sustained no permanent injuries.
For more true crime:
About the Creator
I like to write about true crime and do small investigations. I also write fiction sometimes
Reader insights
Be the first to share your insights about this piece.
Add your insights