Was Jean Harlow's former home cursed?
Jean Harlow's life was a Hollywood tragedy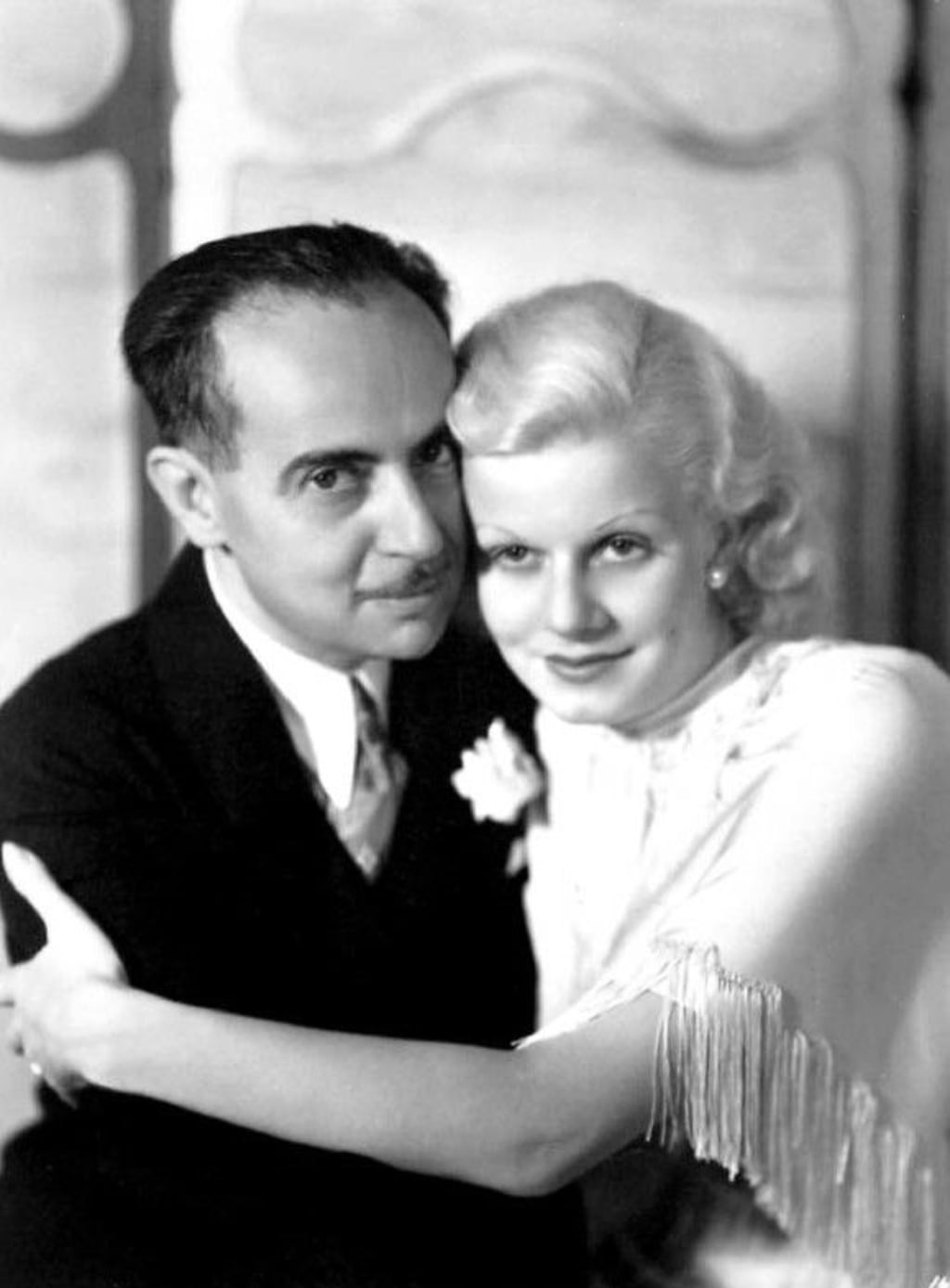 Actress Jean Harlow and her husband Paul Bern
Harlean Harlow Carpenter was born on March 3, 1911. At 16, she married a man named Charles McGrew. However, the wedding didn't last. Carpenter moved to Los Angeles and became Jean Harlow. In 1929, she appeared in Double Whoopee and The Saturday Night Kid. Harlow became Hollywood's original "Blonde Bombshell."
Although Harlow's star power rose, her personal life would become a Hollywood tragedy. In July 1932, she married Paul Bern, a successful MGM executive. The marriage was surprising. Bern was 22 years her senior and unattractive. Bern bought an extravagant Bavarian home at 9820 Easton Drive in Benedict Canyon, Los Angeles for his wife. It's rumored that Bern and Harlow had issues in their marriage from the beginning. The marriage ended in tragedy after two months.
The strange death of Paul Bern
On September 5, 1932, Bern's butler found Bern deceased in his bedroom. He was nude with a bullet hole in his head. Authorities recovered a suicide note allegedly written by him. Bern's death was ruled a suicide. However, Bern's secretary claimed someone murdered Bern. Another employee said the handwriting in the note wasn't Bern's and called it a forgery.
Authorities learned that before Bern's death, he received a visit from Dorothy Millette, his common-law wife. Two days after Bern's death, Millette jumped to her death from the Delta King steamboat. Did Bern commit suicide or was he murdered? Rumors swirled that Millette may have killed Bern.
Jean found love again and married cinematographer Harold Rosson. The marriage ended in divorce after eight months. Five years after Bern's death, Jean's health took a turn for the worse. In 1937, while filming a movie titled Saratoga, she became ill and was hospitalized. On June 7, 1937, Jean Harlow died at 26 of Kidney failure before completing Saratoga. A body double completed the movie in place of Harlow.
A ghostly appearance
In 1963, a celebrity hairstylist named Jay Sebring bought the former Harlow home. After moving into the home, Sebring began dating a beautiful actress named Sharon Tate between 1964 and 1966. Tate often stayed in the home with Sebring. The two broke up after Tate left Sebring for director Roman Polanski.
In 1968, a man named Dick Kleiner interviewed Sharon Tate. He asked if she had ever experienced anything supernatural. She told Kleiner about a terrifying experience in the former Jean Harlow house. One night, while sleeping in the bedroom where Bern died, she had a strange feeling.
Tate saw a creepy ghostly man in her bedroom and soon realized it was Paul Bern. She ran out of the bedroom and towards the stairs. She then saw a different ghostly figure tied to the staircase. Although she couldn't determine the gender, she assumed it was her or Jay Sebring. She also noticed the spirit had a slit throat. Tate called it a premonition. Little did she know, Paul Bern's ghost had possibly visited Tate as a warning.
On August 9, 1969, a pregnant Sharon Tate was staying at 10050 Cielo Drive in Los Angeles. It wasn't far from Sebring's home. But on this day, Sebring and other friends were staying with Tate while her director husband Roman Polanski worked in London. Unknown to Tate and her friends, they would become victims of Charles Manson.
Death at the hands of the Manson family
He had sent a group of his followers to break into Tate's home and kill everyone inside. Victims included: Sharon Tate, Wojciech Frykowski, Abigail Folger, Jay Sebring, and a man named Steven Parent. On the next day, Manson's followers killed a wealthy couple named Leno LaBianca and his wife, Rosemary. Did Sharon Tate see the ghost of Paul Bern? No one knows for sure, but she died a year after her interview with Richard Kleiner.
Since Harlow's death, people who have lived in the home afterward claimed to have seen the ghosts of both Harlow and Bern. Was the house cursed? It's easy to say no, but Jean Harlow, Paul Bern, Sharon Tate, and Jay Sebring all lived in the house and never lived long enough to enjoy any lengthy success.