Vanished!: 40-Years Later-Where is Cynthia Anderson?
What happened to Cynthia Anderson?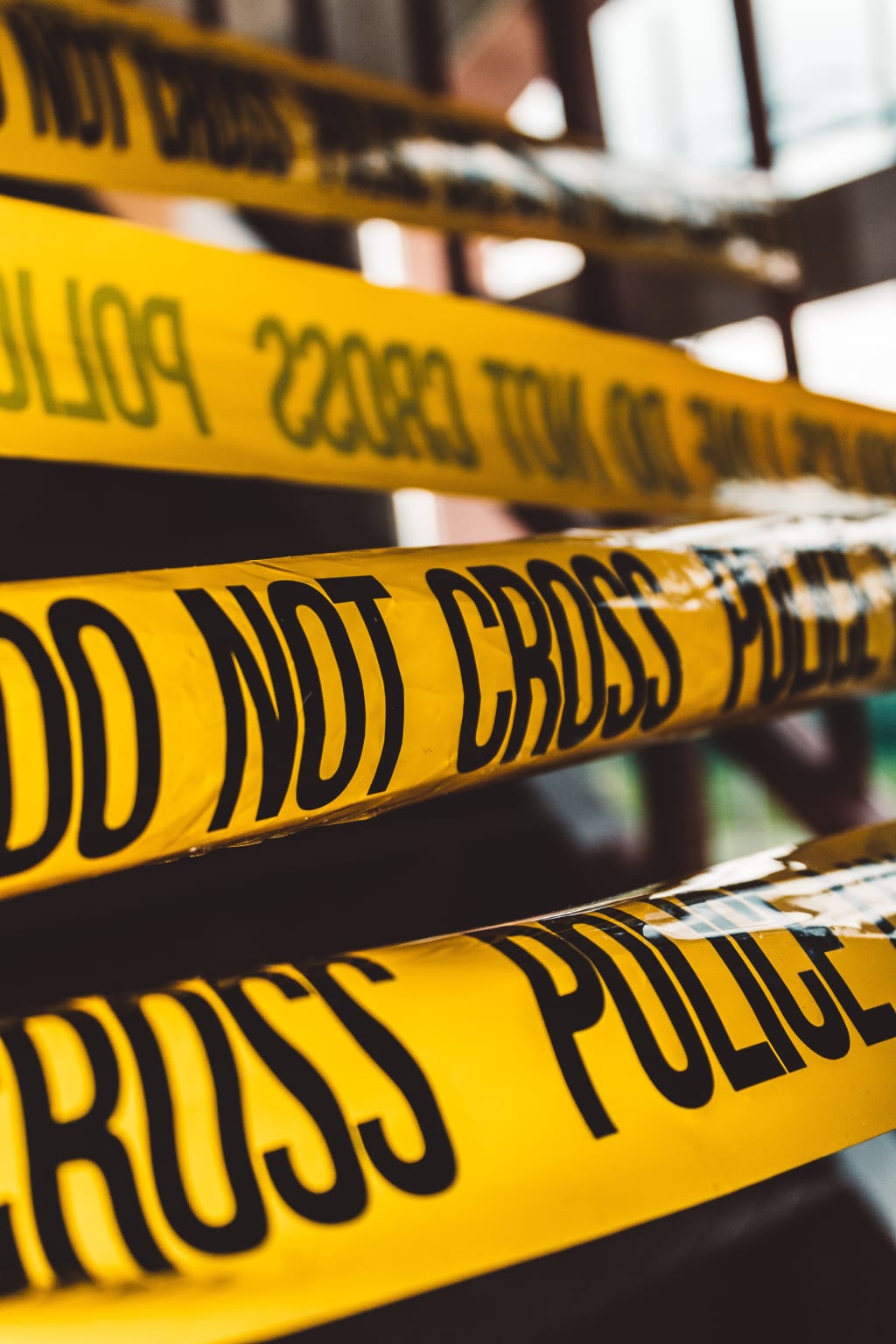 David von Diemar
Cynthia "Cindy" Anderson is at work when she hears a knock on the door. She stops what she is doing to answer. She looks to see who it is, it is a man she recognizes and she lets him in. The man starts to chase her and she is desperately trying to get away from him. Opening the door was the worst mistake she has ever made. He torments, abducts, and murder her. At that moment, she wakes up and realizes she is having another horrible nightmare. For the last year, she has been having nightmares that she is abducted by a man and murdered. Her sister remembers one morning as she was getting dressed for work, she overheard Cindy crying to their mom about the lucid nightmares she was having. Her mom tried to console her and tell her it was just an awful dream. Cindy cried in terror that "he murdered me, mom!"
At the time she went missing, Cindy was 20-years-old from a close-knit family. She lived in a strict devoted Christian fundamentalist community. She is attractive, obedient, friendly, and quiet. She had a boyfriend and they were looking forward to attending a Bible college together. At the time of her disappearance, she was excited about the new chapter approaching her life. She started spending more time on her makeup, her appearance and started dieting. She was looking forward to quitting her job in the following two weeks. She worked as a legal secretary at a law firm located in a strip mall in Toledo, Ohio. Her family says there is no indication that she would have run away. 40-years later the question still remains, where is Cynthia Anderson?
Events Before Her Disappearance
Cindy was unnerved by events that happened before she vanished. 10-months before, someone wrote on a wall in front of her office window, "I LOVE YOU CINDY BY GW" in big letters. The message disturbed Cindy and her coworkers. It appeared that the message was intended just for her. Ironically, her name was Cindy and it was written in direct view of her work desk. She did not know anyone with the initials of GW. The writing was not removed until six months later. A few weeks after, the message appeared again, "I LOVE YOU CINDY BY GW". The second message was much bigger and more visible than the first message. Thereafter, an unknown caller began calling the office harassing her. Fearing for her safety, her office advised her to lock the doors at all times, even during normal business hours. An emergency buzzer was installed at her desk to alert nearby businesses in the event she had an emergency.
Furthermore, a day before she disappeared, a client recalls that he came into the office to pay a legal balance. As he was paying, a call came in. Cindy answered and immediately hung up. The look on her face was the face of horror. The phone rang again, she answered and quickly hung up. The client asked her if everything was okay. She replied that she was fine and that someone had been calling the office lately. She assured him that everything was fine. The client felt disrupted when he left to go home. He called the police and requested that they check on Cindy to make sure she was safe. The client says from the look on her face, "someone scared the hell out of her".
August 4th, 1981
Cindy went to work as usual around 8:30 am. She was usually alone in the office during the morning hours. Witnesses note that she was seen around 9:45 am. Around noon, the lawyers who worked with her arrived at the office. There was no sign of Cindy anywhere. They called out for her and started searching for her. The lights were on and the door was locked from the inside. There was the smell of nail polish remover in the air. Usually, if Cindy was leaving the office, she put the phones on hold. The phones were not placed on hold. The romance novel she was reading was on a specific page. Upon inspection, the book was flipped to the most violent part of the entire novel. In the scene of the book, the woman is abducted at knifepoint. This gave the lawyers an eerie feeling that something was wrong and they called in law enforcement. There was no sign of a struggle, no goodbye note, and no hint of where she could be. Her car was still in the law office parking lot. Her keys and purse were missing. To this day, her social security number has not been used. She had a large amount of money in her bank account and it has never been touched. She was never seen or heard from again.
Shortly after her disappearance, a call came into the police station and a woman was whispering. She tells the officer that she wants to remain anonymous. The woman proceeds to tell the police that Cynthia is being held in the basement of a white house. There are two houses owned by the same family side by side. She goes on to advise that the parents are out of town and their son is holding Cynthia hostage. The police pressed the woman for more information and the address of the house. The woman is scared to provide any information and she hangs up. Later, she called back. When pressed again for more information, she abruptly hung up. The police searched for the houses and it yielded nothing. The man who wrote the messages on the wall came forward. He explained that the messages were meant for another Cynthia, not the one missing. No charges were ever filed against him. There was a maintenance man that also worked at the law firm. His initials were GW. He had keys and access to the building. He was questioned and no charges were filed against him.
No charges have ever been filed and the case remains a missing person case. Her family holds out hope that she is still alive.
If you have any information, please reach out to the Toledo Police Department.
Sources and Related Links and Information
investigation
About the author
🩺Philosopher🌻Freelance Scribe🕵🏽‍♀️True Crime✨Celeb Ghostwriter✨The Missing✨Investigation✨Podcast✨Researcher 🔺
https://thedrshakira.com/
Reader insights
Be the first to share your insights about this piece.
Add your insights