Unsolved: Who killed Amber Hagerman?
How the Amber Alert came into existence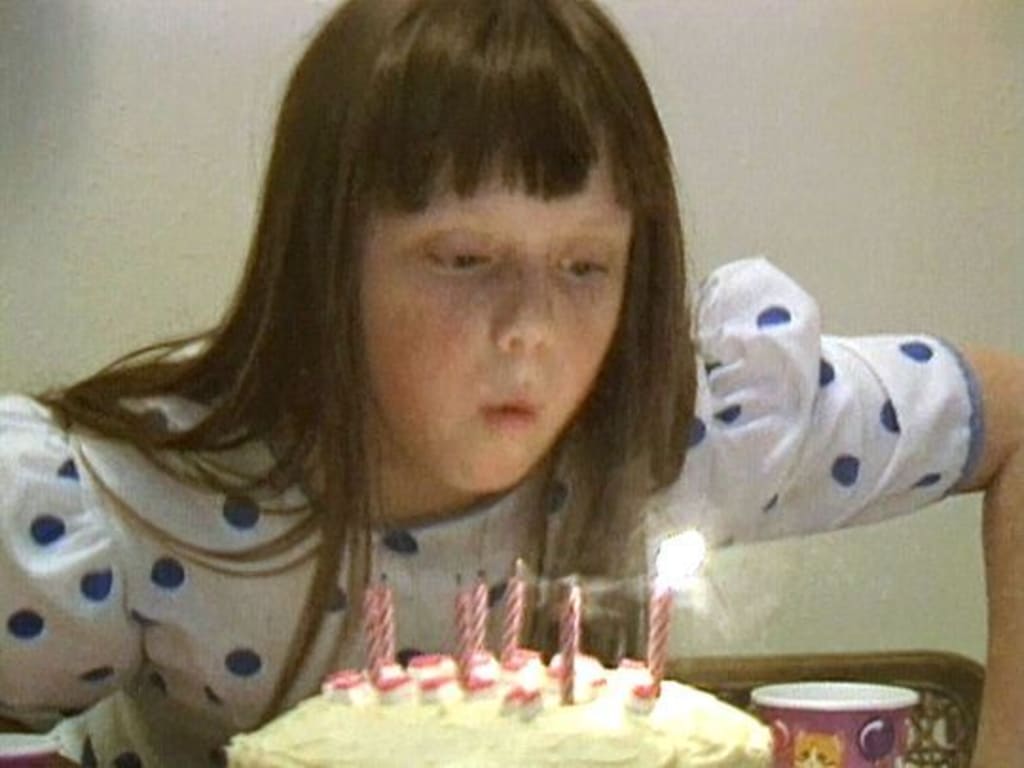 Amber Hagerman was murdered on January 13, 1996
One morning before I went to work, my cell phone buzzed like an oversized hornet. Obviously, it's important. I picked up my phone and saw an Amber Alert. My phone had told me that someone with bad intentions had snatched a child, pulled him into a car and had driven off into the darkness.
As I was driving along the highway, I saw a flashing road sign with the same Amber Alert I had received on my phone. Thankfully, the alert is cancelled because police located the missing child and safely returned him to his family. Someone had recognized the car and license plates from the Amber Alert and called the police.
It's hard to imagine life without an Amber Alert, but many people probably don't realize its origin. Unfortunately, it took the death of a sweet child many years ago to bring us the Amber Alert system.
Amber Hagerman is abducted and murdered
On January 13, 1996, in Arlington, Texas, a nine-year-old girl named Amber Hagerman and her five-year-old brother Ricky rode their bikes in an empty parking lot. After Ricky headed back to his grandparents' home, a man in a dark truck abducted Amber. According to Jim Kevil, a witness, she screamed and tried to fight back, but the man was too powerful.
Kevil said, "I saw her riding up and down," he added. "I saw this black pickup. He pulled up, jumped out and grabbed her. When she screamed, I figured the police ought to know about it, so I called them."
Authorities soon descended on the area trying to find the missing girl. Five days later, Amber's body was found in a creek. Someone had slit her throat. Donna Whitson and Richard Hagerman, Amber's parents, were devastated. They had hoped authorities would find their daughter alive. Several days after Amber's funeral, a woman named Diane Simone called a local radio station with a unique idea.
Why not broadcast child abduction information across the radio and television like weather reports? The idea caught on as local media and law enforcement worked out an idea to communicate information through radio and television when a child was kidnapped. The alert became known as the Amber Alert, named after Amber Hagerman.
During a 2016 radio interview, Amber's mother Diane wondered "What would have happened if we would have had the alert when Amber went missing. Could it have helped bring her back to me?" Since its inception, Amber Alerts have saved over 700 children. Here are two cases where an Amber Alert saved a child:
The Amber Alert has saved many children
June 2006: Katron Walker abducted his two sons from their grandparent's home. An alert citizen saw the Amber Alert and called authorities. Unfortunately, Walker murdered one of his sons, but authorities recovered the other one.
November 2005: A sex offender abducted a girl in Hialeah, Florida. The girl was rescued before her abductor committed suicide.
On April 30, 2003, President George W. Bush signed the Protect Act, which established the federal government's commitment to setting up a national Amber Alert system. The government sent grant money to the states to develop or improve on their alert systems to find abducted children.
Amber's murder remains unsolved
Despite all the attention about this case, police are no closer to solving it. They have received thousands of tips, but none have provided any significant clues to identify the killer. Texas law enforcement has sworn to find Amber's killer and bring him to justice.
Unfortunately, with no DNA, a weapon or anyone who can give an ideal composite of the killer, this case will remain unsolved unless someone with a conscience comes forward. With so much media attention on this case, I find it difficult to believe the killer has remained silent. Most likely he has confided in someone about this crime. Although the death of Amber Hagerman is a tragedy, her legacy will live on through the alert system named after her.
Reader insights
Be the first to share your insights about this piece.
Add your insights