Feb. 10, 1990 - days before Valentine's Day, seven people laid inside the Las Cruces Bowling Alley, victims of gunfire. This shooting resulted in the death of five people, three of them being children. Also injured in the shooting were three others. Two of those wounded were the owners daughter and granddaughter. Amidst the continued devastation, the massacre still remains unsolved.
Las Cruces was a rather safe place to live in 1990. Mass shootings had not yet become part of the American landscape. The bowling alley deaths tripled the amount of homicides recorded in 1989.
It was before 8:30am when two men burst through the presumably unlocked doors of the bowling alley. Wielding .22 caliber pistols, they ushered four women into a small office. Stephanie Senac, 34, her daughter Melissia Repass, 12, Amy Houser, 13 and Ida Holguin, 30, followed their command. Amy had been working at the bowling alley daycare, and Ida was the cook. Stephanie was the daughter of bowling alley owner Ronald C. Senac, Melissa his granddaughter.
As the two men emerged from the office, they found Steven Teran, 26, the bowling alley mechanic. With him, his two small daughters, 6-year-old Paula Holguin and 2-year-old Valerie Teran. Steven had given his two weeks notice, but unable to find a sitter, brought his children with him to work.
The family of three gathered with the others in the small office, and the two trespassers opened fire. Each victim suffered a shot to the back of their head, an execution-style slaying (Freudenthal). The men then stole several thousand dollars, and set the desk on fire.
The two gunmen fled the scene, and miraculously, Melissa made a call for help. In spite of her severe injuries, she was able to call 911. Melissa answered the questions of the dispatcher, and she was able to tell them that seven people had been wounded. She was also able to give brief descriptions of the men, state there was a fire, and lead police to the office.
"Please hurry … it hurts … I'm the only one conscious … I'm holding my mommy," Melissa says in the 911 call.
As first responders arrived on scene, the site was so chaotic that several of them believed it to be a drill. Las Cruces Police Department Det. Chuck Franco, with years of dedicated experience, was not prepared for the setting before him. Steven, Amy and Paula lay dead, and the other victims were in critical condition.
"As I went into the bowling alley I saw the little girl, the 6-year-old, and that's when I realized it wasn't a mock scene," says Det. Rose Marquez-Maese.
Valerie, the youngest of the victims, died shortly after arriving to Memorial General Hospital. Nearly a decade later, Stephanie passed due to complications from injuries suffered.
Ida and Melissa were able to give slight descriptions of the men from their hospital beds. Outside, law enforcement agencies were setting up road blocks. The hope was that these barricades would aid in the capture of the men responsible for the bloodshed.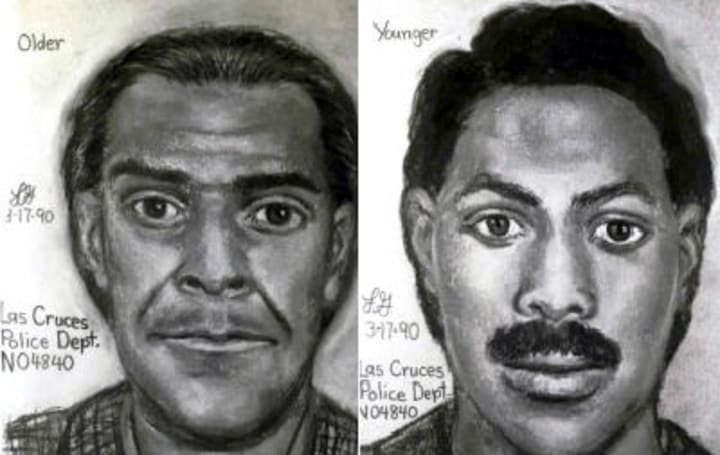 The suspects descriptions would be two Hispanic males, both with darker skin color. One man was between late 20's - early 30's, roughly 170 pounds, wavy hair, lighter eyes and no accent. The second offender was between late 40's - early 50's, around 140 pounds, thin salt-and-pepper hair, dark eyes, and a slight Spanish accent (Freudenthal).
During the residual effects, police received more than 50 calls an hour on their tip line, but none yielded true leads. Detective Marquez-Maese believes the men were part of the community, and may have had help hiding. She also believes that the men stayed in the neighborhood for some time, laying low and avoiding the detection of authorities.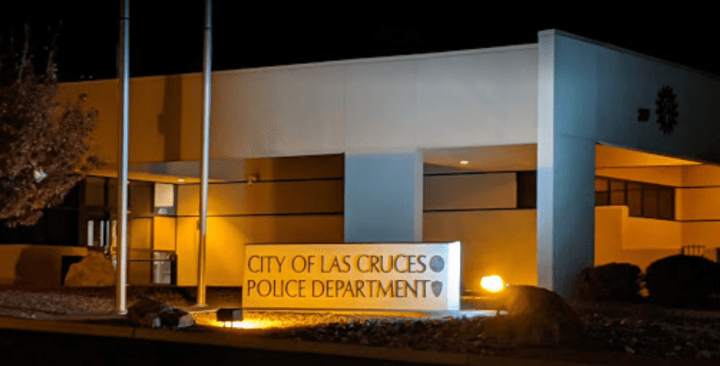 "I feel hopeful that someone is out there that does know a little bit or a whole lot about the case... I urge them to please come forward. Everyone needs closure in this... we need to find out who did this." said Marquez-Maese.
Now, in 2021, there is still a reward for anyone who has information that leads to the capture of the killers. There is $30,000 awaiting anyone who can help identify the shooters. Anyone with leads or tips can contact the Las Cruces Police at (575) 526-0795. Tips can also be provided through the Las Cruces Crime Stoppers app, "P3 TIPS." At the time of publishing, the app could be found on both Apple and Android app stores.
Works Cited
Freudenthal, Bethany. "The Las Cruces Bowling Alley Massacre Happened 30 Years Ago - Will It Ever Be Solved?" News, Las Cruces Sun-News, 9 Feb. 2020, www.lcsun-news.com/story/news/local/2020/02/09/las-cruces-bowling-alley-massacre-unsolved-30-years-later/4700803002/.
Sun-News. "Las Cruces Bowl Massacre Still Unsolved; $25,000 Reward for Information." News, Las Cruces Sun-News, 9 Feb. 2019, www.lcsun-news.com/story/news/local/2019/02/09/las-cruces-bowl-massacre-still-unsolved-25-000-reward-information/2818610002/.