'Triple Murder Over Hair Weave'
Pregnant Girlfriend and Boyfriend Killed Over Hair Extensions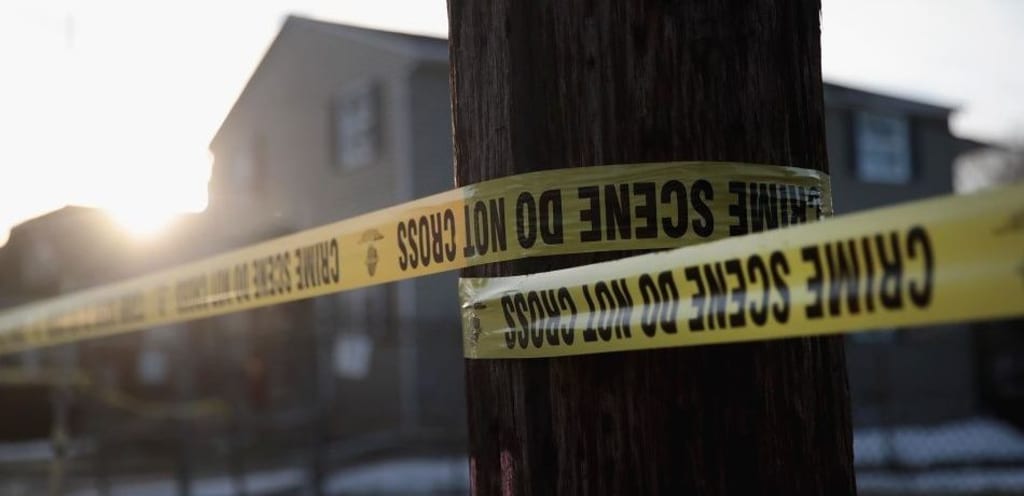 Shelby Isaac, 18, shot and killed Eddie Tate II, his girlfriend and their unborn child on January 22, 2016 in the block of Westchester Circle at Sycamore Lake Apartments parking lot. Once authorities arrived on the scene, they discovered Tate stretched out on the pavement with multiple gunshot wounds. He was pronounced dead at the scene. Tate's girlfriend, Edwina Thomas, was rushed to the hospital in serious condition and later died. She was six to eight weeks pregnant.
According to WMC Action News 5 staff, Tate and his cousin had an active hair business named "Virgin Hair 4US." They carried extensions and wigs between $50 and $250. Defense Attorneys believed and theorized that Isaac previously purchased two bundles of hair extensions the day of Eddie and Edwina's death. Isaac later contacted him again to buy additional hair weaves. DNA forensic results show Isaac's fingerprints on a receipt inside Tate's car. The receipt was time stamped at the time.
On February 5, judge James Lammey issued a warrant for Shelby Isaac for three counts of first degree murder. Victoria Seay was the first suspect arrested in connection to the triple murders. Seay faces separate charges from Isaac for being an accessory to murder after the fact. Once Shelby was taken into custody, the documented arrest affidavits Seay informed police that she watched Isaac shoot Tate and his pregnant girlfriend, then drove away from the complex. Additional witness stated that a woman matching Isaac's description had been seen robbing Tate after shooting him and taking money from his pockets.
During court time hearing, the three murder charges against Isaac were dismissed, due to lack of evidence with no probable cause. That same day, a grand jury indicted Isaac on three counts of first-degree murder. During opening statements, prosecutors described Mr. Tate dying on the cold concrete in his own puddle of blood and Thomas dying at the hospital fighting for both fighting for both her life and the life of her child. She was only six to eight weeks pregnant. During the trail prosecutors argued Isaac had met with Tate before the killing and brought $250.00 worth of weaves and set up another meeting under the impression that she intended to buy more.
Once Tate pulled up at the apartment with his pregnant girlfriend, Isaac opened fire on the two couples. "She lured that man to his death," Assistant District Attorney Gavin Smith told the jury. A bystander, Gary Dotson, told police he saw Isaac with a wad of cash and blood on her clothes.
"We know that she took the time to pull out a gun; she took the time to extend her arm and point it at these people," Smith said. "She knew exactly what she was doing when she brought a gun to that meeting and opened fire on the couple."
Defense attorney Lauren Fuchs argues that there isn't any physical evidence connecting Isaac to the murders. Defensive Attorneys on both sides argued with one another over evidence of cellular devices. The defense argued that prosecutors didn't hand over information about a phone in enough time to investigate.
Once judge James Lammey read the first guilty count of second-degree murder, Isaac collapsed. She had to be carried out of the courtroom. Witnesses could hear her screams outside the courtroom. On November 19, 2016, Isaac was charged and found guilty of two counts of second-degree murder, one count of reckless homicide and one count of criminally negligent homicide. Shelby Isaac was sentenced to thirty years in Tennessee Prison for Woman. Release date is September 2, 2045 with possible for parole June 20, 2041. (Tennessee Felony Offender Information).
#Crime #TripleMurder #ShelbyIsaac #WMCActionNews #Guilty #Tennesseeprison #Reckless #Homicide #Hairweavekiller