Tragedy Strikes Michigan State University as Gun Violence Claims Three Lives, Police Report
Community in Mourning as Investigation into Michigan State University Shootings Unfolds.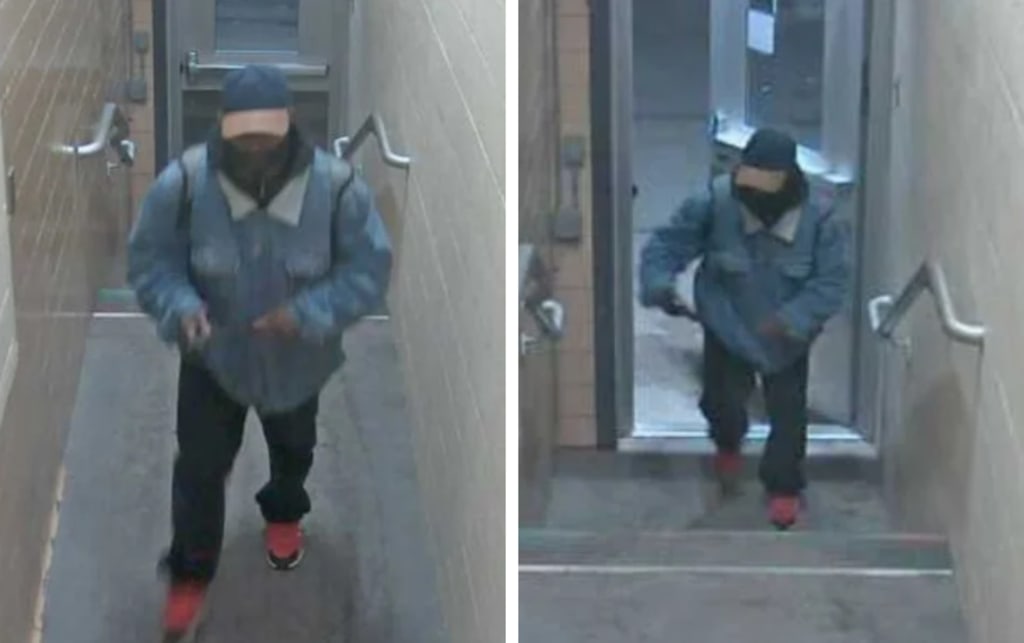 Michigan State Police released a photo of a suspect in two shootings on campus
Michigan State University's police department confirmed on social media that the mass shooting on Monday night resulted in three fatalities and that five victims have been transported to the hospital. In an update at 11:45 P.M., the department announced that all campus activities, including athletics, classes, and campus-related activities, have been canceled for 48 hours. The department also advised people not to come to campus the following day.
Multiple People Injured in Shooting at Michigan State University, Police Release Photos of Suspect
In an update at 11:30 P.M., MSU Police and Public Safety Interim Deputy Chief Chris Rozman confirmed that five people were shot at two different locations on Michigan State University's campus on Monday night. The first shooting was reported at Berkey Hall at 8:18 P.M., and multiple police units arrived on the scene within minutes to find multiple victims. The police have released two photos of the shooting suspect.
The second shooting occurred at the student union, where additional people were shot. According to Rozman, five people were transported to Sparrow Hospital, with some suffering life-threatening injuries. A spokesman from the hospital confirmed that they received five patients, but did not provide any information on their conditions.
Rozman stated that the police are looking for one suspect, a black male who is shorter in stature and wearing red shoes, a jean jacket, and a baseball cap.
Around 10 P.M. on Monday night, a sheet appeared to be covering a body on a sidewalk near the MSU Union following the shooting. John Foren, a spokesman from Sparrow Health System, confirmed that five people had been transported to the hospital, but did not release their conditions.
MSU police reported at 10:54 P.M. that they were still searching for the suspect and that the shooting scene was still active.
Michigan State releases description of suspect in reported shootings
At approximately 10 p.m. on Monday night, MSU police announced on social media that they were searching for a short male with a mask in connection to the reported shootings on campus. The department also stated that they were still receiving multiple calls reporting an active shooter on campus, and that as of 10:04 p.m., "a person is actively shooting at the East Lansing campus.
One body bag could be seen on the ground outside of the north side of MSU union on Grand River.
Ben Finkelstein, a senior, said he was sheltering in place in his room at at 1855 Place.
"I don't think I've ever been this scared," he said. "I've been listening to the police scanner for an hour."
Finkelstein said he was hiding under a pile of dirty laundry in his first floor room. He closed all of his blinds and turned off his lights.
"It's far too late for this to be called a wake up call," he said. "The sad truth is I doubt we're going to be the last. Other than that, I'm praying for everybody."
A line of 10 ambulances was waiting outside the Broad Art Museum. Victims are currently being transported to Sparrow Hospital, university police said.
They added that Brody Snyder/Phillips, Mason, Abbot, Landon and Berkey halls as well as the MSU Union have all been cleared or secured.
East Lansing Public Schools canceled classes Tuesday. A group of people, including a State Journal reporter who had been attending a Board of Education meeting in the high school auditorium were ordered by East Lansing police to shelter inside the high school auditorium.
The Michigan State University police reported a second shooting occurred at IM East in the 800 block of E. Shaw Lane on campus around 9:25 p.m., about 50 minutes after the first reported shooting at Berkey Hall on E. Circle Drive.
A lone suspect is believed to be on the loose on campus; students and staff are advised to continue to shelter in place. MSU's campus is now quiet as dozens of officers patrol carrying long guns, and red and blue lights illuminate the area around the MSU Union building at Abbot Road in East Lansing.
MSU police order students, staff to shelter in place for shots fired report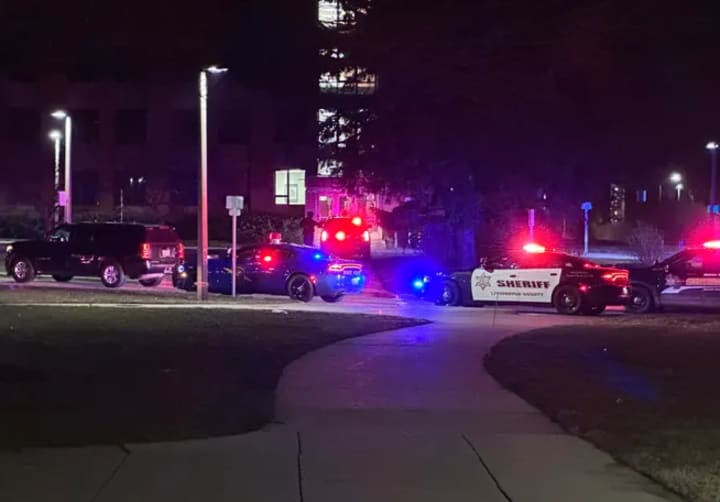 — EAST LANSING — A suspect in a reported shooting on Michigan State University's campus is "believed to be on foot right now," according to a post on social media about 9:16 p.m. by university police.
In an alert sent shortly after 8:30 p.m., the university's police department alerts by text, email and phone that read" "MSU Police report shots fired incident occurring on or near the East Lansing campus. Secure-in-Place immediately. Run, Hide, Fight.
Reader insights
Be the first to share your insights about this piece.
Add your insights