Toyin Salau a Black Lives Matter activist who said she was Sexually Assaulted found Dead
She was very Passionate about Systemic Racism and Police Brutality in the United States against Black People. She spoke in many Protests since the Killing of George Floyd by an officer of the Mineapolis Police. Last week she tweeted that she was sexually molested by a Black man. Police declared her missing and later found her dead body
Oluwatoyin Salau found Dead
The City of Tallahassee Police Department issued a missing person report on June 9th, 2020 asking the general public to help them with any information about the whereabouts of Oluwatoyin "Toyin" Salau. Toyin as her friends call her was young-19 years old, very talented, and articulate, an active and vocal member of the Black Lives Matter movement. BLM attracts large membership from young people and middle-aged Americans disgusted with systemic injustices and racism in America particularly in the law enforcement arena of Police Departments across the United States. Minorities are often profiled and may be pulled over for unspecified reasons for no just cause. Some minorities have become victims of police brutality and many have paid with their lives.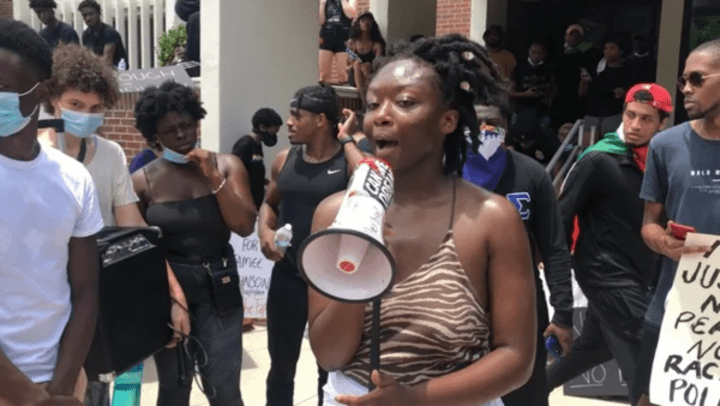 Toyin agonized so much about the state of affairs with continuing racism in America based on one's skin color. She once wrote, "At the end of the day, I cannot take my f*****g skin color off,"everywhere I f*****g go, I am profiled whether I like it or not... So guess what? I'm gonna die by it. I'm going to die by my f*****g skin. You cannot take my f*****g blackness away from me."
The recent series of killings of Blacks in America by the Police in Minneapolis, Kentucky, and Atlanta, have given rise to nationwide protests across the United States and the world. Toyin Salau has been involved in many of these protests under the Black Lives Matter movement which many people now regard as the new but unofficial, Civil Rights Movement for Blacks in America.
Toyin and tens of thousands of young blacks and other minorities, as well as young whites, are fed up with the covert status quo of systemic injustices, inequality and double standards in America, many have sworn to continue protesting until they see changes in American Society. Toyin is very dedicated to this cause. Carney one of Toyin's close friends from high school said Toyin is a very resourceful person, she taught herself how to sew, paint, and design her own clothes. She also said that Toyin "had so many dreams and she never gave up, but she'd endured a tremendous amount of pain, too" Carney added.
Another friend of Toyin said, "Toyin was very passionate, she was very vocal, very loving, and spiritual, very caring, she was like a light in a dark room" said Danaya Hemphill.
Oluwatoyin spoke in a recent event in honor of a Black Trans Gender man who was killed by the Tallahassee police last month. She "reciting the names of people who had been killed by the police, including Tony McDade of Tallahassee and George Floyd of Minneapolis. She said she does not want their deaths to be in vain and urged many Blacks and their supporters to join in the protest against police brutality.
Toyin told the audience that her goal is not to divide but unite people against police brutality committed against Black Americans. She has a passion for modeling and modeling Photographers have often sought her out to model for them. Carney said, "Her beauty was so radiant, and modeling for her was so effortless, adding, "She was very calm and gentle."
Toyin was last seen on June 6, and she disappeared after she tweeted that she had been sexually assaulted. Her tweet stated, "Anyways I was molested in Tallahassee, Florida by a black man this morning at 5:30 on Richview and Park Ave. The man offered to give me a ride to find someplace to sleep and recollect my belongings from a church I refuged to a couple days back to escape unjust living conditions"
On her second tweet, Toyin said, "All of my belongings my phone my clothes and shoes are all assumedly at the church where I've been trying to track since I sought spiritual guidance/ refuge. I will not be silent."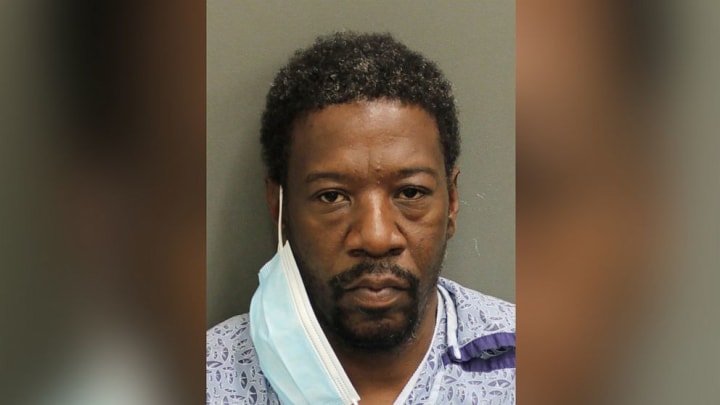 A suspect has been arrested in the death of Oluwatoyin and another Tallahassee lady Victoria Sims, 75 who also disappeared in the same period. Information the police received led them to the house of Aaron Glee Jr. located in Southeast Tallahassee where the dead bodies of Oluwatoyin Salau and Victoria Sims were discovered. The suspect Aaron Glee Jr 49, had left his home in Tallahassee and fled to Orlando where he was captured. He has been charged with murder and kidnapping. This is so sad that the life of this talented young woman was taken away, may Toyin's soul Rest in Peace.
If you like my stories please share thank you!