Top 10 Criminal Defense Attorneys in Sherman Oaks
Sherman Oaks Criminal Defense Attorneys are legal professionals who specialize in defending individuals facing criminal charges across California. These attorneys have been carefully selected based on their experience, reputation, and track record of success in defending clients facing criminal charges. Whether you are facing a DUI, drug possession, or a more serious offense, these attorneys have the knowledge and skill to provide you with the best possible defense.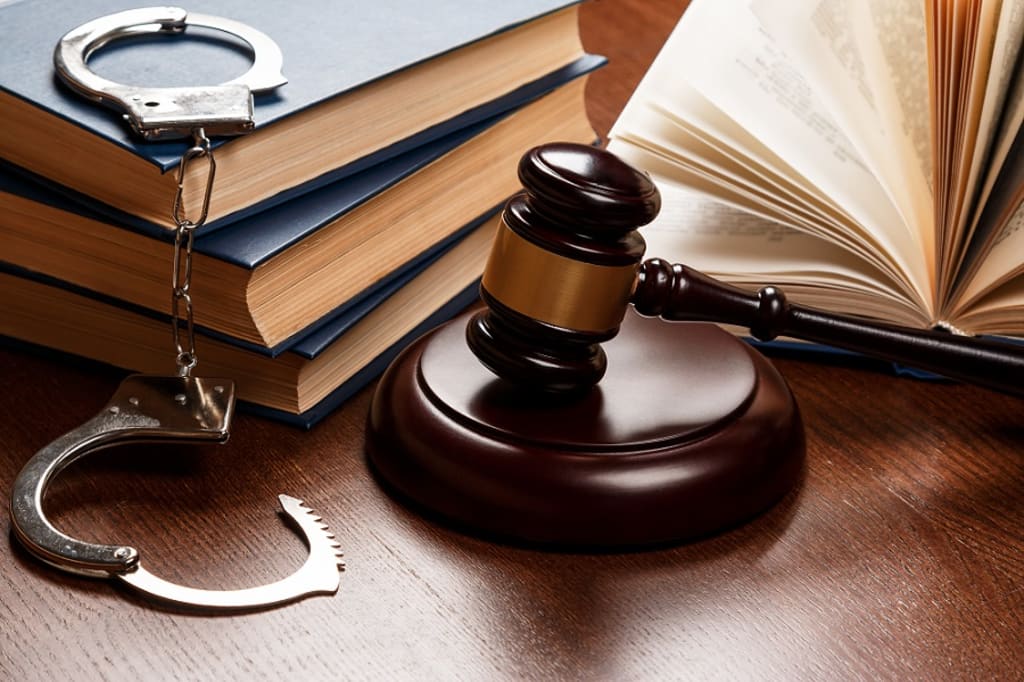 In this list, you will find the top criminal defense attorneys in Sherman Oaks, including their contact information, areas of expertise, and more. With their help, you can rest assured that you will receive the best legal representation in your criminal case.
Welcome to our list of the top 10 criminal defense attorneys in Sherman Oaks. These attorneys have the knowledge and experience to represent clients in a wide range of criminal cases, including DUI, drug possession, assault, and more serious offenses.
They will work with you to develop a strong defense strategy and help you navigate the criminal justice system. Whether you are facing a misdemeanor or a felony, a criminal defense attorney in Sherman Oaks can help protect your rights and fight for a favorable outcome in your case.
Cyrus S. Tabibnia
Cyrus S. Tabibnia is an accomplished criminal defense attorney with 17 years of experience. He has extensive knowledge of the legal system, honed his skills in representing different criminal cases, and has a deep understanding of the legal process.
A Sherman Oaks-based attorney, he serves clients throughout California and is the founder of his law firm which has gained a reputation for providing specialized defense for those facing criminal charges. His extensive experience, knowledge, and commitment to the field of handling all types of criminal cases, including drug crimes, expungement, fraud, gun crimes, internet crimes, sex crimes, theft, and violent crimes make him a well-respected legal expert and a valuable resource for anyone facing criminal charges.
David Chesley
When facing criminal charges, David Chesley is a highly respected and accomplished criminal defense attorney who offers exceptional representation in a wide range of cases, including DUIs, DWIs, sex crimes, violent crimes, and fraud.
He is a member of the American Bar Association and the National Trial Lawyers, has earned the title of Super Lawyer and National Trial Lawyers - Top 100 Trial Lawyers, and is dedicated to providing personalized attention and open communication to his clients. He is committed to working tirelessly to secure the best possible outcome and fighting for his client's right to a fair defense and freedom.
Paul Samuel Geller
When facing criminal charges in Southern California, it is crucial to have a defense attorney who understands the local legal system and can provide expert guidance. The Law Offices of Paul S. Geller, with multiple offices throughout the Los Angeles area, including small cities like La Puente City, offer just that.
As a criminal defense attorney, DUI lawyer, and former Los Angeles Deputy District Attorney, Paul S. Geller has the knowledge and experience to effectively defend your rights. He and his team go above and beyond to provide personalized attention and dedicated representation in each case they handle. With over 20 years of experience in criminal law, Mr. Geller has successfully handled thousands of cases, making him a trusted and skilled defense attorney.
Phil Hache
Phil Hache is a reputable criminal defense attorney who has been recognized by SuperLawyer magazine as a "SuperLawyer" in 2020 and 2021, a "Rising Star" in 2015, 2016, 2017, and 2018, and a "Top Attorney" by Pasadena Magazine in 2010, 2014, and 2016.
He has extensive experience in representing clients in California state and federal criminal matters, including misdemeanors and felony charges, and has been trained in forensic toxicology to handle DUI and drug-related offenses. He has a history of getting charges dismissed and achieving favorable dispositions for his clients. He is dedicated to providing the best defense possible by thoroughly investigating cases.
Jeremy Ian Lessem
Jeremy Lessem, a criminal defense attorney, grew up in a legal background and has been exposed to the courtroom at a young age. After graduating from the University of Michigan Law School, he began his career in civil litigation but switched to criminal law in 2004 by joining his father's firm.
He is known for being skilled, dedicated, and aggressive in protecting the rights of the accused. He believes in giving personal attention to clients and works tirelessly for them. He is currently a Co-founding partner of Lessem, Newstat & Tooson, LLP, and practices both criminal defense and civil litigation.
Ardalon Fakhimi
Ardalon Fakhimi is a well-known DUI and criminal defense lawyer and the founder of the California Criminal Defense Center. He has offices throughout Southern California and specializes in DUI defense, Domestic Violence defense, and other drug-related offenses.
He has prior experience as a designated defense attorney in various courtrooms, including felony, misdemeanor, and domestic violence courts. He is a member of several nationally recognized DUI defense organizations and stays current on changes in DUI law. He is an active member of the DUI legal community.
Michael Aaron Goldstein
Michael A. Goldstein is a criminal defense attorney admitted to the State Bar of California and the Central and Southern Districts of the United States District Court. He has extensive experience representing clients in both State and Federal courts and has handled over 1500 criminal cases, including major narcotics, assault, DUIs, homicide, and complex fraud or regulatory matters for corporate clients.
He has represented a diverse range of clients including musicians, doctors, lawyers, athletes, entertainment executives, career criminals, and foreign nationals. He is a member of the Los Angeles Criminal Courts Bar Association, served as its president in 2014, and currently sits on its Board of Directors. He is known for his creative approach and has helped musicians and athletes tour and work internationally.
Hagop Kuyumjian
Hagop Kuyumjian is a criminal defense attorney with over 10 years of experience and the founder of The Kuyumjian Firm in Los Angeles. He specializes in criminal defense and represents clients throughout Southern California facing charges such as domestic violence, gang crimes, sex crimes, DUI, drug offenses, assault and battery, juvenile crimes, murder and manslaughter, and probation violations.
He understands the impact of a conviction and provides aggressive representation and a personalized approach to help reduce the consequences for his clients. He creates effective strategies to fight charges and preserve freedom.
David R. Greene
David R. Greene is a highly accomplished attorney and founding partner of Dignity Law Group, APC, in Los Angeles San Fernando Valley. He has been recognized as a Superlawyer for 7 consecutive years (2016-2022).
He is well-versed in multiple legal areas including criminal defense, DUI, landlord-tenant, employment, business, and entertainment law, and represents clients throughout the Los Angeles metropolitan area. He is an experienced litigator and has a proven track record of success in complex cases at the state and federal court levels.
He is an expert in DUI laws and is certified in administering standardized field sobriety tests and observing vehicle violations. He is also dedicated to professional education and frequently gives lectures on legal topics at events and continuing legal education courses.
Brian Hurwitz
Brian Hurwitz is a highly accomplished attorney at the Hurwitz Law Group, Inc. who specializes in criminal defense, DUI, and personal injury law. He serves clients in Hollywood, Los Angeles, Pasadena, Santa Monica, Burbank, Glendale, Long Beach, Beverly Hills, Malibu, and downtown Los Angeles.
He understands the impact criminal charges can have on his client's futures and takes an aggressive approach to protect their rights. He is experienced in restraining orders, DUI, sex crimes, drug crimes, and domestic violence cases. He also handles personal injury cases and expunged criminal records.
He has received multiple awards for his outstanding performance, including Lead Counsel Verification, Avvo Clients' Choice Award, a "Superb'' rating from Avvo, and inclusion in The National Trial Lawyers: Top 100. He holds the highest peer rating of AV Preeminent* from Martindale-Hubbell for his high ethical standards and successful results.
Last But Not Least!
The top 10 criminal defense attorneys in Sherman Oaks are highly skilled and dedicated professionals with a deep understanding of the legal system. They are known for their aggressive approach, expertise in various areas of criminal law, and commitment to their clients.
They have a proven track record of success and can provide the best possible defense for any criminal charges, including DUI, sex crimes, drug offenses, and more. If you are in need of legal representation in Sherman Oaks, look no further.
Reader insights
Be the first to share your insights about this piece.
Add your insights