Top 10 Criminal Defense Attorneys in Riverside County
Are you under investigation or already charged with a crime in Riverside County? It may be time to contact a criminal defense attorney. Skilled and talented attorneys are dedicated to defending your rights, liberty, and freedom when facing prosecution.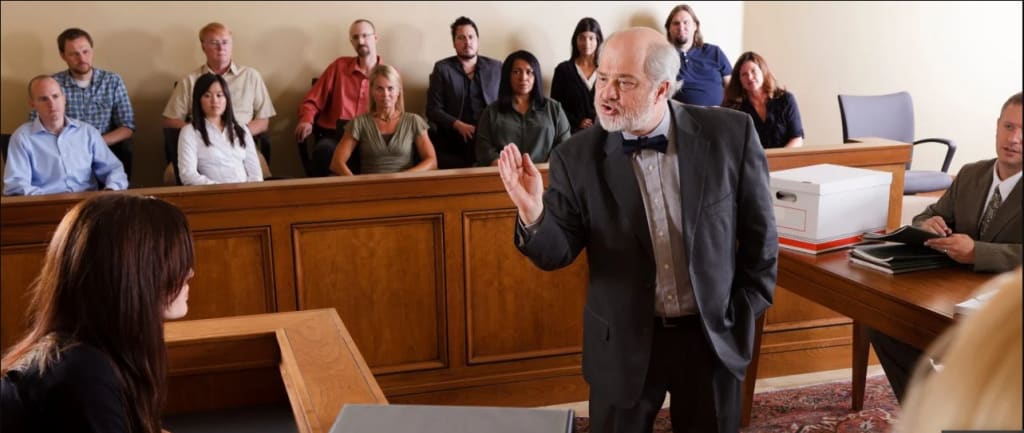 These professional Riverside criminal defense lawyers are here to help you build a strong defense if you've been charged with Violent Crimes, Drug Crimes, Sex Crimes, White Collar Crimes, or any Serious Felony or Misdemeanor offense in Riverside or San Bernardino Counties.
Here is the list of top 10 criminal defense attorneys in Riverside County. Take a Look!
Are you, or someone you know, currently being investigated by law enforcement? Or, have you been arrested for a misdemeanor or felony in the great state of California? If so, we encourage you to consider speaking with Riverside County criminal defense attorneys.
Read this section to find a suitable criminal defense attorney from this list.
Cyrus S. Tabibnia
As a highly skilled criminal defense lawyer with 17 years of experience serving clients in California, Cyrus Tabibnia has a deep understanding of the legal system and expertise in handling a wide range of criminal cases like robbery or burglary Having worked as a deputy district attorney and prosecutor, he is skilled in helping his clients achieve a "not guilty" verdict in various criminal charges, including drug offenses. With a reputation for excellence in Manhattan Beach, Tabibnia is dedicated to supporting his clients through the stressful and overwhelming process of facing criminal charges by providing clear explanations of the legal process and other defense services. If you have any question like; Should I take a lie detector test? If I believe I am innocent?
You can contact him.
Gregory H. Comings
Gregory H. Comings is a criminal defense attorney based in Riverside, California, who serves clients in the surrounding areas, including San Bernardino, Orange County, and Riverside. He received his undergraduate degree in Business from Cal Poly Pomona and his law degree from California Southern Law School. Comings is an active member of the National Association of Criminal Defense Lawyers, as well as the Riverside, Orange County, and San Bernardino Bar Associations. He has received an AV Preeminent® Rating™ from Martindale-Hubbell® and been named a "Top Lawyer" by OC Metro Magazine in 2006.
Rebecca O'Kray-Murphy
Rebecca O'Kray-Murphy is an associate at Davis & Wojcik, APLC. She holds a bachelor's degree from the University of Michigan and a juris doctorate from Wayne State University, where she served as co-chair of the Student Trial Advocacy Program and volunteered at the Free Legal Aid Clinic. In addition, she worked as a student research attorney with the Student Appellate Program. O'Kray-Murphy is licensed to practice law in California, Arizona, and Michigan and has experience handling a variety of cases, including civil proceedings, criminal cases, due process proceedings, and domestic violence cases.
Ambrosio E. Rodriguez
Ambrosio E. Rodriguez is a highly experienced criminal defense lawyer in Los Angeles with a unique perspective gained from over 13 years as a Senior Deputy District Attorney. He has extensive experience handling various types of criminal cases, including sexual assault and child abuse cases, and has tried numerous murder cases, including death penalty cases. Rodriguez holds a law degree from Georgetown University and has over 20 years of experience in criminal law. He uses his insider knowledge as a former prosecutor to protect the rights of the accused and build the best possible defense.
Graham D Donath
When in need of a compassionate yet aggressive criminal defense attorney, consider retaining Graham Donath. With expertise in a wide range of criminal cases, including assault and battery, DUIs, drug possession, child abuse, and murder, Donath is a member of the National Association of Criminal Defense Lawyers and a graduate of the University of California, Hastings College of the Law. He is well-equipped to handle all types of criminal cases and can provide the top-notch representation you need following an arrest. Don't hesitate to contact him for assistance.
Kiarash Feyzjou
When you hire Kiarash Followzjou as your attorney, you can trust that he will be there for you throughout every stage of your case. Followzjou has a focus on cases involving assault and battery, kidnapping, sex crimes, and probation violation, and is a member of the National Association of Criminal Defense Lawyers and the Association of Trial Lawyers of America. He received his Doctor of Jurisprudence from Pepperdine University's School of Law and is committed to helping his criminal defense clients receive minimal or no jail time. Followzjou will work tirelessly to present a convincing and persuasive argument on your behalf.
Lara J Gressley
As a dedicated criminal defense lawyer, Lara J. Gressley is committed to helping her clients find justice. With expertise in DUIs, check fraud, and embezzlement charges, and memberships in the Association of Trial Lawyers of America and the American Criminal Justice Association, Gressley is a top choice for legal representation. She has received numerous accolades, including the Super Lawyer and The Best Lawyers in America awards, and is available to assist clients anytime, day or night. If you need the help of a top criminal defense attorney, don't hesitate to contact Lara J. Gressley.
Paul J Wallin
If you are facing criminal charges, Paul Wallin is ready to offer the best legal defense possible. He has experience defending clients against charges including assault and battery, juvenile crimes, federal crimes, murder, child abuse, and drug crimes, and is affiliated with the National Trial Lawyers and the American Bar Association. With a degree from Pepperdine University's School of Law, Wallin has dedicated his career to helping those facing criminal charges. Regardless of the complexity of your case, you can trust him to advocate for your rights.
Alejandro Barraza Paez
Adhering to the principle that all accused clients are innocent until proven guilty, Alejandro Paez is dedicated to fighting for the liberty of his clients. He has expertise in handling felonies, misdemeanors, violent crimes, and DUIs, and is a well-respected criminal defense attorney. Paez received his legal education from the University of Colorado School of Law and is committed to providing his clients with the proper representation they need to defend their case.
Manuel Jess Barba
When you hire Manuel Barba as your attorney, you can trust that he will be there to support you throughout your case. With a focus on defending clients facing DUI and DWI charges, Barba is committed to providing the best possible defense. In addition to his legal practice, he is involved with organizations such as the National College of DUI Defense. Barba is a graduate of Western State University's College of Law and has been licensed to practice law since 1999. If you want a knowledgeable and experienced attorney to represent you, don't hesitate to contact Manuel Barba.
In The End!
No matter the reason for your initial consultation with a Riverside County Criminal Defense Attorney, it is important to know that you are not alone. You have an advocate helping you through this difficult time.
Riverside County Criminal Defense Attorneys will work diligently to help ensure your rights are protected and that you receive the very best defense possible. These Criminal Defense Attorneys are here to aid clients in need of legal assistance. They offer a full range of services tailored to fit your needs.
Reader insights
Be the first to share your insights about this piece.
Add your insights