Three Michigan Boys Still Missing After 10 Years!
Have Authorities Given Up On The Skelton Brothers?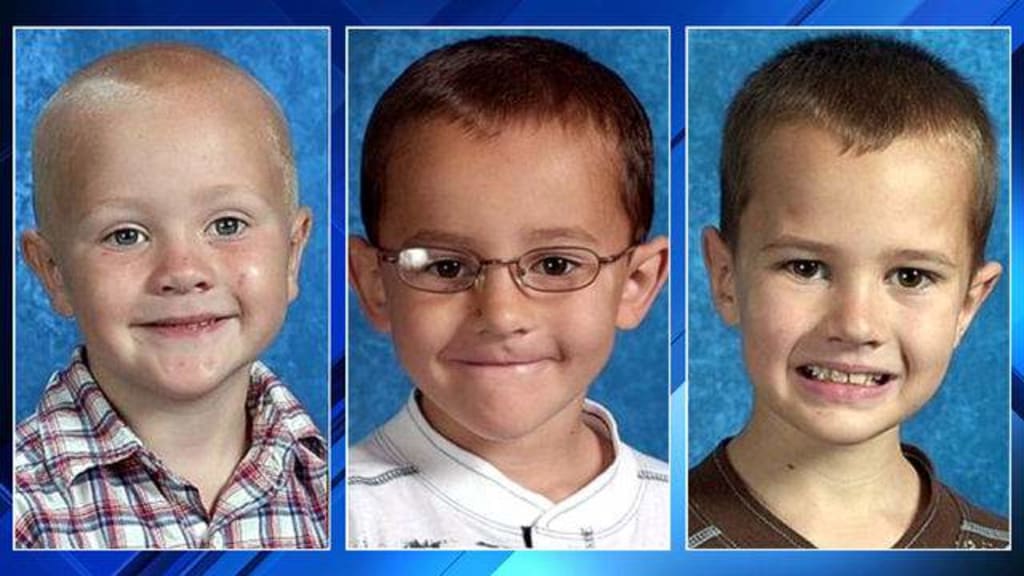 Three brothers, The Skelton Brothers, disappeared in late 2010 from Morenci, Michigan. The boys had left their mother's home to spend Thanksgiving with their father. They were never seen again. The father became an instant suspect. He refused to say where his sons were. And still does today.
Police and Investigators have pleaded with their father, John Skelton, on the whereabouts of his sons. He did at one point say that the boys were part of an underground sanctuary. He refused to say what or where it is. Maybe is just throwing up fog to try and blind the cops from a more sinister crime.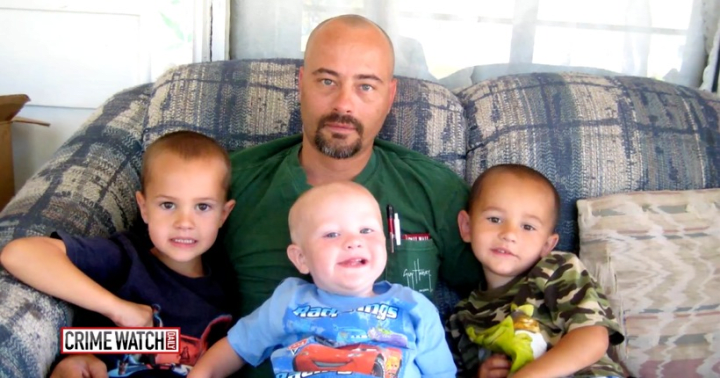 John Skelton is currently serving a 15 year sentence. He has yet to be charged with murder. His ex wife, the mother of the boys, stated a few years back that she has pretty much accepted the facts that her boys may not be alive. She believes John has killed them.
A reporter that has been on this story since the beginning told PEOPLE magazine, "Back when the boys were first missing, I followed search parties. There were about 500-600 people searching. Walking where ever they could get to."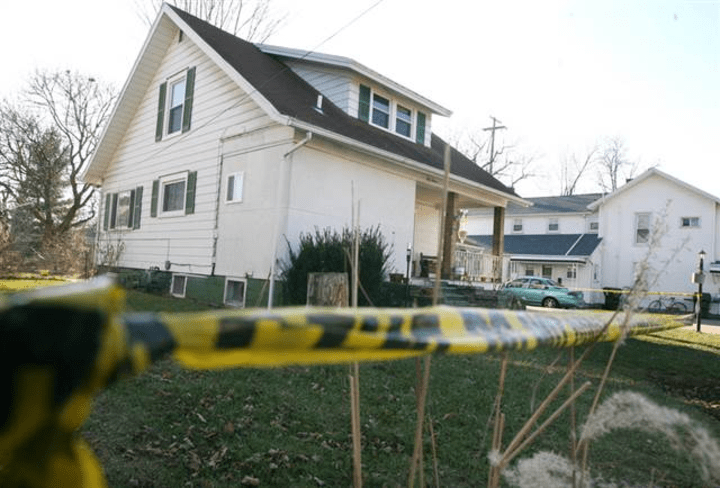 Unfortunately, the search came to no avail. The boys were still missing. Police have been searching for these three boys for years. The mother explains she believes their father killed them over a custody battle.
The search has spread from Michigan to all over the country. Recently there were bones found in Montana. They were suspected to be the remains of the brothers, but after DNA testing, it was found that it was not them.
The question remains of what does the father have to hide? Did he really kill his own sons? Or did he really give them to an amish family in another state? Then you question on if the amish people would one day see the missing posters, and being a faithful people would they return them?
Residents of Michigan have not forgotten the three brothers. It's a sad story that has hit the hearts and souls of The Great Lakes State. The police have scoffed at the idea of anyone else being involved with the disappearances. But without a confession or proof, they can't pin it on the Father.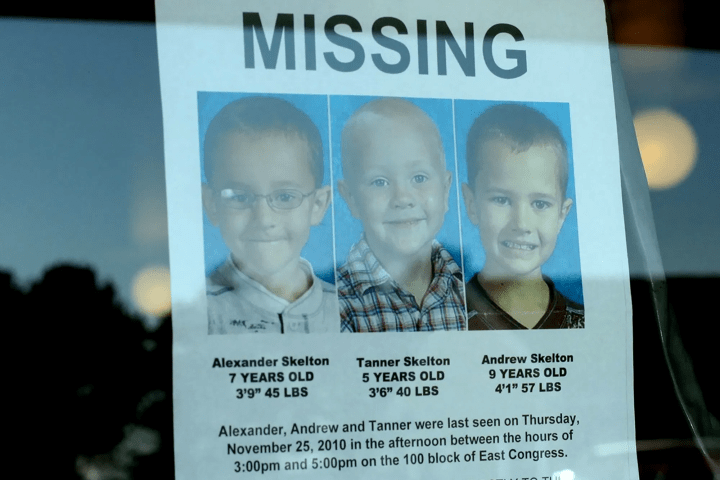 At this point, it would be a miracle for the boys to come home alive. Investigators created a new age progression picture for the boys and have sent it out to see if anyone has possibly spotted them or know them. At this time, the brothers would be in their teenage years.
It is said that John Skelton is up for parole this year. Will he receive it? I believe it would be a good idea if they don't let him have parole until he says where his sons are. And after they find them and bring them home, then he can be let out and properly charged. Until then, he can stay in jail.
Skelton could be let out this year in November. November is also the 10 year anniversary for the disappearance of his son's. It is said that his initial charge was for kidnapping which could carry a life sentence, but he took a plea deal. Which charged him for unlawful imprisonment. That's what gave him the 10 to 15 year sentence.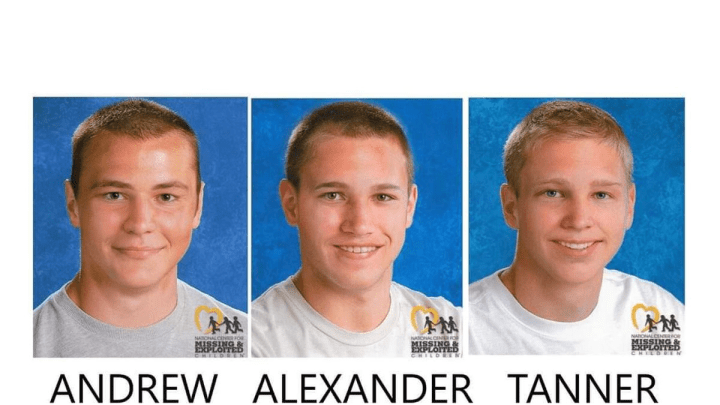 Whether it be finding them or finally being able to charge their father, these boys deserve justice. The mystery remains to be unsolved. Let's keep this case from going cold, so share this article and demand justice.