Thomas Silverstein- The Most Isolated Prisoner In U.S. History
Thomas Silverstein had no contact with the outside world for 36 years.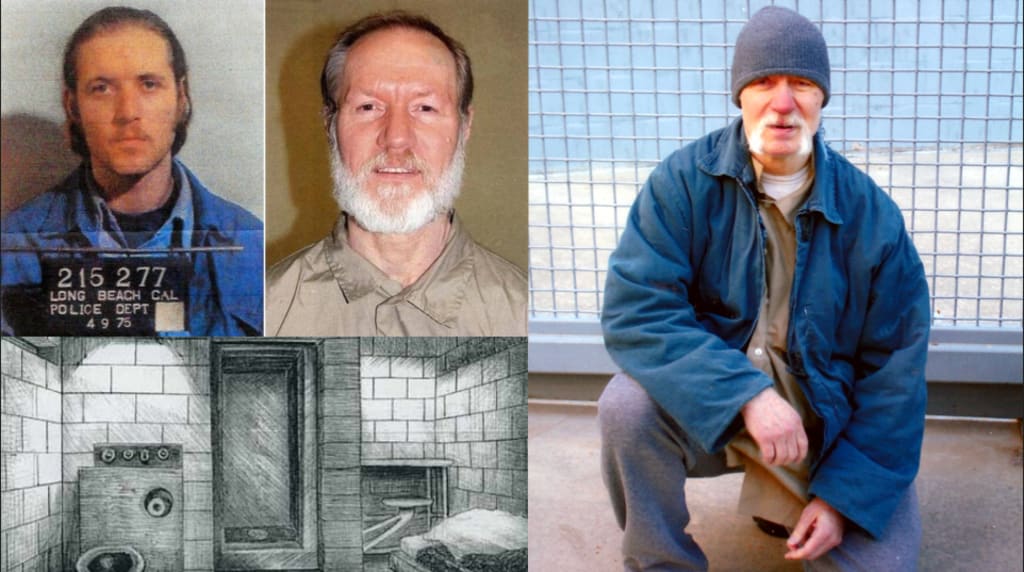 American criminal Thomas Edward Silverstein spent the remaining 42 years of his life behind bars after being found guilty of four different murders while incarcerated for armed robbery. For killing Correctional Officer Merle Clutts at the Marion Prison in Illinois, Silverstein was imprisoned for the final 36 years of his life in solitary confinement.
Silverstein stated that the three murders he committed were partly driven by the inhumane conditions in the prison system.
The Background
His mother, Virginia Conway, gave birth to him in Long Beach, California. Conway got a divorce from her first husband while she was pregnant with Silverstein in 1952. She then married Thomas Conway, whom Silverstein said was his real father. Four years later, Virginia got a divorce from Conway and married Sid Silverstein, who legally adopted her son.
As a child, Silverstein was shy, awkward, and often picked on in the middle-class neighborhood where his family lived. This was partly because his peers thought he was Jewish, which was not true. Silverstein's mother one day saw a bully named Gary walking home from school; she pulled him into her backyard and made her son beat him up.
Conway had started a cycle of violence that would never end, even though she didn't mean to.
Robbery
When he was 14, Thomas Silverstein stole a car and beat up a police officer. When he was sent to the California Youth Authority reform school, he said that all he learned was how to stand up for himself violently. He said, "I hated people in charge just as much as I hated bullies." When Silverstein got out of prison, he started using heroin.
Silverstein, along with his cousin and Thomas Conway, was arrested in 1971 for committing armed robberies to pay for his drug habit. The 19-year-old was sent to San Quentin Prison, but he was caught again in 1975 while on parole for two more armed robberies that netted him $11,000.
In 1977, he was given a 15-year sentence at the U.S. Penitentiary in Leavenworth, Kansas.
The Most Isolated Prisoner In American History
Silverstein joined the Aryan Brotherhood gang for protection at Prison.
In 1980, Silverstein was found guilty of killing fellow prisoner Danny Atwell. Atwell was said to have refused to be used as a "mule" to move heroin through the prison. He was given a life sentence and sent to the United States Penitentiary in Marion, Illinois, which was a high security prison at the time.
After it was discovered that the jailhouse informants who testified at his trial had lied under oath, the conviction was overturned in 1985. At Marion, Silverstein stayed in the "Control Unit," a form of virtual solitary confinement only utilized for inmates with severe "management difficulties" (those prone to violent and disruptive behavior).
The murder of Robert Chappelle, a member of the D.C. Blacks prison gang, was allegedly committed by Silverstein in 1981. Clayton Fountain and Silverstein were both found guilty, and Silverstein was given an additional life sentence.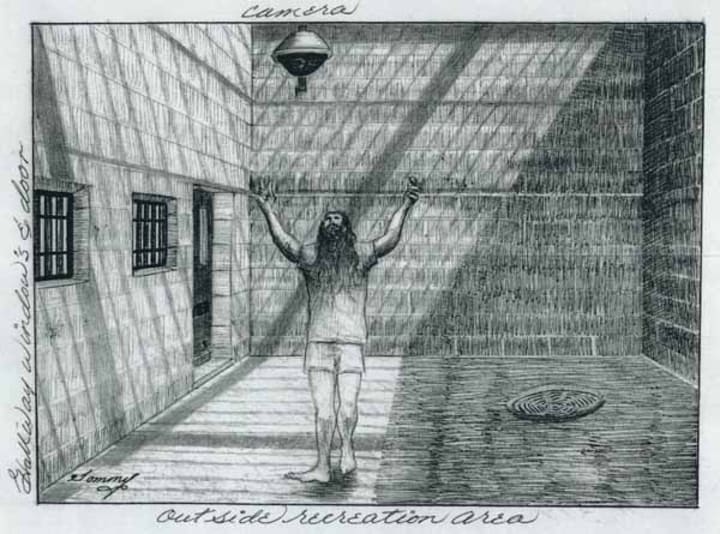 The Bureau of Prisons moved Raymond Lee "Cadillac" Smith, the national commander of the D.C. Blacks prison gang, from another prison into the control unit in Marion while Silverstein was on trial for Chappelle's murder. Prison logs reveal that Smith started attempting to kill Silverstein as soon as he entered the control unit.
"I tried to tell Cadillac that I didn't kill Chappelle, but he didn't believe me, and he bragged that he was going to kill me," Silverstein stated. Everyone knew what was going on, and no one did anything to keep us apart. "The guards wanted one of us to kill the other." Silverstein and Clayton Fountain killed Smith with improvised weapons, stabbing him 67 times.
Silverstein received another life sentence.
On October 22, 1983, he killed prison officer Merle E. Clutts by stabbing him to death after using a handmade key to release his handcuffs. Clutts was accused of tormenting him and damaging his artwork. As a direct result of Silverstein's murders, officials started creating the federal supermax jail at this moment.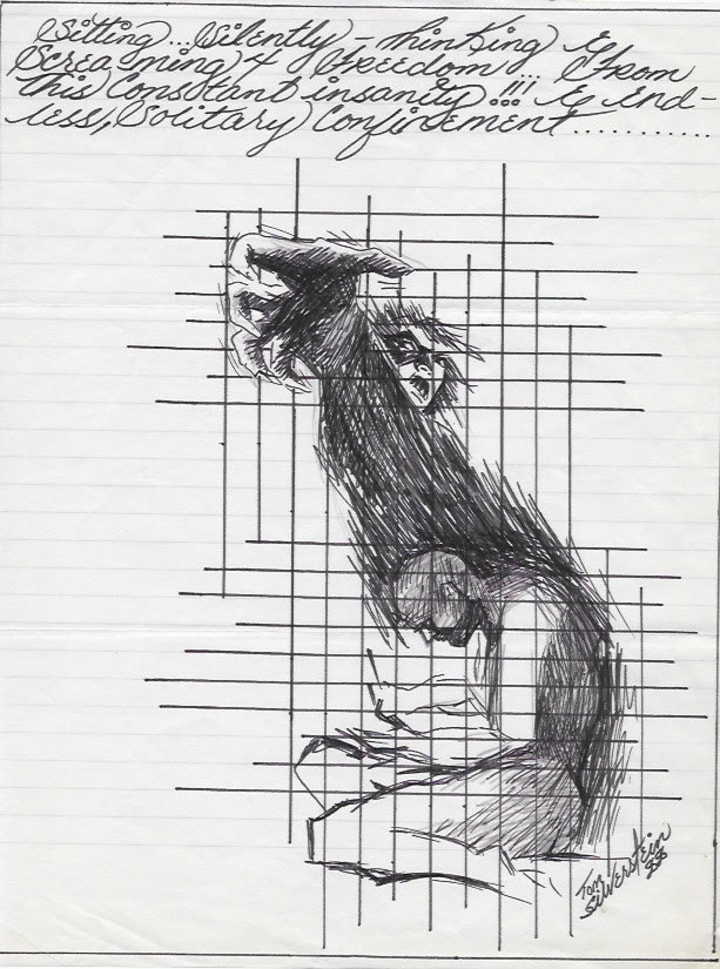 Silverstein was kept in solitary confinement with a ceiling light that was always on so that camera surveillance could continue without interruption. While his monthly phone calls were limited to two, his meals were delivered through a slot. He was moved to Florence, Colorado, in 2005.
The Director of the Bureau of Prisons, Norman Carlson, gave the directive that Silverstein should not have contact with other people at the ADX facility. At the time Clutts was killed, there was no federal death penalty for killing a guard. Silverstein was put in an 80-square-foot cell and locked up for 23 hours a day, with one hour to exercise in a cage.
After 36 years in solitary, Silverstein became seriously ill following heart surgery. Since the early 1980s, he had not been allowed any contact with the outside world, save for his brief stay at St. Anthony's Hospital in Denver, Colorado.
He died on May 11, 2019.
About the Creator
The goal is to give you daily stories that will have you hooked. This is majorly an extension of the Quora space; Rare Stories.
Subscribe, like, comment and remain blessed.
....xoxo
Reader insights
Be the first to share your insights about this piece.
Add your insights