This man terrified the FBI
"Snowy Silence: The Terrifying Abduction and Unraveling of Samantha's Fate"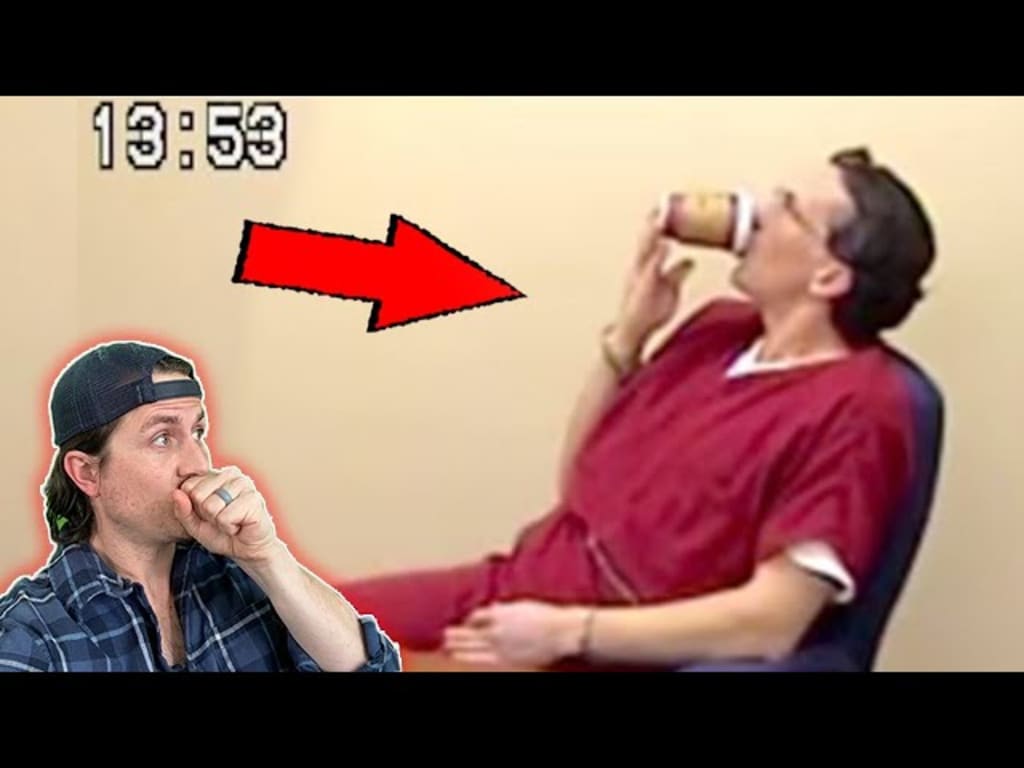 In Anchorage, Alaska, on a snowy day in 2012, a young man arrived at the Common Grounds coffee shop where he worked. Inside, he found a woman waiting for him in a small teal-colored building. Unbeknownst to him, something was amiss. He noticed things out of place and, to his dismay, discovered that all the money from the cash register was gone. Concerned, he called his boss.
The night before, Samantha, the young man's girlfriend and an employee at the coffee shop, had asked him to pick her up after her shift. However, when he arrived, Samantha was nowhere to be found. Puzzled, he thought she might have left with her father or a friend due to an argument they had via text message earlier that night. To ensure her safety, he went to Samantha's house, but her father had no knowledge of her whereabouts.
Worried, Samantha's father filed a missing person report when his daughter failed to respond to his calls and texts. The police discovered that Samantha had been robbed at the coffee shop, leading them to theorize that she had orchestrated the robbery and left voluntarily. However, the security footage from the night of the incident revealed a different story.
The grainy footage showed Samantha working alone in the kiosk, seemingly cheerful and busy. Suddenly, a customer ordered a drink and left without paying. Samantha reacted by turning off the lights and kneeling down, out of sight. Someone outside the window tied her hands, pressed a gun against her back, and forced her out of the employee door and into a white pickup truck. The police and FBI faced dead ends as they had no evidence beyond the surveillance footage.
Desperate to find Samantha, her father rallied the support of the entire Anchorage community, with a growing reward for information. However, no one came forward with useful leads. Then, on February 24th, Dwayne, Samantha's boyfriend, received a text message from her phone directing him to a sign in a nearby public park. Dwayne and Samantha's father immediately shared the message with the police and rushed to the park.
At the park, Samantha's captor revealed himself, holding up a newspaper to indicate that she was alive as of February 13th. He demanded thirty thousand dollars deposited into her bank account to secure her release. The FBI discovered three ATM withdrawals made in Anchorage but was unable to identify the person responsible.
Meanwhile, in Texas, a patrolman pulled over a white Ford Focus for minor speeding. The driver, a man in his thirties, handed the patrolman an Alaska license. Suspicious, the patrolman searched the car's trunk and found a ski mask, Samantha's cell phone, and debit card. The man was arrested and brought into custody.
Initially denying any involvement in Samantha's disappearance, the man eventually confessed. He had asked Samantha for a coffee and, as she turned to make it, he changed his plan and discreetly pulled out a gun, revealing his intention to rob her. He tied her hands and kidnapped her, holding her hostage to extort ransom money from her family. However, realizing they couldn't provide a large sum, he ultimately decided to end Samantha's life.
The captor led investigators to a shed where Samantha had been held. He described assaulting her and, before dawn, driving a knife into her back and choking her. He then dressed her up, took disturbing photos, dismembered her body, and disposed of it in a nearby frozen lake. Shockingly, Samantha was not the captor's first victim. He was a serial killer named Israel Keyes, who had hidden kill kits throughout the United States and randomly targeted victims.
Although it is believed that Keyes had at least eleven victims, he took his own
life before revealing their identities. The chilling tale of Samantha's abduction and murder serves as a haunting reminder of the darkness that can lurk in unexpected places.
If you enjoyed this gripping story, don't forget to subscribe to our page and turn on all notifications for more captivating content.
About the Creator
Unleash your imagination through captivating tales. Journey into a world of storytelling on our page, where words come alive. Explore and get lost in the magic of stories.
Reader insights
Be the first to share your insights about this piece.
Add your insights