The Woman Who Married Her Twin Sister's Killer
To death do us part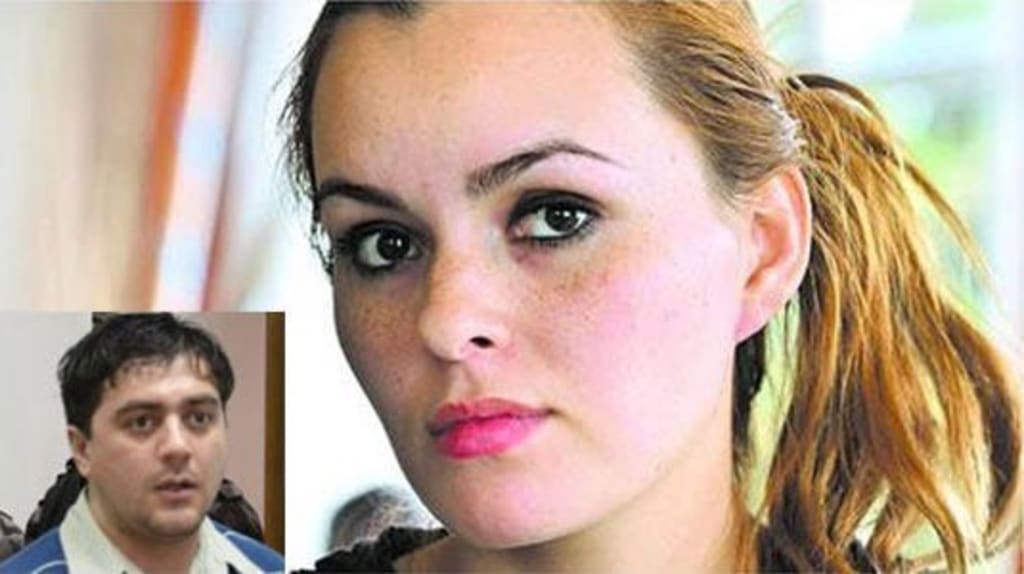 Identical twins are meant to be close; at least, that is what we are led to believe. This can not be further from the truth, though, when you look at the case of Johana and Edith Casas.
Johana was a model who seemed to have her whole life in front of her when she was murdered days before her twentieth birthday. Edith, her sister, chose to honour her memory by marrying the man who murdered her while he was in prison.
Was Edith coerced into marrying him, or was she a woman in love? Is this story as straightforward as it seems from the beginning?
The murder of Johana
On 16th July 2010, Johana Casas was found dead on a piece of land near Pico Truncado, Argentina. She had been shot twice in the head.
The authorities' first suspect was her ex-boyfriend, Victor Cingolani. Cingolani had dated Johana for a while. Her ex-boyfriend for his part had left her to start dating her twin sister Edith.
The second suspect that the police questioned was her current boyfriend, Marcos Diaz; both were likely suspects.
Cigarette butts were found close to Johana's body, these proved to be a DNA match to Diaz. In addition to this several witnesses put him at the scene of the crime.
Despite the evidence pointing toward Diaz, the authorities put both men on trial saying it was a joint murder.
In 2012, Cingolani was sentenced to thirteen years for Johana's murder and Diaz to twelve years. However, Cingolani always maintained his innocence; twin sister Edith believed him.
The happy couple
Edith chose to stay with Cingolani, believing he was innocent of the crime. However, her parents were less convinced and furious at the betrayal they believed Edith was showing her sister.
When Cingolani proposed, Edith quickly agreed; they started planning a December wedding. However, Marcelina, the twin's mother, demanded that Edith undergo a psychological evaluation, believing she had lost control of her faculties.
The judge agreed with her and suspended the marriage license until the tests were completed.
The tests proved that Edith was utterly competent in her decision making and the marriage was rescheduled. This was enough for the parents; they disowned their daughter. Stating that they felt they had lost both daughters the night of July 2010.
The wedding party
On 14th February 2013, the happy couple married at a courthouse near the prison. The groom who wore a disguise spent twenty minutes with the bride, before being taken back to prison.
The bride, however, did not have an easy escape and was assaulted with eggs and rocks as she left the ceremony. Despite being invited none of her family attended.
I'm getting married because I love Edith. I didn't think the wedding would have so many repercussions worldwide - Victor
Many questioned whether Cingolani loved Edith or whether he was using their marriage to try and clear his name. Edith maintained that her husband was innocent and she was standing by her man.
Married life
Cingolani and his new wife continued to protest his innocence. His council argued that Diaz had been the sole perpetrator of the marriage and that none of the evidence pointed to there being a second assailant.
It would appear that the court agreed with Edith when on December 2013, Cingolani successfully appealed against his sentence. As a result, he was released into the arms of his new wife.
Research on their Facebook shows that the couple is still together and appear happy; it is unclear whether her family has reconnected with her.
So did Edith marry her sister's killer, or did she stand by an innocent man to get her happy ever after?
About the Creator
I know where the bodies are buried and I'm not afraid to tell you - author of True Crime, History and Fiction. Find me on Twitter [email protected]
Or find my crime magazine here - https://www.murdermayhem.uk
Reader insights
Be the first to share your insights about this piece.
Add your insights