The unsolved murder of Katie DeWitt James
Does Katie haunt the site where her body was found?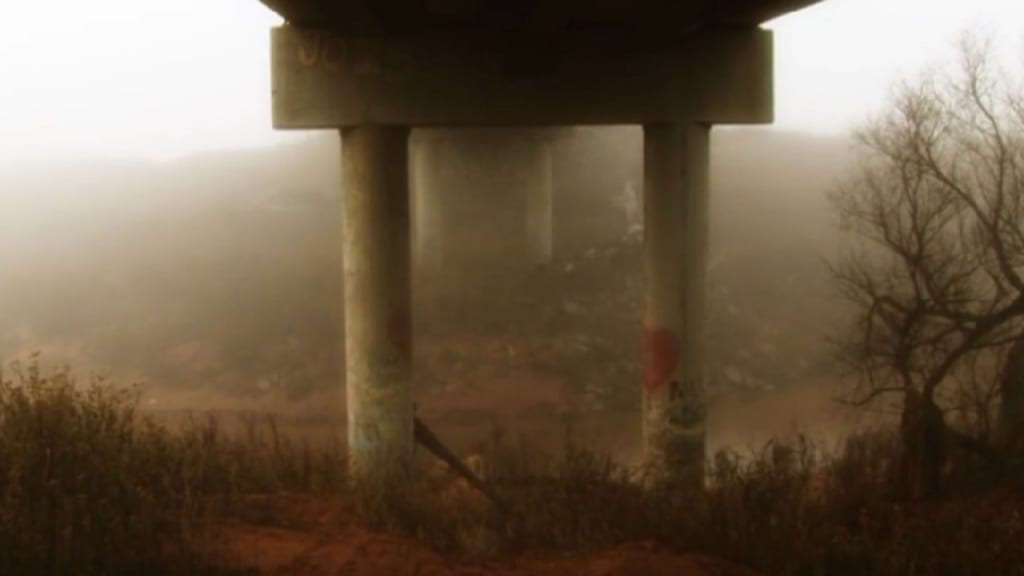 The alleged haunting site of Katie DeWitt James
Dead Women Crossing, Oklahoma, is a small unincorporated community named after a notorious homicide. Since Halloween will be here shortly, there's nothing better than a legendary true crime story involving murder and a ghost.
During the early 1900s, a young schoolteacher named Katie DeWitt James lived in Weatherford, Oklahoma with her husband Martin and their 14-month-old daughter Lulu Belle. The couple's turbulent marriage had ended after the couple agreed to a divorce. It's alleged that Martin James physically abused Katie.
On either July 6 or July 7, 1905, Katie and Lulu Belle arrived at a train station in Custer City. They planned to move in with a cousin in Ripley.
Henry DeWitt, who was Katie's father arrived at the train station to see his daughter and granddaughter before they left. He asked her to contact him after she arrived at her cousin's home. He became concerned after going days without any contact from his daughter. Katie and Lulu Belle had both gotten on the train for Ripley, but neither arrived.
Katie DeWitt James is shot to death
Henry became distressed over Katie and Lulu Belle's disappearance. He approached the local sheriff and requested help finding his missing family members. The sheriff suggested that Henry hire an investigator named Sam Bartell to find Katie and her daughter.
During his investigation, Bartell learned that Katie had befriended a prostitute named Fannie Norton while on the train. She invited Katie to stay overnight with her at the home she shared with William Moore—her brother-in-law. Katie accepted Norton's invitation. Norton and Moore lived in Clinton.
Witnesses told Bartell they saw Norton, Katie and the baby leaving the house in Norton's buggy. The trio was seen riding towards a field near Deer Creek. Bartell also learned that Norton returned home alone and one of the wagon wheels had blood on it.
Bartell went to the area near Deer Creek where Norton and Katie were last seen. He began asking nearby residents if they had seen Katie or her daughter. Bartell learned that Norton had handed Lulu Belle over to a boy for safekeeping.
Bartell recovered Lulu Belle. Her clothing was covered in blood, but she was alive. He became convinced that Katie had met with foul play. He needed to find Fanny Norton.
Bartell tracked down Norton and questioned her about Katie. She denied knowing anything about Katie's disappearance. Norton committed suicide without providing Bartell with any answers.
A skull with a bullet lodged in it is located
On August 31, 1905, a fisherman recovered a skull containing a bullet hole and a skeletonized body near Deer Creek. Also, a revolver was found near the remains. Henry DeWitt identified the remains as those of his beloved daughter. Today, the Katie DeWitt James homicide remains unsolved.
It's assumed Fanny Norton murdered Katie. But why? No one knows why since Norton died before she could be formally charged with Katie's death. However, there was speculation that Martin James was involved in Katie's murder. But no one ever proved it. Did Katie's husband and Norton work together to kill Katie? It seems plausible since Norton didn't seem to have a motive.
There used to be a wooden bridge near the site where Katie's body was found. It was removed decades ago. Today, a sturdier concrete bridge is near the death site.
However, this story didn't end in 1905.
For many years, people have reported supernatural activity in the Deer Creek area. People have claimed Katie's ghost remains in the Deer Creek area and can be heard calling out to her daughter. Others have claimed hearing a passing buggy and its moving wagon wheels. If you pass through this part of Oklahoma, perhaps you may see or hear Katie Dewitt James searching for her daughter.