The Tragic Story of the Girl Who Inspired the Exorcism of Emily Rose
The real Emily Rose was called Anneliese Michel and lived in Bavaria, West Germany.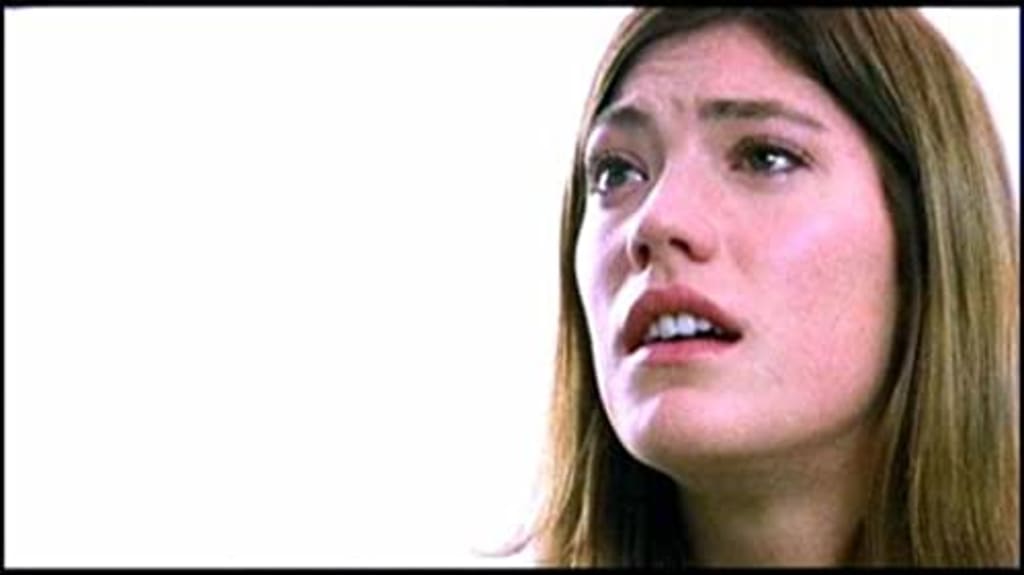 Most people have heard about the 2005 film, The Exorcism of Emily Rose, even if they have not seen it. However, many may not know that the story is based on a true story of a girl named, Anneliese Michel.
During the two years, she was considered possessed; she went through over sixty exorcisms before she died. Many people speculated that the demons who possessed her killed her. Her cause of death, tragically, was far closer to home.
Family Background
Anneliese was born into a highly religious family. The parents and their children would attend mass twice a week.
She was born in 1952 and lived with her family and sisters. Anneliese's eldest sister, Martha, had been born out of wedlock. This had brought great shame to her parents. As a result, her mother had been forced to marry wearing a black veil.
At age eight, Martha passed away from a routine operation, causing the family to believe they were being punished for illegitimacy. This prompted Anneliese's mother to put even more pressure on the young girl, especially regarding prayer and religious devotion.
As a child, Anneliese was described as happy and playful; however, her parents constantly watched her for signs she was not following God's scripture.
Epilepsy
These signs soon appeared to the parents, or that is what they interpreted when at sixteen, Anneliese blacked out. She did not remember the events but her friends and family said she appeared to be in a trance-like state.
At seventeen, whilst at school, she had her second attack, similar to the first.
The third attack came in August of 1969. Anneliese was taken to the doctor; neurologists couldn't find anything wrong with her.
In February 1970, she was hospitalised for tuberculosis. She spent months in the hospital; whilst there she experienced another event. The young lady started to suffer from depression and considered suicide.
These feelings were intensified by the mocking and exclusion she experienced from her family when she started to wet the bed.
Finally, neurologist, Dr Von Haller, diagnosed her with epilepsy and prescribed her medication. But unfortunately, the medicine did not help and Anneliese began to wonder whether she was cursed.
Her condition deteriorated; she started experiencing hallucinations while praying.
It seems likely that she was misdiagnosed with epilepsy rather than schizophrenia; the medication prescribed may have escalated her condition to the state that she thought she was fully possessed by 1975.
Strange Behaviour
Her behaviour did nothing to alleviate the fears of possession. As time continued, Anneliese's behaviour began to escalate into disturbing incidents.
On one occasion, she crawled under the table and barked like a dog for two days. She was said to lick her urine off the floor, chew coal and rip her clothes off. She would eat spiders and flies and avoid religious items such as crucifixes and holy water.
It is unclear whether this was a symptom of her schizophrenia or if her parents had brainwashed her.
Anneliese frequently talked about ' dying to atone for the wayward youth of the day and the apostate priests of the modern church.'
Both the Michels and those in the community were convinced that Anneliese was possessed, causing strange behaviour.
Her mother then reported that God had appeared and told her to exorcise her daughter's demons.
Her family became desperate and asked several priests for an exorcism, but they declined and encouraged continued medical treatment. Eventually, the Church relented and granted Anneliese an exorcism to drive out any evil spirits within her.
The exorcism of Anneliese
Father Arnold Rena and Pastor Ernst Alt were the two priests selected for the exorcism. They were granted permission from the Bishop for the rite. However, although the priests were granted the right, they were told to keep it completely secret.
What Anneliese endured then makes horrific reading. The priests performed the Rituale Romanism, a 17th-century cannon law.
For ten months, Anneliese underwent sixty-seven exorcisms, two a week. Some sessions lasting as long as four hours. Over this time, she was tied to a chair and would scream and growl.
The priests would state that six different demons possessed her. Lucifer, Cain, Judas, Iscariot, Hitler and Nero. She was also possessed by a disgraced priest called Fleischmann.
Over time, Anneliese performed over six hundred genuflections, the process of falling onto one or both knees. This act caused the ligaments in her knees to rupture.
On 30th June 1976, during her last rite of exorcism before her death, too weak and emaciated to perform the genuflections on her own, Anneliese's parents stood and helped carry her through the motions.
Finally, weak and on the verge of death, she spoke her last words. She told her exorcists ' Beg for Absolution.' Then, to her mother, she said, ' Mother, I'm afraid.'
Trial and punishment
At the age of twenty-three, weighing just sixty-eight pounds, her body gave way and died. The post-mortem would state that she died of malnutrition and dehydration.
In 1978, both Anneliese's parents and the two priests who performed the exorcism were put on trial. It is these proceedings that are essentially the plot of the film.
The defence argued that the exorcisms were legal because Anneliese was possessed. To prove this, they played recorded tapes of the demons arguing.
The jury was not persuaded; all four were found guilty of negligent homicide. They were sentenced to just six months in jail, suspended with three years' probation. They served no time for the abuse they had subjected Anneliese to.
On 25th February 1978, almost two years after her death, her parents had her body dug up. Her mother stated that a Carmelite nun had sent her a message to say Anneliese was not decomposing because of her possession. This was found to be completely untrue.
The only positive of this tragic life was that the Church reformed the exorcisms rites. Something that had not been done since the 17th century. The Church now states that any priest performing an exorcism must undergo medical training. This, they felt, could have saved Anneliese's life.
About the Creator
I know where the bodies are buried and I'm not afraid to tell you - author of True Crime, History and Fiction. Find me on Twitter [email protected]
Or find my crime magazine here - https://www.murdermayhem.uk
Reader insights
Nice work
Very well written. Keep up the good work!
Top insight
Eye opening

Niche topic & fresh perspectives
Add your insights