The Tragic Murder of Amie Harwick
A 38-year-old Hollywood sex therapist and ex-fiancee of Drew Carey thrown off the balcony to her death by her ex-boyfriend.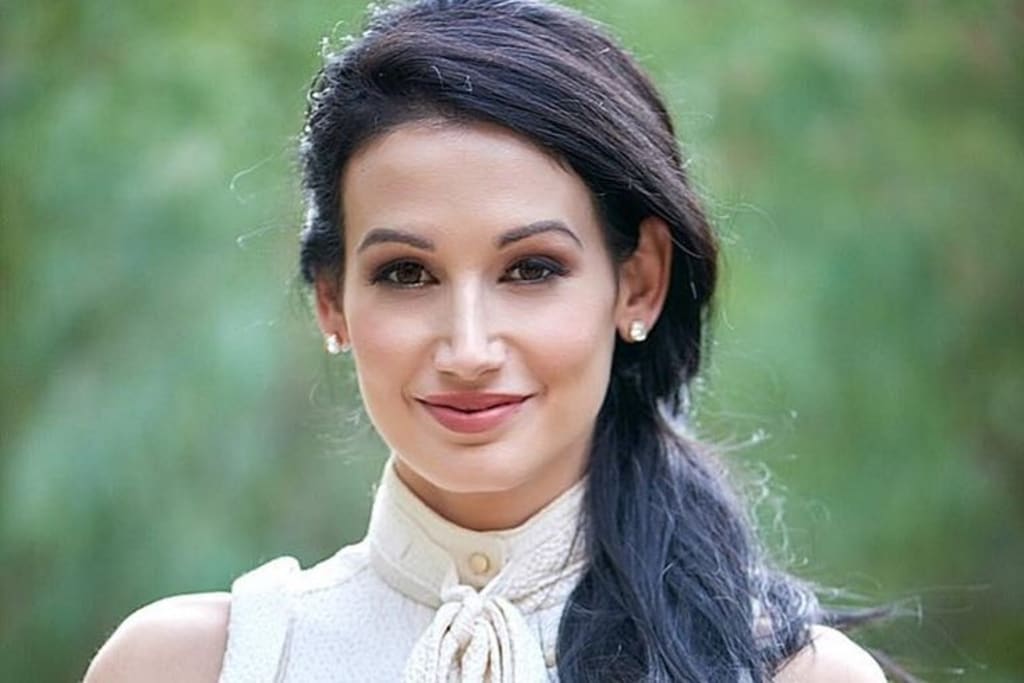 Amie Harwick
A 38-year-old Hollywood sex therapist and ex-fiancee of Price is Right host Drew Carey, Amie Harwick was passionate about helping others with relationships and sex life pretty much trying to be the next Dr. Ruth Westheimer until February 15, 2020 she was found by the police fallen off the balcony and already strangled and was pronounced dead. Close sources from Harwick believed her death was caused by an ex-boyfriend who has been abusive towards her and stalking her.
Amie Nicole Harwick was born May 20, 1981 at Sellersville,Pennsylvania. Harwick was adopted as a child to her adoptive parents Tom Harwick and Penny Kaufman Harwick.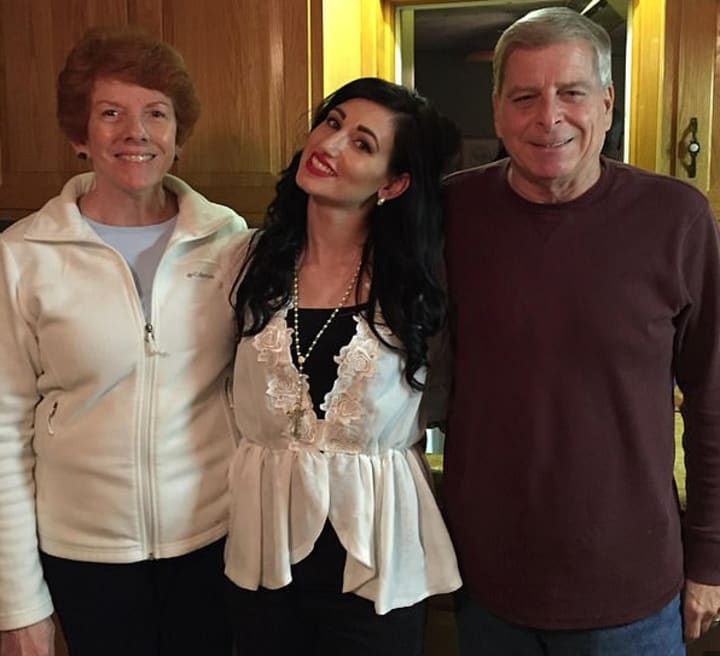 Harwick was raised in Lansdale, PA and graduated with North Penn High School's Class of 1999. She moved to the Los Angeles area in 2001, started working as a dancer and a model for a clothing store to pay off her tuition, and completed her undergraduate studies at California Polytechnic State University. She received her Master of Arts in clinical psychology from Pepperdine University and her Doctorate of Human Sexuality from the Institute for Advanced Study of Human Sexuality.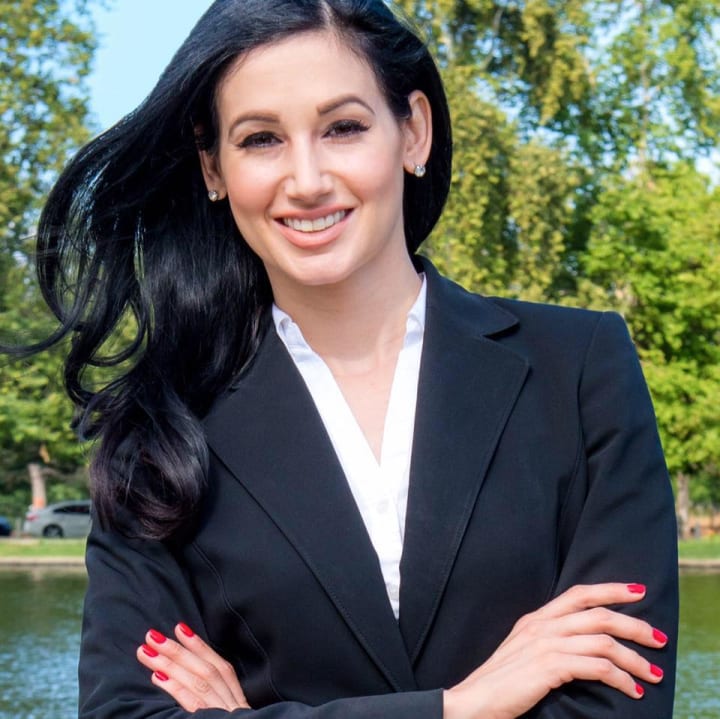 She became a licensed in Psychotherapy and Sex Therapy. She also became a well-known therapist in West Hollywood, specializing in family and sex counseling. She has written a book: The New Sex Bible for Women: The Complete Guide to Sexual Self-Awareness and Intimacy,appeared on podcasts, TV a documentary called Addicted to Sexting and her YouTube channel to discuss her work. Harwick met comedian and the Price is Right host Drew Carey at a party in 2017 where she was working as a bartender. They then ran in to each other again at another party one week later, where she told him,
'It's my birthday, and my boyfriend stood me up.'Drew recalled: 'I said, "Boy, you should get a better class of boyfriend." And she said, "Yeah, maybe I should. That was my first flirty line with her. And then, by the end of the night, I got her number. Our first date we went to Disneyland. "
The two would start dating. However, the two were conflicted about putting their relationship in the public because of their age gap. Carey was 58 and Harwick was 35 at the time. But it didn't matter, Carey posted a photo of them together on Instagram with the caption: "The face of a lottery winner (L)."confirming their relationship.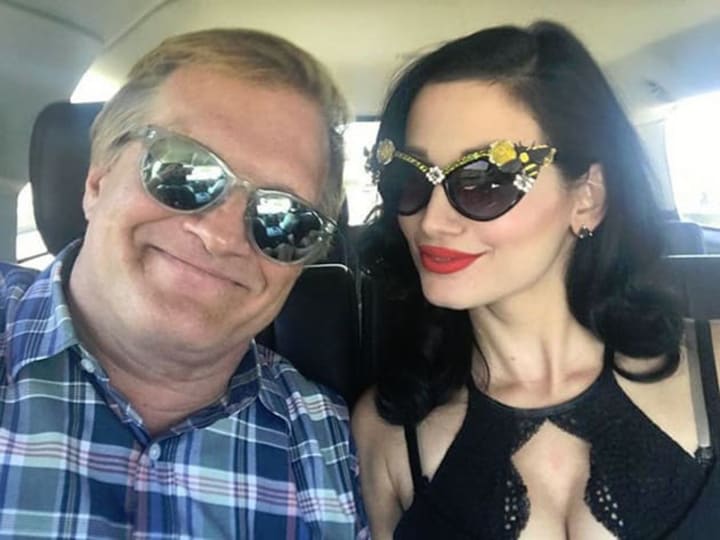 Within a year Carey proposed to her and they became engaged. The host even introduced Harwick as his fiance on his game show. The crowd was filled with wows and the two were all smiles.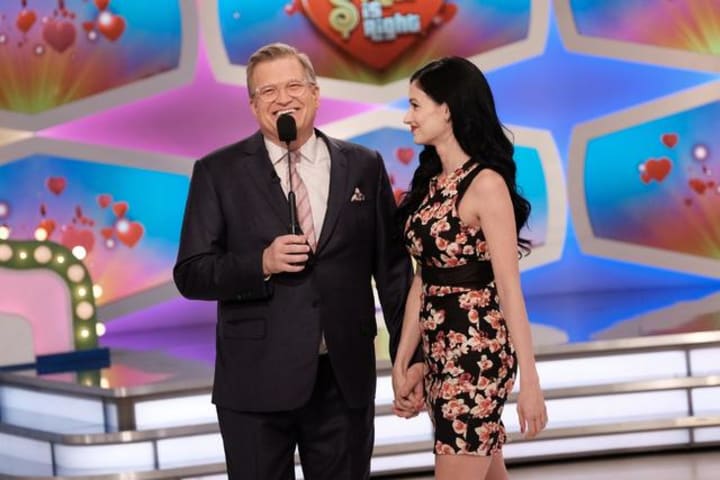 A year later, the two broke off their engagement but maintained a friendship despite their engagement called off. They lost touched for a while until she text Carey wanting to meet up.
"I got a text from her on Thursday. [She] said, 'Hey, I know we haven't talked in a while, but I've been doing a lot of thinking about, you know, forgiveness, and I would love to get together with you and talk.' And I said, 'Yeah, I would love to do that. I love you.'"

Carey told 48 hours.
Harwick's Final Moments
Moments before her death, February 14, 2020, at 6:30am, Harwick was taking a sunrise hike. Harwick and her friend stopped at the Beachwood Café, where Amie talked about how happy she was with her professional and personal lives, and how she was looking forward to doing so much more in the future. At 7pm, her and her several friends showed up at the Globe Theater, where yet another friend, burlesque impresario Miss Tosh, had organized a show with performers celebrating the holiday, whether they were single, or in a romantic relationship. That night, Amie wore her rosary beaded necklace, which would later become key evidence in her death.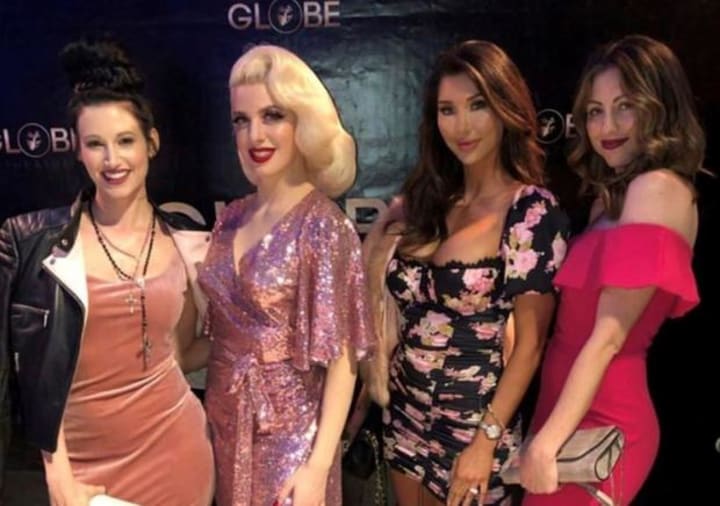 Harwick and friends were taking pictures and cheering on the burlesque performers, her roommate who was asleep on the ground floor of Amie's home was awakened by what he believed was a plate smashing on the floor above him. Thinking it was Amie, he fell back to sleep. Investigators, however, would later theorize that an intruder was breaking into Amie's home. Amie and her friends skip the burlesque after party and head off to the Nomad for tea. They remain there until after midnight which would be the last time Harwick spent time with her friends.
February 15, 2020
In the early morning hours of February 15, 2020, a police responds to a call from a a "woman screaming". Police arrived at the Hollywood Hills residence where Harwick lived. They met Harwick's roommate in the street who told them Harwick was being assaulted inside the home. Police found Amie lying 20 feet beneath her bedroom balcony in the courtyard outside her home. She had severe injuries and deep marks on her neck, signs she has been strangled. Amie was rushed to Cedar Sinai Medical Center Hospital, where she was pronounced dead at 3:26 a.m. Thirteen hours after Harwick died, inside the home, police would later reveal they found a syringe similar to the one they recovered on Amie's balcony. Prosecutors say that the liquid in the syringe on her balcony was filled with nicotine which can be used as a poison and that they suspect he planned to use to kill her. A friend of Amie reached out to Carey to tell him the heartbreaking news. The game host broke down and cried, and told"48 Hours" correspondent Erin Moriarty that he remembered at one point he could barely stay on his feet. The suspect was arrested and identified as Gareth Pursehouse, Harwick's ex boyfriend 10 years prior.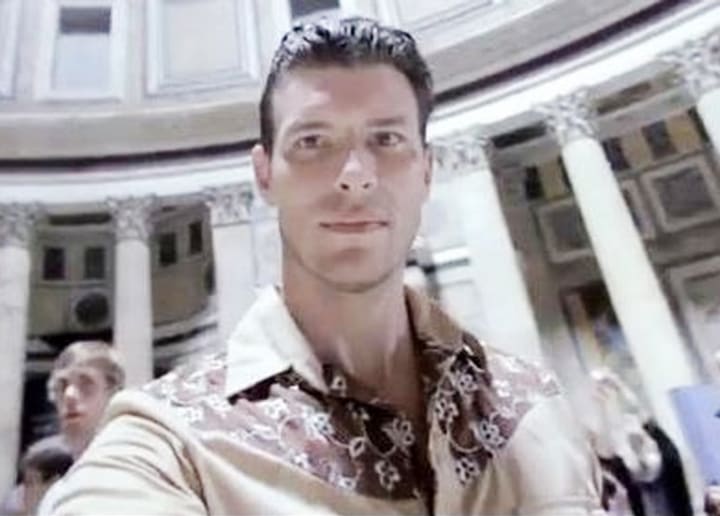 According to his LinkedIn profile, Gareth worked as a photographer, as well as a software engineer and developer. His most recent job was as lead architect at Internet Brands. According to close friends including Carey, Harwick's ex Gareth had a history of being abusive towards and had a restraining order against him which was supposed to expire in two weeks in 2015. Pursehouse pleaded not guilty on April 16, 2020. A funeral took place at Pennsylvania families and friends included Carey attended. Harwick was buried at the Whitemarsh Memorial Park. At a preliminary hearing, lawyers for Gareth Pursehouse say he did not kill Amie Harwick, and that her fall from the balcony could have been an accident. A judge, however, ruled that there was enough evidence that the case should go forward. The trial has been set on January 10, 2023 after reschedule dates due to the covid 19 pandemic. Carey has moved on trying to process Harwick's death and has learned to forgive the man who killed her.
Source
https://www.cbsnews.com/news/amie-harwick-suspicious-death-timeline/
https://www.the-sun.com/news/6137198/drew-carey-amie-harwick-relationship-text-murder/
https://www.cnn.com/2020/02/20/us/amie-harwick-murder-ex-boyfriend-arrested/index.html
https://www.dailymail.co.uk/femail/article-10502731/Drew-Carey-reveals-late-ex-fianc-e-Amie-Harwick-texted-reconciling-days-murder.html
https://biographyscoop.com/amie-harwick/
About the Creator
Hello, My name is Gladys W. Muturi. I am an Actress, Writer, Filmmaker, Producer, and Mother of 1.
Instagram: @gladys_muturi95
Twitter: @gladys_muturi
Facebook: facebook.com/gladystheactress
YouTube channels in the works
Reader insights
Be the first to share your insights about this piece.
Add your insights