The Tragedy of Kris Kremers and Lisanne Froon
Even now, the mystery remains unsolved...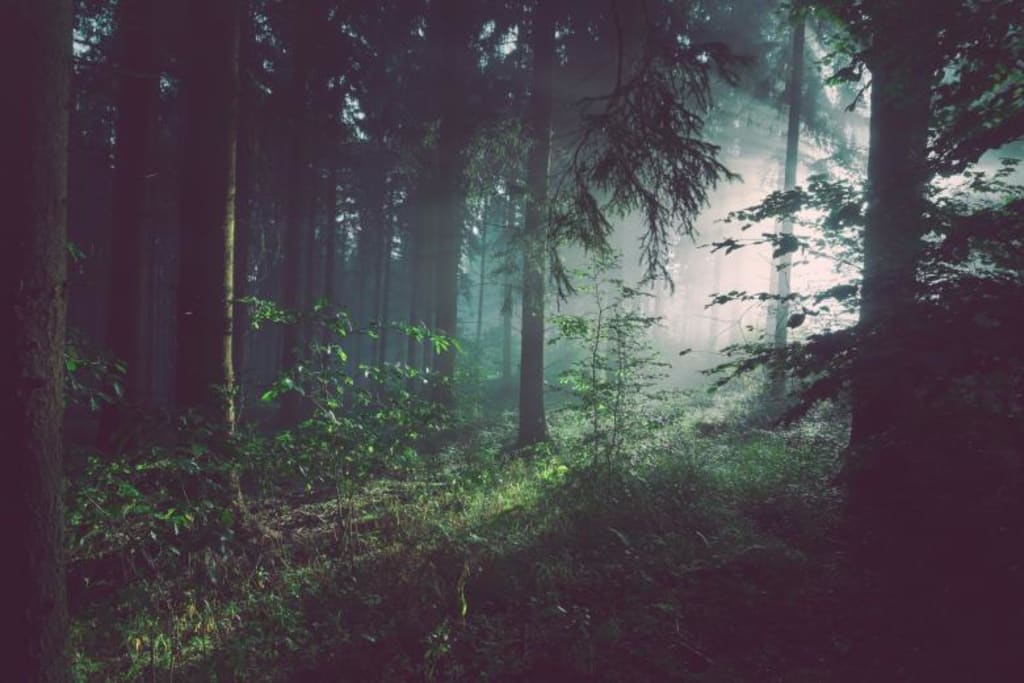 The story of Kris Kremers and Lisanne Froon has always fascinated me ever since I learned about it in 2016: the story of two girls who went on a hiking trip, only to never return, chilled me to the bone the first time I heard it, and I can't say that I've ever forgotten it due to how eerie and downright surreal the entire story is.
Kris Kremers and Lisanne Froon were Dutch students who were hiking on the El Pianista trail in Panama on April 1st, 2014, when they mysteriously disappeared without a trace. The cause of death was never identified, but most authorities concluded that the two were probably moving along the hiking trail before they fell off a cliff, thus leading to their deaths. However, this has never been confirmed, and the Panamanian officials have come under fire for not being thorough enough to sufficiently investigate the possibility of foul play. How did it even come to this?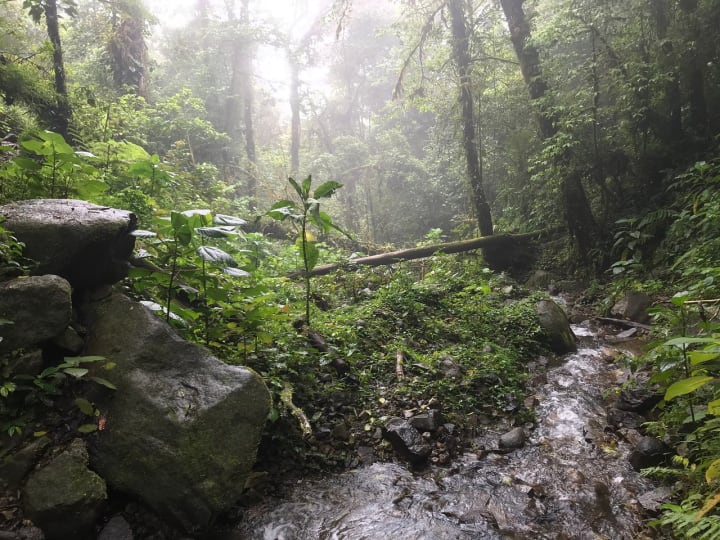 The two students arrived in Panama for a vacation on the 15th of March. They toured the place for around two weeks before coming to Boquete on the 29th of March - they stayed with a local family while doing volunteer work for some children. On Facebook, they said that they intended to walk around the area the next day, and on the morning of the 1st of April, they were reportedly seen having breakfast with two Dutch men. However, this is where the happy part of the story ends. That night, the two did not come back to the family's residence that they were staying at, and the next morning, they missed an appointment with a guide that they had previously decided to meet. On the 3rd of April, a search started for the two students, and three days later, the parents of both the girls arrived in Panama along with several reinforcements, including policemen, dog units that specialized in searching, detectives from the Netherlands, etc. A 10 day search was sought to be conducted in order to find them, but it was to no avail: for all intents and purposes, it seemed that the girls had mysteriously disappeared from the face of the planet.
However, a twist in the tale occurred on the 14th of June, ten weeks after the initial disappearance.
A woman discovered a blue backpack that reportedly belonged to Lisanne, saying she found it near a riverbank. Inside it was a water bottle, Lisanne's passport, some money, two pairs of sunglasses, some clothing, a water bottle, and - perhaps most importantly, a camera and two mobile phones.
Looking at the call logs revealed some chilling details about their dissappearance. At 4:39 pm they made their first attempt to call emergency services, but reception was too poor for the call to go through. Kris and Lisanne's phone records revealed attempted calls for help several times on April 1st and more calls made throughout the following days. By April 5th, it was apparent that Lisanne's battery was dead and there were seventy-seven failed access attempts on both phones.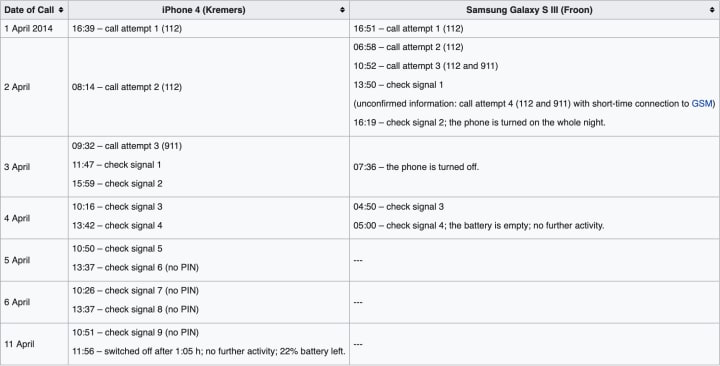 Several more calls were attempted from the 2nd onwards, all the way until the 11th of April, after which the battery on both phones finally died out. In total, there were around 77 failed attempts to call emergency services, which begets the question: what the heck happened down in the depths of the jungle? Were the two girls clinging to life when they dialed, desperately asking for some semblance of help? Was one of them already dead, hence the frantic calls for some kind of relief? It's scary to think about being in that kind of situation, and we may never find out what the truth really is.
The story only gets creepier when you consider the photos taken. While there initially some scenic photos taken of the girls on their hike, approximately 90 photos were taken on April 8th, 7 days after the initial disappearance of the girls. These were in near darkness and the flash was on, leading to some truly cryptic photos. One of them shows a cliffside, while another is a close up shot of what is presumably the back of Lisanne's head. Without context, these images are as chilling as you can get: were they injured when taking these? Were they taking them to document what was happening to them? Had they given up hope of survival at this point?
The possibility of murder was discussed by officials but just like every other element in this story, nothing is conclusive. After the backpack was discovered, it would be two months before any news of the two girls came up. Bones were recovered from around the area - among them, a rib and a pelvis bone were found to be definitively linked to Kris, and in grisly detail, a shoe with Lisanne's foot still inside it was found. It is entirely possible that the two girls stumbled and lost their battle to the elements of the wild, but the horror of it all is that we'll never know the real answer. The photos and the call logs provide a chilling tale that opens the door to a world of possibilities with only one certainty: that Lisanne Froon and Kris Kremers are now dead. One can only hope that their last moments on earth were not filled with too much suffering.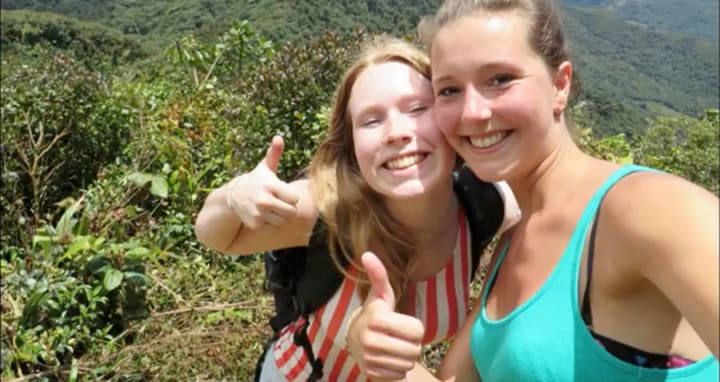 investigation
I'm a graduate law student with a love for the quieter things in life. I write on a variety of topics, along with the occasional short story or poem.
My perfect evening? Give me a rainy day, a cup of coffee, and a place to sit and write.
Receive stories by Arvind Pennathur in

your feed