The Suspicious Death of Keith Warren
A young man's hanging becomes a controversial topic in a racially divided town.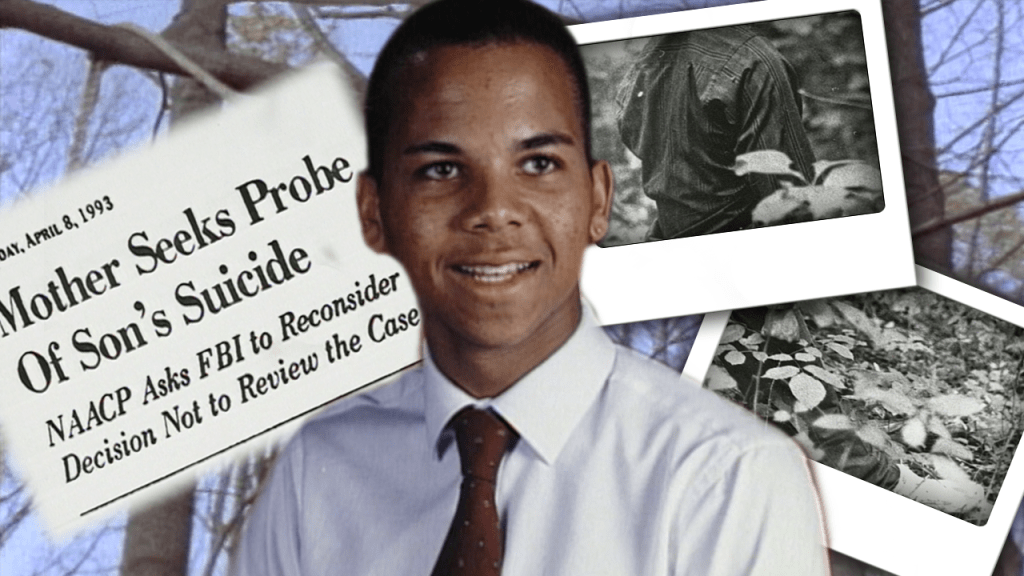 On July 31, 1986, 19-year-old Keith Warren was found hanging from a tree which was located in a wooded area near his family's home in Silver Spring, Maryland.
Keith was a sociable teenager who loved being with friends, attending parties, and dating. Only one month before his death, he was preparing to attend classes at North Carolina Central University at the start of the term.
But one day before Keith's death, he left his family's home with a duffel bag of cassette tapes. He didn't carry a change of clothes; so it appeared as if he intended to return. But when he was gone for hours without having contacted his family, he was reported missing.
An empty cardboard wine cooler carrier was found near his body and suggested there were occupants other than him at the scene. He was also wearing clothing he didn't own: a buttoned-up striped shirt, khaki pants, and white tennis shoes--all of which were unrecognizable to his mother, Mary Couey, and his sister, Sherri Warren.
When Dallas Lipp, who was a paramedic at the time, arrived on the scene, he noticed the elaborate connection of the rope, and how it was carefully placed to support Keith's hoisted position. He expressed skepticism of the claim that Keith committed suicide because of the time and effort needed to create the noose. During a brief interview on a local news channel, he maintained the odd scene and expressed that something was wrong.
Unknown to Mary and Sherri, Keith was sent to a funeral home. A total of six hours passed before they were notified.
---------------
Preceding Events
According to Rodney Kendell, a group of men in a car were searching for Keith prior to his death. After he told them he had no clue regarding Keith's whereabouts at the time, they immediately drove off. Considering Keith's circle of friends were white, the men, who were black, weren't familiar to his friends and family.
The next day, Rodney had another strange encounter when he was approached by Mark Finley--a former acquaintance of Keith. Mark's demeanor was frantic and Rodney recalled he acted as if he had to find Keith immediately.
Six years later, Mark contacted Mary and claimed he wanted to come clean about Keith's death. But only month later, he was found dead on the side of a road. Police claimed he was riding his bike and then was possibly thrown from it after having hit a curb. However, the condition of his face was consistent with having been physically attacked with a blunt object such as a pipe or a baseball bat. Despite the mangled appearance of his face, his death was classified as accidental.

A source mentioned that while attending a party, Mark revealed that Keith didn't commit suicide and also that he helped to hang him.
Keith resorted to taking the phone off of the hook because he was receiving threatening calls. The source(s) of the calls has never been revealed, but there was speculation Keith may have been a target of someone who was determined to intimidate him.
Speculation regarding those phone calls included two claims:
Claim #1: Keith's girlfriend was white, and, as a result, he was targeted based on his interracial relationship.
- The rapport which Keith maintained with his friends extended to dating outside of his race. Also, his friends most likely knew who he was dating at the time and either may or may not have accepted the pairing.
Claim #2: Keith had fallen in with a group of individuals who were involved in shady activities.
- Considering the men who asked for Keith weren't known around the area, nor to Keith's social circle, there have been questions about their identities and their determination to find Keith.
---------------
Mary, Rodney, and Mary's mother visited the site in anticipation to see the tree. Strangely, the tree was cut down and only a stump of it remained. Previously, the Montgomery Police Department deemed the case as closed and claimed evidence was no longer being collected. So the discovery was a shock.
---------------
April 9, 1992
Mary received a manila envelope which contained photographs of Keith's body. A note, which referenced Mark (Finley) and another individual, was attached to the envelope. The statement was vague, but was speculated to have been related to Keith's death.
Ironically, the day the envelope was left on Mary's door step was also Keith's birthday.
Questions arose regarding an unidentified man who was captured observing the scene. However, he was confirmed to have nothing to do with Keith's death nor the case as a whole.
---------------
Keith's body was finally exhumed in 1994 to be autopsied. Forensic Pathologist, Isidore Mihalakis, M.D., discovered chemicals which were possibly administered postmortem. Also, the amount of the chemicals were significant enough to have killed him immediately after usage had he voluntarily injected himself.
The chemical which Dr. Mihalakis focused on was TCE (better known as Trichloroethylene). It is used mainly among people who are addicted to huffing. [Note: Huffing consists of inhaling poisonous chemicals, such as deodorant (in a spray can) or glue, to get high. The chemicals contain 'butane' or/and 'solvents' which could have a fatal affect if inhaled regularly.]
Mary's demand for a thorough investigation into Keith's death was dismissed by the Montgomery County Police Department. So she began her own letter writing campaign intended to bring awareness to the lack of concern. When she inquired about the suspicious circumstances surrounding Keith's death, no one provided assistance. Nor was anyone willing to work to solve the case.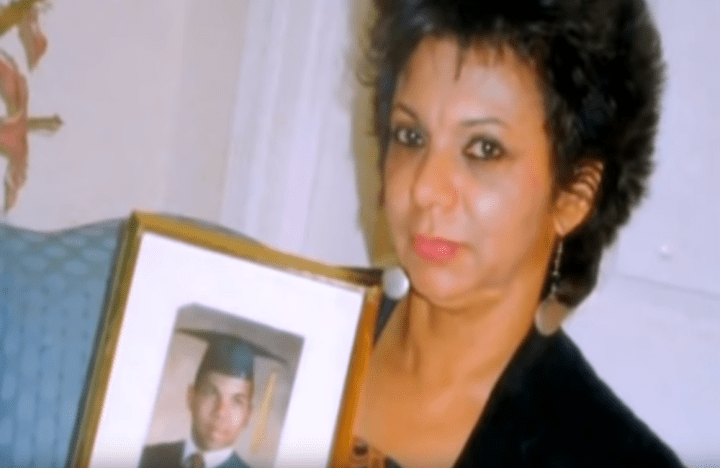 Although Sherri confirmed Keith drank wine coolers, he wasn't known to drink so many back-to-back in a short period of time. The alcohol content of the wine coolers would've been a significant amount combined and inebriation would've been the possible result.
A Sister's Mission
Unfortunately, Mary wouldn't live to see the anticipated answers and investigation into her son's death. After her own death in 2009, her fight became Sherri's fight to have Keith's case re-opened and investigated.
In 2012, director Keith Beauchamp covered the case during the episode 'At the End of the Rope' of the true crime series The Injustice Files. Sherri was interviewed and confirmed Keith was admitted to a hospital for an anxiety attack, rather than depression, as the result of the divorce of their parents. She made no mention that he was suicidal.
During filming, Sherri met Dallas for the very first time. As she showed him articles of the clothing which Keith usually wore, he confirmed he didn't see any of the clothing on Keith nor on the scene of his death.
Rodney (Kendell) was also interviewed and speculated Keith was possibly at a party then taken to the scene where his death was covered up.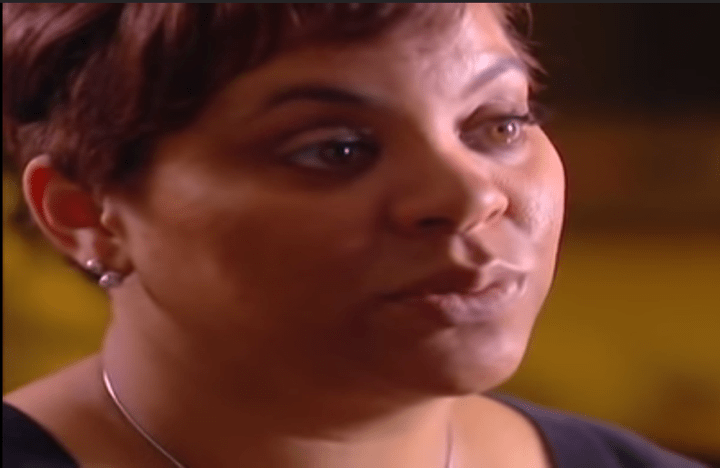 The area where Keith's body was found has changed significantly over the years and the tree stump is now gone. Condos and a courtyard now occupy the area while leaving no trace of the scene. Some of the residents of the community at the time of Keith's death have either died or moved. No witnesses have come forward nor will anyone validate claims of a cover-up.