The Shan'ann Watts Family Murders
Deadly secrets of an all-American family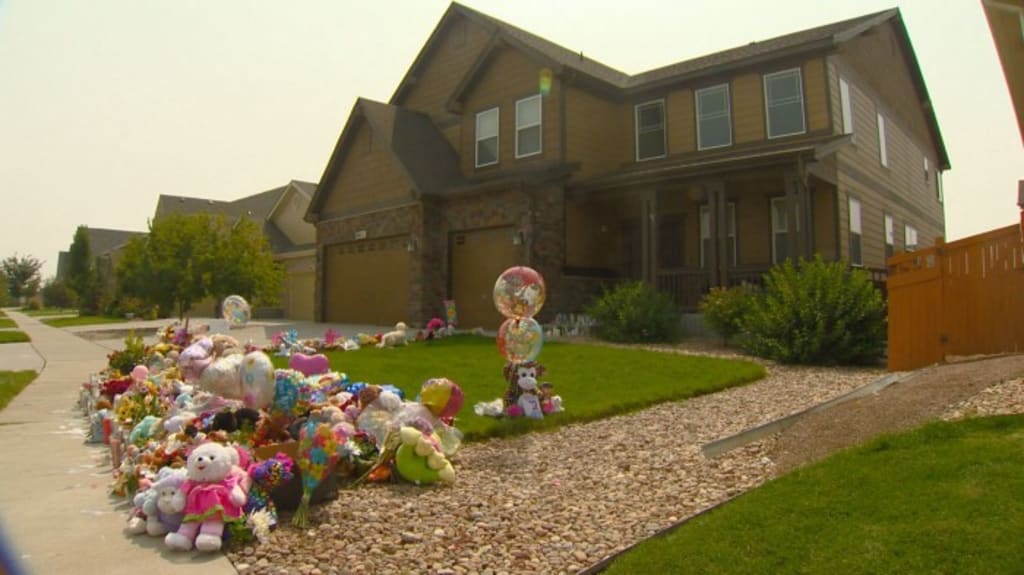 The Watts family home — Photo by Katie Wilcox on Flickr Commons
It was a murder that shocked a nation. They seemingly had it all: the Watts were an all-American family. Mother and wife Shan'ann with her young daughters Bella and Cece, and a son on the way, and husband Chris. But one night, almost to the day two years ago, Chris did the unthinkable and annihilated his entire family and disposed of their bodies in the most gruesome way imaginable. Here is their story.
The night of the murders
Shan'ann Watts returned to her home in Frederick, Colorado at the quiet hour of 1:48 a.m. on 13 August 2018. She had been on a business trip to Arizona and was no doubt tired and ready to rest. We've all been there. It's the end of a long trip. That feeling of exhaustion and relief when returning home in the middle of the night, while knowing we have to get up early in the morning and will have little rest. She was a mother of two girls with a son on the way and a sufferer of lupus, an autoimmune disease. Shan'ann had every reason to just crawl into bed with her husband of over six years and sleep for the rest of the night, as short as it was.
The two girls, four-year-old Bella and three-year-old Celeste, affectionately called Cece, were probably asleep in their beds when their mother came home. They were like any typical children; playing dress-up, caring for baby dolls and making messes. Shan'ann often took pictures of her two beautiful girls like most mothers, bragging about them and sharing their many moments of carefree childhood with those who followed her social media posts.
Her husband, Chris Watts, was an attractive, hard-working man employed at a petroleum corporation. On the night of his wife's return, he was undoubtedly tired as well, needing to be up in only a few hours for work. Whether he was waiting up for his wife's return or whether she walked into their bedroom to find him asleep we couldn't possibly know for sure.
All-American family
They seemed to have it all; a beautiful family, a comfortable five-bedroom home and the wonderful expectation brought on by Shan'ann's fifteen-week pregnancy. It was to be their first boy, whom they planned to name Nico.
Despite her lupus and the bun in the oven, Shan'ann was ever energetic and spread positivity wherever she went. Her brother has said that she beat the odds, as lupus can cause infertility, as well as other serious health issues. She worked hard to be a good mother and at her job selling Thrive for a marketing company called Le'vel.
The Watts family seemed happy, and Shan'ann often posted about her wonderful life on social media. It truly seemed they had an ideal life until that very August night Shan'ann returned home when everything changed.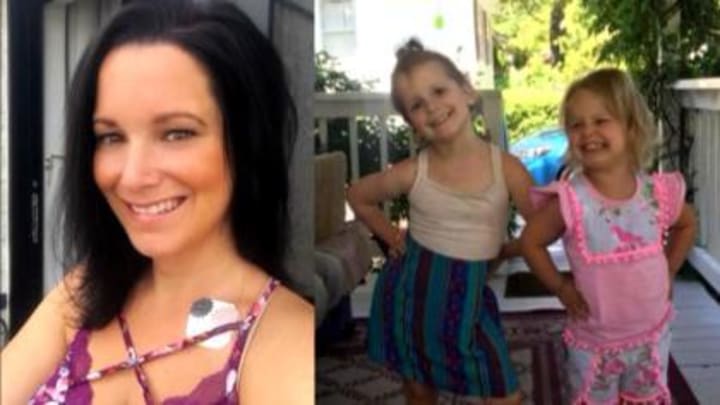 The next morning
A close friend of Shan'ann's, Nickole Atkinson, knew something was wrong when she couldn't get a response through text messages and the mother missed an ob-gyn appointment that morning. She went to Shan'ann's home around midday, and when she saw Shan'ann's car in the garage although there was no answer at the door, Nickole called Chris and the police.
Chris came home to meet the officers around 1:40 p.m., letting them know he hadn't seen his wife since he left for work around 5 a.m. that morning. In only about twelve hours since his wife returned home, his world was turned upside down, and he was soon appearing in interviews pleading to see his family again. He asked that if they could hear him, that they come home. If someone had taken them, he begged that they are returned, saying the house felt empty without them. The sound of cadaver and search dogs were heard behind his pleas, like a premonition of what was to come.
Trouble behind closed doors
Already a shocking and troubling mystery, it became a tragedy when the carefully crafted perfect life began to unravel. Police discovered that the seemingly happy marriage was far from it. Shan'ann and Chris had grown apart. She had even revealed that at their baby's ultrasound he was particularly cold, prompting her to cancel their gender reveal party. They were spending more and more time away from each other, taking trips and vacations apart.
Shan'ann had even written a few letters which she sent to friends of what she wanted to say to him. They revealed a desperate wife trying to fix her marriage, stating that she didn't understand what had made them grow apart, but she wanted them to work together to get their marriage back on track.
Even more shocking was that Chris had been having an affair. It wasn't a new one-off event either but something ongoing, with the other woman deeply under the impression that he was leaving Shan'ann and going to marry her. Chris and his mistress were even apartment hunting together. Once the police made this discovery, they brought Chris in for questioning. When he failed a lie detector test, the father and husband knew he was caught, and he finally admitted the horrible truth.
The confession
At first, according to Chris, he and Shan'ann had simply argued when he was getting ready for work. Then he told the police that he lost control when he discovered Shan'ann had killed their two girls, and he had strangled his pregnant wife to death. Although he claimed that Shan'ann had killed their two girls, it seemed obvious to investigators that he was probably also to blame for their children's deaths.
Soon after the confession, the body of Shan'ann was found in a shallow grave at a worksite for the petroleum company Chris worked for, the bodies of Bella and Cece discovered in oil tanks at the same site. The true extent of that horrific morning was revealed on 18 February 2019, when Chris finally told the full story.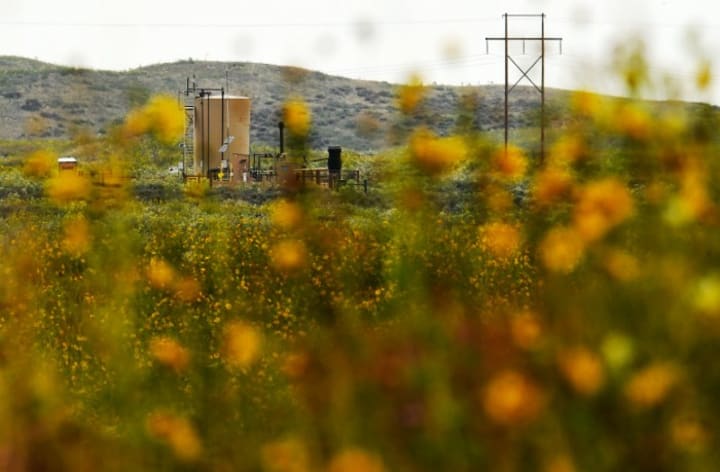 Shan'ann had returned from her business trip, ready to finally confront Chris about his cheating. When she made her rightful accusations, he flew into a rage and strangled her, watching her eyes fill with blood, and her body shut down. As he began to wrap her body in a bed-sheet, his four-year-old daughter, Bella, walked in. She had been woken by the awful sounds of her mother's murder, and now she asked her father, the man who she had sung to and played with, the man who helped raise her, what was wrong with her mummy.
Chris loaded Shan'ann's body and his two daughters into his truck and drove them 45 minutes, all while the little girls knew their mother's body was wrapped in a blanket, to the worksite. The frightened girls watched him bury her, then he came back for them. He smothered little three-year-old Cece first while Bella watched, and put her body in an oil tank before returning to his truck for Bella. Bella, frightened and confused, asked her father if he was going to do the same thing to her before he coldly killed her too. Her last words were begging him not to.
The motive
The callous and terrible crimes landed Chris in prison and have tormented Shan'ann's family and friends since. Many have speculated what it was that brought Chris Watts to the point that he was capable of such an atrocious act. What could possibly cause a man to murder his wife and two innocent daughters?
Shan'ann no doubt had flaws, we all do. She was a busy woman, with a perfectionist attitude. Her diagnosis of lupus had pushed her to become almost obsessive about her health, and her desperation to prove to the world that they were happy sometimes made her a demanding mother and wife, but this was the desperation of a woman trying to keep her family together.
Chris, on the other hand, left his family behind in every way other than legally, which would have been far better than his evil actions. He's been called both a narcissist and a psychopath, displaying a coldness that shows how twisted he is. While Shan'ann tried to improve everything she touched, her husband and murderer only destroyed.
Final thoughts
Because of his selfishness and depravity, Shan'ann's family will never be able to see her again. There will be no more holidays or birthday parties. Little Bella and Celeste will never play again or go to school. They'll never grow up into the wonderful young women they could have been. Shan'ann's unborn baby, Nico never got to be born and experience life.
Chris destroyed a family, and it was a family that he should have protected and cherished more than anything else. While many wonder and speculate what drove him to this, no one can deny that he deserves to be locked away forever.
*** Originally published on Medium ***
guilty
About the author
Nixie Adams is a freelance commercial German/English marketing and PR translator and editor based in Brisbane, Australia. 🌴☕ www.nyacommunications.com
Reader insights
Be the first to share your insights about this piece.
Add your insights