The Revenge Murder of Seven Year Old Georgina Moore
Stephen Moore had numerous relationships with women.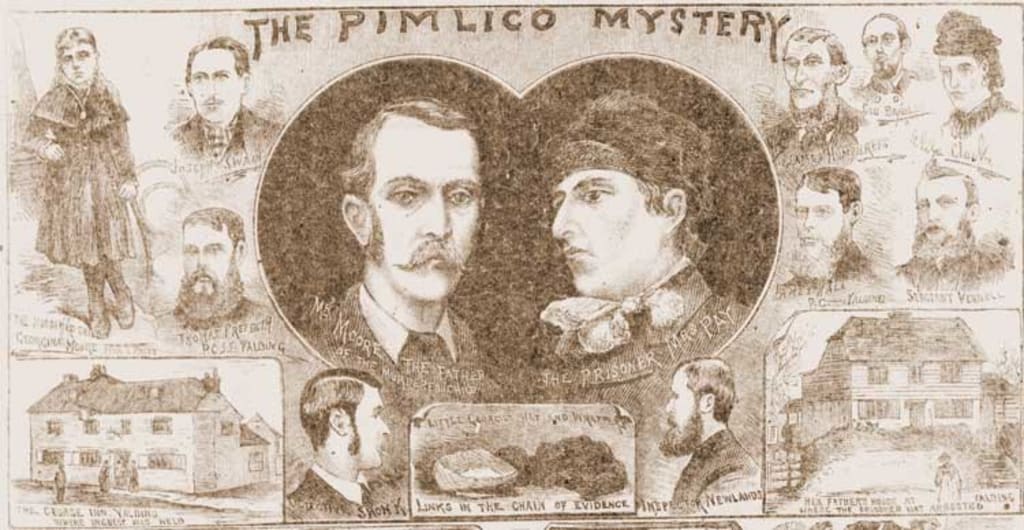 On 20th December 1881, in Pimlico London, Georgina Moore set out for school from a friend of her mother's. She had returned to the house to have lunch with them, returning to school a little before afternoon lessons to play with her friends.
When school finished at 4 pm, Georgina did not return home; she was seven and a half years old. She would never return.
Mary, Georgina's mother, sent an urgent message to inform Georgina's father. He left work immediately and started searching for his daughter.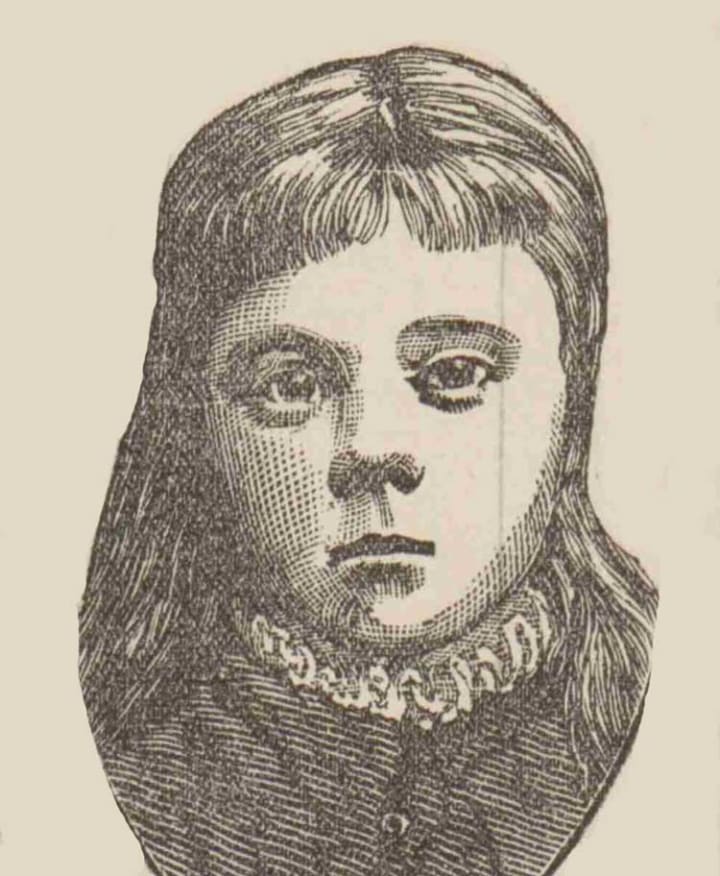 Searching for Georgina Moore
Her mother started a search of the area, talking to those that knew the little girl. One boy said he had seen her talking to a woman he didn't recognise. She was wearing a light ulster.
Esther Pay was the only person the couple could think of that matched the clothing description. As a family, they had lodged with the Pays for a time.
When Mrs Moore went to ask Pay if she had any information about her daughter, Pay stated that it was not her that had been seen with the girl; she denied any knowledge of where she was and shut the door in Mary's face.
A body discovered
In January 1882, Georgina's hat was found in the River Medway, near a town called Yalding. Shortly after this discovery, a sailor named Penhorn travelled the river, his boat headed towards the bank. To steer his course, he used his beam to push away.
When the stick became stuck, he pulled it free, pulling up Georgina's body. She had been tied by wire to a fire block and thrown into the river. The fire block had one word on it 'Tyne.' The young girl had been strangled and then disposed of in the river.
On investigation of the area, it became known that the family closest to the dump site was the Humphreys, Esther's mother and father. Pay had once again been linked to the disappearance. But what was her motive if she was guilty?
Motive for murder
The motive became apparent a couple of hours later when it was discovered that Georgina's father, Stephen Moore, had been having an affair with Pay. An affair he had recently broken off because Pay had threatened his wife.
Pay's motive was not as strong as the police hoped when they uncovered several other affairs that Moore had been having with women. It was also suggested that he might have married twice.
Friends stated that Pay had threatened to take the little girl from Moore when he left her. She was arrested and investigated. She gave them a solid alibi for the incident; she had been with two friends. Both friends did not remember the trip. Pay was lying.
Moore and Pay
Police searched the bag belonging to Pay and found a piece of paper which they believed had a bloodstain on. They also found a note between Pay and Moore.
Moore stated that Pay had talked about Georgina and had begged him to write and let her know if any information was obtained concerning the little girl.
Ever since the girl went missing, she had professed the anxiety about the fate of the child – of whom she said she was very fond and frequently had made inquiries for updates.
Witnesses state a woman and child had been seen together
Witnesses said they had seen a woman in a light ulster with a young girl walking through Yalding. Several would state that the woman had stopped for a drink here or asked for food there.
Some of them could pick Pay out of a line-up. However, the witnesses stated this was because she was the one wearing the ulster in the station. Others would not be able to identify the prime suspect.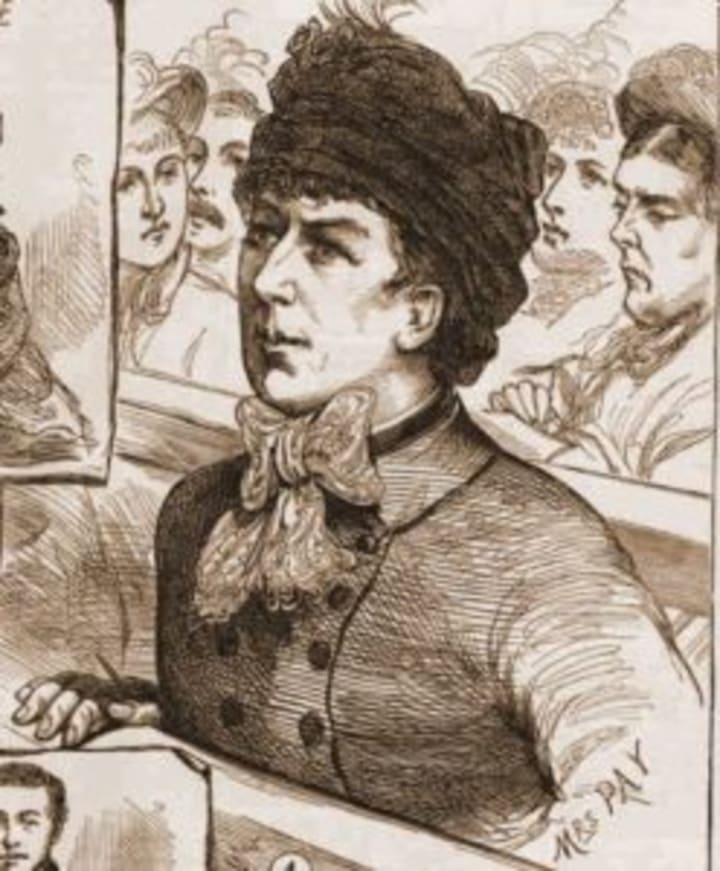 The trial of a woman scorned
Pay went to trial; many witnesses took the stand to say that they had seen a woman similar to her with a young girl. One witness even picked Georgina out as the child with the woman. There were also reports of a single scream being heard at the time of the death.
In London, Georgina was buried close to home. The funeral attracted two hundred mourners. Unfortunately, when they saw her father, the mob attacked, resulting in Moore having to be locked into the chapel until everyone had left.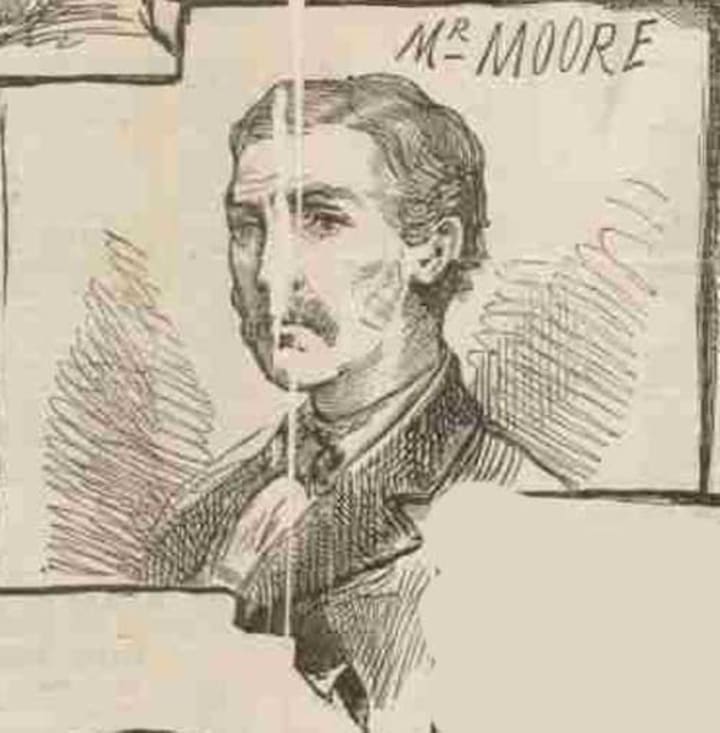 The defence was formidable by stating that just because Pay and Moore were having an affair did not mean that Pay picked the ultimate revenge of hurting his daughter.
They called into question the reliability of many of the witness reports. For example, Pay's parents denied that she had stayed with them the night Georgina went missing. It was primarily thought they were lying for their daughter.
A lover does not make a murderer
After deliberating for a short time, the jury came back and found Pay not guilty. Little is known about what happened to Pay after the trial. His husband, convinced of her guilt, left her, never appearing in court to support her. He divorced her shortly after.
Georgina Moore's death remains unsolved. However, most believe that Esther Pay took the ultimate revenge on her lover and murdered his beautiful young daughter.

Originally published at https://www.murdermayhem.uk on July 24, 2022.
If you enjoyed this article, please subscribe to my writing, share it and give it a heart. As a writer tips and pledges mean a great deal to me, so a massive thank you if you send one.
About the Creator
I know where the bodies are buried and I'm not afraid to tell you - author of True Crime, History and Fiction. Find me on Twitter [email protected]
Or find my crime magazine here - https://www.murdermayhem.uk
Reader insights
Be the first to share your insights about this piece.
Add your insights